Cyber Monday Deals live now: Telescopes, VR headsets, Lego and more
Our Cyber Monday space deals coverage is underway with the freshest deals on telescopes, star projectors, drones, Lego and more.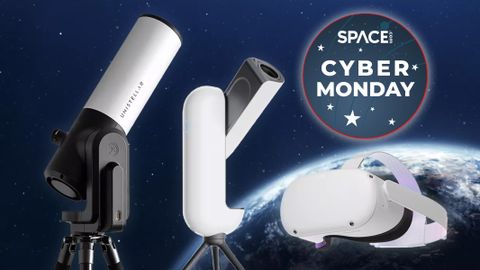 (Image: © Future)
Cyber Monday is here and after the Black Friday weekend deals, that means continuing big savings on telescopes, binoculars, drones and more for space fans looking for a good deal for holiday gifts.
We've rounded up the best telescope deals and best space gift ideas for Cyber Monday along with a host of other bargains on star projectors, binoculars and VR headsets for the space cadet in your life.
We'll be updating this page throughout the week to find the best Cyber Monday space deals as they come out. Be sure to check back often and refresh this page for the latest and greatest deals.
Top 10 Cyber Monday Deals
Cyber Monday Friday Deals: Quick Links