Best VR Headsets: Quick Menu
Virtual reality has come a long way since its inception. Not only are VR headsets and experiences much better, but they're also becoming more affordable too. The best VR headsets of 2023 offer opportunities to immerse yourself in new worlds and play games like never before.
These days, you don't have to have a high-end PC in order to enjoy the tech and you also don't have to part with thousands of dollars to purchase one. Whether tethered or standalone, console-exclusive or mobile, controllers or not, there's a plethora of choices when it comes to selecting the right VR headset for you.
Thankfully, we've done all the hard work for you. We've tested almost every VR headset out there to find the best options for every type of gamer. From 2023's PSVR2 to Oculus' rebranded Meta Quest 2, there's plenty to suit differing budgets and differing tastes. Whether you're after the highest of resolutions, a wireless experience, or something specific for your gaming console of choice, we've got you covered.
Now let's jump into it and get down to the nitty-gritty with our best VR headsets in 2023.
The Quick List
Best VR headset overall
Meta's immersive all-in-one wireless headset presents the most affordable and flexible VR option out there.
Best premium VR headset
Valve's top tier high-resolution environment with controllers sets up a full VR offering.
Best VR headset for PlayStation owners
You'll need a PlayStation 5 for this entry, but it's worth it for the impressive haptics and advanced VR features.
Best high-resolution VR headset
With 5K resolution support, the HTC Vive Pro 2 presents incredible VR visuals. Quite the investment as you'll need the kit and suitable gear to support it.
Best customizable VR headset
A solid HTC pick if you're in the market for something slightly more affordable that still provides epic visuals, a great library of games, and solid tracking.
Best mid-range VR headset
High-res VR at a modest price. It doesn't come with all the bells and whistles of the more expensive options, but does offer great specs for the cost.
Load the next 3 products...
Best portable VR headset
The HTC Vive Flow offers VR on the go with a lightweight form, connecting to your smartphone and using it's hardware run games and apps.
Best cheap VR headset for PlayStation
The PSVR2's predecessor may be lower-res, but it's also a lower price point if you're keen to game on your PS4 or PS5.
Best hybrid VR headset
This VR/AR hybrid is sleek and compact, but with mixed reality comes a higher price tag.
Best VR headset overall
Wirefree and self-contained, the Meta Quest 2 (formerly the Oculus Quest 2) is an excellent introduction to the delights of virtual reality. Relatively affordable, this wireless headset has everything you need to get into VR gaming right out of the box, without the need for a PC. It's powerful enough to run some of the most enticing VR experiences without breaking the bank, and taps into Oculus's impressive library of exclusive virtual reality titles, including the Quest 2 exclusive Resident Evil 4 VR.
Its screen isn't the sharpest, but its wireless nature makes it one of the simplest to use and most comfortable to wear. And, for those really invested in the virtual reality scene, it will even work with titles originally designed exclusively for PC VR players. This is thanks to the Meta Quest 2's flexible support for additional wired gameplay through a PC. An experimental feature, Air Link, adds wireless PC streaming connectivity, though results may vary between games.
The Meta Quest 2's price has recently gone up by $100/£100 which makes it a little less competitive than it once was. But, right now, it's still a great way to experience the joys of VR, wireless or otherwise.
Best premium VR headset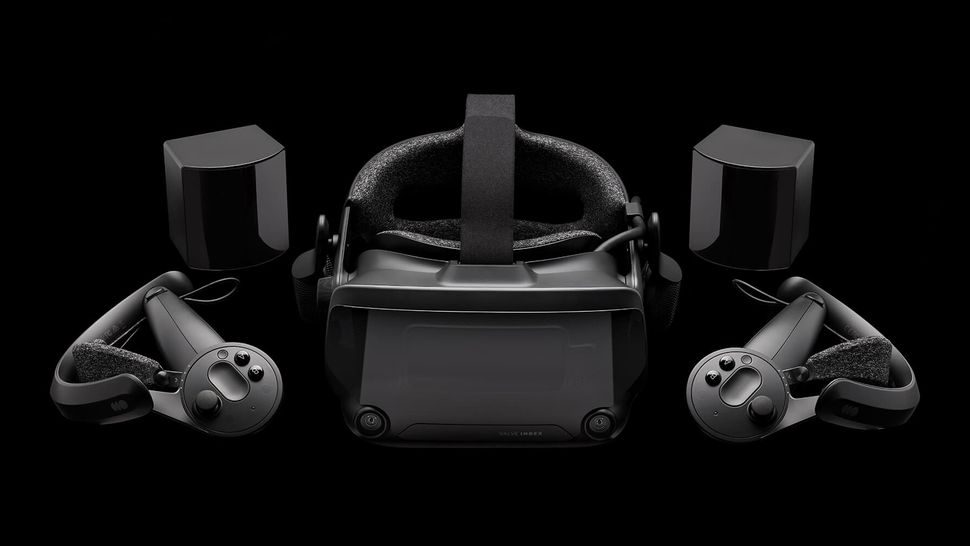 If you're after the most luxurious of virtual reality experiences, you're going to want to invest in a Valve Index headset. It's one of the pricier devices on this list – not just because of its high specifications, which include a super-sharp screen and additional tracking stations that need to be dotted around the room, but also because there's the expectation that you'll be hooking this headset up to a relatively high-spec PC. There's no wireless option with the Valve Index kit.
What you get instead is arguably the most immersive VR experience to date, thanks to the Valve Index's wider field of view, high-resolution display, and 'knuckle' style controllers which allow you to use each of your fingers and thumbs individually in a VR environment. It's the model for VR devices to come, and the perfect companion to the best VR experience yet – sci-fi horror adventure Half-Life: Alyx, which was made in conjunction with the Valve Index headset. It can be hard to come by, selling out regularly, and we're expecting a refreshed model to turn up before long. But, if you can afford its price tag and accommodate its PC and room requirements, it's the best VR experience money can currently buy.
Best VR headset for consoles
Sony's first VR effort, the PSVR, has been a mainstay on this list for years thanks to its impressive catalogue of games, several price drops, and the fact it put VR in the living room before anyone else for a lot of console owners.
It's still a little too early to say if the PSVR2 will have the same effect on a new generation, but the early signs are positive. The PlayStation VR 2 offers much better visual fidelity than its predecessor, and it's much easier to set up for an evening of VR, too.
It also offers much more advanced features, like eye-tracking and a button-activated passthrough that lets you see the room around you. The haptics are impressive, too, letting users feel what they're playing in an entirely new way.
Sadly, there are some drawbacks - the price alone isn't a huge issue, but it soon adds up if you're yet to buy a PlayStation 5 console. If you're coming from the first PSVR, none of your games will run on PSVR2 - a disappointing omission given the likes of Astro Bot: Rescue Mission offer some of the most fun we've had in VR.
Best high resolution VR headset
If you're after sheer fidelity from your PC VR gaming experiences, you'll struggle to find a better headset than the HTC Vive Pro 2. With a stonking 5K resolution, it's about as sharp as VR headsets get before entering truly niche enthusiast territory. With a fast refresh rate and wide field of view, you'll really be able to see every detail from your time in VR, to the point where you begin to approach photo-real quality in some high-end apps.
Alas, clarity like this comes at a high price, and we're not just talking the expense of the HTC Vive Pro 2 kit itself. To be able to power this headset at any sort of stable framerate, you're going to need a very high-specification PC and graphics card, which may make the whole endeavor prohibitively expensive.
And, considering the future-gazing spec sheet of the actual display technology in here, other elements of the package feel a little bit dated. A tethered unit, HTC hasn't updated its wireless control sticks in a long time, and the power-socket-hungry base stations which track your movement (though accurate) can be frustrating to set up. That screen can run hot too – unsurprising, given the power needed to run it. It's an incredibly premium experience from a visual perspective, but be aware of its limitations elsewhere.
Best customizable VR headset
A bit older than the HTC Vive Pro 2, think of the HTC Cosmos Elite as its cheaper, less flashy sibling.
Though it doesn't have the showstopping specs of the newer Vive Pro 2 model, it still has a lot going for it. Its base stations track movement well, its field of view is relatively wide, and its library of games (through both the Steam VR marketplace and HTC VIVEPORT subscription service) is deep and entertaining.
However, the failings of the Vive Pro 2 are apparent here also – it's the same unwieldy controllers, and you're still going to need to find places to pop its motion-tracking base stations around a room, too. All things considered, it's still a solid VR choice though, especially if its advancing age means you can pick it up at a bargain price.
Best mid-range VR headset
The HP Reverb G2 occupies an unusual place on this list. On the one hand, its high-resolution screens make it strong competition for the Valve Index and HTC Vive Pro 2, but then its lowly refresh rate means it can't match the natural-feeling smoothness of the Index.
Then there's its price – at $549 / £530.80, it's in the same ballpark of affordability as the Oculus Quest 2 and PSVR. But it doesn't come with controllers in the box, and its wired nature means you're still going to need a rather powerful (read: expensive) PC to pair it with. And yet, it has a physical IPD slider (letting its lenses more accurately match the distance between your pupils), whereas the Oculus Quest 2 does not.
Throw some tracking issues into the mix, and a relatively tight field of view, and the whole package doesn't quite come together. If you really must have a high-resolution display in your PC VR headset, and don't want to totally break the bank, it's a good option. With that said, there are more complete and satisfying set ups elsewhere on this list.
Best travel VR headset
The HTC Vive Flow may look like something a supervillain would wear, but these clever VR glasses make virtual reality much more lightweight.
Marketed as an on-the-go wellness aid, this stylish headset is aimed at those who want to embrace mindfulness or otherwise find their peace, whether through meditating, walking through nature or embracing the Flow's more abstract experiences.
The Flow resembles mirrored ski-goggles and, due to its small size, should easily slip into a bag or big pocket. Games are supported, though since it's less powerful than the Meta Quest 2, don't expect great gaming performance (or a huge library of games). You can also use the Flow as a virtual cinema of sorts, so you can watch Netflix on a huge virtual screen no matter where you are.
However, there's no built-in battery; it requires powering via a power-bank, USB charger or phone. And while it doesn't require a PC, you do need a compatible Android smartphone (which is also your controller). You can read our HTC Vive Flow hands-on preview for our full impressions.
Best cheap console VR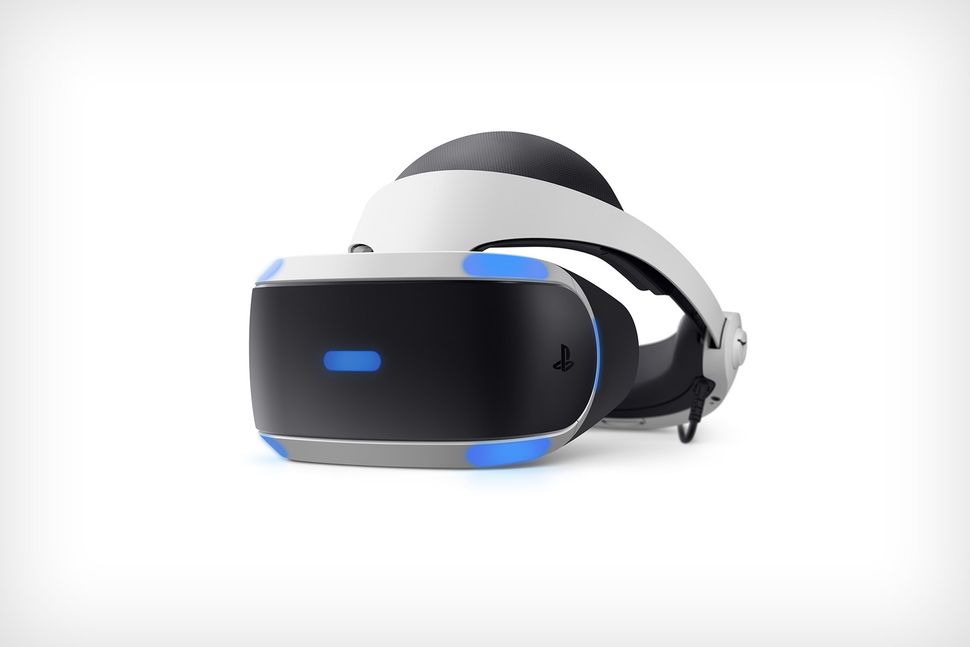 Considering the relatively low-powered PS4 console it's tied to, the wired PlayStation VR (PSVR) headset still offers a damn good time for gamers. Leaning on its first party development studios and publishing pals, Sony amassed a great library of exclusive titles to play, including the delightful Astro Bot Rescue Mission, terrifying Resident Evil 7 (with PSVR-exclusive virtual reality mode), and James Bond-baiting Blood & Truth.
However, the PlayStation VR gear is now starting to look a little long in the tooth. Though regularly bundled with games well below RRP, its screen resolution is low, its controllers (based on an old PS3 motion controller design) are behind the pack, and its cable-laden breakout box is a faff to set up.
And while its hardware and software are compatible with the new PS5 console, a PSVR 2 has already been confirmed to be in the works at Sony HQ. If you've not already bought into the idea of VR on your PlayStation, it may be worth holding out for the sequel at this point, which promises much-improved controller ergonomics and far more detailed displays. There's no release date for it yet, but we're expecting to find out more later this year.
Best hybrid VR and AR headset
HTC has been a big player in VR for a while, but the HTC Vive XR Elite might just be its most surprising venture in the space yet. Its prior models have essentially felt like solid, if unspectacular, PC VR headsets lacking any real fresh ideas.
The HTC Vive XR Elite offers impressive mixed reality functionality as well as VR, but it's all packed into a much smaller frame than we're perhaps used to - likely with one eye on the Metaverse future. It even has a detachable battery pack to make it even more comfortable on the user's head.
Sadly, it's lacking in a lot of apps (it's running Viveport), and while it can be plugged into a PC, the same can be said of the Meta Quest 2 that'll cost a quarter of the price - it's even more expensive than the Quest Pro following that device's price cut, too.
VR headset tips
Below you'll find a list of articles that will help you overcome some of the natural sticking points that people have with VR headsets:
How we tested
When testing the VR headsets featured in this list, we weigh up the reasons to buy and reasons to avoid. All testing is performed by physically trialing each separate VR headset. They are assessed based on comfort, functionality, specs, performance, and value for money.
Each headset is given reasonable time during the testing phase to determine its position on our list. We play a variety of games and apps when testing out a VR headset to make sure we get a complete picture of the user experience. Each headset has also been given a best-in-class attribution which signifies why it is a standout VR product.
They have each been given a rating out of five stars based on all the aforementioned specifications that have been trialed in different VR experiences from professional to personal use. An important part of the process was ensuring these tests were carried out from a consumer's perspective before including it in our best VR headsets of 2023 list.
If we haven't had a chance to test a VR headset ourselves yet, but we still think it should be mentioned on the list, we'll include it but make it clear. We endeavor to test everything we recommend eventually, but we also think it's also important to let you know what all the options are.