Space calendar 2023: Rocket launches, skywatching events, missions & more!
Keep up to date with the latest space events with our 2023 space calendar!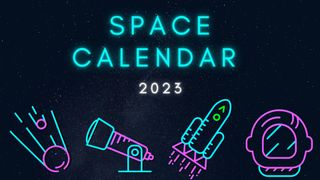 (Image credit: Neon images: Zeybart via Getty Images. Image assembled with Canva by Daisy Dobrijevic)
2023 is a busy year for spaceflight and exploration enthusiasts with countless launches, mission milestones and skywatching events to look forward to.
With so much going on, it's hard to keep track of everything. Never fear — keep up with the latest events in our 2023 space calendar. You can also Find out what's up in the night sky this month with our visible planets guide and skywatching forecast.
Please note: Launch dates are subject to change and will be updated throughout the year as firmer dates arise. Please DO NOT schedule travel based on a date you see here. Launch dates are collected from NASA events, ESA news, Roscosmos space launch schedule, Spaceflight Now launch schedule, Everyday Astronaut and others.
Related: Wondering what happened today in space history? Check out our "On This Day in Space" video!
December
December TBD:
Rocket Launch
Dec. 1: Russia will launch a Soyuz rocket carrying the Progress MS-25 spacecraft to the International Space Station on a cargo and resupply mission.
Rocket Launch
Rocket Launch
SpaceX Falcon Heavy USSF-52 X-37B launch
Dec. 10: A SpaceX Falcon Heavy rocket will launch the U.S. Space Force's secretive X-37B space plane on its 7th mission to space. Falcon Heavy will launch from Launch Complex-39A, at NASA's Kennedy Space Center, in Florida. This marks the first time that the X-37B will launch on a Falcon Heavy. Delayed from Dec. 7.
Skywatching
Dec. 12: The new moon will arrive at 6:32 p.m. EST (2332 GMT).
Skywatching
Skywatching
Geminid meteor shower peaks
Skywatching
Skywatching
Skywatching
Ursid meteor shower peaks
Rocket Launch
Rocket Launch
ULA Vulcan Rocket first launch
Dec. 24: A United Launch Alliance Vulcan Centaur rocket will launch on its inaugural flight with the Peregrine commercial lunar lander for Astrobotic. It will lift off from Space Launch Complex 41 at Cape Canaveral Space Force Station in Florida.
Skywatching
Skywatching
December's full moon, the Cold Moon
Dec. 26: The full moon of December, known as the Cold Moon, will occur at 7:33 p.m. EST (0033 GMT on Dec. 27).
2024
Jan. 3-4: The time of the shower's peak is set for about 4 a.m. EST on Jan. 4, which favors eastern North America, as previously reported on Space.com. Viewing conditions for the Quadrantids is good for 2024 as there will be a 47% illuminated waning crescent moon in the constellation Virgo during the peak, providing much less of a hindrance to meteor viewing compared to 2023.
Jan. 10: Axiom Space's third private astronaut mission will launch to the ISS from NASA's Kennedy Space Center in Florida, using SpaceX's Crew Dragon spacecraft and Falcon 9 rocket. The four crewmembers include a former NASA astronaut, a European Space Agency reserve astronaut and a passenger who flew to suborbital space with Virgin Galactic earlier this year.
Jan. 12: A SpaceX Falcon 9 rocket will launch the IM-1 mission with the Nova-C lander built and owned by Intuitive Machines from the Kennedy Space Center in Florida.
Jan. 25: January's full moon, known as the Wolf Moon, or Micro Moon, will rise.
Feb. 9: The moon will be at its closest point to Earth in orbit — but unfortunately, this "supermoon" will be too close to the sun to be visible to skywatchers on the ground. Despite its proximity to Earth, skywatchers won't be able to see the moon, because it will be a new moon. It will be too near to the sun to be seen, and will be invisible as it passes across our daytime sky.
March: A United Launch Alliance Atlas 5 rocket will launch the USSF 51 mission for the U.S. Space Force.
April: A United Launch Alliance Atlas V rocket will launch Boeing's CST-100 Starliner spacecraft on its first crewed flight. NASA astronauts Butch Wilmore and Mike Fincke, along with an unidentified third crew member, will fly on the mission. The Crew Test Flight to the International Space Station will lift off from Cape Canaveral Space Force Station, Florida.
Follow us on Twitter @Spacedotcomor Facebook
Get the Space.com Newsletter
Breaking space news, the latest updates on rocket launches, skywatching events and more!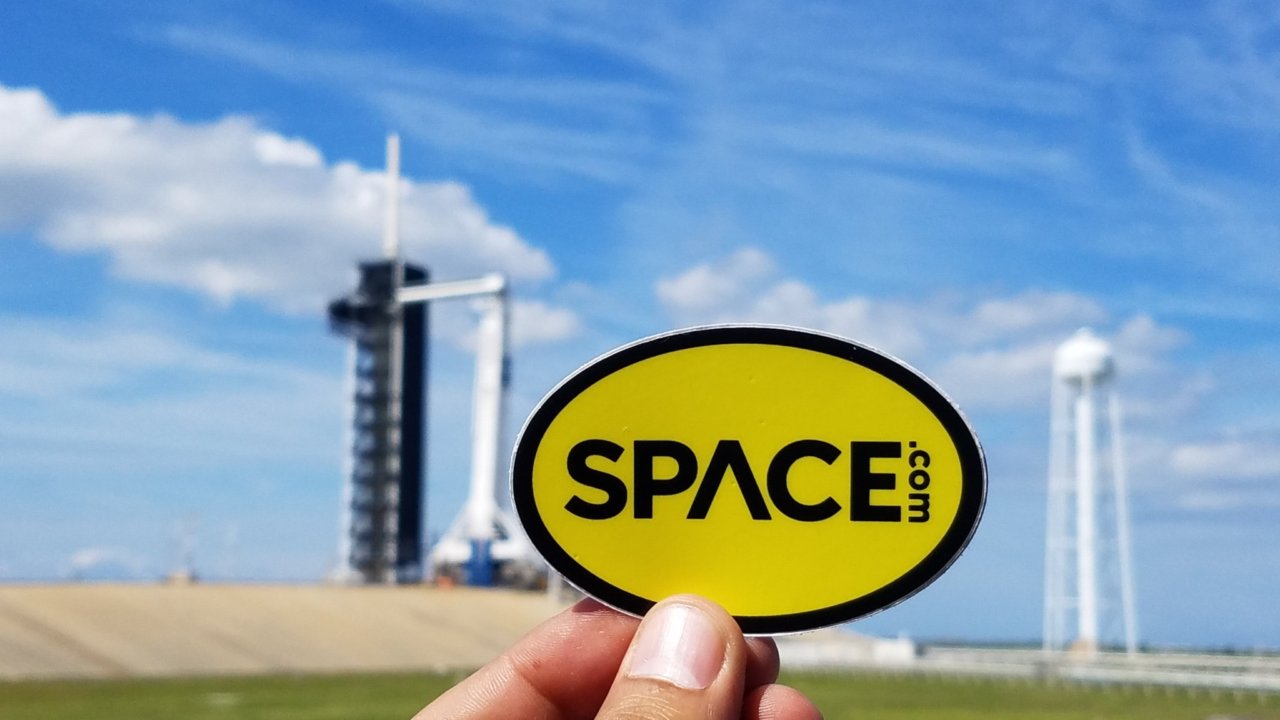 Space.com is the premier source of space exploration, innovation and astronomy news, chronicling (and celebrating) humanity's ongoing expansion across the final frontier. Originally founded in 1999, Space.com is, and always has been, the passion of writers and editors who are space fans and also trained journalists. Our current news team consists of Editor-in-Chief Tariq Malik; Editor Hanneke Weitering, Senior Space Writer Mike Wall; Senior Writer Meghan Bartels; Senior Writer Chelsea Gohd, Senior Writer Tereza Pultarova and Staff Writer Alexander Cox, focusing on e-commerce. Senior Producer Steve Spaleta oversees our space videos, with Diana Whitcroft as our Social Media Editor.