This month, Jupiter rules supreme in September skies.
Rising in the east shortly after sunset, it ascends high into the sky by the late evening, lowering toward the western horizon by dawn. Jupiter is currently at its biggest and brightest in almost sixty years blazing among the dim stars of Pisces the Fishes. Ringed Saturn is not as dazzling, but still quite conspicuous, shining as a yellowish-white light in the southeast sky at dusk. Meanwhile, Mars continues to slowly plod closer toward Earth at roughly 6.5 miles (10.4 km) per second, gradually ramping up from very bright to brilliant as the month progresses. Rising in the east-northeast during the late evening hours, it calls attention to itself by dawn, gleaming high in the southern skies accompanied by Aldebaran and the Hyades and Pleiades Star Clusters.
The most brilliant planet of all in September, Venus, lies very low to the east-northeast horizon before sunrise. This is probably your last month to get a view of it before it makes the transition during October from the morning to the evening sky. Finally, speedy Mercury will be out of the viewing loop for much of the month as it transitions from the evening to the morning sky on the first full day of autumn on the 23rd.
Related: Night sky, September 2022: What you can see tonight [maps]
In our schedule, remember that when measuring the angular separation between two celestial objects, your clenched fist held at arm's length measures roughly 10 degrees. Here, we present a schedule below which provides some of the best planet viewing times as well directing you as to where to look to see them.
If you're looking for binoculars or a telescope to see the solar system planets, our guides for the best binoculars and the best telescopes have options that can help. If you need photography gear, consider our best cameras for astrophotography and best lenses for astrophotography to prepare for the next planet sight.
Mercury
(opens in new tab)
Top telescope pick!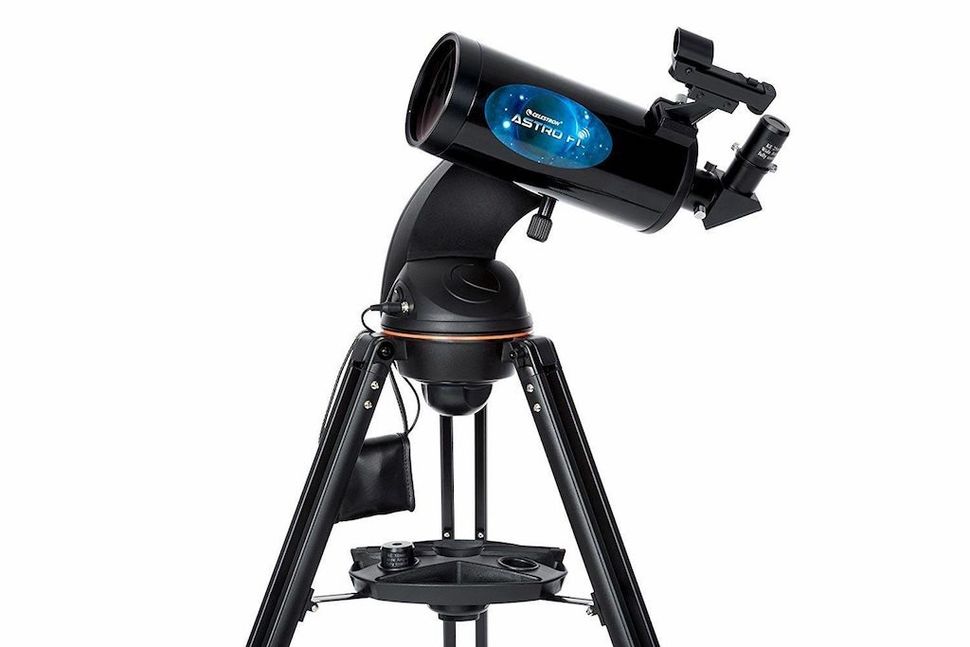 Looking for a telescope to see the planets or next skywatching event? We recommend the Celestron Astro Fi 102 (opens in new tab) as the top pick in our best beginner's telescope guide.
Mercury is buried deep in the sunset glow in the opening days of September. For viewers around 40° north latitude, it's only 5 degrees above the western horizon just 15 minutes after sunset. You'll need good binoculars or a wide-field telescope to sweep it up, working slowly and carefully.
Mercury passes inferior conjunction on Sept. 23 and quickly enters the morning sky. It then brightens and climbs into view in the east before dawn at the start of October. Mercury will reach greatest elongation (18 degrees west of the sun) on October 8th, marking this year's best morning apparition from mid-northern latitudes.
Venus
(opens in new tab)
Venus is very bright this month at magnitude -3.9, but it appears lower in stronger morning twilight each day. The interval between Venus-rise and sunrise shrinks from about 70 minutes to 30 minutes during September.
On Sept. 1, Venus is about 5 degrees to the upper right of Regulus — but the star is probably too low in too bright a sky to glimpse yet. However, early on the morning of Sept. 5, binoculars and telescopes can show Regulus as Venus passes 0.8 degree to its left. About a half hour before sunrise, the planet and star stand 7 degrees high.
Mars
(opens in new tab)
During September, Mars rises about 3½ hours after sunset and is near the meridian at dawn. Late on the evening of Sept. 5, the red planet is 4½ degrees north of Aldebaran, and at magnitude -0.2 it is more than twice as conspicuous as that star.
By Sept. 16, it dazzles at magnitude -0.4; look low to the east-northeast horizon where you'll find the moon rising; accompanied less than 4 degrees to its right will be Mars and 6 degrees to Mars' right, is similarly hued Aldebaran. It is 80.4 million miles (129.4 million km) from Earth on this night, and continues to slowly approach us. As a consequence, it will continue to gain in brilliance from now through early December.
Related: Best telescopes for seeing planets 2022
Jupiter
(opens in new tab)
Jupiter is south of the Great Square of Pegasus and southeast of the dim Circlet in Pisces. On the evening of Sept. 11, you'll find it blazing about 6 degrees to the upper right of the nearly full moon.
Jupiter will reach opposition on Sept. 26 and will be at its closest to the Earth the night before, a distance of 367.4 million miles (591.1 million km). That will be Jupiter's closest approach to Earth since 1963; the giant planet now glares through the night like a slivery light at magnitude -2.9 and displays a sizable disk even in binoculars and small telescopes, accompanied by its four Galilean satellites.
Saturn
(opens in new tab)
Saturn shines brightly in the southeast at dusk and is rather high on the south by late evening. This golden planet is about 3½ degrees west (right) of 3rd magnitude Delta (δ) Capricorni (Deneb Algiedi), drifting slightly westward away from it all month.
But it's the telescopic view of Saturn that's always the crowd pleaser. Its rings are now about as open as we'll see them until 2027. On the evening of Sept. 7, you'll see it positioned well to the upper left of the waxing gibbous moon. The following night, it will be positioned well to the moon's upper right.
Editor's Note: If you snap a photo of the planets in September and would like to share it with Space.com's readers, send your photo(s), comments, and your name and location to spacephotos@space.com.
Joe Rao serves as an instructor and guest lecturer at New York's Hayden Planetarium (opens in new tab). He writes about astronomy for Natural History magazine (opens in new tab), the Farmers' Almanac (opens in new tab) and other publications. Follow us on Twitter @Spacedotcom (opens in new tab) and on Facebook (opens in new tab).