At dusk on the first night of March, there is spectacular action in the southwestern sky.
During the month of February Venus and Jupiter were at the center of the planetary action at nightfall, as Venus rapidly gained altitude at sunset and helped close the gap to Jupiter at the impressive rate of roughly a degree per day.
Closer and closer to each other these two brilliant luminaries got until finally, they have their closest encounter Wednesday evening, March 1. That evening at dusk, they burn just 0.53° apart.
Related: Space calendar 2023: Rocket launches, skywatching events, missions & more!
Top telescope pick!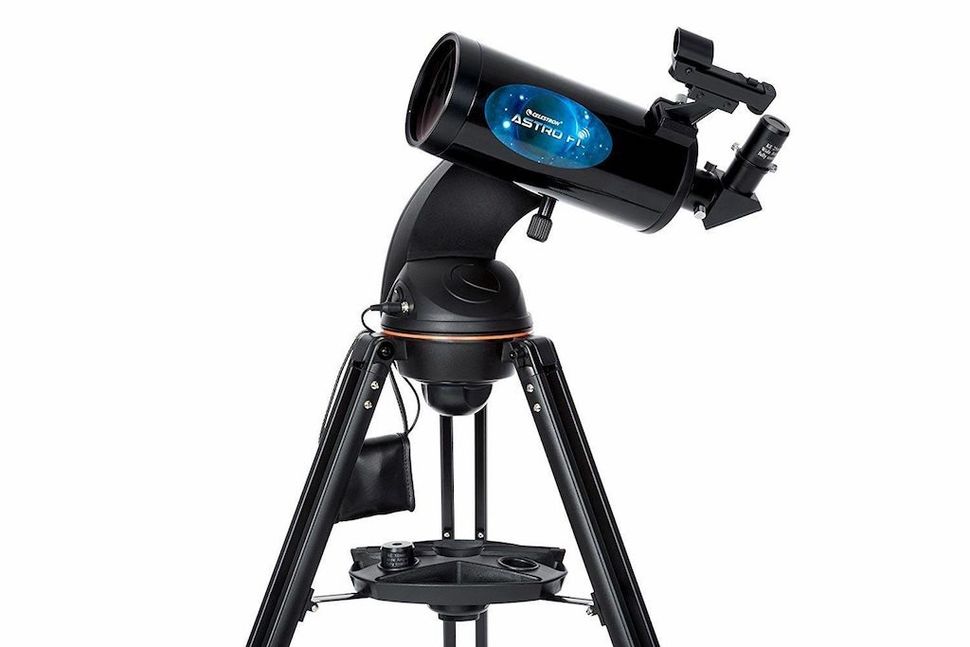 Looking for a telescope to see the planets or anything else in the March night sky? We recommend the Celestron Astro Fi 102 (opens in new tab) as the top pick in our best beginner's telescope guide.
The next readily observable, even tighter conjunction of Venus and Jupiter occurs on February 7, 2032 (in the morning sky). Then the drama that built to this point, goes into reverse, with Venus and Jupiter rapidly separating through the rest of March. But before it departs the evening sky, Jupiter will pass near a razor-thin crescent moon on March 22, and then close to Mercury on March 27. While all this is happening, Mars remains high in the southern sky at nightfall and not setting until after midnight, continuing its fade-down as it recedes from the vicinity of Earth. Finally, Saturn remains out of the loop until the final week of the month, when it begins to emerge into the morning sky.

In our schedule, remember that when measuring the angular separation between two celestial objects, your clenched fist held at arm's length measures roughly 10 degrees. Here, we present a schedule below which provides some of the best planet viewing times and directs you as to where to look to see them.
If you want a closer look at our solar system planets and don't have all the gear you need, check out our guides for the best binoculars and the best telescopes to view the planets or anything else in the sky. For capturing the best skywatching images, we have recommendations for the best cameras for astrophotography and best lenses for astrophotography.
The sun
(opens in new tab)
The sun arrives at the equinox at 5:24 p.m. EDT on March 20, crossing the celestial equator and heading north for the year. This event inaugurates spring in the Northern Hemisphere and autumn in the Southern Hemisphere.
Mercury
(opens in new tab)
Mercury reaches superior conjunction on March 17, then quickly enters the evening sky. Ten days later, on the evening of March 27, this smallest planet in the solar system will have a close encounter with the largest planet, Jupiter. See the section on Jupiter for more details.
Venus
(opens in new tab)
Venus glows prominently in the west, appearing slightly higher with each nightfall. For observers around latitude 40 degrees north, the interval between sunset and Venus-set increases from about 2.5 to slightly more than 3 hours. That means it's bright and visible low in the west for at least an hour after completely dark hours.
Telescopes will reveal the planet's relatively small, gibbous disk. On the evenings of March 23 and 24, watch as the waxing crescent moon passes Venus. On March 23, the moon will float nearly seven degrees below and to the right of Venus. On March 24, they will have reversed positions with Venus appearing about a half dozen degrees below and the right of the moon. But the main show this month is Venus' striking encounter with Jupiter on March 1st. See the section on Jupiter for more details.
Mars
(opens in new tab)
Mars is near the southern meridian at sunset all month and sets well after midnight. This month, the Earth recedes from Mars more than 896,000 miles (1,442,000 km) each day, while the planet fades from magnitude +0.4 to +1.0. It crosses over from Taurus into Gemini on March 26 and by month's end it will have diminished to a faint little nothing compared to what it was just a few months ago.
Its disk will have also shrunk considerably in size and will be barely large enough for useful observations no matter how good your scope or skilled your eye. On the evening of March 28, you'll find Mars sitting about five degrees to the lower right of the first quarter moon.
Jupiter
(opens in new tab)
Jupiter and Venus like two ships passing in the evening twilight make their closest approach to each other on the evening of March 1, side by side, a moon's width apart.
They'll certainly call your attention to the west-southwest sky a half hour after sunset. In the evenings to follow, although Venus is the first planet to appear after sunset, it is Jupiter that requires our attention as soon as we see it before it gets too low to observe. It sets about 2 and a half hours after the sun on March 1.
The evening of March 22, might provide one of your last good evening views of Jupiter before it disappears into the sunset fires. About an hour after sunset look very low to the western horizon for Jupiter and hovering about one degree to its upper left will be an exceedingly thin (2% sunlit) waxing crescent moon. You'll have a greater chance of success if you scan the bright twilight sky with binoculars.

Continuing its descent toward the sun, on the evening of March 27, Jupiter passes yet another planet climbing out of the bright evening twilight: Mercury. That evening they'll appear side by side, very low above the western horizon about 40 minutes after sunset.
Mercury is a virtual match for Sirius — the brightest star — in brightness, but it's still only half as bright as Jupiter. Binoculars will certainly help in your making a sighting. By the end of March, Jupiter sets early enough to be lost in the solar afterglow. (It will reach conjunction with the sun on April 11). But this evening apparition of Mercury will be the year's most favorable for mid-northern observers, lasting well into April.
Saturn
Saturn still hides in the sunrise glow in early March, but it begins to emerge low in the east-southeastern dawn glow during the final week of the month.
Editor's Note: If you get a great photo of any of the planets and would like to share it with Space.com's readers, send your photo(s), comments, and your name and location to spacephotos@space.com.
Joe Rao serves as an instructor and guest lecturer at New York's Hayden Planetarium (opens in new tab). He writes about astronomy for Natural History magazine (opens in new tab), the Farmers' Almanac (opens in new tab) and other publications. Follow us on Twitter @Spacedotcom (opens in new tab) and on Facebook (opens in new tab).