About Space.com: Who we are and how to contact us
Space.com brings space down to Earth to provide an amazing journey celebrating exploration, innovation and discovery.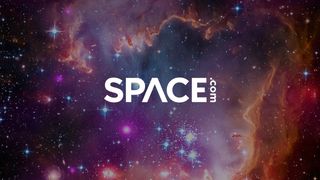 (Image credit: Space.com)
Space.com is the premier source of space exploration, innovation and astronomy news, chronicling (and celebrating) humanity's ongoing expansion across the final frontier. We transport our visitors across the solar system and beyond through accessible, comprehensive coverage of the latest news and discoveries. For us, exploring space is as much about the journey as it is the destination. So from skywatching guides and stunning photos of the night sky to rocket launches and breaking news of robotic probes visiting other planets, at Space.com you'll find something amazing every day.
Our Mission
To provide an amazing journey celebrating space exploration, innovation and discovery.
Our History
Space.com launched in New York City on July 20, 1999, the 30th anniversary of the Apollo 11 moon landing, with the goal of covering the latest discoveries and missions in space like never before. The company was originally founded by news anchor Lou Dobbs and Rich Zahradnick, with Zahradnik serving as our first President, a position later filled by Sally Ride — the first American woman in space. Apollo 11 commander Neil Armstrong, the first man to walk on the moon, was on the board of directors.
In 2003, Space.com received the Online Journalism Award for Breaking News by the Online News Association in recognition of our coverage of the 2003 Columbia space shuttle disaster. It has since received Webby awards as an Honoree in the Science category in 2010, 2012, 2013 and 2014.
In May 2004, Space.com's parent company changed its name from Space Holdings to Imaginova. In 2009, Space.com was acquired by Tech Media Network, later called Purch.
In 2018, Future plc acquired Space.com's parent company Purch. As part of Future, Space.com has expanded its news and reviews team across the United States, Canada and the United Kingdom for wider spaceflight and astronomy coverage. We've also grown to offer additional telescopes, binoculars and astrophotography reviews and deals coverage alongside our tech, gaming and sci-fi streaming coverage.
Space.com is, and always has been, the passion of writers and editors who are space fans and also trained journalists.
Who we are
Dave Clutterbuck, Managing Director
Andy Hartup, Content Director
Tariq Malik, Editor-in-Chief (tmalik@space.com)
Brett Tingley, Editor (brett.tingley@futurenet.com)
Mike Wall, Spaceflight/Tech Channel Editor (mwall@space.com)
Jason Parnell-Brookes, Cameras & Skywatching Channel Editor (jason.parnellbrookes@futurenet.com)
Elizabeth Howell, Staff Writer (elizabeth.howell@futurenet.com)
Daisy Dobrijevic, Reference Editor (ddobrijevic@space.com)
Alexander Cox, Staff Writer, E-commerce (acox@space.com)
Steve Spaleta, Senior Video Producer (sspaleta@space.com)
How to follow Space.com
From daily news to the latest amazing photos and videos, you can follow Space.com where you get your social media. Here's where you can find us!
Facebook
→ https://www.facebook.com/spacecom
Twitter
→ https://twitter.com/SPACEdotcom
YouTube
→ https://www.youtube.com/user/VideoFromSpace
Instagram
→ https://www.instagram.com/spacedotcom/
Flipboard
→ https://flipboard.com/@Spacecom
RSS Feed
→ https://www.space.com/feeds/all
Join the conversation!
→ If you just can't get enough space news, you can join the cosmic conversation in our Space.com Forums. There, readers discuss the latest and greatest space discoveries, rocket launches and other news to share their love of space exploration. We even have some special guest scientists and team members in from time to time for AMA talks, so tune in!
In your Inbox
→ You can sign up for our newsletter, which goes out daily Monday through Friday, by entering your email in the Newsletter signup box at the top right of this page and on our News page here to the right of the story feed.
Web notifications
→ You can sign up to receive push notifications to your computer or mobile devices to get the latest news from Space.com. If you are receiving web notifications, but would like to stop receiving them, please visit our web notifications page for instructions on how to do so.
Join the team
Want to join the Space.com team? We occasionally have full-time staff openings available and if you're interesting in learning more, please visit https://apply.workable.com/futureplc/ and search for Space.com for any available positions.
If you're interested in working with us as a freelancer, or you have a story you'd like to pitch, you can reach out to the Channel Editors and Editor-in-Chief listed above. Pitches can be sent by email, with "Freelance Pitch" listed clearly in subject line and an outline of the story, contacts and images/media to be used.
How to contact us
Space.com is based out of Future PLC's New York Office with editors, reporters and freelancers located around the world. Here's how to contact us by mail and email.
Mailing Address, phone and email
Mailing address: Physical mail can be sent to Space.com c/o Tariq Malik via the address below.

Future US LLC
130 West 42nd Street
7th Floor
New York
NY, 10036
Phone: You can reach us at the following phone number
Space.com/Future NYC office: +1 (212) 378-0400
Email: If you have any questions, concerns or feedback regarding our contact, please feel free to contact us at: community@space.com and info@space.com.
You can learn more about Future PLC here.
Advertising and Licensing contacts
If you're interested in advertising with Space.com, please visit our main How to advertise with Space.com page.
For information on licensing and reprints, or on using our logos, quotes & review content, please click here or email licensing@futurenet.com.
Frequently Asked Questions
What happened to Space.com?
Space.com was founded in July 1999 under the parent company Space Holdings, which was renamed Imaginova Corp. in May 2004. In 2009, Space.com and other Imaginova titles were acquired by the company TopTenReviews, which ultimately was renamed Purch. Space.com (and much of Purch's consumer media division) were acquired by Future plc in 2018, where Space.com continues to this day.
Is Space.com free?
Yes. Space.com is free to read online via desktop or mobile devices. We also syndicate our content to partners like MSN, Apple News and Yahoo, as well as Flipboard and other outlets.
How does Space.com make money?
Space.com makes revenue from advertising on the site, as well as through paid sponsored content and advertorials (which are labeled as such), and affiliate links to products and services on retailer sites in which we may receive compensation if a reader clicks on those links or make purchases.
Content partners
These respected publishers provide content that complements the coverage you'll find from our staff:
Editorial Independence
Space.com is an independent space news publication and no outside party determines what stories we run, companies we cover or skywatching and space-themed products we review.
Affiliate & Advertising disclosure
We always aim to provide unbiased editorial created by our journalists and writers. We also need to pay our teams and website costs so we make money in a number of ways. We sometimes use affiliate links to products and services on retailer sites for which we can receive compensation if you click on those links or make purchases through them. From time to time we also publish advertorials (paid-for editorial content) and sponsored content on the site. When this is the case the content is clearly marked as sponsored or promoted, so you'll always know which content is editorial and which is not. Future PLC is our parent company and has an in-depth terms and conditions page with a lot more information that you can read right here.
Space.com is a member of the Independent Press Standards Organisation (which regulates the UK's magazine and newspaper industry). We abide by the Editors' Code of Practice and are committed to upholding the highest standards of journalism.
If you think that we have not met those standards and want to make a complaint please contact community@space.com. If we are unable to resolve your complaint, or if you would like more information about IPSO or the Editors' Code, contact IPSO on 0300 123 2220 or visit www.ipso.co.uk.
Privacy policy
Space.com is part of Future PLC. Together, we are fiercely committed to protecting your privacy. Please review our in-depth privacy policy to learn more.
Get the Space.com Newsletter
Breaking space news, the latest updates on rocket launches, skywatching events and more!