Attention all budding astronomers, astrophysicists and space lovers in general! If you enjoy Space.com, then you should definitely check out this special holiday offer. Our sister publication All About Space (opens in new tab) is offering a free look at their magazine, plus a 32% saving on subscriptions in their Christmas sale.
All About Space is a monthly magazine dedicated to bringing the wonder of space down to Earth. In addition to in-depth articles (including some by our own Space.com team), you'll find detailed maps, space offers and dazzling images and illustrations of space discoveries and missions.
You can get your Christmas shopping complete early, with a subscription to All About Space from as little as $8.77 per issue, saving you 32% off the usual price. If you'd like to take a flick through an issue of All About Space before deciding, below you'll find a full digital issue totally free!
All About Space is created by space experts, who work tirelessly to bring you the latest in the developments of space science and technological advancements in our quest to explore the universe.
From the unraveling mysteries of black holes to the astronomical phenomena closer to home, All About Space's team of astrophysicists, planetary scientists, astronomers and astronauts reveal exclusive information via photography, illustrations and in-depth explanations every month.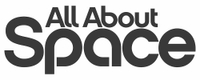 (opens in new tab)
OFFER: Get All About Space for $8.77 per issue (opens in new tab)

All About Space magazine takes you on an awe-inspiring journey through our solar system and beyond, from the amazing technology and spacecraft that enables humanity to venture into orbit, to the complexities of space science.