Looking for the best Lego space deals? You've come to the right place. We love Lego almost as much as we love space, so what could be more perfect than the pairing of the two?
There's a wide range of Lego space sets out there. Some sets are aimed at adults, based on official NASA properties, like the hugely impressive Space Shuttle Discovery (opens in new tab) or the realistic International Space Station (opens in new tab). Then there are the more fun playsets aimed at kids, like the Lunar Research Base (opens in new tab) or Lego Friends Olivia's Space Academy (opens in new tab). We all know Lego can be rather expensive, and that's why we're here to round up the best Lego space deals.
Below we've curated a selection of deals from around the internet. These are the best prices currently available for a range of Lego space sets for both adults and kids. We update these deals regularly so you can be sure we've always got the latest bargains for you.
We have more Lego deals for you too: head on over to our Lego Star Wars deals (opens in new tab) if you fancy something a bit more sci-fi, or visit our general Lego deals hub (opens in new tab) to find more great bargains. If you need help choosing the best space-themed set for you, then there's always our Lego space set buyer's guide (opens in new tab).
Lego space deals
NASA Lego sets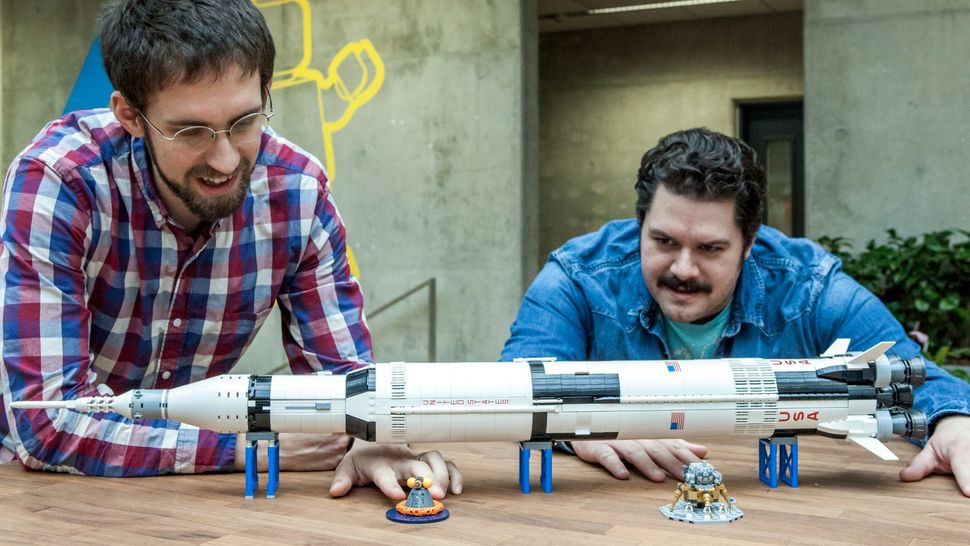 This section includes deals on some of the best sets Lego has to offer on kits that are based on real world spacecraft and space stations, designed in collaboration with NASA. Although you could use these sets as toys, they are centerpiece items and would work better on display, due to the number of pieces and the difficulty to build.
Ranging from rockets and shuttles to the International Space Station, the NASA Lego sets section of this guide has a great variety of products for you to choose from.
Lego NASA Apollo Lunar Lander
Lego NASA Space Shuttle Discovery
Lego NASA Apollo Saturn V
Lego International Space Station
Lego NASA-inspired Artemis sets
Like the above kits, the following Lego space kits were made in collaboration with NASA, but these are more inspired by NASA concepts than based on actual machines.
The Lunar Research Base and Lunar Space Station give us a glimpse into what the future of our efforts on the Moon will look like, while the Rocket Launch Center shows us how we might be getting there. It's all based on concepts drawn up for NASA's ambitious Artemis project.
Lego City Lunar Research Base
Lunar Space Station
Lunar Roving Vehicle
Lego City Rocket Launch Center
Lego space and alien sets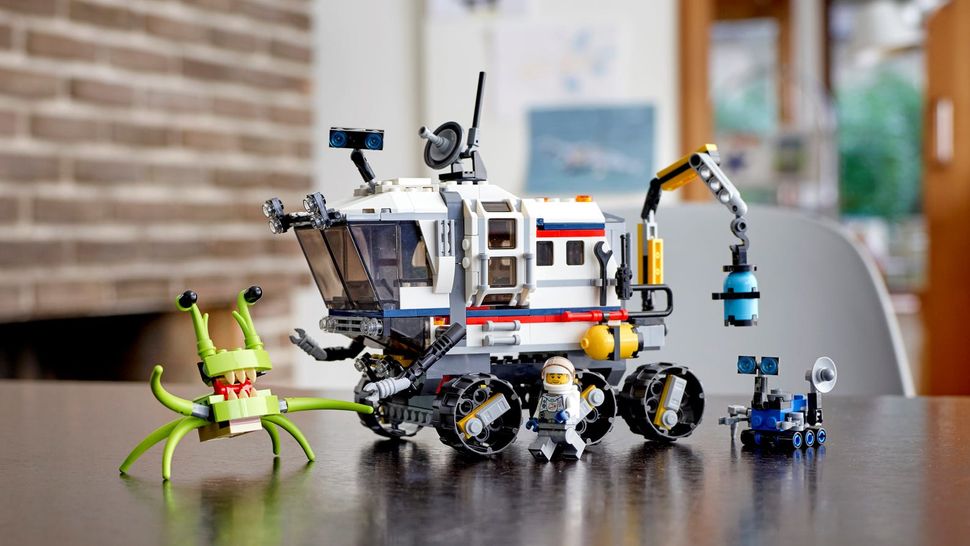 It's not just NASA inspired kits that Lego makes, but they're also responsible for more general space sets and cool toys. These Lego space sets are cheaper than the Lego NASA ones and are better for playing with. That said, the play sets don't necessarily have the display factor as collectable sets.
These sets are better suited for younger children, but that doesn't limit the fun to just children, anyone can have fun while building or playing with them.
Lego Space Shuttle Adventure
Lego City Deep Space Rocket and Launch Control
Lego City Mars Research Shuttle
Lego Space Rover Explorer
Lego Space Mining Mech
Lego Cyber Drone
Lego Mickey Mouse and Minnie Mouse's Space Rocket
Lego Satellite
Lego Duplo Space Shuttle Mission
Lego Overwatch Watchpoint: Gibraltar