On May 9, 2003, the Japan Aerospace Exploration Agency launched the first-ever asteroid sample return mission, Hayabusa. This was also the first mission to land on an asteroid.
Hayabusa would spend about two years chasing down a near-Earth asteroid called 25143 Itokawa. It then landed on the asteroid, scooped up some samples, and returned to Earth in 2010. Hayabusa may have accomplished its mission, but it was also constantly plagued with technical difficulties.
The problems started six months after the launch, when a huge solar flare damaged the solar arrays. This reduced the amount of power the solar panels could supply to its ion engines, so it look an extra three months to reach the asteroid.
After finally getting there, Hayabusa tried to drop off a tiny robotic lander called MINERVA, but it drifted off into space without even touching the asteroid. Hayabusa itself made two separate landing attempts, both of which were riddled with problems that put the spacecraft into safe mode. But somehow it still managed to bring some asteroid dust back to Earth.
Catch up on our entire "On This Day In Space" series on YouTube with this playlist.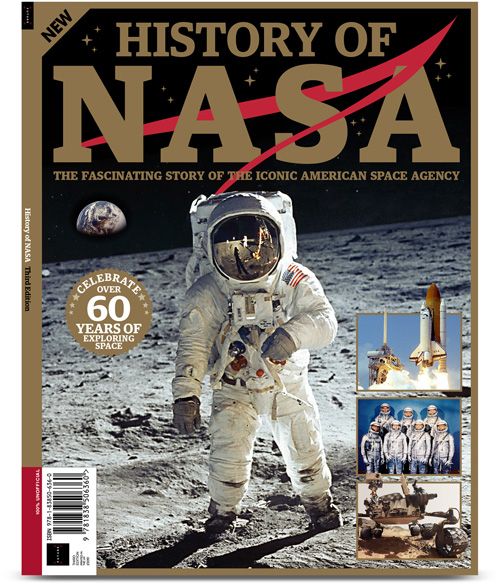 History of NASA: $22.99 at Magazines Direct
Discover the story of how and why NASA was created, its greatest triumphs, darkest days, and of the times it exceeded all possible hopes. A tale of adventure, heroism and resourcefulness, learn of the space agency's greatest achievements and how — over six decades — the organization has consistently and tirelessly devoted itself to its founding principle: that "activities in space should be devoted to peaceful purposes for the benefit of all humankind". View Deal
On This Day in Space Archive!
Still not enough space? Don't forget to check out our Space Image of the Day, and on the weekends our Best Space Photos and Top Space News Stories of the week.
Email Hanneke Weitering at hweitering@space.com or follow her @hannekescience. Follow us @Spacedotcom and on Facebook.