On April 18, 2014, NASA's Lunar Atmosphere and Dust Environment Explorer (LADEE) ended its mission by crashing into the moon. LADEE had spent seven months orbiting the moon and studying its exosphere, a thin layer of gas that's kind of like an atmosphere, but the molecules are more spread out.
LADEE conducted a lunar dust experiment in which it collected and analyzed the dust particles floating around in the exosphere. This experiment was intended to help NASA solve the mystery behind the faint glow Apollo astronauts reported seeing on the lunar horizon.
Image 1 of 2
Image 2 of 2
LADEE discovered neon in the exosphere, but it wasn't enough to account for the glow, and the mystery remains unsolved.
When LADEE ran out of fuel, NASA intentionally crashed it into into the lunar surface. It was traveling 3,600 miles per hour (5,800 km/h) during the crash and created a crater almost 10 feet (3 meters) wide.
Catch up on our entire "On This Day In Space" series on YouTube with this playlist.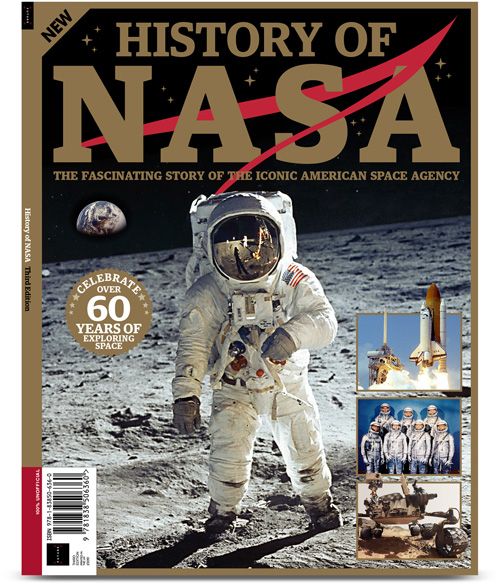 History of NASA: $22.99 at Magazines Direct
Discover the story of how and why NASA was created, its greatest triumphs, darkest days, and of the times it exceeded all possible hopes. A tale of adventure, heroism and resourcefulness, learn of the space agency's greatest achievements and how — over six decades — the organization has consistently and tirelessly devoted itself to its founding principle: that "activities in space should be devoted to peaceful purposes for the benefit of all humankind". View Deal
On This Day in Space Archive!
Still not enough space? Don't forget to check out our Space Image of the Day, and on the weekends our Best Space Photos and Top Space News Stories of the week.
Email Hanneke Weitering at hweitering@space.com or follow her @hannekescience. Follow us @Spacedotcom and on Facebook.