On Jan. 19, 2006, NASA launched a spacecraft to Pluto!
New Horizons is a spacecraft about the size of a grand piano, and it became the first spacecraft to fly by Pluto. It launched from Cape Canaveral Air Force Station on an Atlas V rocket and was the fastest spacecraft ever launched. 
The trip to Pluto took nine years, and it was worth the wait. New Horizons took the first close-up pictures of Pluto, and for the first time, the world saw that Pluto has an enormous heart. It also saw huge, steep mountains and icy volcanoes. After the flyby, New Horizons set sail for a distant icy rock called 2014 MU69, and flew by that target on Jan. 1, 2019. That Kuiper Belt object has since been named Arrokoth.
Catch up on our entire "On This Day In Space" series on YouTube with this playlist.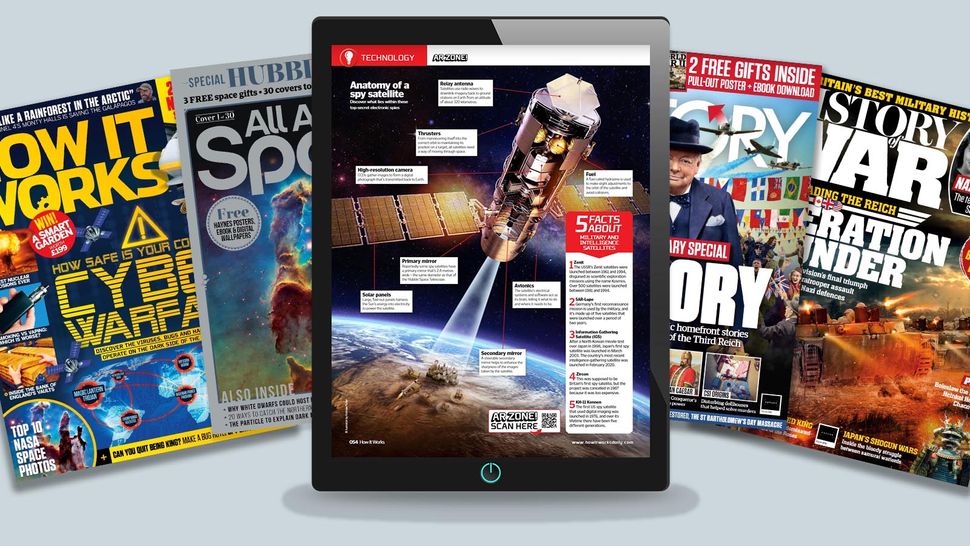 OFFER: Save 45% on 'All About Space' 'How it Works' and 'All About History'!
For a limited time, you can take out a digital subscription to any of our best-selling science magazines for just $2.38 per month, or 45% off the standard price for the first three months.View Deal
On This Day in Space Archive!
Still not enough space? Don't forget to check out our Space Image of the Day, and on the weekends our Best Space Photos and Top Space News Stories of the week. 
Email Hanneke Weitering at hweitering@space.com or follow her @hannekescience. Follow us @Spacedotcom and on Facebook.