Best Nikon cameras in 2023: Discover the top DSLR and mirrorless
We've rounded up the best Nikon cameras currently available on the market with something to suit all photographers and budgets.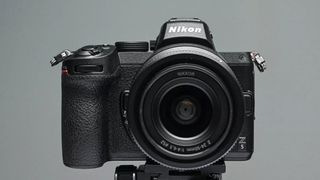 (Image credit: Jason Parnell-Brookes)
The best Nikon cameras are always worth checking out as the manufacturer is a market leader in the field of optics and crucially, cameras. For over 100 years, they have produced some of the best and most-loved cameras on the market.
Nikon started off with film cameras, which are still beloved today, but they also make some of the very best mirrorless cameras and some of the best DSLR cameras on the market today. While the debate of DSLR v mirrorless cameras continues, one thing is for certain and that's Nikon has some of the best models in both categories, so it's unsurprising that the best Nikon cameras are sought after. We've also included reviews and a 'what to look for' section below to help you gain a more detailed understanding.
If you don't find something that's right for you below or you're still a little unsure on Nikon cameras, we do also have more general guides that might give you a better view of the world of cameras. Be sure to check out the best cameras for astrophotography, best cameras for photo and video and camera deals.
In the guide below, the best Nikon cameras range across different types and different price points so there's something to suit every photographer. There are entry-level models as well as those suited to professional use. There's also DSLRs, mirrorless, compact and larger cameras below. Mirrorless cameras tend to be more compact and lightweight which is great for on-the-go use and the technology that some of them boast means you can shoot video up to 120fps, 4K and even has in-body image stabilization. DSLRs give you the option to change between lenses, boast fantastic shooting quality but tend to be larger and heavier. But, without further ado, if you want to check out the best Nikon cameras, all you have to do is read on below.
Best Nikon cameras 2023
Best Nikon cameras 2023 ranked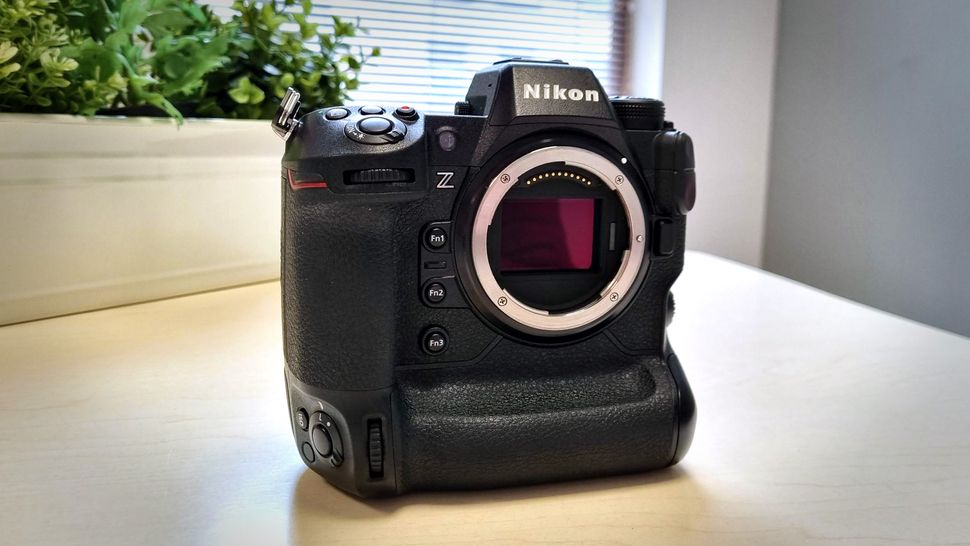 The best Nikon camera overall: Nikon's flagship mirrorless camera has 8K video, 120FPS stills shooting and six stops of in body image stabilization
Specifications
ISO Range:
64 - 25600 (expanded to 32 - 102,400)
Stabilization:
5-axis, 6 stops
Reasons to buy
+
Huge 6 stops of in body image stabilization
+
Up to 120FPS stills shooting
Reasons to avoid
-
Expensive camera
-
Same stills resolution as Z7 II
The Nikon Z9 is truly Nikon's new flagship mirrorless camera, outstripping every other Nikon camera's spec sheets. Outstanding, fast autofocus is powered by deep-learning artificial intelligence that cleverly tracks subjects from people, animals, and vehicles, focusing on the eyes of living subjects even when framed upside down.
This is a mirrorless camera designed for professionals, but it would be equally welcome in the hands of an enthusiast, should they be able to afford it. We'd give it five stars, but it's missing half a star as it'll be out of the price range of some. A blisteringly fast 120FPS electronic stills capture, 8K30p video, and detailed 'real-live' electronic viewfinder, which is the brightest in the world (at 3000-nit), show that Nikon isn't messing around here. It also has dual CF Express Type B card slots for twice the speed of Type A and ultra-reliability with dual card backup.
---
Nikon's sub $3000 camera is full of detail, has lightning speed and accurate autofocus
Specifications
ISO Range:
64 - 25600 (expanded to 32 - 102,400)
Stabilization:
5-axis, 5 stops
Reasons to buy
+
Strong image stabilization
+
10FPS, 45.7MP stills burst mode
+
3.69k dot electronic viewfinder
Reasons to avoid
-
AF isn't quite as sophisticated as Z9
-
Expensive as a first camera
Sitting nearly two-fifths cheaper than the Nikon Z9, this camera has much of the capability without the enormous price tag, though it is still a sizeable investment.
In our Nikon Z7 II review our verdict after putting it through its paces is that it offers the perfect balance of speed and precision and can master most styles of photography.
It boasts great dynamic range and an expandable ISO that boosts up to 102,400 and is stabilized by a five-axis in-body image stabilization technology that can steady shots by up to five stops.
10FPS stills shooting at maximum resolution may not sound ground-breaking, but when you consider it's capturing a huge 45.7MP, 14bit photos, it's pretty eye-watering. A dual card slot makes the 7 II compatible with XQD (or super fast CF Express) and SD/SDHC/SDXC (up to UHS-II) cards for ultimate flexibility. 4K UHD video shoots smooth 60FPS but can go as high as 120FPS when dropped down to full HD resolution for slow-motion effects.
---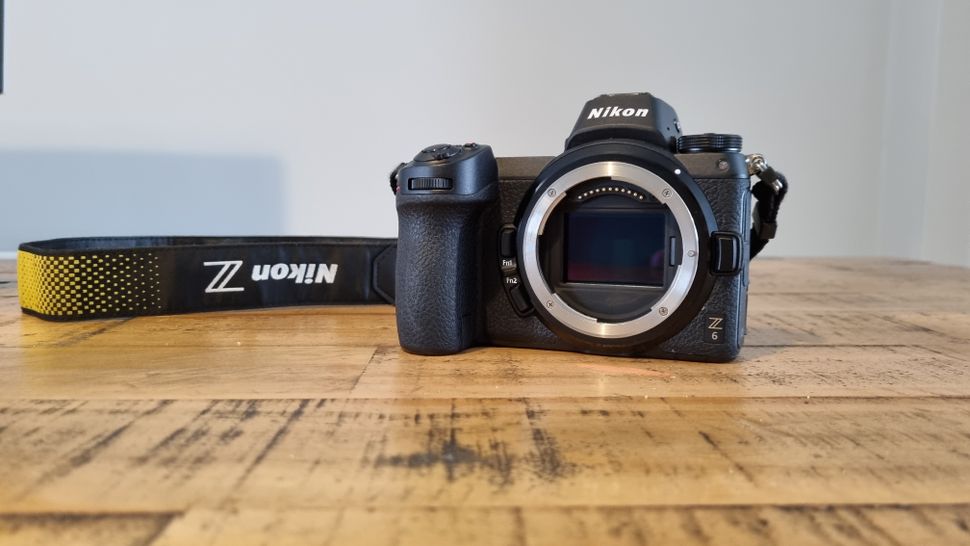 Made for enthusiasts, this is full frame mirrorless Nikon quality at a more affordable price
Specifications
ISO Range:
100-51,200 (expandable 50-204,800)
Reasons to buy
+
Massive ISO range
+
Good noise handling
Reasons to avoid
-
Stills resolution relatively low
-
Not the cheapest
The Nikon Z6 is identical to the Nikon Z7 on the outside but lacks a few of the higher-end features found in its bigger brother. The resolution is nearly halved at 24.5MP, which sounds drastic, but in reality, is perfectly fine for most shooters. In fact, that drop in resolution makes it more suited to astrophotography due to the lower propensity for high ISO image noise. That is one of the reasons that after our Nikon Z6 review, we placed it in our best cameras for astrophotography guide.
Full frame it can capture stills at 14FPS, four times faster than the Z7, and an enhanced buffer means up to 200 consecutive JPEG images (or 124 12-bit uncompressed raw images) in one burst, likely more than most owners will ever need.
Flexible video frame rate recording and raw file output via HDMI (including ProRes RAW) at 4K30p UHD means it's perfect for the hybrid shooter or filmmaker, even able to be powered through USB-C by an external power source (and charge the battery, too) for longer filming sessions.
The Z6 already has already had an upgrade, in the form of the Nikon Z6 II, which feels a little more refined in the hand, has an improved image processor and features 4k video at 60fps. If those are things that are important to you, have a read of our Nikon Z6 II review. We haven't included it on this list because we think the Z6 is better value for money and the upgrades don't necessarily justify the jump in price.
---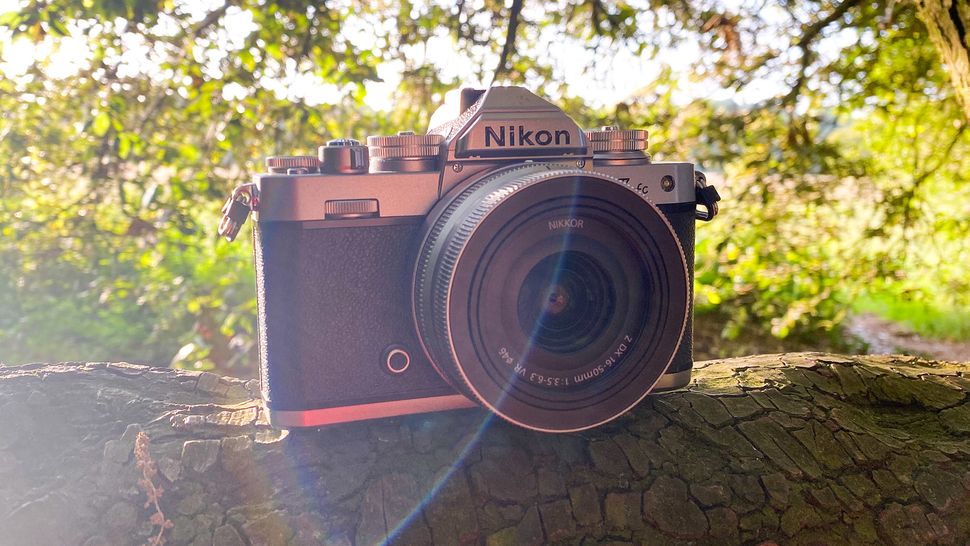 An attractive and functional mirrorless camera, ideal for street and travel photography
Reasons to buy
+
Suited to street photography
+
Retro design
+
Easy to use
Reasons to avoid
-
Limited lens choice
-
Might be limiting for more advanced photographers
As well as its attractive looks, the Nikon Z fc is an easy-to-use mirrorless camera for casual use, especially for disciplines like travel and street photography, where you want something small but capable. It has a small form factor so it can be easily transported in your day bag or jacket pocket.
The design of this timeless model is essentially based on Nikon's FM2, first sold in 1982, but it benefits from modern technology, improved dial positioning and more automation.
In our Nikon Z fc review, we found that it is highly capable of tracking faces and movement, and the images are sharp with an impressive dynamic range. The camera can also take a shot within less than one second of being started up. Again, it supports the spontaneous moments you'll want to capture in street and travel photos.
This isn't the camera for you if you want to shoot sports or action as the continuous burst mode isn't the best — you could lose the shot you wanted while the camera is buffering.
In our review, the camera performed better in the noise department than we had expected. We could push it up to ISO 12,800 before we began to see any noticeable noise — great if you're looking to take compelling images after dusk.
---
A DSLR that easily rivals the high-end mirrorless models and has fantastic autofocusing
Specifications
ISO Range:
64-25,600 (expandable 32-102,400)
Reasons to buy
+
High resolution stills imaging
+
4K30p UHD video recording
Reasons to avoid
-
Heavier than mirrorless options
-
Limited to 9FPS burst speed
Despite being a few years old now, the D850 is so competitively priced and with such a comprehensive set of specs that it should appeal to just about anyone, whether taking photography seriously for the first time or a seasoned pro. It is no surprise it is B&H Photo's number one seller. It also sits at the top of our best cameras for astrophotography buying guide.
A full-frame DSLR, it benefits from 45.7MP stills, albeit at a lagging 9FPS mechanical (with the battery grip) compared to the Z9's electronic 120FPS, and captures 4K30p UHD video uncropped. It can continuously shoot at 9FPS for up to 51 uncompressed 14-bit raw files.
In our Nikon D850 review, we loved the wide, bright optical viewfinder which made looking into the scene to compose the shot a real treat. It has 153 AF points (99 cross-type) in view. An in-built viewfinder cover stops extraneous light leaking through the viewfinder and onto the image sensor during longer exposures — a must for low light or astrophotography.
---
A fairly-priced full frame DSLR that both stills photographers and videographers will love
Specifications
ISO Range:
100 - 51200 (expanded to 50 - 204,800)
Reasons to buy
+
Best value full frame DSLR
+
Great ergonomics
Reasons to avoid
-
Only -3EV autofocus detection range
-
A little expensive new
This is probably the ideal choice for those seeking a full-frame Nikon DSLR but who don't want to go crazy on price. An evolution from the fantastic D750 body, this DSLR builds on its legacy and improves in several areas. In our Nikon D780 review, we found a chunky grip feels good in the hand, and a tilting 3.2-inch rear screen provides a nice, bright view when not opting for the optical 0.7x magnification viewfinder.
Like its predecessor, it's a bit of a low light behemoth and handles high ISO noise well on images, with an expanded ISO range of up to 204,800. Though two types of autofocus (one for the viewfinder, the other for the rear screen) means that mirrorless bodies with hybrid AF take the edge in this regard. But for those who like traditional DSLR stylings and handling, the D780 is a brilliant full-frame option.
---
The most sophisticated crop sensor DSLR body produced by Nikon.
Specifications
ISO Range:
100 - 51,200 (expanded to 50 - 1,640,000)
Reasons to buy
+
Continuous burst speed of 8FPS
+
4K video recording option
Reasons to avoid
-
Drop in resolution compared to predecessor
-
Single memory card slot only
At the higher end of Nikon's crop sensor DSLR bodies sits the D7500. Despite a drop in resolution compared with the previous model, the D7200, it actually has improved ISO performance and autofocus sensor in the shape of the 51-point Multi-Cam 3500 II — something we discuss in our Nikon D7500 review.
It can shoot 4K video, which relies on contrast autofocus detections but switch over to shooting through the viewfinder, and you're met with phase-detection autofocus which enhances accuracy even further.
Keep up to speed with the action thanks to the 8FPS continuous burst speed capture, or drop it down to continuous low, which shoots between 1-7FPS based on the options set. Lightweight in hand because of its carbon fiber construction, it may not be as sturdy as some of the magnesium alloy bodies, but it still has good weather sealing to protect it from the elements. It features a functional tilting rear screen, making composing at awkward angles a breeze.
---
If you need speed, take a look at Nikon's powerful flagship DSLR
Specifications
ISO Range:
100 - 102,400 (expanded 50 - 3,280,000)
Reasons to buy
+
Robust construction
+
Incredible expanded ISO range
Reasons to avoid
-
Can't compete with mirrorless
-
Eye-wateringly expensive
The D6 was at the top of the tree for a long time regarding all-round Nikon performance. Aimed at professionals, it's still one of the most expensive Nikon cameras you can buy due to its rugged construction, extreme weather sealing, and hefty DSLR performance. It can shoot up to 14FPS continuously and has an expandable ISO ceiling of over 3.2 million.
It doesn't have in-body image stabilization like the mirrorless cameras though, so users will have to rely on the vibration reduction in lenses to steady the shots. It has a LAN port for wired connection to PC or FTP server for immediate distribution to clients. The D6 is undoubtedly a pro-level camera body, it is even compatible with Kensington locks to keep gear secure when shooting with multiple bodies on location. A comprehensive button layout and quick call-up display make it fast to shoot stills or to capture 4K30p UHD video.
---
A versatile DSLR suitable for taking on your travels and won't empty your bank account
Reasons to buy
+
Small, compact design
+
Vari angle touchscreen
Reasons to avoid
-
Integrated SnapBridge unreliable
-
Button layout quite simplistic
As an APS-C crop sensor DSLR sitting between the D3400 and D7500, you'd be forgiven for thinking it's just another gap-filling camera. Instead, it's one of the only DSLRs Nikon makes that has a vari-angle screen.
By unfolding and rotating 360 degrees, it's helpful when shooting selfies, filming vlog style or composing in awkward shooting positions. Its 3.2-inch screen is touch sensitive too, which makes it easy to operate and access quick menus. In our Nikon D5600 review, we found that the resolution, picture quality and sharpness of the image on the touchscreen is excellent at all angles, even in bright sunlight.
A better resolution count than its bigger brother, the D7500, it doesn't capture 4K video, but it does shoot Full HD at a smooth 60FPS. It also has an HDMI output and a 3.5mm audio input for external microphones, again making it ideal for vlogging on a budget.
---
This crop sensor mirrorless body comes with everything a beginner could ask for
Specifications
ISO Range:
100 - 51,200 (expanded to 204,800)
Reasons to buy
+
Well priced for mirrorless
+
Can use Nikon Z lenses
Reasons to avoid
-
Crop sensor (not full-frame)
-
A limited selection of DX mirrorless lenses available
As Nikon's first APS-C mirrorless body the Nikon Z50 had quite a bit of ground to cover in terms of Nikon's step into the mirrorless market. Coming in with 20.9MP stills resolution and 4K30p UHD video recording capability it's a good all-rounder for beginners and those new to photography.
Its hybrid autofocusing system covers 90% of the frame and works great for low-light shooting since it can autofocus down to -4EV. It captures up to 11FPS on continuous burst mode for speedy snapping of sports and wildlife, and when paired with an appropriate telephoto lens its 1.5x crop gives a longer effective focal length for getting in close to the action.
There are 20 creative effects in-camera — with an intensity slider to adjust the strength — perfect for adding your own style whether shooting stills or video. While it's compatible with Nikon's Z-mount lenses, only three dedicated DX lenses are available at the time of writing, so keep that in mind when purchasing.
---
A huge zoom range makes the Coolpix P1000 legendary and perfect for lunar photography
Reasons to buy
+
Incredible zoom range
+
Five stops of image stabilization
Reasons to avoid
-
Expensive for a compact camera
-
ISO range limited
The Nikon Coolpix P1000 bridge camera has a phenomenal 125x optical zoom which Nikon reports as the world's biggest zoom range. Its effective focal length is 24mm up to 3000mm telephoto. That means taking photos of the craters on the moon is entirely doable from your backyard.
The camera also features Dual Detect Optical Vibration Reduction stabilization system, which offers up to five stops of steadying, perfect for reducing camera shake when using that incredible zoom. For a compact, it's filled with detail by shooting 16MP stills and 4K UHD video for photographers that want to dabble in both media. It has a large 3.2-inch vari-angle screen and an electronic viewfinder with 2.359 dots of detail. It shoots both JPEG and raw file formats for flexible image editing, and while its ISO range is a little limited compared with DSLR and mirrorless bodies, its maximum of 6400 should be more than enough for most situations.
---
The best Nikon cameras: What to look for
There are many things to consider when purchasing a Nikon camera. First off, whether you need the option for interchangeable lenses, as their compact cameras have sharp, versatile fixed lenses that offer a wide zoom range for any occasion.
However, F-mount DSLRs contain a huge lens heritage, compatible with almost any model, whether you want a classic film lens or the latest and greatest telezoom with all the bells and whistles. Z-mount mirrorless lenses are sharper still and can combine Vibration Reduction technology (should they have it) with in-body stabilization for ultra-smooth stills and video performance, all while keeping a smaller form factor.
It's best to consider your budget range first, then look at the key specification differences between models in this price bracket. Decide whether you will keep your camera with you at all times, day-to-day and whilst traveling. In this case, look for something lightweight and compact. If you need the very best performance from your camera for professional work, focus on the features, resolution and autofocus instead of form-factor.
How we test the best Nikon cameras
To guarantee you're getting honest, up-to-date recommendations on the best Nikon cameras to buy here at Space.com, we review every camera thoroughly to test each product fully. Each camera is reviewed based on many aspects, from its construction and design, to how well it functions as an optical instrument and its performance in the field.
Each camera is carefully tested by either our expert staff or knowledgeable freelance contributors who know their subject areas in depth. This ensures fair reviewing is backed by personal, hands-on experience with each camera and is judged based on its price point, class and destined use. For example, comparing a 60MP full-frame mirrorless camera to a sleek little crop-sensor DSLR wouldn't be appropriate, though each camera might be the best-performing product in its class.
We look at how easy each camera is to operate, whether it contains the latest up-to-date imaging technology, whether the cameras can shoot high-quality stills photos and high-resolution video, and also suggest if a particular camera would benefit from any additional kit to give you the best viewing experience possible.
With complete editorial independence, Space.com are here to ensure you get the best buying advice on cameras, whether you should purchase an instrument or not, making our buying guides and reviews reliable and transparent.