The best mirrorless cameras can keep up with you in any shooting situation. Even though they have been around for a while, mirrorless cameras continue to be a favorite among both amateur and professional photographers. Unlike SLR and DSLR cameras, mirrorless cameras don't have a mirror or a viewfinder prism. Instead, they rely on a small screen in the viewfinder. The reduction in hardware means mirrorless cameras are lighter and more compact, making them easier to carry around.
The best mirrorless cameras offer higher resolution, sharper images with a wider dynamic range, and other features that often outperform those of DSLR cameras. However, not all mirrorless cameras are created equal, and as such, you'll see a wide range in price too — from a couple of hundred to a couple of thousand.
You will also need to decide between Micro Four Thirds, APS-C, and full-frame sensors. And because there are so many compatible lenses for each type of camera, choosing the best mirrorless camera for you could be harder than you think. That's why we've put together this handy guide.
For astrophotography, the best mirrorless cameras aren't your only option. For astrophotographers who want camera equipment that will maximize detail in the stars check out the best cameras for astrophotography and consider the best lenses for astrophotography.
---
Best mirrorless cameras in 2023
Why you can trust Space Our expert reviewers spend hours testing and comparing products and services so you can choose the best for you. Find out more about how we test.
Best mirrorless cameras ranked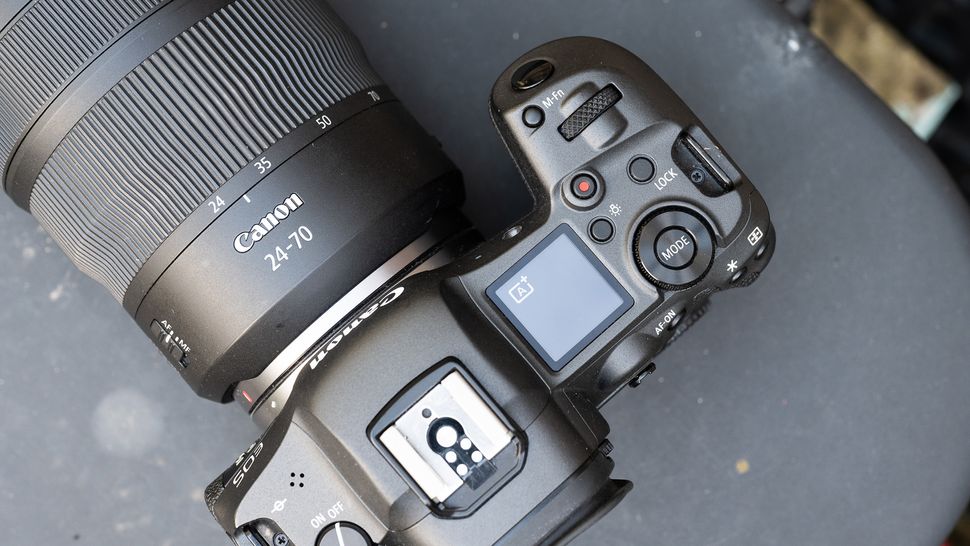 For experienced and professional users who want top-notch picture and video image quality, the Canon EOS R5 (opens in new tab) is a fantastic choice. The R5 captures 45MP stills that can easily be cropped and video footage that shoots uncropped 8K RAW at 30fps. Its performance in low light is incredible thanks to the -6EV autofocusing detection range — this camera can practically see in the dark. There's low image noise across the ISO sensitivity range thanks to the custom-designed DIGIC X image processor.
The R5 also comes with better dynamic range thanks to the improved Auto Lighting Optimizer (ALO) and Highlight Tone Priority + technology. This makes it easier for users who are less experienced with image processing to get photos of dark subjects with clearer contrast. What's more, the EOS R5's RF mount's wider diameter and closer flange range enable it to benefit from improved optical designs that produce sharper results and smaller form factor lenses, making it more portable.
Due to in-body image stabilization (IBIS) technology, the R5's 5-axis stabilization can stabilize images up to an incredible eight stops, even on lenses without image stabilization. While this IBIS technology performs well while shooting video, it falls short of expectations when recording 8K RAW footage.
During our review of the Canon EOS R5, we found the tracking to be spot on and it had one of the fastest autofocus systems we've used.
---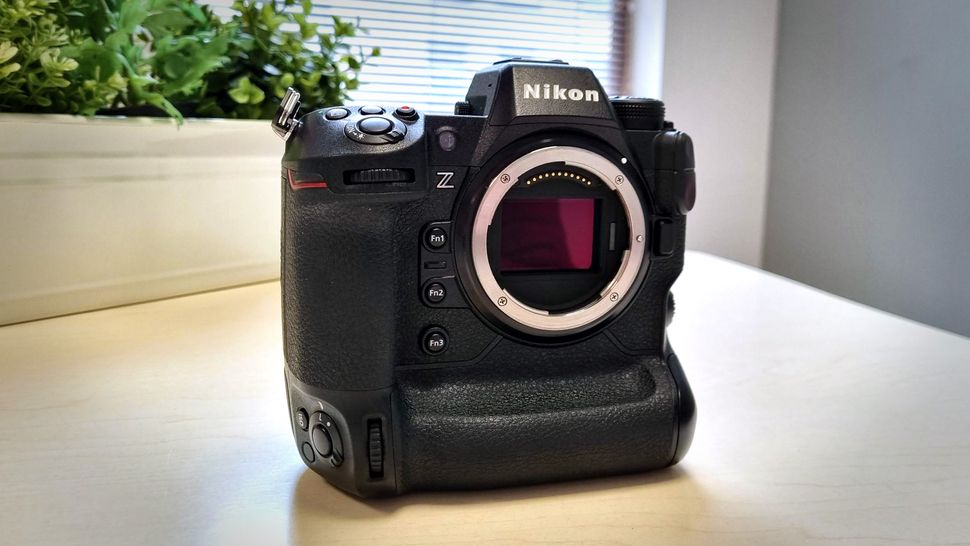 We recently carried out a Nikon Z9 review, and to say we were impressed is a huge understatement. The only reason it didn't quite get five stars is that it's somehow just too good for astrophotographers, it is overkill, and there is no need to spend this amount of cash if astro is what you're going to be shooting the most.
Having said that, this camera is head and shoulders above the competition if you want to take images of landscapes, people, animals, and occasionally some astro (of course).
If you have $5500 to spare, it's easily one of the best Nikon cameras you can get. It is fully weather-sealed and incredibly rugged. Nikon claims it will continue to operate at -10 degrees Celsius, although we didn't test this during our review.
The battery life is amazing; even after three or four hours of shooting in the cold, with several long exposures and frequent setting changes, we only used 20% of the fully charged battery. That is impressive.
The autofocus is very fast, even in low light, giving you the best opportunity to capture fleeting moments at special occasions such as weddings, or sporting events.
---
Think of the Canon EOS R6 (opens in new tab) as the R5's little brother — so naturally there is going to be a drop in both image quality and price. However, despite a lower image resolution (20.1MP compared to the R5's 45MP) and less detailed electronic viewfinder, during our Canon EOS R6 review, we found it actually performs better when being used for astrophotography.
It can autofocus down to -6.5EV which is 0.5EV lower than the R5. With a maximum ISO sensitivity that is twice as high as the R5, it is better suited for filming the aurora and other night sky subjects. Along with being cheaper, lighter, and smaller than the R5, it should be less prone to image noise due to its lower photosite (pixels) count.
---
The Nikon Z7 II (opens in new tab) turned things up a notch from the Z7 (opens in new tab) with more advanced compatibility and better image processing. It was first introduced in 2020 and offers incredibly sharp 45MP stills and excellent, smooth 4K UHD 60p video.
Shooting for longer periods is possible thanks to more efficient energy consumption — great for those long-exposure astrophotographs. Its durable magnesium alloy body and full weather sealing allow it to be exposed to just about any weather condition without concern. Though, if you exclusively shoot astro, bad weather is rarely an issue anyway. Paired with the razor-sharp Z series lenses, it's priced mainly at serious and professional shooters.
In our Nikon Z7 II review, we noted that it feels like a mini Nikon DSLR, with similar button placement, controls and command dials, so it should feel familiar if you're making the switch between the two.
We were particularly impressed with its low light capabilities and how good it was when shooting astro. Although the screen is tilt-only, we didn't mind, as it means all of the buttons are still at a fingertip's reach in the dark, so no need for headlamps or torches which may damage your night vision. We were particularly impressed with how well it handled image noise, and we found that noise was practically unnoticeable until we increased the ISO to 2500.
---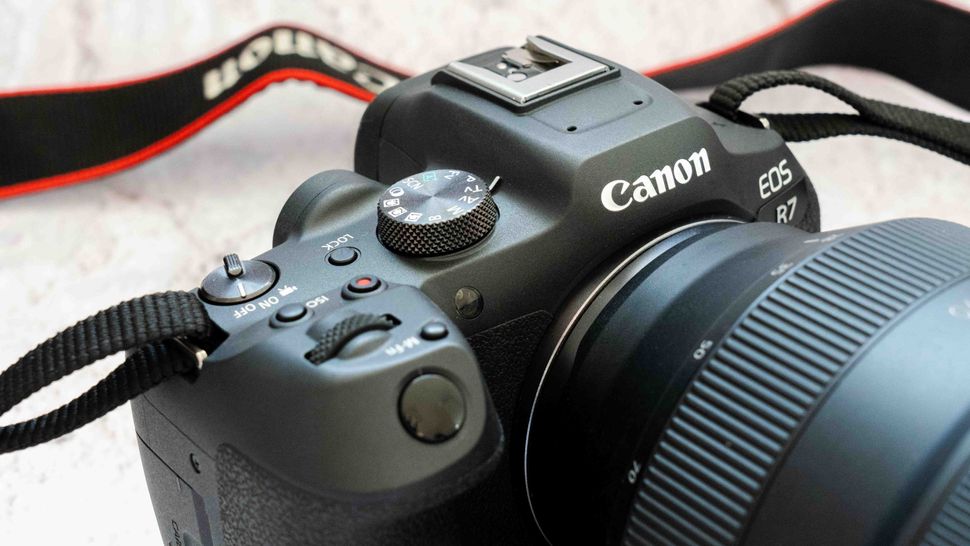 For a long time, Sony have been the industry leaders when it comes to auto-focus and subject tracking — that is, until the Canon EOS R7 (opens in new tab) came along. In our hands-on Canon EOS R7 review, we were astounded by how well the camera locked onto and tracked subjects, and it has different options for people, animals and vehicle tracking. Coupled with stunning image quality and insanely sharp pictures, we are seriously impressed at this lightweight APS-C camera.
With image resolution of 32.5MP, 7 stops of in-body image stabilization and an extended ISO range of 100-51200 — we think this is a seriously impressive camera and for the price, it's an absolute steal and we thoroughly enjoyed shooting with it. It performed incredibly well in low-light situations so would be a fantastic option for astrophotography, as well as many other styles of photography.
It's capable of up to 30FPS which sounds impressive in theory, and it is, but because the camera isn't compatible with faster memory cards, the buffer speed is very slow when you actually take advantage of the 30FPS. That said, even when utilizing its 15FPS with the mechanical shutter, it's still remarkable.
---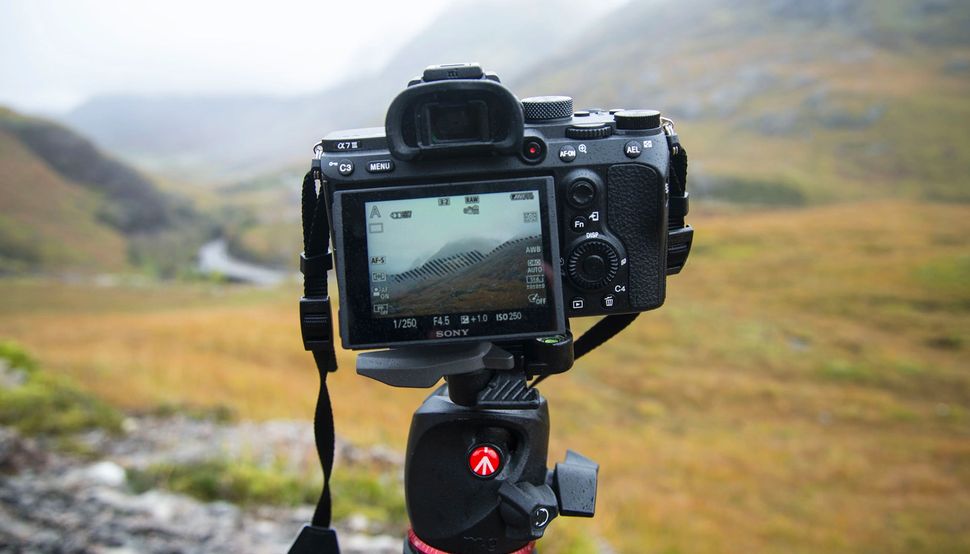 The Exmor R image processor, which is back-illuminated for better light-gathering capacity, is what makes the Sony A7III (opens in new tab) special. This, together with Detail Reproduction and Area-specific Noise Reduction technologies, help to maintain beautiful, noise-free photos even at high ISO values—ideal for astrophotography when ISOs are naturally cranked up high. Check out our Sony A7 III review to see how we got on with it.
Its 15-stop dynamic range ensures precise rendering of both bright highlights and deep shadows across the whole frame. A maximum ISO of 51200 (or 204800 for stills) and the integrated Hybrid-Log Gamma picture profile make the camera ideal for night sky shooting for HDR video processing.
---
The incredibly stylish X-T5 (opens in new tab) is the most recent model in Fujifilm's X line of APS-C cameras. It has a 40.2MP sensor and a new X-Processor 5 that provides twice as fast processing as the X-T4 (opens in new tab) (also on this list).
In our Fujifilm X-T5 review, we liked that the new processor afforded a longer battery life (around 700 shots) and boosted the resolution of the images. We also noticed that the image stabilization was impressive in low light, but the image noise at higher ISOs wasn't the best that we've seen. It also has subject detection modes which include tracking for animals, birds and vehicles.
It's not the cheapest option on this list, but overall it's a really impressive mirrorless camera that you'd have in your kit for a very long time because it can accommodate a variety of photography styles.
---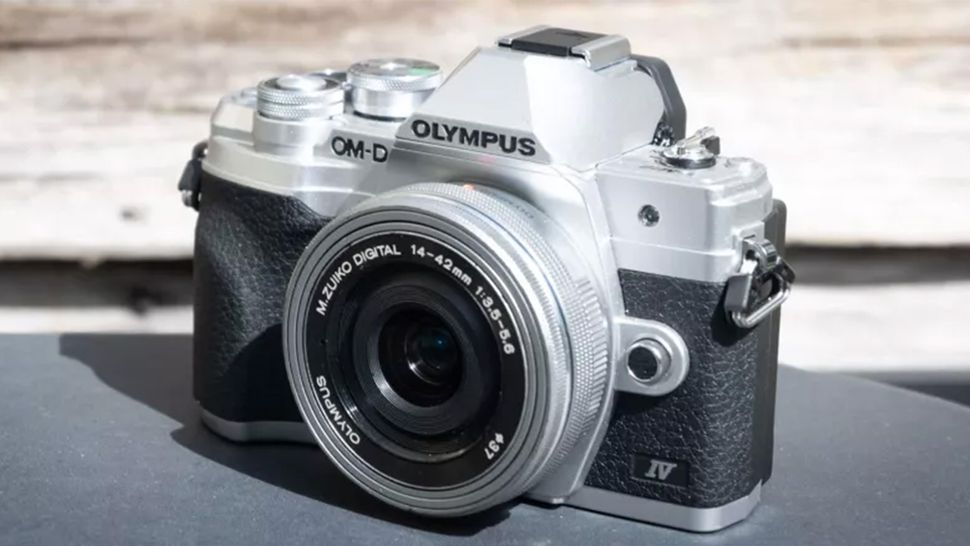 Olympus has managed to pack a lot into this stylish little camera that fits in your pocket. Thanks to numerous worthwhile changes, such as a better sensor, quicker focusing, and generally a more refined package, we have replaced the Mark III (opens in new tab)of this model in this guide with this, Mark IV (opens in new tab).
During our review of the Olympus OM-DE E-M10 Mark IV, We loved the well-designed and ergonomic right-hand grip since it allowed us to use the chunky camera controls with only one hand. The 3-inch responsive touch screen makes it easy to compose shots aimed at unusual angles, and it even flips down 180 degrees for V-Logs and selfies. One thing we do miss is weatherproofing, so it can't be used in poor weather conditions — although if you're using it for astrophotography you'd unlikely be out shooting in poor weather anyway. And you also have to be mindful of dust ingress.
A Micro Four Thirds image sensor means there's less surface area to capture light. Though 20MP stills compete with full-frame mirrorless cameras in terms of image resolution and it can even shoot 4K UHD 30p video. While it has a smaller ISO range (200-6400) than the other cameras in this list, most astrophotographers would want to keep their ISO as low as possible to minimize image noise, thus 6400 (or 25600 extended) is more than enough.
---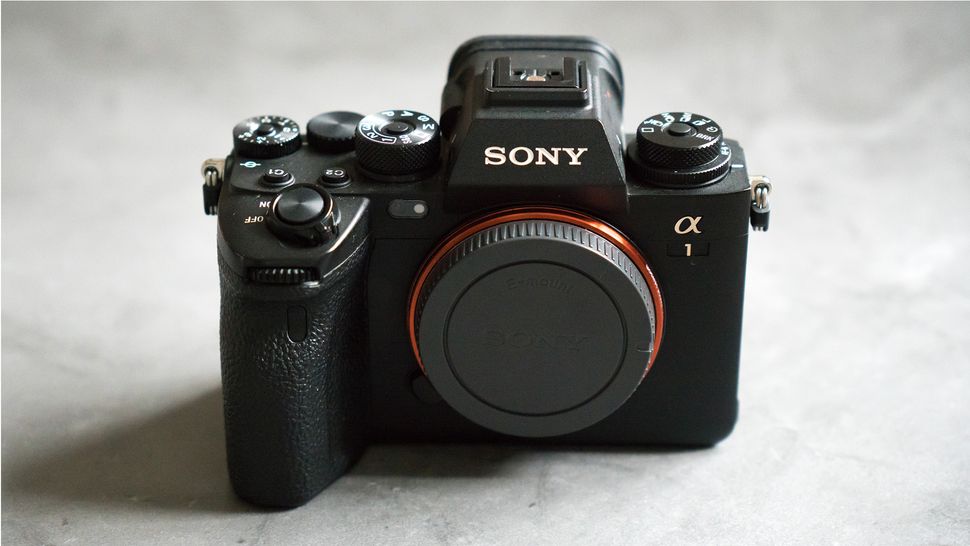 If you were searching for the one camera to rule them all, the Sony A1 (opens in new tab) may be it. However, as we discussed in our hands-on Sony A1 review, it has a hefty price tag and is most likely only accessible to professional photographers or those with a very big budget. You'll be able to capture every star in the sky thanks to a massive 50.1MP stills resolution that is matched by 8K 30p video, a class-leading electronic viewfinder, and in-body image stabilization of 5.5 stops. Not to mention the menu system is one of the best and easiest to navigate that we've seen from Sony.
It has incredible specs and is ideal for astro work. The camera's extended ISO range up to 102400 makes for some amazing astrophotography, and its 15 stops of dynamic range ensures that even the tiniest celestial specks can be captured.
Another neat feature is lossless compressed files. Lossless compressed is practically the same image quality as uncompressed raw files, but the camera finds intelligent ways to get rid of some unnecessary information, thus making the file size about half that of an uncompressed raw file — not a particularly exciting feature but your storage system and computer processor will thank you for this.
---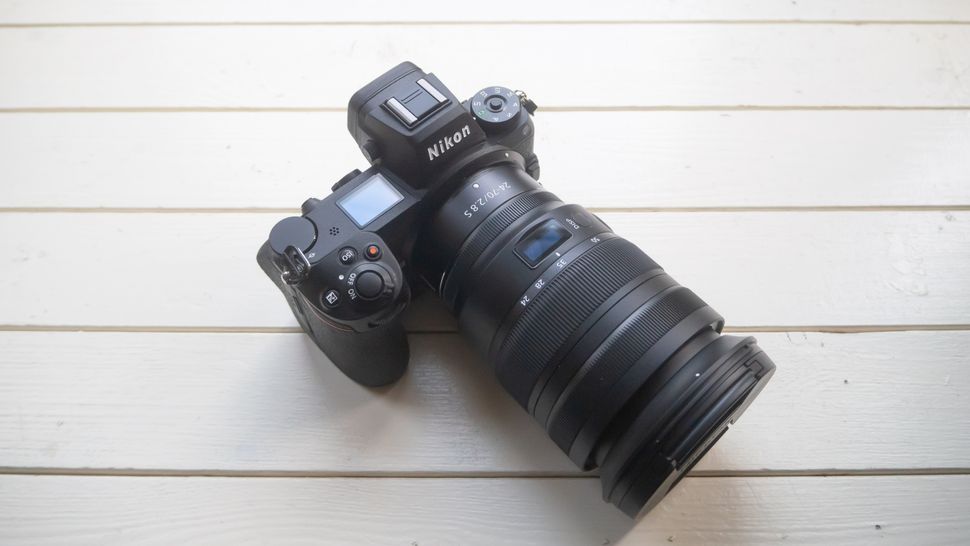 Although almost aesthetically identical to the aforementioned Nikon Z6, the Nikon Z6 II is a small, but welcome enhancement. As we discussed in our Nikon Z6 II review, we wouldn't advise upgrading if you already own a Z6 because the differences aren't enough to justify the switch.
The Z6 II includes a CF Express-compatible second memory card slot which can enhance the capacity and speed of file writing. It also features a dual image processor and the burst rate has been increased from (an already impressive) 12FPS to 14FPS. Additionally, the focusing is much quicker and has a wider range of shutter speeds, which is useful for astrophotographers and creative photographers. If you don't mind a little more weight, videographers will like the introduction of 60FPS at 4K video capture.
The Nikon Z6 II is cheaper than its direct rival, the Canon EOS R6 and so would be a good choice for intermediate and professional shooters looking to move over to mirrorless.
---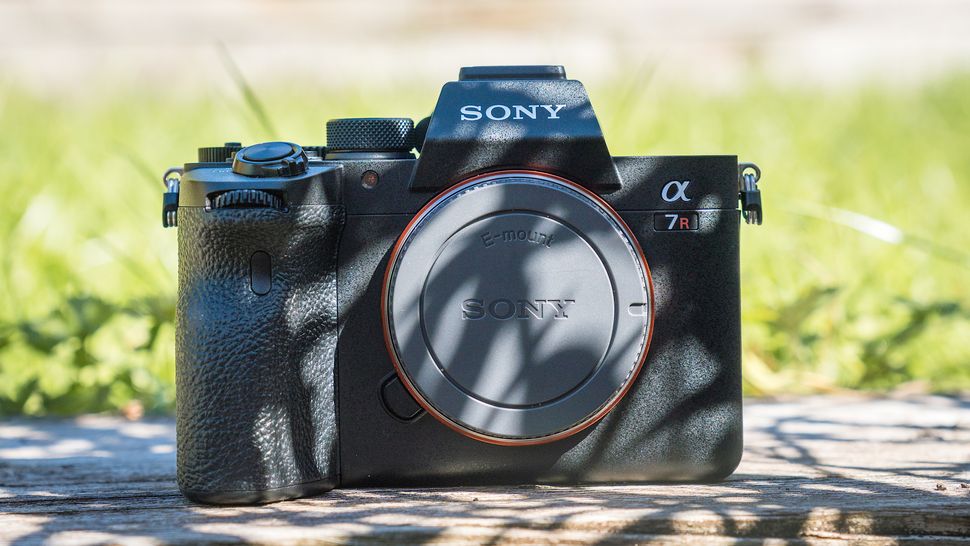 If you want to capture unmatched detail, take note of this record-breaking Sony mirrorless camera. The image sensor in the Sony A7R IV (opens in new tab) is capable of capturing huge 61MP stills images, which, at the time of writing is the highest resolution stills in a full-frame camera. Although strangely, this doesn't translate to video since it can only take 4K UHD footage at a maximum resolution of 30 frames per second, but most shooters still find that to be sufficient.
We tested the capabilities of this camera in our hands-on Sony A7R IV review, and we were very impressed with the autofocus which performed faultlessly, including the eye detection. Even when we tested this feature with a black cat as our subject, when many cameras wouldn't even detect that there was a face in the image, it tracked its eyes flawlessly – impressive.
The A7R IV also performs very well in low light, making it a great option for astrophotography, but be mindful that the ISO range tops out at about 32000. That said, the A7R IV will provide a larger and more detailed view of the galaxies than anything else.
---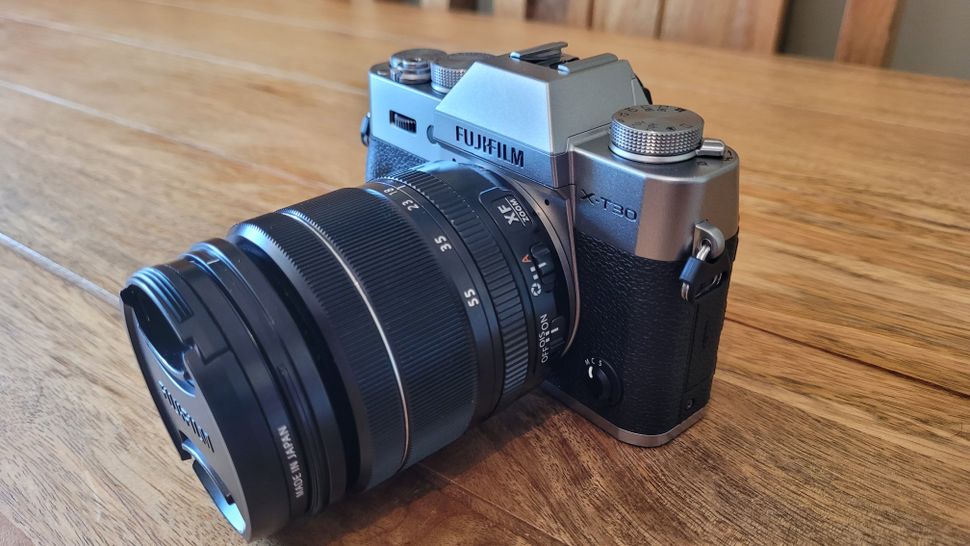 In our review of the Fujifilm X-T30 II, we found that with its 20FPS electronic shutter, this stylish little camera proved to be a great choice for capturing quick action, taking pictures while traveling, and taking photos of landscapes with amazing color richness and detail. By using the AUTO mode, you can get excellent results straight out of the box because of intelligent shooting, and it is reasonably priced when compared to other models of comparable quality.
The file transfer between the XT-30 II (opens in new tab) and a smartphone or tablet couldn't be more straightforward. It takes two clicks on the Fujifilm Camera Remote App, making it ideal if you want to share your photos quickly. You can use your phone to adjust the exposure settings and shutter of the camera, which might be useful if you want to get a candid shot of birds or other animals without disturbing them, or for making sure everyone is in shot in a family photo without having to run back and forth.
Although the battery life is only rated for 380 shots, the batteries are small and light, so it is not difficult to add a few spares to your kit bag for a full day of shooting.
---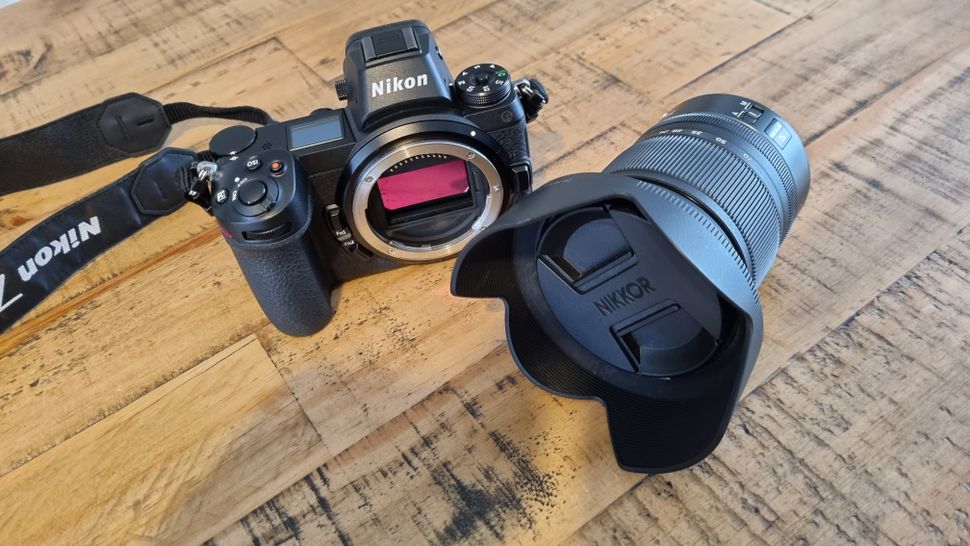 The Z6 (opens in new tab) is one of two of Nikon's earliest attempts at mirrorless cameras and boy did they get it right — it is an extremely capable camera. It's the lower resolution version of its bigger-bodied, and more expensive, sibling (the Nikon Z7 (opens in new tab)) yet still benefits from low image noise, particularly when shooting at high ISO sensitivity levels. That's why we included it in our best cameras for astrophotography guide after reviewing the Nikon Z6, and it also features in our best cameras guide.
Although being cropped, the 4K UHD 30p footage was remarkable when it was released in 2018 and is still impressive now. The autofocus is fast, it provides excellent detail, and the refresh rate is fast.
The Z6 is the ideal mirrorless camera if you're a serious astrophotographer, landscape, or even portrait photographer. Image stabilization, ISO capabilities, and overall handling feel more than make up for what it lacks in sensor size and burst shooting.
---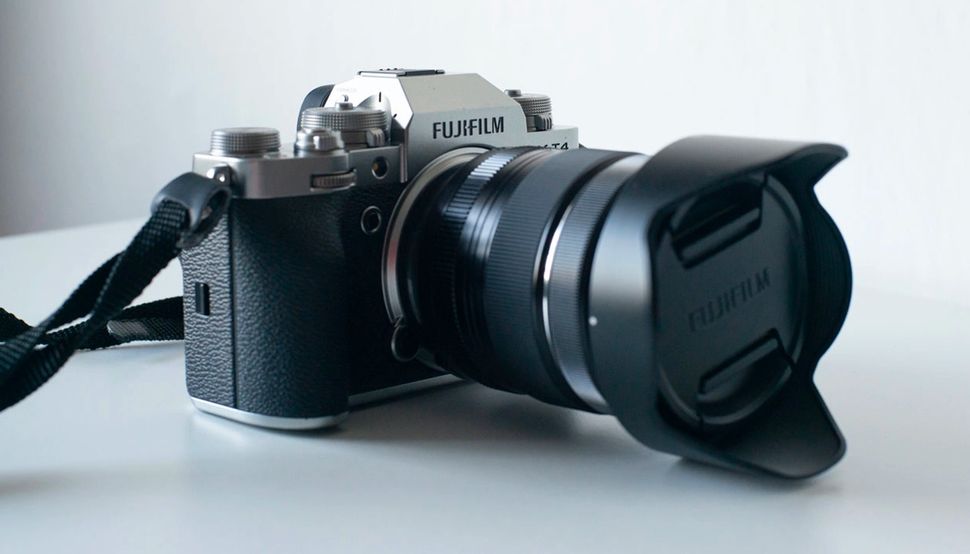 Although being an APS-C camera, the X-T4 (opens in new tab) packs a powerful punch with specs including uncropped 4K video at 30fps, 26.1MP stills shooting, and a beautifully detailed electronic viewfinder for easy composition. This camera is ideal for those who want a ton of capabilities in a compact design without having to shell out a ton of cash, plus it's lightweight and very affordable considering the specs.
The impressive -7EV autofocus range means this camera is top quality when autofocusing in the dark. In our Fujifilm X-T4 review, we were impressed with the insanely high ISO capabilities and thus the camera's low-light performance, making it an excellent choice for astrophotography. However, as with all camera AF range specs, the performance does depend on the lens attached (in this case the XF50mm f/1.0).
---
Because of their infamously high cost, full-frame cameras are frequently seen as the domain of advanced and professional photographers. This is why beginners and those still learning the ropes of photography tend to opt for APS-C crop sensors. The Nikon Z5 (opens in new tab), on the other hand, is probably the most accessible and budget-friendly full-frame mirrorless camera on the market due to its affordability.
During our Nikon Z5 review, we thought that it's a highly capable camera for anyone who wants to switch to a full-frame or mirrorless system but doesn't want to spend a fortune, apart from those who will be mainly shooting action, wildlife or sports.
Though it is a great camera, the Z5's features aren't class-leading. Cropped 4K video is a little dated now for full-frame cameras. The viewfinder matches the resolution of the Z7 II (opens in new tab) but is still outperformed by many competitors. The maximum resolution of the stills is 24.3MP, but this isn't a deal-breaker for astrophotography and low-light photography because full-frame sensors with lower resolutions typically produce less unwanted image noise.
---
How we test the best mirrorless cameras
To guarantee you're getting honest, up-to-date recommendations on the best cameras to buy here at Space.com, we make sure to review every camera thoroughly to test each product fully. Each camera is reviewed based on many aspects, from its construction and design, to how well it functions as an optical instrument and its performance in the field.
Each camera is carefully tested by our expert staff or knowledgeable freelance contributors who know their subject areas in depth. This ensures fair reviewing is backed by personal, hands-on experience with each camera and is judged based on its price point, class and destined use. For example, comparing a 60MP full-frame mirrorless camera to a sleek little crop-sensor DSLR wouldn't be appropriate, though each camera might be the best product in its class.
We look at how easy each camera is to operate, whether it contains the latest up-to-date imaging technology, whether the cameras can shoot high-quality stills photos and high-resolution video, and also suggest if a particular camera would benefit from any additional kit to give you the best viewing experience possible.
With complete editorial independence, Space.com are here to ensure you get the best buying advice on cameras, whether you should purchase an instrument or not, making our buying guides and reviews reliable and transparent.
Best mirrorless cameras: What to look for
Despite our top 13 models of mirrorless cameras highlighting a choice of options to suit different needs, there are still a few key aspects to consider before deciding which camera to go for. Decide whether stills photography will be the primary use or if movie-making is more critical as some models favor one discipline over the other. If the answer is that you will use both equally, look to get a model that produces high-resolution stills and movie footage, preferably uncropped video too for maximum flexibility.
A hugely important consideration when buying a mirrorless system is how many compatible lenses are available so you're not restricted when you further your photography and want versatility in your kit bag. A good range of wide-angles, zooms, primes, telephotos, macros, and other specialist lenses maximize the potential and keep the interest of those who like to experiment in multiple disciplines. For example, users who like to shoot wildlife, landscapes, astrophotography, sports, portraits, and macro subjects might want to consider a mirrorless camera with a broader selection of lenses available to complement it.
The most decisive factor in buying the best mirrorless cameras for most people is undoubtedly price. Looking at an older model, you will typically get a lower price but miss out on newer technology, like improved image stabilization and more detailed viewfinders. However, newer models aimed at professionals will have features that outshine ones for beginner and intermediate photographers - but will also cost much more. It is important to weigh up your budget and what features you will need for your style of photography and the subjects you will be shooting in the long run.