It's always good to be on the look out for the best binoculars deals out there and we've spotted the best the market has to offer and highlighted them below.
Fortunately, binoculars deals are in abundance at the moment and if you search hard enough, you'll even find some of the best binoculars for a discount. We only highlight deals from reputable retailers, so you can trust the deals you see and we keep this page updated year-round so when new deals are available, you'll find them here in our round-up.
If there's a certain manufacturer you trust or you don't quite find what you're looking for in this guide, be sure to check out our brand-specific round-ups for Bushnell binoculars deals, Nikon binoculars deals, Leica binoculars deals, Zeiss binoculars deals and Vortex binoculars deals.
Purchasing a new pair of binoculars can be a pretty big deal (pun intended) so we've included some buying advice, just in case you need it. Generally, we recommend Bak-4 Porro prims design and multi-coated optics and/or 8x or 10x magnification as it means you can view the stars comfortably without your model being too large or having too much power at your disposal. Binoculars don't usually have the same power as best telescopes, but they can offer stunning night sky views at a lesser price point. So, for the best binoculars deals on the market today, read on below.
Today's best binoculars deals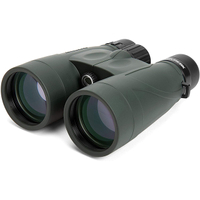 Celestron Nature DX 12x56 Binoculars Was $269.95 Now $219.95 on Amazon.
Save $50 on what we rate as the best binoculars on the market for affordable stargazing. They offer a wide aperture and powerful magnification and you can read more in our review of these binoculars.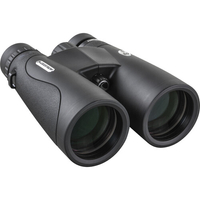 Celestron Nature 12x50 DX ED Binoculars Was $338.95 Now $229.95 on Adorama.
Save $109 on a pair of binoculars we rate as the best for daytime use. It features some high-end glass and you can check out our review for it but, the before price here seems to have been spiked a little to make it seem like you're saving more than you actually are. The price to pay is still good though.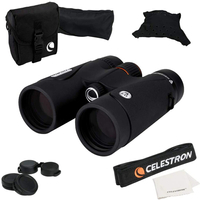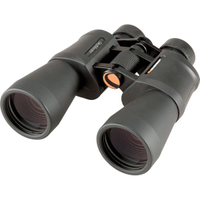 Celestron SkyMaster 8x56 Now $218.49 on B&H Photo Video.
You get a free harness strap worth $24 with this purchase. Not to mention you also get some fantastic binoculars, in fact, we think they are the best for low light conditions in our round-up of the best binoculars.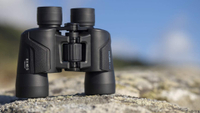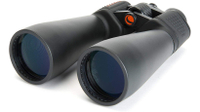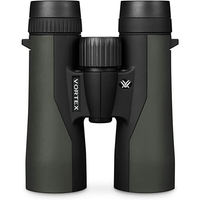 Vortex Crossfire HD 10x50 Binoculars Was $219.99 Now $169 on Amazon.
Save 23% and get the best mid-range binoculars on the market, in our opinion. It features a 50mm aperture, 10x magnification, roof prisms and fully multi-coated lenses so you get crisp, clear and bright views of your targets. It also features a rubber armor exterior for durability and comfort. Read more in our Vortex Crossfire HD 10x50 review.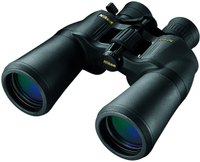 Nikon Aculon A211 10x50 Zoom: was $139.95 now $116.95 at Amazon.
Save 16% and grab a great price on this excellent pair of zoom binoculars at Amazon. Large 50mm lenses allow in plenty of light, so you'll be able to pick out fainter stars, while the zoom means you can get even closer to night sky targets. In our review, we found these to be the best for entry-level astronomers.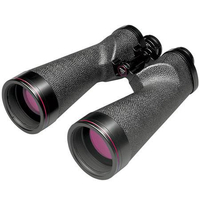 Nikon 18x70 Astroluxe-XL: was $2,250.95 now $1796.95 at Adorama
Ideal for more experienced stargazers, these hefty Astroluxe-XL binoculars have had over $450 knocked off their price on Adorama. You'll be able to spot stars, moons and planets with excellent clarity through these.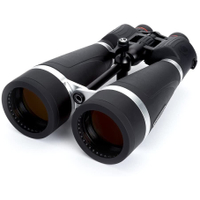 Celestron 20x80 SkyMaster Pro | was $319.95 now $249.95 on Amazon.
Save $70 on these specialist binoculars, or you can get them at Adorama (the saving is greater but the price you pay is more) which are specifically designed for stargazing. The 80mm apertures allow in plenty of light, which should mean that you'll get views of distant stars and planets. They're a little heavy so a tripod is recommended.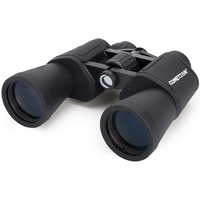 Celestron Cometron 7x50: was $37.95 now $33.99 at Amazon
These compact binoculars from Celestron have generous 50mm apertures that should let in plenty of light - and the low magnification means you'll get wide angle views, so you can take in more of the night sky. These are now 10% off and we rate them as the best family-option out there in our review.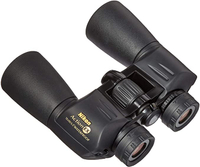 Nikon Action 12x50 EX binoculars: was $199.95 now $179 on Amazon.
These excellent stargazing binoculars come with generously sized objective lenses and BaK4 high index prisms, these optics work well in low-light conditions, so they're great for star spotting. Save 10%. In our review, we found these to be the best for reliability.
Note: Stock is low, so you'll have to act quickly to get this deal.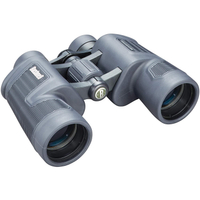 Bushnell H20 10x42 | was $130.95 now: $84.99 on Amazon.
Save 35% on these binoculars. These compact, waterproof binoculars are ideal for adventurers who like to have something to hand when they go camping. They boast Bak-4 prisms and multi-coated optics.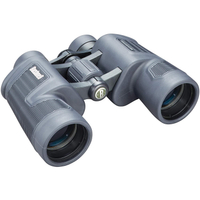 Bushnell H20 8x42 |was $137.95 now $79.99 on Amazon.
Fog proof features make this lightweight pair of binos ideal for colder nights. The model boasts multi-coated optics and BaK 4 Prisms, too, so it's great quality for this price point. These binoculars are also 43% off.
6x, 7x and lower magnifications
Generally speaking, this section of binoculars is aimed at kids, because of the low magnification, but that's not to dismiss them. There are plenty of options to keep budding stargazers and bird watchers happy that wont tire out little arms with heavy optics. We recommend looking for a minimum of 30mm when it comes to the objective lens but anything above that should still let plenty of light in for clear night sky views.
There are a few pairs we've included in this section: the Celestron Cometron 7x50, which are actually our top pick for kids, alongside the super-rugged National Geographic 6x21 Children's binos and the Vixen SG 2.1x42. This latter pair are designed for wide-field observation and offer an incredible stereoscopic depth. Below, you'll find the best offers on all of these, depending on availability in your area.
8x binoculars
Most people will tell you that 10x50 is the ideal magnification to aperture ratio for stargazing binoculars. While this is generally a good rule to follow, we actually think that some of the best binoculars for stargazing fall into the 8x42 category. These are the Celestron TrailSeeker 8x42 binoculars – top in our list of best binoculars overall – which have a wider field of view than 10x50 models and also boast a crisp, clear view of objects.
Also below - depending on availability - you'll see the Opticron Adventurer T WP 8x42, Nikon Prostaff 3S 8x42 and Celestron Nature DX 8x32. All of these models are ideal for kids who are interested in stargazing and would prefer a slightly higher magnification than those found in the models above.
On a further note, the Nikon Prostaff P3 8x42 features in our guide for the best binoculars as the best for beginners. You can find out why we rate them that highly in our review of them
10x binoculars
This section is for models with 10x magnifications, and you're likely to find most of the top options for astronomy here. The reason for that is they're powerful enough for you to view night sky targets but compact enough to carry around with ease. If you're looking for a cost effective alternative to a top telescope, this is where you'll find it.
If they're available in your local area, you should see the best prices for the following models below: the Canon 10x42L IS WP and Olympus 10x25 WP II (both excellent for budding young astronomers) along with the Opticron Adventurer II WP 10x50, the Vortex 10x50 Crossfire HD, the Nikon 10x50 Aculon A211 and the Celestron UpClose G2 10x50.
12x binoculars
At this size, the binoculars are almost akin to a small portable telescope, as the 12x magnification lets you focus on deep sky objects like the Andromeda Galaxy. You might want to start thinking about using a tripod if you're opting for models in this category, as they're heavier and less compact than their counterparts with lower magnification - so it's much trickier to hold these binoculars steady.
Depending on stock availability, this section is where you'll find the best available prices for the Nikon Action EX 12x50, Celestron Skymaster 12x60 and the Celestron Celestron Nature DX 12x56
15x binoculars
At this size, there's no maybe about it: you're going to need a tripod. You'll also probably have to pay out a little more for the higher magnification - but it's well worth it if you're a serious stargazer, as binoculars of this type will reveal everything from the detailed surface of the moon to the brightest deep sky objects.
There's a couple of our favorites below for you to check out, both of which are worth the purchase and you cant go wrong with them. The excellent and highly recommended Celestron SkyMaster 15x70 and the Meade Instruments 15x70 Astro.
25x binoculars
The final models in our round-up of binoculars deals offer 25x magnification. It's not quite the same as those offered by the best telescopes around, but it's still very impressive. With this magnification, you'll just about be able perceive Jupiter's atmospheric belts in the field of view. Check out our Celestron SkyMaster 25x100 review for a more in-depth look.
We've included just the one model in this category below, the Celestron SkyMaster 25x100. These aren't a beginner's model at all, as expected they're big, they also aren't cheap however the optics you get are top-quality and you get crystal clear views of your night sky targets.