If you're looking for Zeiss binoculars deals then you're in the right place, as sometimes they can be hard to spot. Fear not though, we've rounded up discounts on top models and where deals aren't available, we've displayed our favorite Zeiss binoculars with their lowest available price.
You'll need to consider a few things before picking out which Zeiss binocular deal is right for you. Factors like what you want from your viewing experience, the size f the discount and the budget you're willing to spend. If you're looking to bag a bargain, it could be worth your time to check out the top binoculars deals on the market. It could also be worth your time to check out the best binoculars if quality is your top priority and if you're looking to inspire a budding scientist, our guide to the best binoculars for kids could point you in the right direction.
Zeiss binoculars often offer premium quality but, despite this, they can be a little thin on the ground. This page is updated year-round so when new deals become available, you'll find them below. Zeiss's origins began back in 1846 in Southern Germany, making microscopes and today they're a well-known and widely-trusted name in the optics industry, especially when it comes to binoculars.
Of course, Zeiss aren't the only binoculars manufacturers out there. We do also have brand-specific guides for Bushnell binoculars deals, Vortex binoculars deals and Nikon binoculars deals. However, for the best Zeiss binoculars deals currently on the market, read on below.
Today's best Zeiss Binoculars Deals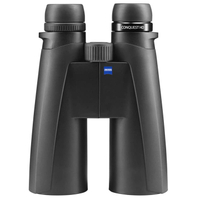 Zeiss Conquest HD binoculars 10x42 | $1077.77 now $999.99 at Adorama
These Conquest HD binoculars are over $77 off right now at Adorama. This is the lowest price we can see on these binoculars and even though Zeiss binoculars can cost a premium, you do get the quality you'd expect at this price point.
Note: You have the option to change the magnification and specs on this model which changes the offer and prices if you grab it on Amazon.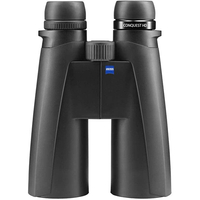 Zeiss Conquest HD 10x42 was $1,111.10 now $965.99 on Amazon.
Save nearly $150 on a premium pair of binoculars, best suited to outdoor use. It features a lightweight, ergonomic design as well as waterproof outer coatings. An objective lens diameter of 42mm and a maximum magnification of 10x means that you can get crisp, clear views of all outdoor sightings from wildlife to sightseeing and stargazing.
Zeiss Victory HT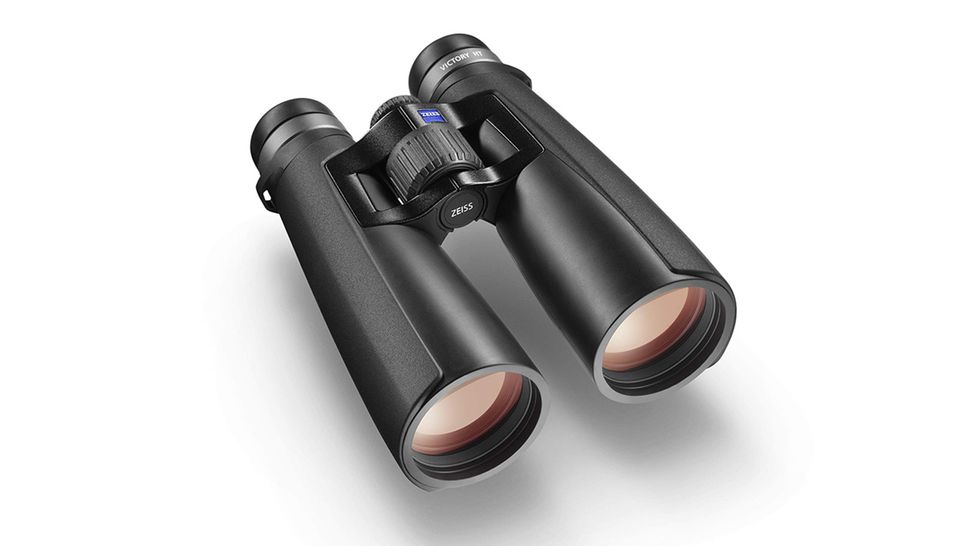 "Made for the twilight hours" goes the marketing line, and with a light-gobbling objective of 54mm, we can imagine they are. As good for spotting crepuscular wildlife as they are at stargazing, the Victory HT binoculars use Schott high transmission glass for up to 95% light transmission. A multi-layer coating and an Abbe-König prism also contribute to image quality and lightness.
This binocular is sturdy as it's built robustly and the ergonomics are high. However, despite the quality of build, all the magnesium in the world cant stop these binoculars edging around the 1kg mark, which makes them quite heavy so a tripod mount - which is sold separately - wouldn't go amiss here.
A 10x54 pair is also available.
Zeiss Victory SF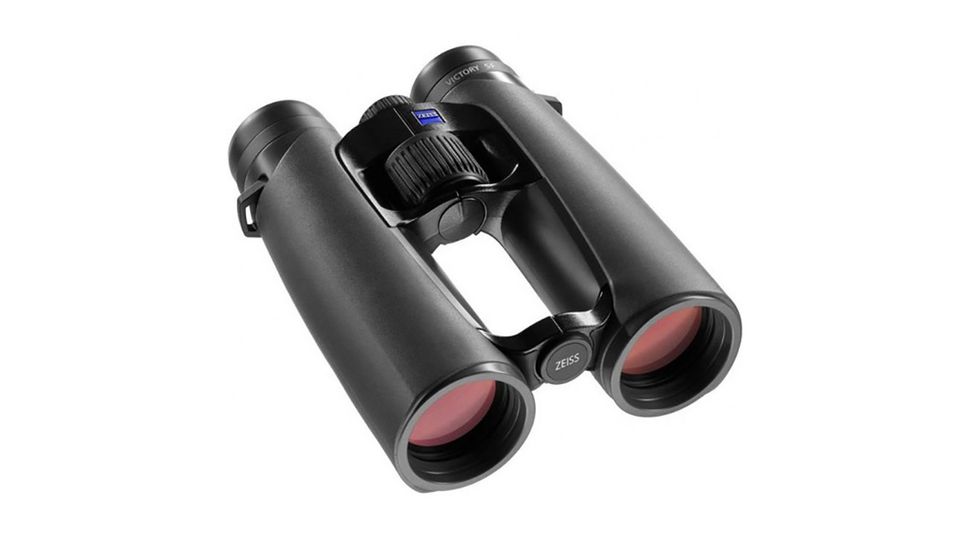 Impressively light, the Victory SF range are more of a general-purpose set of binoculars than dedicated stargazing ones. This doesn't stop them being useful, of course, and the 42mm objectives should do a decent job of gathering all that lovely starlight and funneling it to your eyes.
An ultra-flouride lens system, along with Zeiss' multi-coatings, ensures 92% light transmission, and an innovative glass layout shifts the center of gravity toward the eyepieces, so they rest more easily against your eyes. The Zeiss tripod mount is universal, so it's possible to take the weight of these with a tripod, but their lightweight yet robust construction means they'll be less trouble to hold than other pairs.
Also available in 8x32, 10x32, and 10x42 varieties, the Victory SF binoculars are easy to carry and quick to focus, perfect for a day, and night, in the outdoors.
Zeiss Terra ED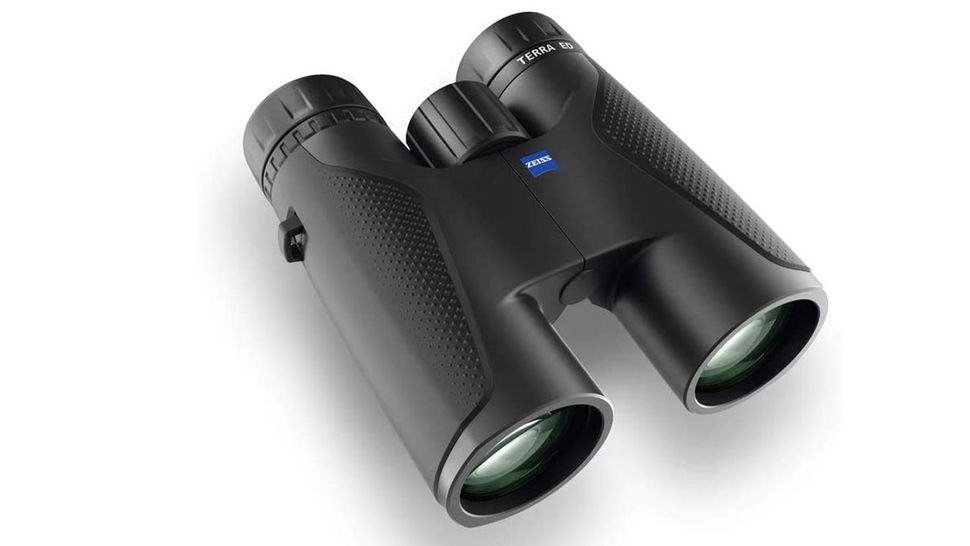 These binoculars are lighter and more compact than other Zeiss models as they're the manufacturer's attempt at pocket binoculars. But don't let the size (or lack of) fool you as you still get the usual quality of build, image and robust construction as you've come to expect.
Inside, you'll find Schott ED glass with multi-coatings, and a choice of gray or green on the outside. The casing is reinforced with fiberglass and waterproof, while hydrophobic coatings on the lenses mean they'll shed water too.
The 8x42 formula is a common general-purpose one, but when your binoculars are this light there should be no problem holding them up to the night sky. A tripod mount is, of course, available. The Terra EDs are also available in 10x42, 8x32, 10x32 and even smaller Pocket 8x25 and 10x25.
Zeiss Conquest HD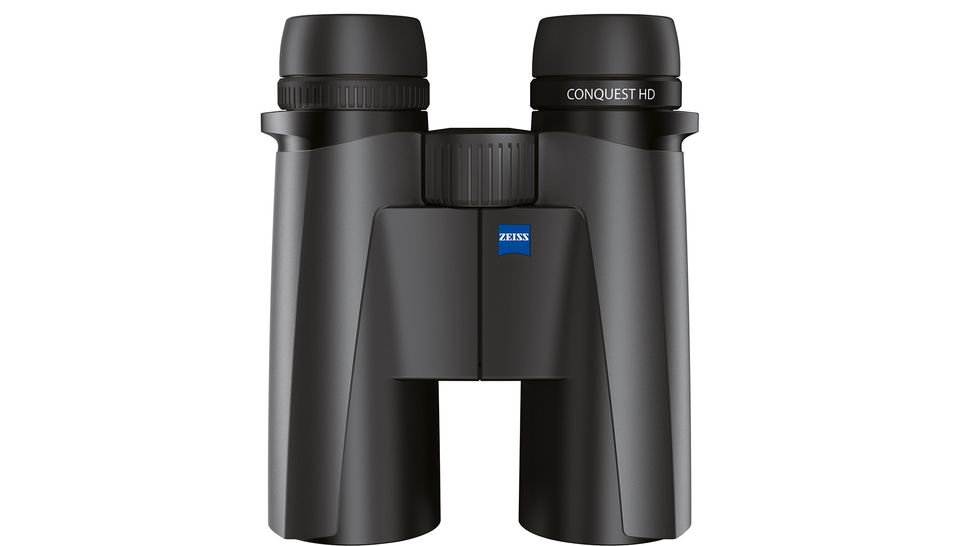 Larger and heavier than many, but with enormous 56mm objectives, a pair of these on a tripod would make for an enviable stargazing setup.
Built around Zeiss' HD lens system, with multicoatings and waterproofing, you get 90% light transmission and extra-close focusing down to four metres (of little interest to astronomers but a selling point for those looking for a multipurpose pair).
The body is aluminum, the color reproduction impressively neutral, and the focusing wheel is close to the eyepieces, for extras simple adjustment. The Zeiss Conquest binoculars are also available as 10x56, 15x56, 8x42, 10x42, 8x32 and 10x32 pairs.