While it might seem cold and forbidding to many Earthlings, outer space can be surprisingly romantic to true space fans, nerds and collectors. Capture the Valentine's Day spirit with these sentimental space-gift suggestions. (Plus, keep reading for some of our space-themed standbys.)
"Star Trek" Dock Ring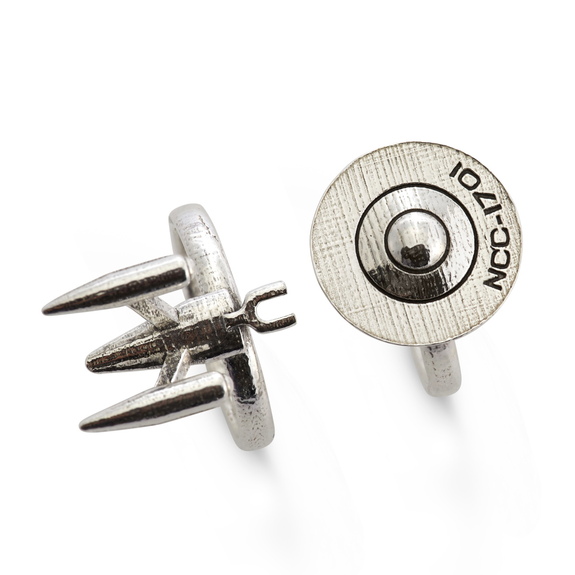 Whether together or apart, this two-part docking ring modeled after the iconic "Star Trek" USS Enterprise will make a statement. This silver standout is a bit pricey, at $144.95, but sure to delight fans of "Star Trek" and of stylish jewelry.
Why we love it: Wear one ring to be subtle, or both to show your full love for "Star Trek"! Or split the two, and have an intriguing set of couple's rings.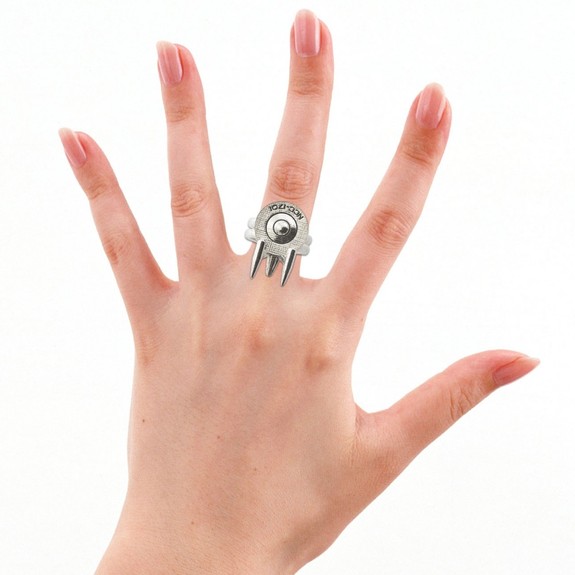 ---
Prime Venus Property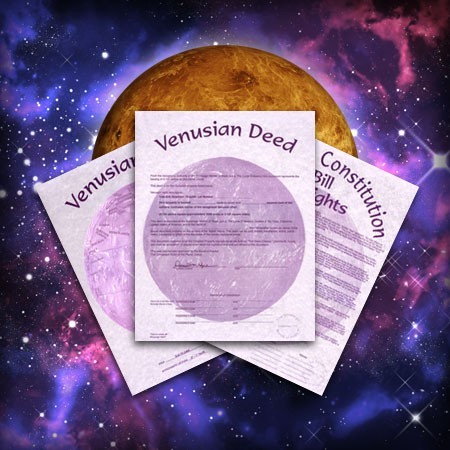 What's more romantic than gorgeous real estate? In this case, from Lunar Embassy, it's 1 acre of land on Venus. The purchase comes with an official deed to the specific property and a detailed map of Venus, all for the astonishingly reasonable price of $21.50. (Land on Mars, Mercury, the moon and Jupiter's moon Io are also available for the same price.) Famous for offering land for sale on the moon, Lunar Embassy claims to have legal basis for selling the solar system properties — but best prepare to defend your claim if NASA asks.
Why we love it: Evidently, 1 acre on Venus is 1/66 the price of a square foot in New York City.
---
New Horizons Cuff Links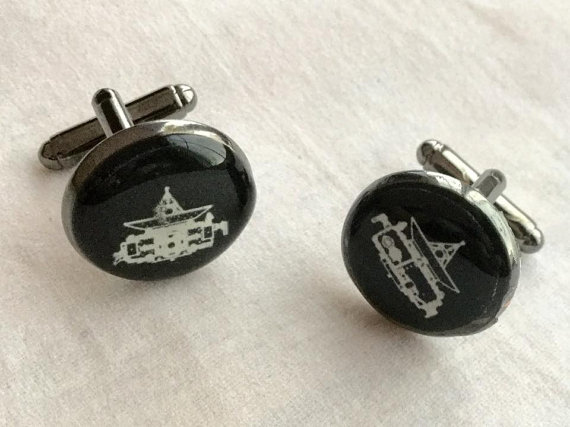 New Horizons raced by Pluto and its moons last July, gathering data along the way. And although the probe quickly flew past the faraway dwarf planet, the spacecraft will continue to transmit the detailed measurements and photographs it took of the brief encounter until late 2016. The spacecraft certainly makes some stylish cuff links, too ($26.00).
Why we love it: The handsome design is based on NASA's original line drawings for the probe, and would definitely be an intriguing conversation starter — whether or not people recognized the sketch.
---
Celestron SkyProdigy 130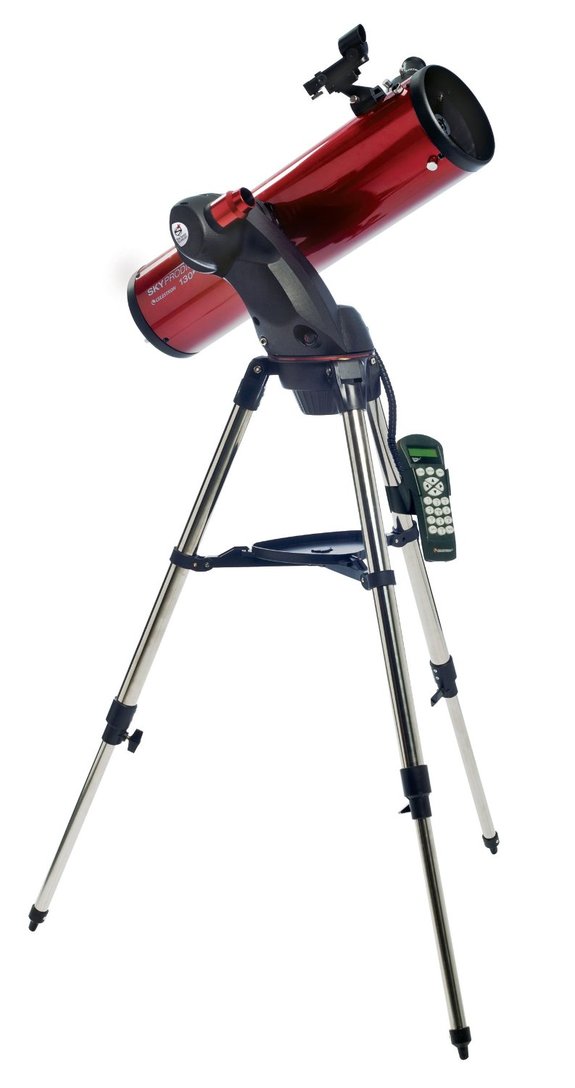 Cozy up to your Valentine as this beginner telescope automatically aligns itself under the night sky, and then peruse the glittering stars and planets together. The Celestron SkyProdigy 130 ($699) was our 2015 pick for "Best Telescope for Hobbyists and Learners," but you can check the full listing (or our beginners telescope list) if you're looking for slightly less commitment.
Why we love it: It orients itself to the stars in just 3 minutes while you relax, and it comes in a classy red. Plus, this is a seriously good telescope.
---
Sphero BB-8 App-Enabled Droid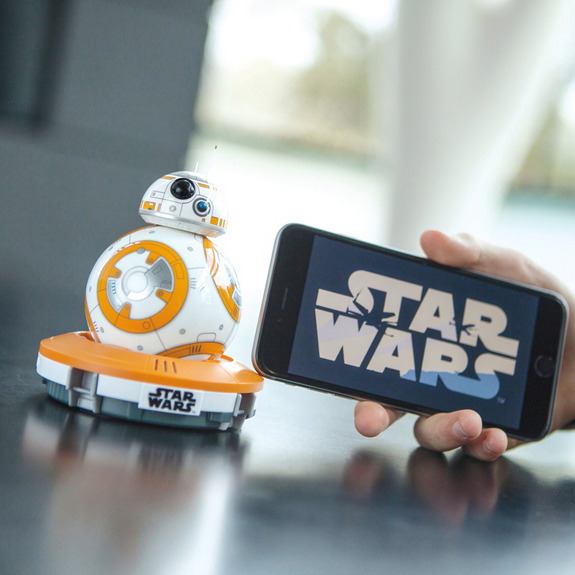 We had to keep this adorable "Star Wars" robot on here — it's a tiny, adorable $149.95 celebration of "Star Wars: The Force Awakens." Buy it and drive it around using a smartphone or tablet, or let it wander autonomously before returning it to its charging dock.
Why we love it: Did you hear us say tiny and adorable? Let it rove its miniscule round body around your floor and into your heart (but I'd avoid the tabletop — it doesn't have environment sensors). Also, the creators promise updates.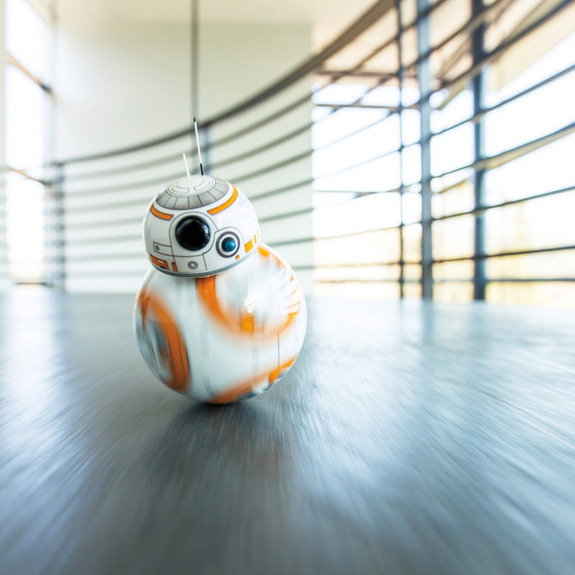 ---
Doctor Who Sonic Screwdriver Pizza Cutter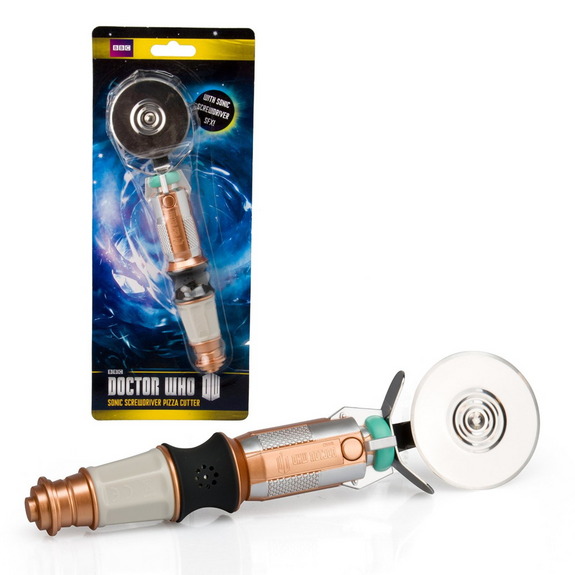 Keep all of space and time at your fingertips — even pizza time — with this "Doctor Who" Sonic Screwdriver Pizza Cutter ($12.00 on Amazon) from Underground Toys. Last year we featured the Star Trek Enterprise D Pizza Cutter, but are mixing it up: as long as your pizza's not deadlocked, this is surely the cutter for you.
Why we love it: "When you roll it, it makes the 'bzzzz' sound!" said Tariq Malik, managing editor of Space.com and new pizza-cutter owner. "It's really funny, and a satisfying 'bzzzz'." Plus, the pizza cutter part ejects from the plastic replica base for easy cleaning, and the price is right at just $12.
---
2016 Year In Space Calendar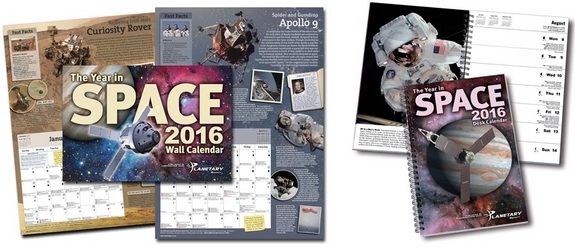 The 2016 Year In Space calendar from Starry Messenger press comes in two versions, both for $13.95: a large-format 16-inch by 22-inch wall calendar and a handy spiral-bound desk calendar for space fans on the go. Discounts are available for bulk purchases, as well as for Space.com fans, so make sure you say you saw it here.
Why we love it: Every Year In Space calendar comes packed with spectacular space photos to enjoy and vital reminders on major spaceflight and astronomy anniversaries, as well as celestial events like planet movements or meteor showers. Map out your skywatching year! Plus, it comes with a foreword by Bill Nye.
---
Asteroids T-Shirt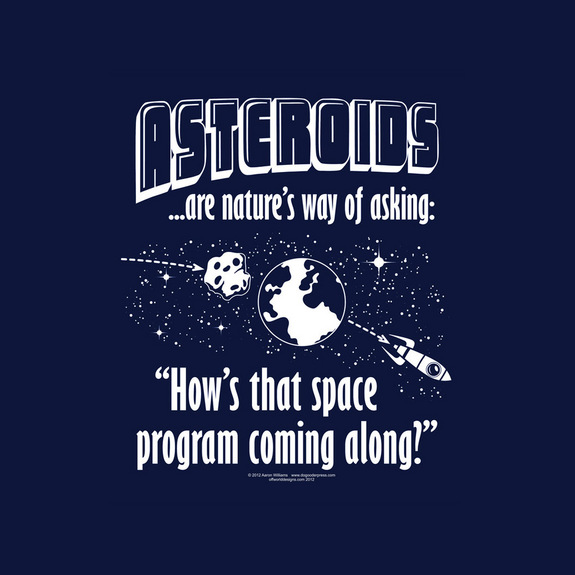 Support your local space program with this tongue-in-cheek reminder of the stakes behind human space travel! The navy-blue cotton t-shirt ($20) is sure to draw a laugh, or at least a nervous chuckle.
Why we love it: Entertaining, cartoonish, understated — everything you DON'T want a global space defense program to be.
---
Lego Star Wars Millennium Falcon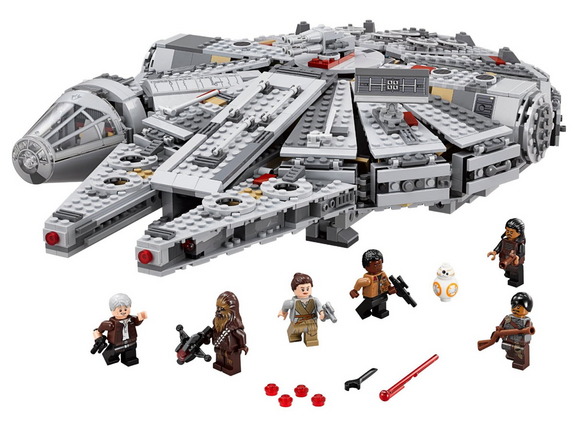 We could have put this latest Lego Millennium Falcon on the Best Kids' Gifts list, but we think there's enough detail and complexity in this "Star Wars: The Force Awakens" build to keep adult Lego fans enthralled as well. (And for $149.99, moms and dads had better be just as excited to get their hands on it as the kids.) If this Millennium Falcon set doesn't do it for you, maybe the awesome Poe's X-Wing Fighter kit is more your speed.
Why we love it: The minifigs! Gray-haired Han Solo with two eminently Han-like expressions, tiny BB-8 and a Chewbacca whose crossbow can fire real Legos! (Fun fact: BB-8 is also in the X-Wing set, but otherwise these minifigs are all unique.)
---
Martian Alpha Watch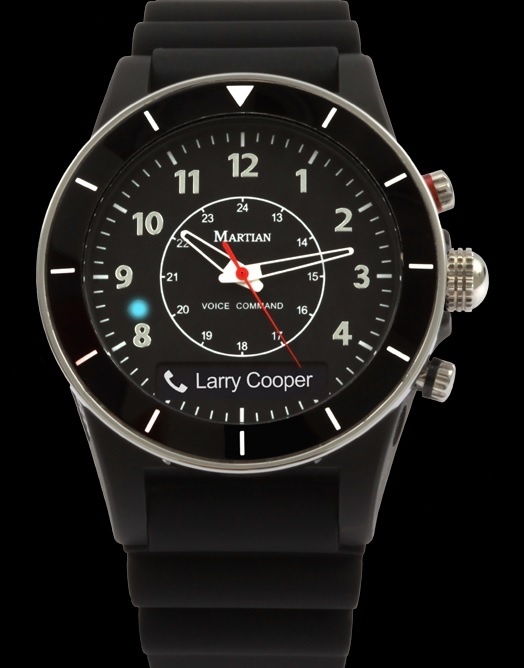 On Mars, with no cell reception, this would be an ordinary analog watch. But here on Earth, a subtle inset screen comes to life on the Martian Alpha watch ($279.99) to display text messages and notifications from your phone, interact via voice and even check the weather (hopefully not too many dust storms). Watch users can also assign customized patterns of vibrations to different kinds of notifications.
Why we love it: For someone who's willing to read texts slowly scrolling across a tiny screen, it offers the best of analog watches and smartwatches at once — with a 5-day rechargable battery on the smartwatch features and ordinary long-lasting watch battery powering the analog one for when you're stranded on another planet.
Visit Martian Watches to learn more about the Martian Alpha watch
---
Marvel's The Avengers: Age Of Ultron (Collector's Edition)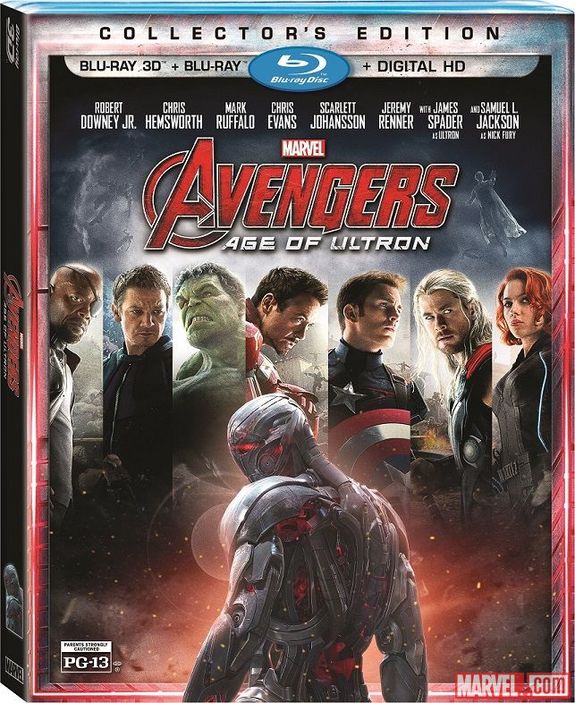 While "Avengers: Age of Ultron" isn't exactly a space movie, it has its share of space moments: a satellite in low-earth orbit acts as the A.I. Jarvis's eye in the sky and hulkbuster-suit-deployer — not to mention the villain threatens an extinction-level event with the asteroid-like impact of a floating city. Grab it on Blu-ray 3D, Blu-ray and Digital HD on Amazon for $24.99.
Why we love it: Marvel movies! Beloved characters Iron Man, Captain America, Thor, the Incredible Hulk, Black Widow and Hawkeye uniting to fight a global threat — again! Witty banter! Besides, you have to stay caught up as Marvel blasts towards its upcoming space-based storylines.
---
Star Wars: The Complete Saga (Episodes I-VI)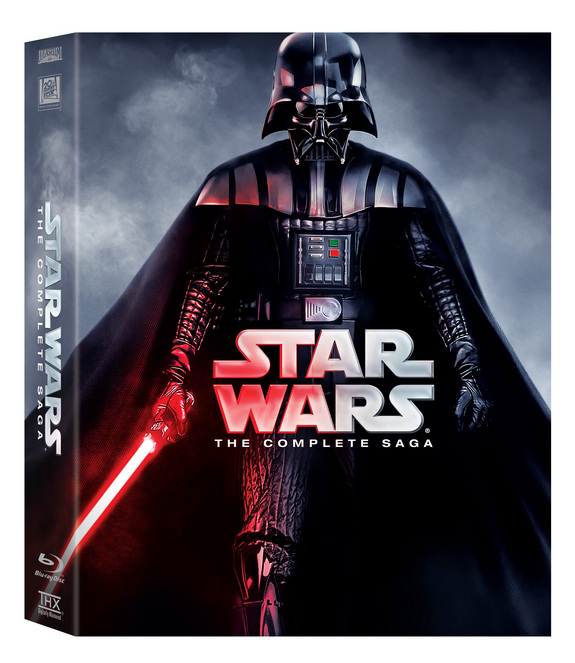 Get ready for "The Force Awakens" in style with this gift set of all six previous "Star Wars" films — but best make sure your gift-ee isn't holding out for rumored unedited versions from Disney. Regardless, whether traveling to "a galaxy far, far away" for the first time or riding a wave of nostalgia, these movies and special features will hit the space epic's high points and look great doing it. ($98.29 on Amazon — or grab the digital version for a discount)
Why we love it: Look around: Statistically, at least one in five people in your vicinity may not have seen any "Star Wars" movies. To fix that, The Force is with you.
---
The Making of Stanley Kubrick's '2001: A Space Odyssey'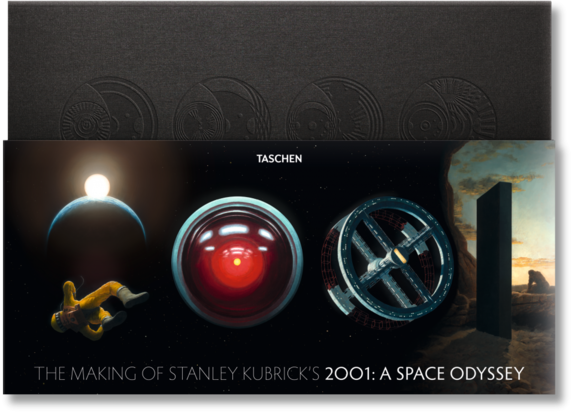 Fans of Stanley Kubrick's classic 1968 film "2001: A Space Odyssey" rejoice: A very unusual new book ($69.99) reveals rare photos and a look into the making of the film. This monolith-shaped display book features concept art and fold-out photos on- and off-set, as well as a detailed account of the movie's creation and reception (plus a meditation on humanity's place in the universe, complete with information on recent scientific work).
Why we love it: Even dedicated "2001" fans won't have seen lots of these photos. Also, people will flock to your strange and interesting coffee table selection.
---
"The Martian" by Andy Weir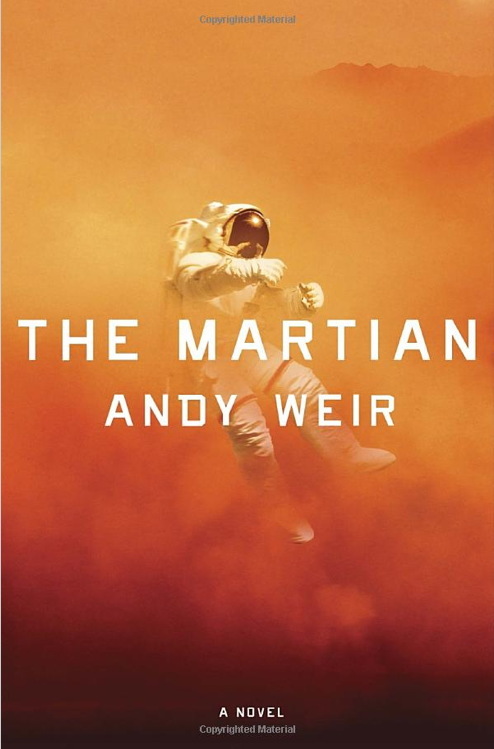 Astronaut Mark Watney is left on Mars after a NASA mission goes awry. The story follows Watney's fight for his life on the Red Planet, and author Andy Weir puts his knowledge of science and engineering to the test crafting his struggle and rescue.
Why we love it: In prose that sometimes reads like a word problem, sometimes like a thriller and sometimes like a humorous blog post, the book captures the drama without losing its comedic touch. Plus, there's an awesome movie now, starring Matt Damon and directed by Ridley Scott.
---
"The Ordinary Spaceman: From Boyhood Dreams to Astronaut" by Clayton C. Anderson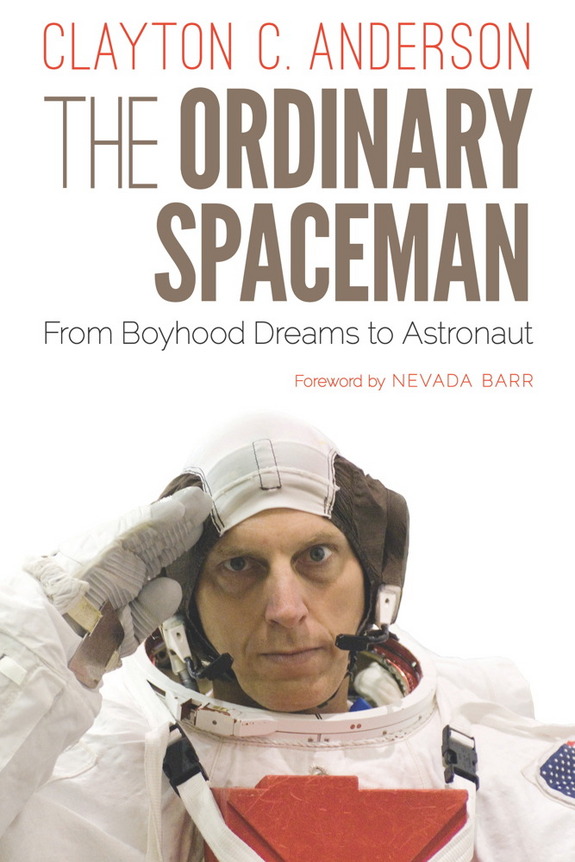 Clayton Anderson applied 15 separate times to the astronaut traning program — and luckily for us, he was eventually accepted! His new memoir, "The Ordinary Spaceman: From Boyhood Dreams to Astronaut" spans his 30-year NASA career and his two flights into space and covers all the highs and lows of becoming (and staying) an astronaut, plus some stories you definitely won't read anywhere else. (Read a Q&A with the author and an excerpt about his first ride in a T-38 supersonic jet plane.)
Why we love it: This book covers the astronaut application and training process in incredible detail, and it doesn't shy away from the struggles he faced in the process.