The Nikon Aculon T02 8x21 boasts an exquisite build quality and, while the optical system isn't the best on the market for skywatching, this binocular is still a decent contender for small views of the planets, moon and star fields.
Pros
+

Excellent, pin-sharp views

+

Lightweight, for long observing sessions

+

Good field of view

+

Robust design

+

Fog-proof
Cons
-

Not suitable for detailed astronomy work

-

Poor eye relief for spectacle wearers

-

Color fringing when observing bright objects
If you're an observer who is always on the go, and you're looking for a piece of kit that fits comfortably in your pocket, then the Nikon Aculon T02 8x21 binoculars are a lightweight option weighing in at a mere 6.9 oz (195 grams). The Nikon Aculon T02 8x21 truly offers the ultimate portable experience, with dimensions that make it similar in size to a smartphone.
What's more, if you're looking for a binocular that's stylishly unique, then the Nikon Aculon T02 8x21 — in our opinion — wins hands down, as this model comes in a selection of colors: Red, blue and white. The Nikon Aculon T02 8x21 comes equipped with a carrying case and eyepiece covers. It's worth noting though, that the case wasn't supplied with the test unit that we received from Nikon.
Optically, and with an aperture of 21mm (0.83-inches), this binocular might not be the first choice for keen observers of the night sky — due to their limited light-gathering prowess — but for those who like to dabble in gazing upon magnified views of the moon and detailed sights of wildlife, then this fogproof piece of kit of suits a variety of budgets.
---
Nikon Aculon T02 8x21 binocular review
Nikon Aculon T02 8x21 binocular: Design
Smooth, robust design
Not-so-great eye relief
Fog-proof, can withstand some water
Popping them out of their box, we admired the smooth, lightweight build: A true delight to hold. A sleek, ergonomic design offers a comfortable grip and, as the rain battered the windows outside, curtailing our observations for the night, we took to sweeping the binoculars around the room. Weighing in at a very light and compact 6.9 oz (195 grams), our arms didn't tire as we peered out of the window at a street light, dazzling with an orange light that came out crisp and clear in the field of view of the Aculon T02 8x21.
The binoculars boast a 110-meter field of view at 1000 meters, and, as we scanned the rooftops of houses in the twilight, we were pleased to see crisp tile edges in the low light. Good eye relief binoculars for spectacle wearers usually sit between 14mm and 16mm, so the Aculon T02 8x21 falls short at 10.3mm. While some spectacle wearers may not have too much trouble, we recommend taking your spectacles off while using this binocular for comfortable views through the 'turn-and-slide' rubber eyecups. Despite this minor niggle, all-in-all, our overall experience was nothing short of pleasant.
As we waited for the sky to clear, we explored the binocular's design. It's not possible to fully fold the Aculon T02 8x21 like similar compact binoculars we've used, yet with dimensions of 8.7 x 10.4 x 3.4 cm, we could slot them into our coat pocket with plenty of room to spare. Additionally, while the lens covers are snug, they could be pulled off easily: ensuring that — when the occasion arrives — you can quickly observe without fumbling to get the covers off.
The Aculon T02 8x21s aren't marketed as being rugged, but we feel that they're robust enough to withstand a great deal of traveling, observations and clumsy use, making them ideal for parents looking to buy their children binoculars that can take a few knocks and bumps.
Nikon Aculon T02 8x21 specifications
Magnification: 8x
Objective lens diameter: 21mm
Angular field of view: 6.3 degrees
Eye relief: 10.3 mm
Weight: 6.9 oz (195g)
The binocular is nitrogen-filled, leaving us wondering how the Aculon T02 8x21 would fare later on during our observations, but, in the meantime — from the dryness of the kitchen — we held the Aculon T02 8x21 out under slight drizzle to see how the build held up under damp conditions. It's important to note that the Aculon T02 8x21 will not be able to survive under massive downpours. Nikon has warned that the binocular is not waterproof in the supplied manual.
Bringing the binoculars back inside and gently wiping away water spray from the casing, objective lenses and eyecups, using a microfibre cloth, we peered through the Aculon T02 8x21 at a well-lit fish tank to illuminate the optics. It's worth noting here that, as we fiddled with the focuser, its operation was smooth.
The casing had withstood our test and no water had leaked into the housing, leaving us satisfied that the binocular can endure a touch of moisture.
Nikon Aculon T02 8x21 binocular: Performance
Small, but great view of the moon's surface
Milky way and star fields are a particular highlight
Pinsharp views thanks to multicoated optics
The long summer months and intermittent rain meant that we had to not only wait for the sun to set well into the evening but also wait for several nights for the wall-to-wall cloud to clear after our first introduction to the Aculon T02 8x21. Given the small objective lens, and therefore suspected to not be able to handle low-light conditions, our expectations were low for astronomical viewing through the optical system.
The night arrived in July, and as we stepped out under the Summer Triangle in the east, which is comprised of the stars Vega, Deneb and Altair in Lyra (the Harp), Cygnus (the Swan) and Aquila (the Eagle), respectively, we were excited to see what the Aculon T02 8x21's optical system would pick up. With our experience of binoculars with small objective lenses and magnification, we knew to stick to brighter, easier-access solar system and deep-sky targets with magnitudes of at least +4.0.
The most obvious choice during our observations was the first quarter moon, which was at a reasonable altitude above the treeline at an illumination of about 47%. Bringing our natural satellite into our sights, with a pin-sharp view remaining steadfast thanks to an impressively accurate focuser, we were delighted with the level of lunar detail that met our eyes: While the moon appeared small, we could still appreciate lunar mare Oceanus Procellarum, before sweeping our pupils along the terminator to the crater Kepler.
The brightness of the moon allowed us to truly study the Aculon T02 8x21's optical system. While views were beautifully pin sharp thanks to the multicoated optics, we did detect a touch of chromatic aberration (also known as color-fringing) along the lunar limb. While noticeable as a purple-blue edging, our views were unspoiled.
We spent some time admiring the moon before sliding the binoculars into the pocket in our pants and heading back inside to make a cup of tea. Stepping back outside about 15 minutes later, with the intention of drinking in star fields through the optics, we were pleased to see that the nitrogen purging had had an effect, with no great fogging disrupting our observing session.
In the height of summer, the Milky Way is a prime target and — laying back in a recliner — we lazily swept its dusty path through the constellations, including Sagittarius (the Archer), Scorpius (the Scorpion) and Cygnus (the Swan). We were treated to sections of the sky that seemed to become even more populated with stars, as the night wore on — a beautiful, high-clarity sight that is sure to entrance the entire family. This was a highlight through the Aculon T02 8x21.
Jupiter and Saturn kept us company into the early hours of the morning, making them ideal targets to observe at magnitudes -2.7 and +0.5 respectively. As expected, views weren't expected to be massively magnified over the unaided eye, but we did enjoy a stunning white disk in Jupiter and a gorgeous unblinking yellow-white Saturn through the optical system.
Nikon Aculon T02 8x21 binocular: Functionality
Smooth operation of focusing wheel
Easy-to-use twistable eyecups
Struggles to gather light to reveal faint objects
As has been made clear throughout our test, the Nikon Aculon T02 8x21 doesn't have a great deal of light-gathering prowess, meaning that it is particularly challenging to observe some of the fainter, deep-sky gems of the night sky of less than +6.0 magnitude, namely nebulas, which teem the summer sky, and galaxies. Despite this expected drawback, however, superb color fidelity is offered with this binocular, provided the skywatcher is mindful of the optical system's limits. It's important to note that the Nikon Aculon T02 8x21 doesn't boast BaK4 prisms that are most commonly found in skywatching binoculars.
The eyecups are twistable and are a delight to use since there is no sticking or exertion required in pulling them out to put to use. Their operation is smooth, and they're just as easy to fold in when packing the binoculars away.
The functionality of the focusing wheel is also pleasing. The grooves in its design, combined with the ability to make minute movements, enable targets to be brought into focus with ease for sharper, clearer views.
Should you buy the Nikon Aculon T02 8x21 binocular?
While the Nikon Aculon T02 8x21 won't break the bank, it's possible to pick up binoculars with higher magnification and larger objectives for a similar price or by investing a few pounds or dollars more. We advise choosing a model that features BaK-4 prisms and a waterproof design.
Nikon hasn't skimped on quality. Despite their reasonable price, the Nikon Aculon T02 8x21 exudes an excellent build and decent optics, allowing for a variety of high performance, high clarity and observing activities — from wildlife watching to very casual stargazing — on the go.
If you're not too invested in observing the night sky, but want somewhat magnified views wherever you go, whether that's of a bright night-sky object, a bird in a tree or a lion on a safari, then we wholeheartedly recommend this binocular — provided you stay out of torrential rain.
If the Nikon Aculon T02 8x21 binocular isn't for you
If the Nikon Aculon T02 8x21 isn't for you, and you're keen on acquiring a pair of lightweight binocular that doesn't compromise on optical prowess, then the Celestron UpClose 10x25 and Bushnell H20 8x25 are excellent choices from our pick of the best compact binoculars. Additionally, the Nikon Aculon T02 8x21 binocular is also a great option as a binocular with a robust, lightweight design, while allowing for excellent magnified views during nature watching and casual skywatching, while on the move.
If you're on the hunt for binoculars that offer unparalleled night sky views, and that are reasonably priced, we recommend the Celestron 7x50 Cometron, which is suitable for observing the stars, planets, moon and bright deep-sky targets with very good contrast and clarity.
Seasoned skywatchers with a bit more budget, who aren't too fussed about the heft of their binocular — and who have a tripod to support their observations for steady views — will enjoy the Celestron SkyMaster 25x100 or Celestron SkyMaster 12x60, which offer high-definition sights and outstanding detail of planets, galaxies and nebulas at a reasonable price.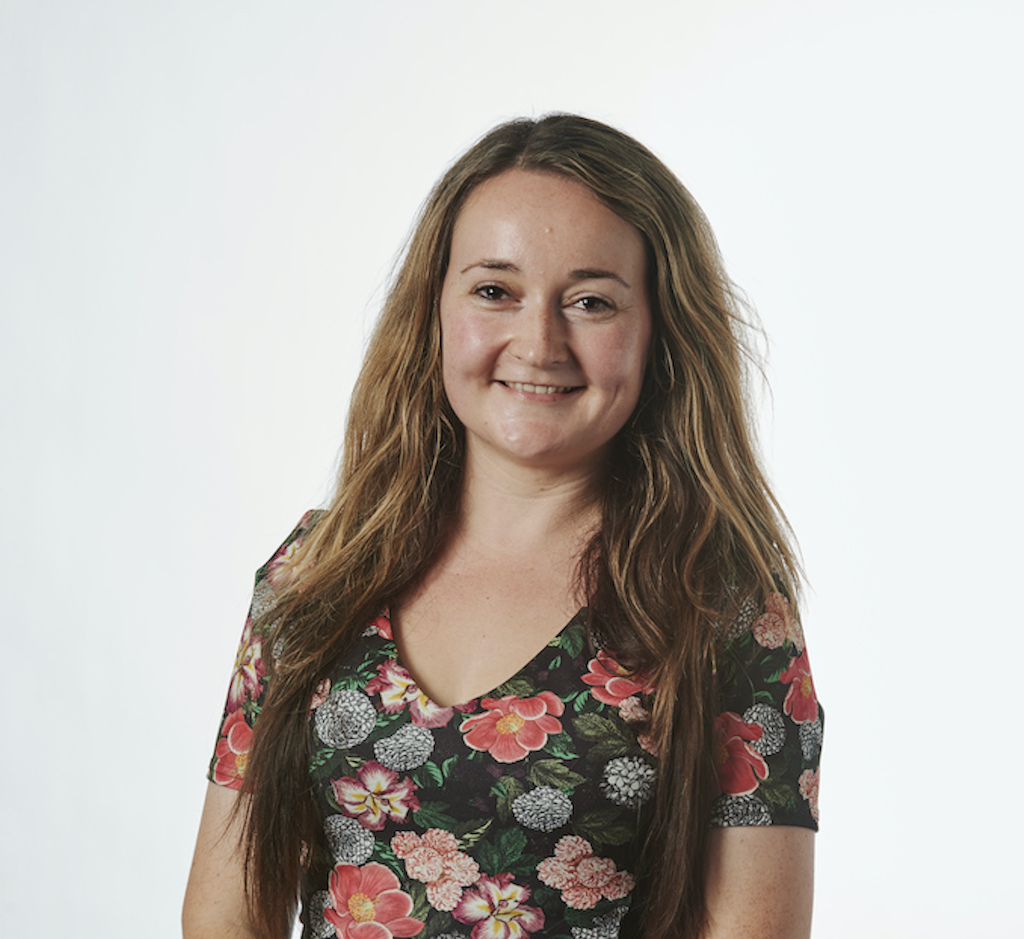 Gemma currently works for the European Space Agency on content, communications and outreach, and was formerly the content director of Space.com, Live Science, science and space magazines How It Works and All About Space, history magazines All About History and History of War as well as Science, Technology, Engineering, Arts and Mathematics (STEAM) kids education brand Future Genius. She is the author of several books including "Quantum Physics in Minutes", "Haynes Owners' Workshop Manual to the Large Hadron Collider" and "Haynes Owners' Workshop Manual to the Milky Way". She holds a degree in physical sciences, a Master's in astrophysics and a PhD in computational astrophysics. She was elected as a fellow of the Royal Astronomical Society in 2011. Previously, she worked for Nature's journal, Scientific Reports, and created scientific industry reports for the Institute of Physics and the British Antarctic Survey. She has covered stories and features for publications such as Physics World, Astronomy Now and Astrobiology Magazine.