Director J.D. Dillard (Sleight) and screenwriter Matt Owens ("The Defenders," "Luke Cage," "Agents of S.H.I.E.L.D.") are developing a "Star Wars" project for Lucasfilm (opens in new tab), according to The Hollywood Reporter.
The Hollywood trade said that it's being developed in such a way that it could be adapted for a film or as a series for Disney Plus.
Dillard directed the 2016 horror film "Sleight," and followed that up in 2019 with "Sweetheart." He recently directed an episode of the upcoming Amazon series "Utopia," and is in pre-production on the Korean war film "Devotion."
Related: Baby Yoda 'Star Wars' toys launch unstoppable campaign of cuteness
Owens served as a writer and story editor on Marvel Television's "The Defenders," "Luke Cage," and "Agents of S.H.I.E.L.D." and was hired as lead writer for Netflix's live-action "One Piece" adaptation.
THR does say specifically that although Owens has a connection to Marvel, this project is unrelated to Marvel Chief Creative Officer Kevin Feige's "Star Wars" film, as well as "The Last Jedi" writer/director Rian Johnson's promised trilogy.
Originally published on Newsarama.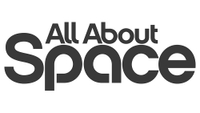 (opens in new tab)