Training for the Dragon
July 31, 2020: NASA astronauts Megan McArthur and Shane Kimbrough can be seen in this image, which McArthur shared to Twitter, at SpaceX, practicing how to fly the company's Crew Dragon vehicle. The pair will make up half of the crew that will fly to the space station with SpaceX's Crew-2 mission, slated for 2021.
To Mars!
July 30, 2020: Today, NASA's Mars 2020 Perseverance rover successfully launched from Florida aboard a United Launch Alliance Atlas V rocket. The mission has been smoothly continuing as it begins a seven-month journey to Mars' Jezero Crater, where it is set to land Feb. 18, 2021.
Training for space
July 29, 2020: ESA astronauts Matthias Maurer and Thomas Pesquet are at NASA's Johnson Space Center in Houston, Texas to train for missions to the International Space Station. Pesquet is set to join the crew for SpaceX's Crew-2 mission which will be the second fully operational, crewed mission with the company's Crew Dragon vehicle. Matthias is training for his first flight to the space station. The details about this mission, however, have yet to be released.
Dazzling stars
July 28, 2020: The star cluster NGC 2203 dazzles here in an image by the NASA/ESA Hubble Space Telescope. The cluster contains a number of interesting features including stars about twice as massive as our sun. In studying this cluster, astronomers hope to better understand the timeline and lives of stars.
Swirling storms
July 27: NASA astronaut Bob Behnken snapped this incredible photo of Hurricane Hanna (now classified as a tropical storm) from the International Space Station this past Friday (July 24.)
"Snapped this photo of the storm in the Gulf of Mexico on Friday as it was starting to have observable structure from @Space_Station. #HurricaneHanna," Behnken wrote on Twitter.
A comet and a space station
July 24, 2020: This striking photo showcases both comet NEOWISE and the International Space Station. This 10-second exposure image shows the space station's movement as a straight, yellow line and the comet as a diffuse, glowing object seemingly falling from the sky. Comet NEOWISE made its closest approach to Earth yesterday (July 23).
Rosalind Franklin gets ready for Mars
July 23, 2020: Today, the European Space Agency, along with a number of partners, will analyze how ready Rosalind Franklin, the ExoMars robotic craft named after the groundbreaking chemist who discovered the double helix structure of DNA, is for a trip to Mars set for 2022.
Earth from above
July 22, 2020: NASA astronaut Doug Hurley snapped this incredible shot of the Sobradinho Reservoir and São Francisco River in Brazil from the International Space Station and posted it to Twitter on July 21. Hurley flew to the space station May 30 aboard SpaceX's Crew Dragon vehicle Endeavour as part of the Demo-2 mission and is set to return to Earth on August 2.
A supernova remnant
July 21, 2020: While it might look like a cosmic, space brain, this is actually an image of G292.0+1.8, a young, oxygen-rich remnant from a supernova that scientists think has a pulsar at its center, surrounded by outflowing material. The image, taken by NASA's Chandra X-ray Observatory
Observations using Chandra have created strong evidence that there is a pulsar in G292.0+1.8. Using observations like this, astronomers can study the connection between pulsars (a magnetized, rotating neutron star that emits electromagnetic radiation) and massive stars.
In this image, you can see a shell of expanding gas 36 light-years across. The gas contains elements including oxygen, neon, magnesium, silicon and sulfur.
A sparkling sea of galaxies
July 20, 2020: A sparkling galaxy shines in this image from the NASA/ESA Hubble Space Telescope. The galaxy, known as PGC 29388, glimmers amidst a sea of more distant galaxies. It is a dwarf elliptical galaxy, named as such because it is "small" (relatively speaking) with "only" about 100 million to a few billion stars.
Comet NEOWISE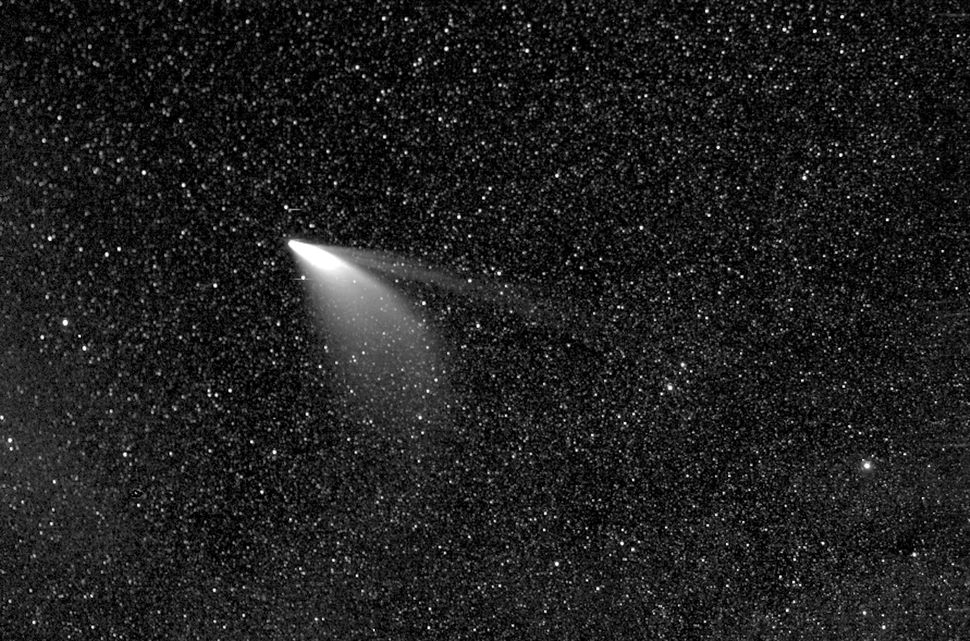 July 17, 2020: This images shows the twin tails of Comet NEOWISE, as they appeared on July 5. The image, created by processing data from the WISPR instrument on NASA's Parker Solar Probe, shows a larger comet tail made up of dust and gas and a thin, upper ion tail. The comet came into view this month and skywatchers in the Northern Hemisphere have enjoyed observing the comet.
Solar campfires
July 16, 2020: The European Space Agency's Solar Orbiter spacecraft swooped by the sun and, with its Extreme Ultraviolet Imager (EUI), took these images of the sun on May 30, 2020. This was the probe's first view of the sun, released today. In these images, you can see the sun's upper atmosphere at a wavelength of 17 nanometers, which is in an extreme part of the ultraviolet region of the electromagnetic spectrum.
Minotaur 4 poised for launch
July 15, 2020: A Minotaur 4 rocket is scheduled to liftoff today from NASA's Wallops Flight Facility on Wallops Island, Virginia. The mission will launch the secret NROL-129 payload made up of four top secret spy satellites into orbit for the U.S. Space Force.
"This will be our first U.S. Space Force mission and the first dedicated NRO mission from Wallops," said the Space Force's Lt. Col. Ryan Rose, chief of Launch Small Launch and Targets Division at the Space and Missile Systems Center, in an Air Force statement. "We look forward to continuing to launch national priority satellites for our NRO partner."
Science in space
July 14, 2020: In this photo, taken last week and posted to Twitter July 13, 2020, NASA astronaut Chris Cassidy works on a piece of equipment aboard the International Space Station. In the image, Cassidy works on the equipment, a deployer known as the Nanoracks CubeSat Deployer, on the Japanese Experiment Module slide table.
A stunning spiral galaxy
July 13, 2020: This image, taken by the NASA/ESA Hubble Space Telescope, shows the spiral galaxy NGC 7513. The galaxy, which is about 60 million light-years away, is located in the Sculptor constellation and moves at an astounding 972 miles (1,564 kilometers) per second away from planet Earth.
Electric blue clouds
July 10, 2020: Electric blue streaks through the upper regions of Earth's atmosphere every summer in the Northern Hemisphere. They usually swirl above the Arctic in the mesosphere (about 50 miles (80 kilometers) above Earth's surface), but sometimes they form lower in the atmosphere and show up in other places across the globe.
This image shows an image of noctilucent (or night-shining) clouds on June 23. The image, made using data from NASA's Aeronomy of Ice in the Mesosphere (AIM) craft, is centered on the North Pole.
The X-ray universe
July 9, 2020: Scientists have created a new, detailed map of the universe, showcasing the cosmos in X-ray radiation. The map uses over a million X-ray sources observed by eROSITA (Extended Roentgen Survey with an Imaging Telescope Array), an instrument on the German-Russian satellite mission Spectrum-Röntgen-Gamma, or Spektr-RG.
A fluffy-looking spiral galaxy
July 8, 2020: This image, taken by the NASA/ESA Hubble Space Telescope, showcases the fluffy (or flocculent), feathery features of the spiral galaxy NGC 2275. The galaxy is located 67 million light-years away in the constellation of Cancer.
Luminous clouds from space
July 7, 2020: Cosmonaut Ivan Vagner, who is currently on board the International Space Station, snapped this stunning new of luminous clouds on Earth from the station. Luminous clouds are the highest cloud formations in Earth's atmosphere and they appear at an altitude of 43-59 miles (70-95 kilometers).
A brilliant molecular cloud
July 6, 2020: In this image, you can see a piece of the Taurus Molecular Cloud, created using data from the European Space Agency's Herschel and Planck space telescopes. The bright streaks in this picture show the emission by interstellar dust grains in different wavelengths. The draping pattern of lines shows the magnetic field orientation.
A Martian landing site
July 2, 2020: This elevation map of Jezero Crater on Mars shows the site in a rainbow of colors, with lighter colors representing higher elevation. This Martian crater is the chosen landing site for NASA's Perseverance rover, previously known as the Mars 2020 rover, which is set to launch to the Red Planet this summer.
Prepping for a spacewalk
July 1, 2020: In this image, Expedition 63 flight engineers NASA astronaut Doug Hurley (middle left) and cosmonaut Ivan Vagner (middle right) helped to prepare NASA astronauts Bob Behnken and Chris Cassidy for a spacewalk on June 26, 2020. Cassidy and Behnken stepped out for a spacewalk in which they replaced aging nickel-hydrogen batteries on the space station with brand new lithium-ion batteries. The pair embarked on another battery swap spacewalk today (July 1.)