Space pictures! See our image of the day
The brilliance of a nighttime launch takes center stage in this spectacular photo from SpaceX of Starlink satellite fleet launch.
Space can be a wondrous place, and we've got the pictures to prove it! Take a look at our favorite pictures from space here, and if you're wondering what happened to today in space history don't miss our On This Day in Space video show here!

A streak into space
Monday, August 28, 2023: The brilliance of a nighttime launch takes center stage in this spectacular photo from SpaceX after the company launched 22 new Starlink internet satellites into orbit from Cape Canaveral Space Force Station in Florida on Aug. 26, 2023. This photo was taken as a long-exposure, showing the Falcon 9 rocket's liftoff at lower left and the light trail of its engine plume as it headed into orbit. With the launch, SpaceX successfully flew its 5,000th Starlink satellite, a milestone as it builds a constellation of at least 14,000 satellites for continues high-speed internet service from space. - Tariq Malik
Chandrayaan-3's beams 1st moon photos
Friday, August 25, 2023: The first images from India's Chandrayaan-3 mission taken after the probe's historic moon touchdown reveal a pockmarked surface near the lunar south pole.
The landing made India only the fourth country in history to successfully put a spacecraft on the surface of the moon, after the United States, the former Soviet Union and China. Chandrayaan-3 is also the first spacecraft in history to touch down near the lunar south pole, an area that is currently attracting the attention of scientists and space agencies from all over the world.
SpaceX Crew Dragon Endurance stands against the crew access arm at Launch Complex 39-A ahead of Crew-7 launch.
Thursday, Aug. 24, 2023: SpaceX's Crew Dragon Endurance stands poised to launch a crew of international astronauts to the space station. The Crew-7 mission will carry NASA's Jasmin Moghbeli, European Space Agency (ESA) astronaut Andreas Mogensen, Roscosmos cosmonaut Konstantin Borisov and JAXA's Satoshi Furukawa, from Japan.
In this sunrise photo, Endurance sits atop its Falcon 9 launch vehicle, as the crew access arm on the tower at Launch Complex 39-A rests on the space capsule's side. Wednesday's sunrise, two days before the scheduled launch, can be seen peaking from behind Endurance, with the ocean shining in the sun's golden light.
Crew-7 is scheduled to launch at 3:50 a.m. EDT (750 GMT), Friday, Aug. 25.
India's Chandrayaan-3 moon mission beams back 1st image of lunar surface
Wednesday, Aug. 23, 2023: India is on the moon.
The nation made history today when its Chandrayaan-3 mission made a successful soft landing near the lunar south pole.
Within hours, the mission's Vikram lander beamed back its first image of the gray surface of the moon.
If all goes according to plan, Vikram will deploy a robotic rover named Pragyan. During their expected 14-day lifespan (one lunar day), the pair will conduct studies of lunar soil and the moon's seismic activity.
Read more: India on the moon! Chandrayaan-3 becomes 1st probe to land near lunar south pole
Crew-7 astronauts conduct a mission dress rehearsal
Tuesday, Aug. 22, 2023: In this NASA photograph, the astronauts of the upcoming SpaceX Crew-7 mission prepare to depart the Neil A. Armstrong Operations and Checkout Building for Launch Complex 39A during a dress rehearsal prior to the mission launch on Friday (Aug. 25).
As its name suggests, Crew-7 will be the seventh operational astronaut mission that SpaceX flies to the International Space Station on behalf of NASA. It will be the SpaceX's 11th overall crewed orbital flight.
From left to right: Roscosmos cosmonaut Konstantin Borisov, ESA (European Space Agency) astronaut Andreas Mogensen, NASA astronaut Jasmin Moghbeli, and Japan Aerospace Exploration Agency (JAXA) astronaut Satoshi Furukawa.
Related: SpaceX, NASA declare Crew-7 astronaut mission 'go' for launch
Comet Swift-Tuttle showers Portugal with Perseid meteors
Monday, Aug. 21, 2023: In photographer Sérgio Conceição's own words...
The image shows the Perseid meteor shower, a prolific meteor shower associated with comet Swift-Tuttle, with the radiant located in the constellation Perseus.
The image, approximately 7 hours old, also shows part of the Milky Way and also the Andromeda galaxy, a spiral galaxy located about 2.54 million light-years away from Earth.
To make the image, it took almost 7 hours to photograph, during the night of Aug. 12 to Aug. 13, 2023.
The image was taken in Alentejo, Portugal, in the castle of Barrancos.
A Canon R6 and a Canon RF 15-35 f2.8 at 15mm were used, with the settings 30"/f2.8/ISO 2000.
Related: Meteor showers 2023: When is the next one?
Cameras aboard the space station captured high storm clouds above Australia's Gulf of Carpentaria
Friday, Aug. 18, 2023: In this photo taken from the International Space Station (ISS), tall storm clouds are seen rising above a mantle of clouds above Australia's Gulf of Carpentaria. The ISS orbits at an average altitude of 250 miles (402 kilometers).
This photo was taken August 10, aboard the ISS, as it crossed the continent-down-under at an altitude of 261 miles (420 kilometers), according to NASA. The space station has been continually occupied since 2000, and has contributed to more than two decades of orbital research and scientific advancement.
Earlier this week, views from the ISS also captured images of the tragic wildfires taking place in Hawaii.
SpaceX launches 22 Starlink satellites from Florida
Thursday, Aug. 17, 2023: SpaceX launched a batch of 22 Starlink internet satellites to orbit last night, amidst a heavy cadence of missions for the launch provider.
A later launch, from SpaceX's facilities in California, was planned for shortly after the Florida liftoff, but was scrubbed. To date, SpaceX has launched over 4,000 satellites into orbit, and is on pace to beat the record for number of launches in a year (it also beat that record last year, and the year before that, too).
While still breathtaking in its own right, this photo of last night's launch is arguably tame compared to other launch photos out there, which is, in part, what makes this image so great for today's photo of the day.
With the commonality of space launches growing, the astounding reality that capturing a rocket launch has become a weekly possibility is a marvel in and of itself.
Private astronaut stares at Earth in awe during Virgin Galactic spaceflight
Wednesday, August 15, 2023: Keisha Schahaff, one of Virgin Galactic's first private astronauts, is pictured here peering back down at the Earth through the window of the company's VSS Unity spaceplane.
Virgin Galactic flew its second commercial mission, Galactic 02, on August 10  — its first with private citizens as ferry. Schahaff won her seat, and a plus-one, through a competition from non-profit organization Space for Humanity. She chose to bring her daughter, 18-year-old Anastatia Mayers, who became the youngest person to fly in space. And, in another first, Schahaff and Mayers were also the first mother-daughter duo to fly to space together.
Lightning flashes brighten the eye of Hurricane Fernanda
Tuesday, August 15, 2023: A weather satellite observes the swirling clouds surrounding the eye of Hurricane Fernanda flashing with lightning.
The video sequence, obtained by the GOES-19 weather satellite from the geostationary orbit some 22,000 miles (36,000 kilometers) above Earth's surface, captures 24 hours in Fernanda's evolution.
Filmed throughout Monday, August 14, the sequence shows Fernanda begin to weaken above the Pacific Ocean.
The hurricane, currently a moderate category 2, peaked as a powerful category 4 on Monday packing sustained winds of over 130 miles per hour (209 km/h).
The hurricane will continue to lose force as it tracks westward across the Pacific. It will begin disintegrating by Thursday before reaching Hawaii. – Tereza Pultarova
NASA's Perseverance rover photographs its helicopter buddy Ingenuity
Monday, August 14, 2023: NASA's Mars-exploring rover Perseverance has photographed its helicopter companion Ingenuity as it rested on the red sands of Jezero Crater.
Perseverance, which landed on the red planet in February 2021, has snapped the picture using its SuperCam Remote Micro-Imager, a camera located at the top of the rover's mast and designed to provide detailed views of the fascinating Martian rocks.
Ingenuity, the first ever aircraft operating on another planet than Earth, has so far conducted 54 exploration flights, spending an overall 95.5 minutes in the thin air of Mars and covering a combined distance of 7.6 miles (12.2 km).
Perseverance snapped this image on Thursday, Aug. 10, its 879th sol, or Martian day, on the planet. -- Tereza Pultarova
Virgin Galactic's 1st space tourists soar!
Friday, August 11, 2023: Virgin Galactic aced through a major milestone on Aug. 10 when the company's VSS Unity space plane launched three space tourists, an astronaut trainer and two pilots on a suborbital spaceflight called Galactic 02. The launch, Virgin Galactic's second commercial spaceflight, marked the first time the company flew paying passengers solely for tourism purposes.
Riding on the flight were mother-daughter team Keisha Schahaff, 46, and her 18-year-old daughter Anastatia Mayers (who became the youngest person ever to fly in space, according to Virgin Galactic - apparently she is slightly younger than the 18-year-old launched by Blue Origin). Schahaff won two tickets in a contest run by Space For Humanity. Rounding out the passenger list was Jon Goodwin, 80, who became the first Olympian in space (he was a canoeist in the 1972 Munich games) and the second person with Parkinson's to fly in space.
The three space tourists flew with Virgin Galactic astronaut trainer Beth Moses, and all four of them posed for this joyous snapshot while floating weightless during their flight. Meanwhile, their pilots C.J. Sturckow, a former NASA astronaut and shuttle commander; and Kelly Latimer, the first woman to pilot a Virgin Galactic spaceship, steered them to space and back. You can read our full story and see photos and video here. -- Tariq Malik
Light of Earendel shines in new photo from James Webb Space Telescope, Eärendil the Mariner not pictured
Thursday, August 10, 2023: Light from the most distant star ever detected has found its way into the lenses of the James Webb Space Telescope. The star, Earendel, was discovered last year by the Hubble Space Telescope, and shares a similar name to a character in the Lord of the Rings novels by J.R.R. Tolkien.
In the Lord of the Rings mythos, Eärendil the Mariner carries a priceless jewel into the heavens to become the brightest star in the sky. In reality, Earendel is much harder to spot.
Astronomers measure the star's age to be less than a billion years older than the Big Bang, which is very, very old. As the universe has expanded, Earendel now lies 28 billion light-years from Earth. Its faint light was only discovered by Hubble using gravitational lensing, which literally bends light around the gravity of supermassive objects, allowing telescopes to peer behind at stellar phenomena that would otherwise be obscured.
Smoke rings from Mount Etna volcano spotted from orbit
Wednesday, August 9, 2023: Imagery from the Copernicus program's Earth-observational Sentinel 2 satellite has revealed smoke rings blown into the air from the Mount Etna volcano, in Sicily.
The phenomenon is unique to Mount Etna and just a few other volcanos. It began again earlier this summer, when daily vortexes started to be seen rising from a vent inside one of the volcano's most active craters. The rings of volcanic gases and smoke are released at high velocities, which allow them to remain airborne for several minutes before dissipating.
Starlink and star trails streak the sky in SpaceX launch photo
Tuesday, August 8, 2023: SpaceX launched a batch of 22 Starlink satellites to orbit Sunday, August 6, from launch complex 40, in Cape Canaveral, Florida. The latest round of Starlink, which are launching on a near-weekly basis, add to the over 4,000 currently in low Earth orbit (LEO). The megaconstellation serves as the infrastructure for SpaceX's satellite internet service.
The photo was captured by stacking multiple exposures of star trails and one of the rocket launch itself. SpaceX tweeted the image alongside other launch photos following Sunday's late-night launch.
The Hubble Space Telescope has captured a stunning view of this globular cluster.
Monday, August 7, 2023: This image of the star cluster NGC 6652 was captured using two different cameras aboard the Hubble Space Telescope. Data from the Advanced Camera for Surveys and Wide Field Camera 3 were combined to filter out carbon, nitrogen and oxygen particles in order to display the whole of the globular cluster.
In our night sky, NGC 6652 resides within the constellation Sagittarius, about 30,000 light-years from Earth. It also sits only 6,500 light-years from the Milky Way's galactic center.
James Webb Space Telescope sees the Ring Nebula in a whole new light.
Friday, August 4, 2023: The Ring Nebula, also known as Messier 57, is shown here in brilliant new detail, thanks to the James Webb Space Telescope. Surrounded by swaths of gaseous cloud permeating outward for light-years, a small White Dwarf hangs in the center of the Ring Nebula - all that's left of the dead star that formed the nebula in its fiery demise.
The Ring Nebula was once a star very much like our own sun, and grants astronomers a glimpse at our solar system's future. In about 5 billion years, the sun will expand large enough to engulf the Earth.
Russian-built RD-181 engines launch their last Antares rocket.
Thursday, August 3, 2023: Our staff was so blown away by this photo, we couldn't stop staring at it long enough to post it as yesterday's Image of the Day, so here it is today! This image shows the business end of Northrop Grumman's NG-19 Antares launch, and a fiery RD-181 rocket engine.
NG-19 is a resupply mission headed to the International Space Station. This was the final launch for the current version of the Antares rocket, which relies on Ukrainian-built first stages and Russian-produced RD-181 rocket engines. Since Russia's invasion of Ukraine, supply lines for the rocket's crucial components were cut off, forcing Northrop Grumman to seek alternative partners for manufacturing their launch vehicle. Last year, the company reached such a deal with Firefly Aerospace, who will supply Antares with a new first stage and engines.
Pictured here, a pair of RD-181 engines (one obscured by smoke) launch their last Antares. Russian characters "РД-181" visible on the side of the bell denote the engine's RD-181 designation.
Satellites reveal Greenland's rapid ice melting
Tuesday, August 1, 2023: Greenland's snow cover has melted in front of the eyes of Earth-observing satellites this summer as unusually warm weather engulfed the Arctic island.
NASA's Landsat 9 Earth observer flew over Greenland in mid-June when most of the island was still covered by a white snowy blanket. Six weeks later, on July 24, the spacecraft witnessed a completely different scenery with up to 50% of Greenland's snow rapidly thawing. According to NASA, Greenland has been losing its snow and ice cover at a faster than average rate this summer due to warm southwesterly winds and an unusually cloud-free sky.
This sequence of images captures the Frederikshåb Glacier in the southwest of Greenland, which flows downward from the Greenland Ice Sheet.
Get the Space.com Newsletter
Breaking space news, the latest updates on rocket launches, skywatching events and more!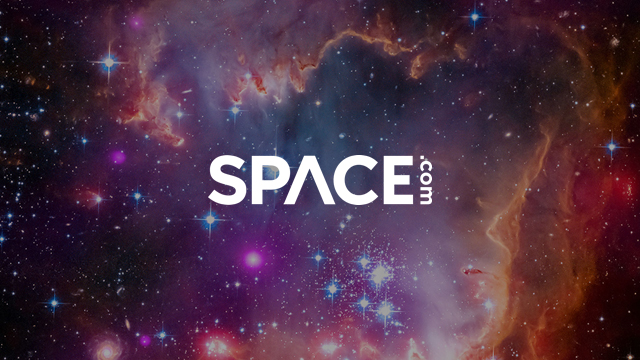 Space.com is the premier source of space exploration, innovation and astronomy news, chronicling (and celebrating) humanity's ongoing expansion across the final frontier. Originally founded in 1999, Space.com is, and always has been, the passion of writers and editors who are space fans and also trained journalists. Our current news team consists of Editor-in-Chief Tariq Malik; Editor Hanneke Weitering, Senior Space Writer Mike Wall; Senior Writer Meghan Bartels; Senior Writer Chelsea Gohd, Senior Writer Tereza Pultarova and Staff Writer Alexander Cox, focusing on e-commerce. Senior Producer Steve Spaleta oversees our space videos, with Diana Whitcroft as our Social Media Editor.