Sun Turns Into Red Giant (Infographic)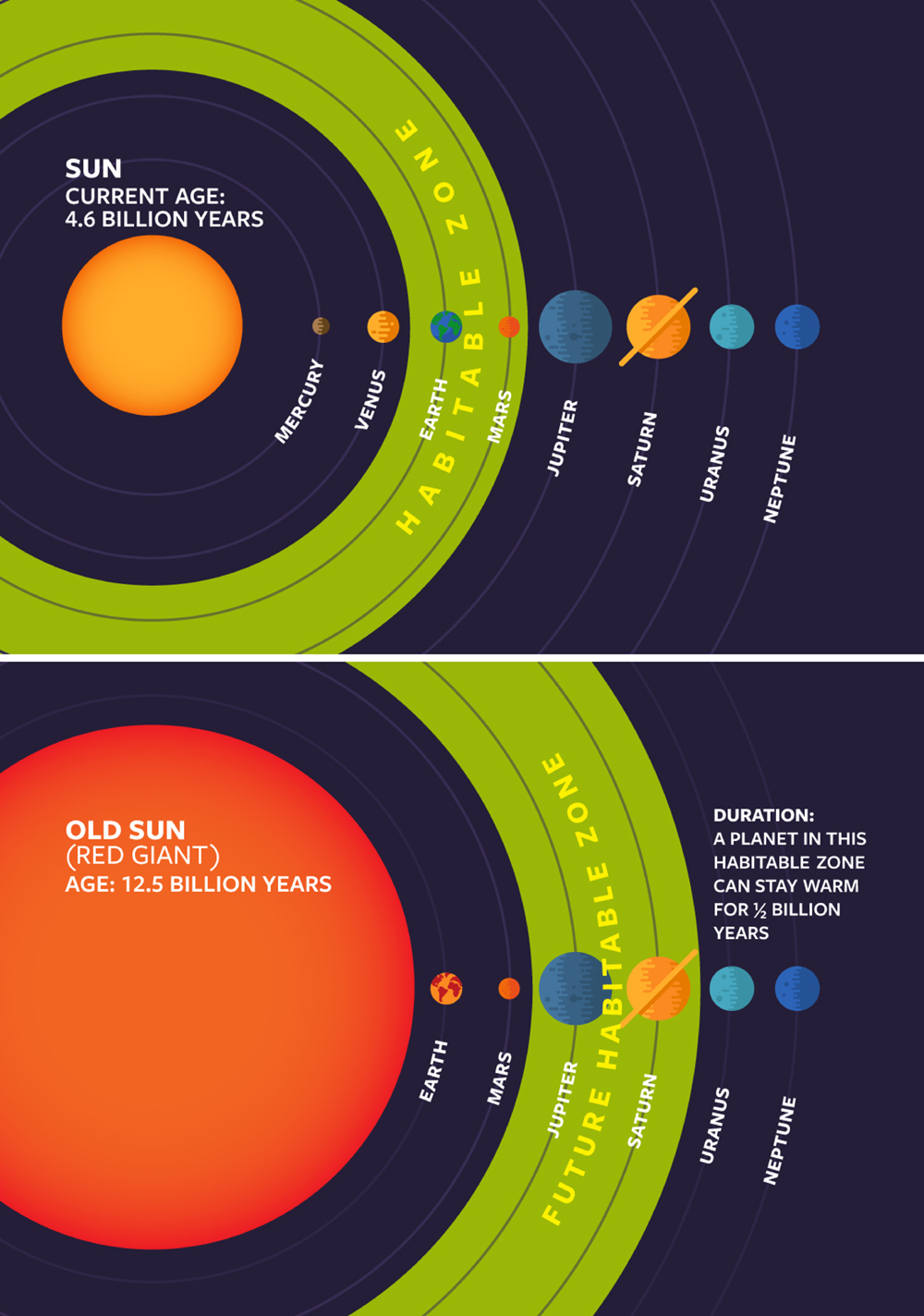 This infographic shows where the solar system's habitable zone will be after the sun expands into a red giant.
Read more
.
NJ Town Celebrates Hometown Astronaut Twins Mark and Scott Kelly (Photos)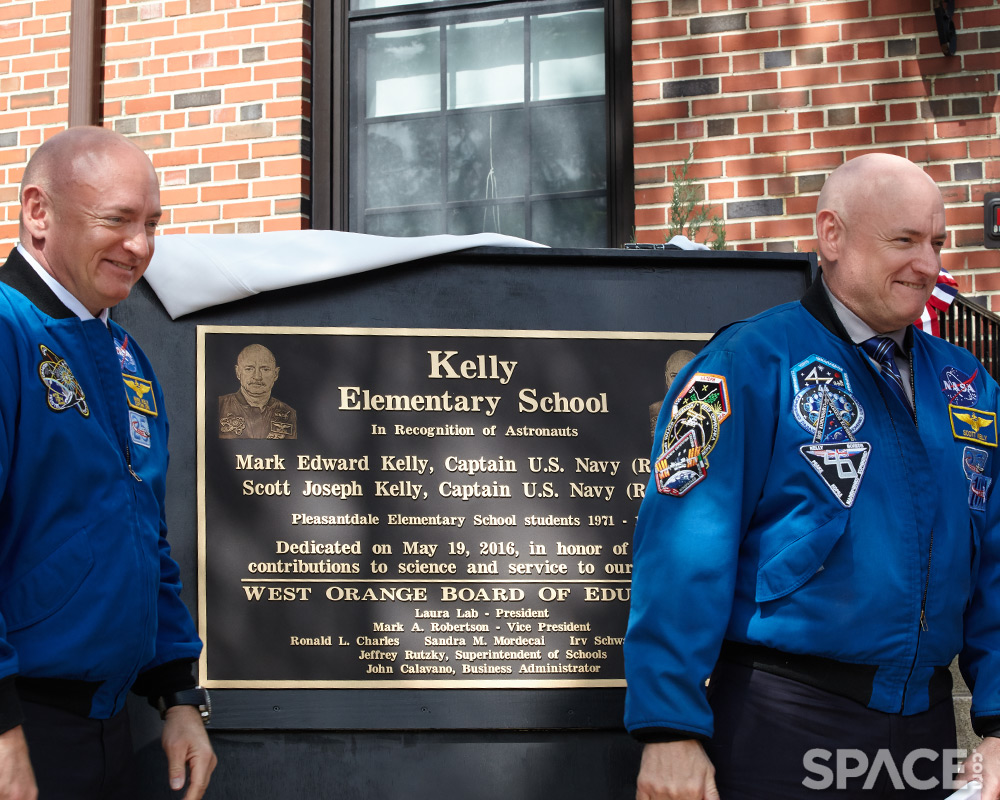 Twin brothers and astronauts Scott and Mark Kelly have their childhood elementary school named after them in their hometown of West Orange, New Jersey.
Read more
.
Fireball! Brilliant Meteor Streaks Over Northeastern US (Video)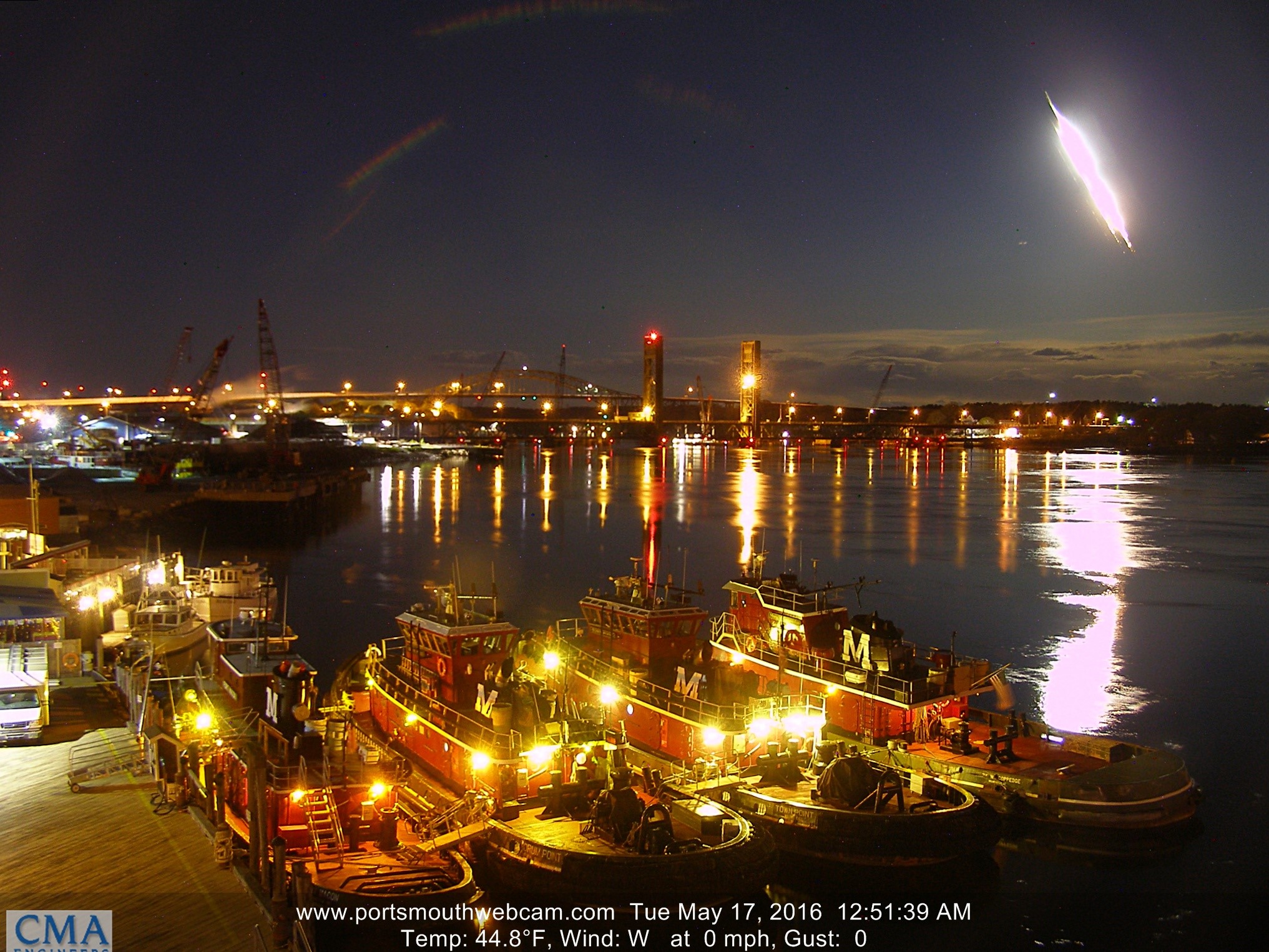 A meteorite burned brightly as it fell through the Earth's atmosphere above the northeast united states.
Read more
.
Jupiter Fireballs: Big Impacts Occur 6 to 7 Times Per Year
Jupiter doesn't get whacked by asteroids and comets quite as often as scientists had thought. Objects big enough to generate a fireball visible from Earth — such as the spectacular one that occurred on March 17 — slam into Jupiter about 6.5 times per year, according to a new study based on the pooled observations of amateur astronomers around the world.
Read more
.
Superbubble! Young Stars Highlight Glowing Gas Cloud (Photo, Video)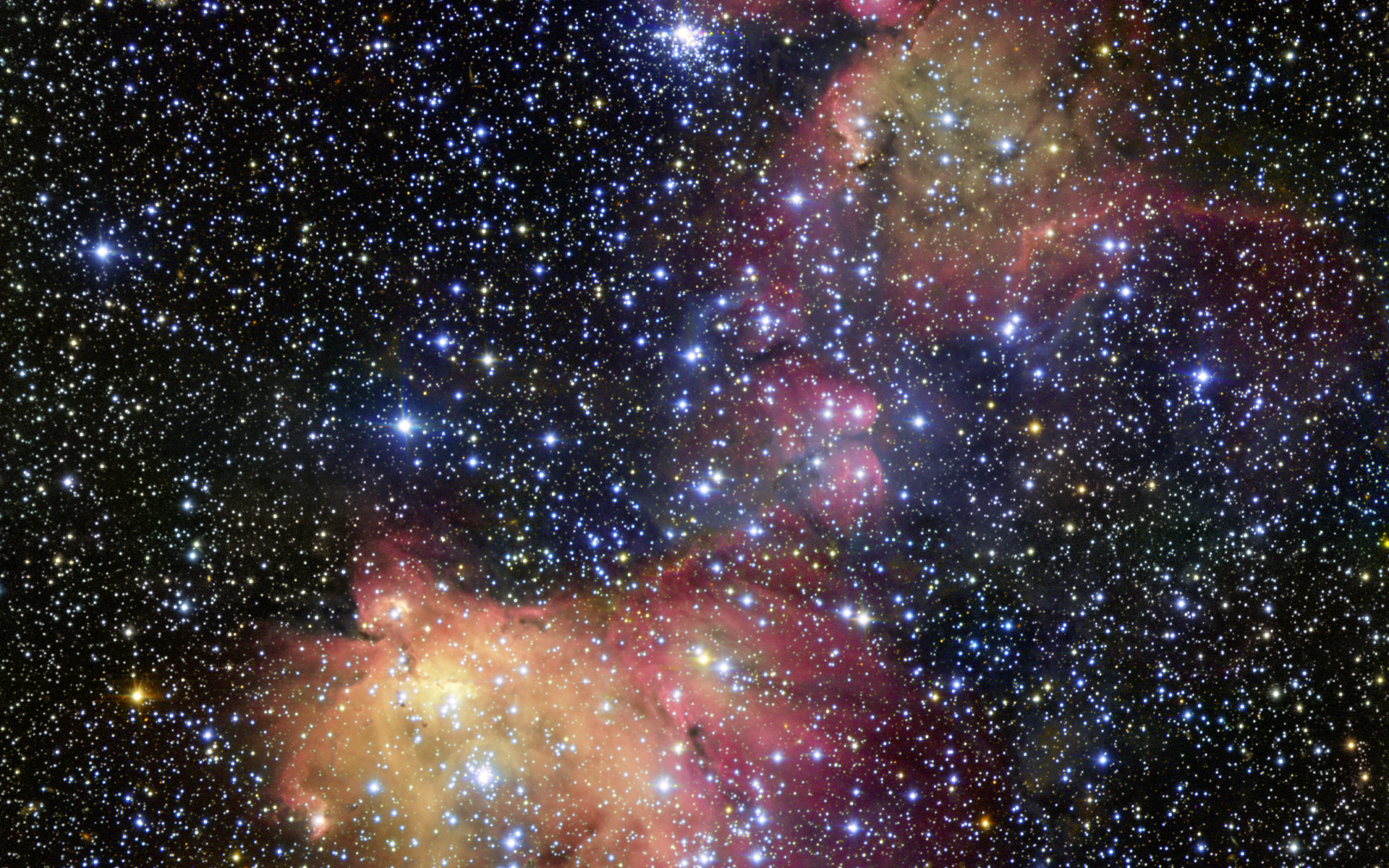 A glowing gas cloud full of young stars shines brightly in a new picture from the European Southern Observatory's Very Large Telescope (VLT) in Chile.
Read more
.
'Three's Company': SpaceX's 3 Landed Rockets Cozy Up (Photos)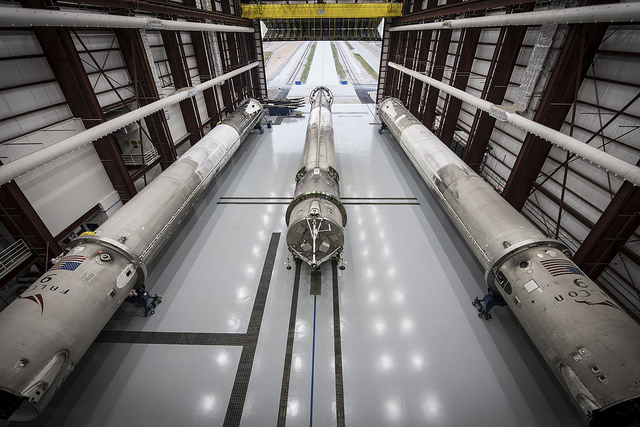 These are the three reusable rocket boosters that SpaceX has successfully landed upright.
Read more
.
Cosmic Backdrop for Rocket Launch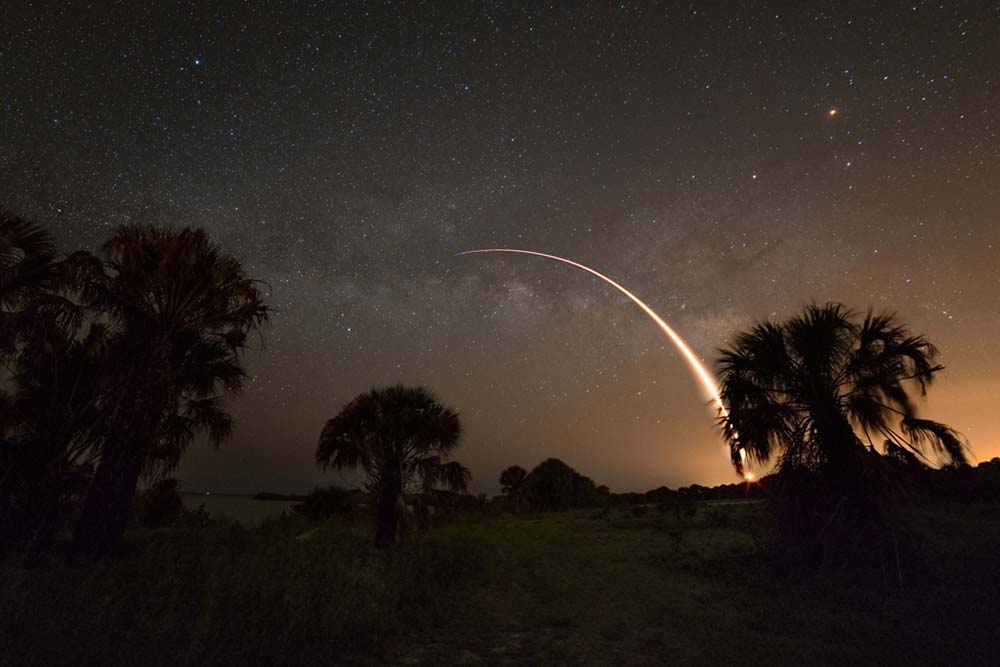 An early morning launch of SpaceX's Falcon 9 rocket brightened the dark skies before dawn.
Read more
.
Falcon 9 Rocket Blasting Off to Milky Way
Astrophotographer Mike Killian took the image of the Falcon-9 rocket blasting off on May 6 from Cape Canaveral, Kennedy Space Center.
Read more
.
Omega Centauri Star Cluster by VST Survey Telescope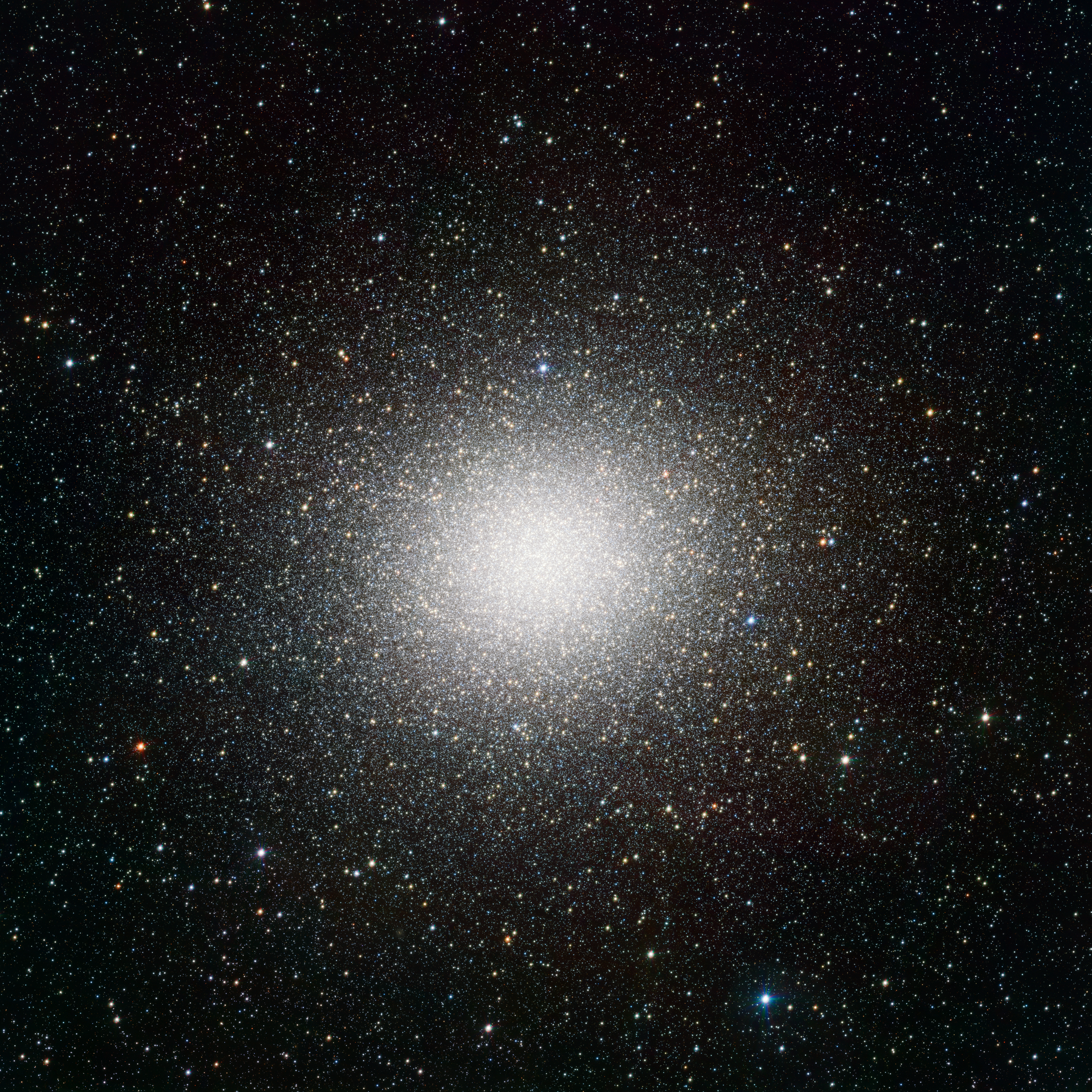 This spectacular image of the Omega Centauri cluster was captured by the VLT Survey Telescope at the European Southern Observatory's Paranal Observatory in Chile.
Read more
.
The HAWC Has Landed — Observatory Maps the High Energy Sky

In a remote section of desert in southern Mexico, on the slopes of the dormant Sierra Negra volcano, lies a collection of 300 steel tanks, each the size of a small house. Together, they take up an area that's a little less than four football fields. In the otherwise uninhabited area, the glistening metal structures look like a futuristic city tried to take root there.
Read more
.
Hubble's Decades-Long Look at Mars Reveals Much About the Red Planet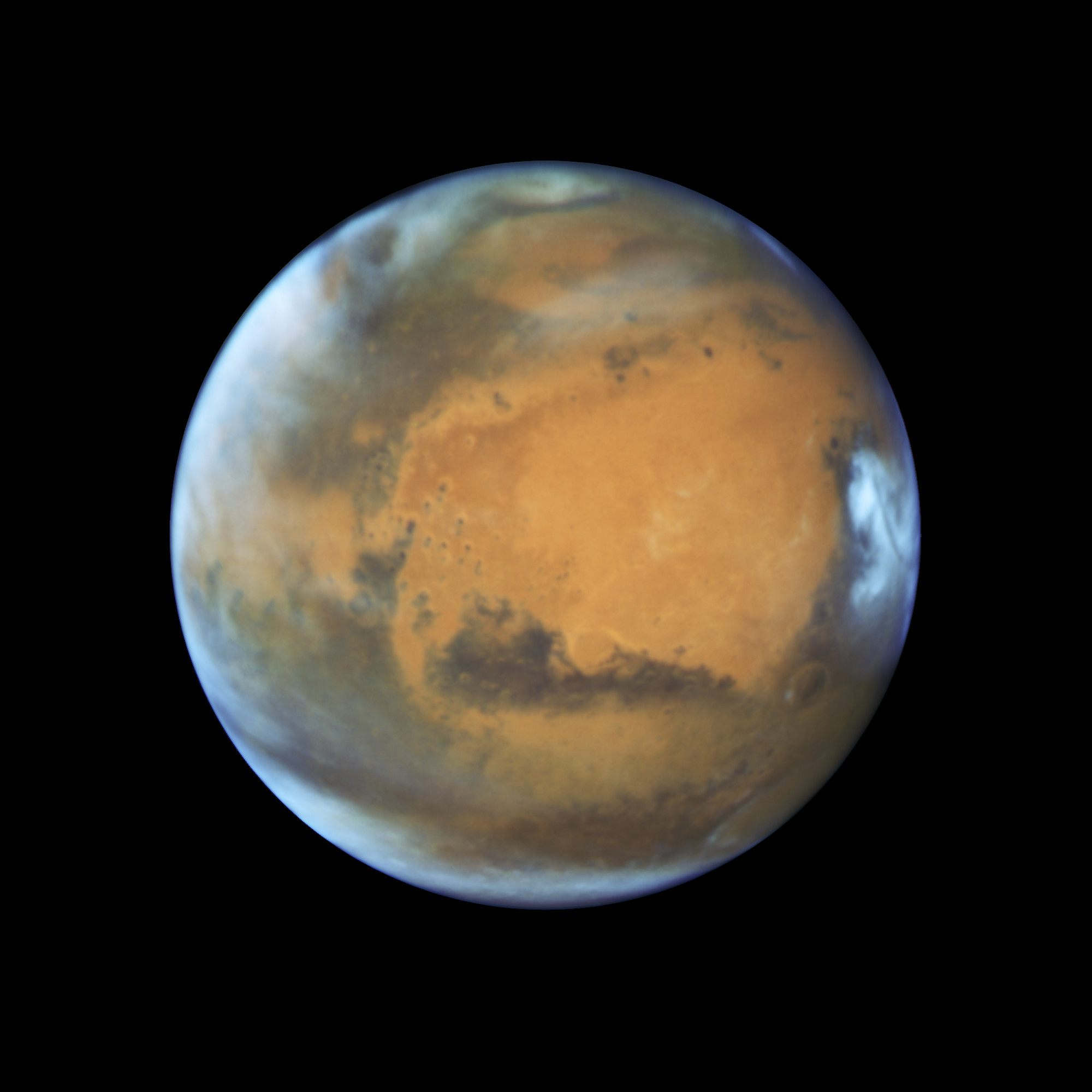 Mars photographed by Hubble, as the Red Planet nears opposition with Earth.
Read more
.
Saturn's Shepherd Moon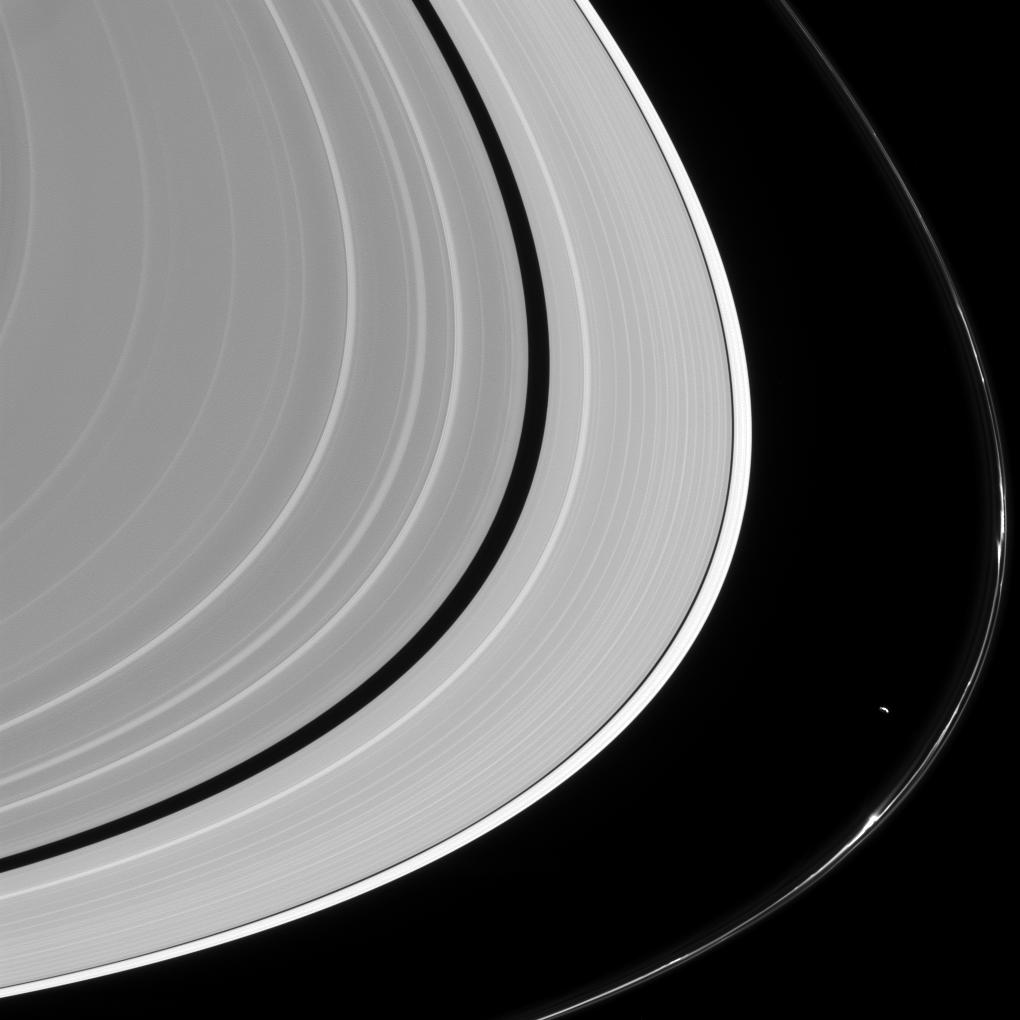 Saturn's moon Prometheus (bright spot at right) sculpts the planet's F-ring, seen here at the far right, through its gravitational influence.
Canada Wildfires: Burn Scar Seen in NASA Photo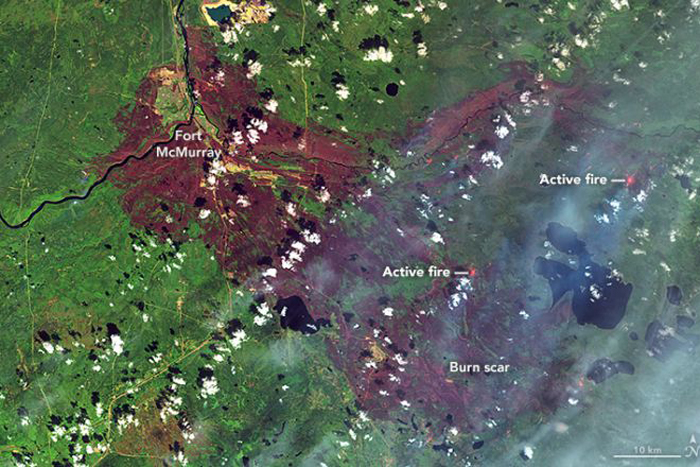 A newly released satellite photograph details the impact of the ongoing wildfires around Fort McMurray in Alberta, Canada.
Read more
.
Space Shuttle Spectacle: Watching a Huge Fuel Tank Come Ashore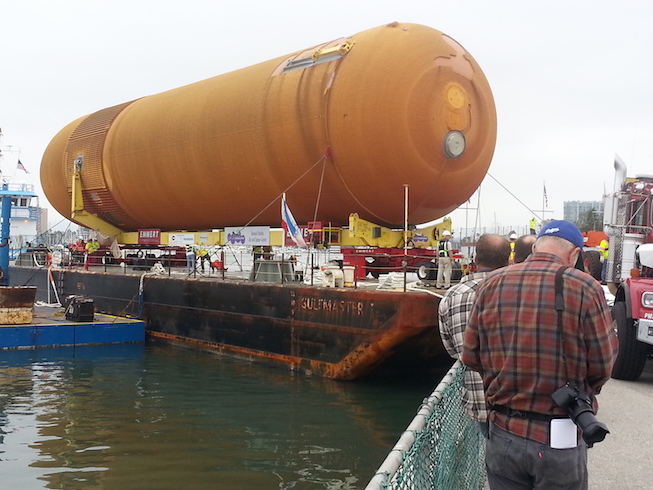 The gentle maritime rhythm of Fisherman's Village in Los Angeles was punctuated by the sounds of torqueing metal and snapping timber Wednesday (May 18), as NASA's last space shuttle external fuel tank was rolled off a seagoing barge.
Read more
.