Amazing photos of gorgeously green Comet C/2022 E3 (ZTF)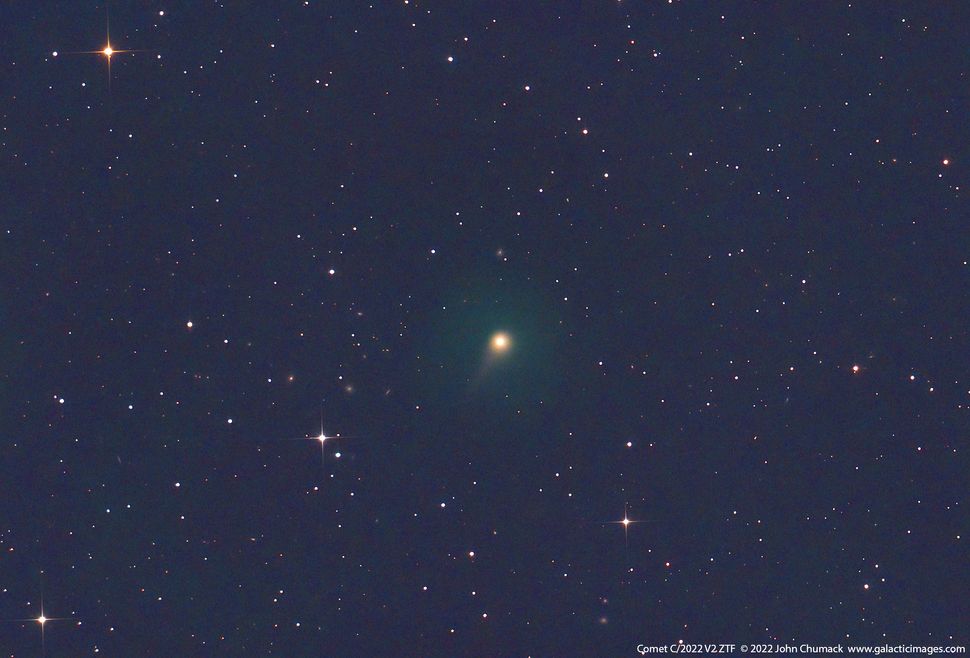 The Comet C/2022 E3 (ZFT) could put on an amazing show for skywatchers January and February 2023, when it could become visible to the unaided eye in the night sky.
Discovered in March 2022 by the Zwicky Transient Facility, the comet is making its first close pass by Earth in 50,000 years and has not been seen since the time of the Neanderthals. Since its discovery, stargazers and astrophotographers have captured amazing images of the gorgeous green comet. Take a look at their images here.
Read more: Possible naked-eye comet will visit Earth for 1st time since Neanderthals in 2023
TOP TELESCOPE PICK:
Looking for a telescope to see comet C/2022 E3 ZTF? We recommend the Celestron Astro Fi 102 as the top pick in our best beginner's telescope guide.
John Chumack of GalacticImages.com caught the image above from Yellow Springs, Ohio. Chumack writes that the comet "was estimated to be shining around 11.00 magnitude, you can definitely see its tail and the 2.5 arc-min Green Coma."
The photographer also added that "There are several faint (16th to 17th magnitude) PGC [Principal Galaxies Catalogue] galaxies visible in this image as the comet was moving through Ursa Major."
If you're hoping to observe C/2022 E3 (ZTF), our guides for the best telescopes and best binoculars are a great place to start. If you're looking to snap photos of the night sky, check out our guide on how to photograph the moon, as well our best cameras for astrophotography and best lenses for astrophotography.
Editor's Note: If you snap the comet C/2022 E3 (ZTF), and would like to share it with Space.com's readers, send your photo(s), comments, and your name and location to spacephotos@space.com.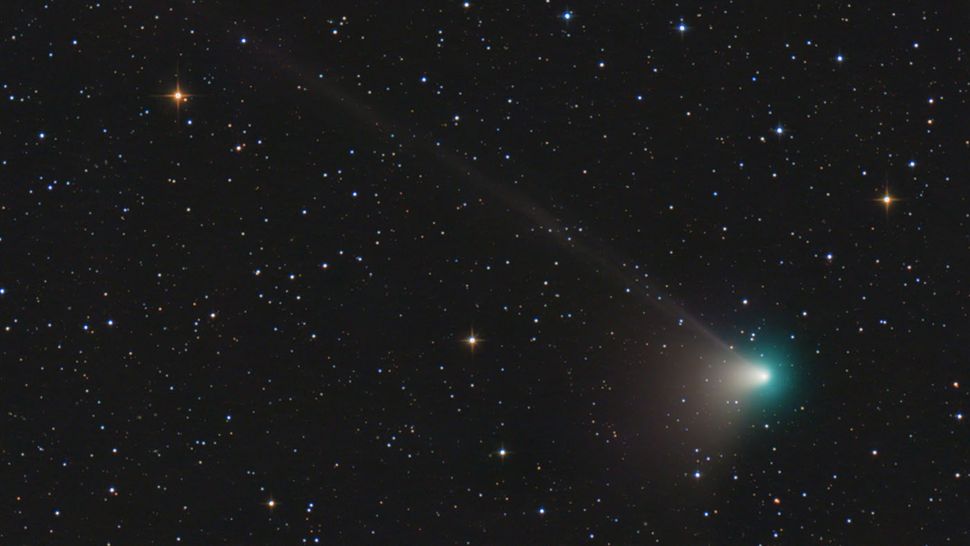 Chris Schur of Payson, Arizona caught this image of comet C/2022 E3 ZTF, writing that the photo is a "really deep hour and a half exposure of the comet, showing the colors of the dust tail very well and a long tortured gas tail."
Read more: Watch a comet make its closest approach in 50,000 years online next week
Eric Tischler of Ohio caught this picture of comet C/2022 E3 ZTF. "I snagged this one using Roboscope's remote telescope using a Takahashi FSQ-106 in Spain," Tischler explained.
Read more: A comet not seen in 50,000 years is coming. Here's what you need to know
Dr. Kamal Jabbour writes that this photo of comet C/2022 E3 ZTF was "taken with Stellina telescope at Rooster Inn Observatory in Pompey, NY, on Jan. 6, 2023 at 0500 EST."
Read more: Comets: Facts about the 'dirty snowballs' of space
Comet C/2022 E3 ZTF photographed from Rome, Italy on Sept. 12, 2022 by Gianluca Masi of the Virtual Telescope Project. Masi will host a livestream of the comet as it makes its closest approach to the sun on Jan. 12.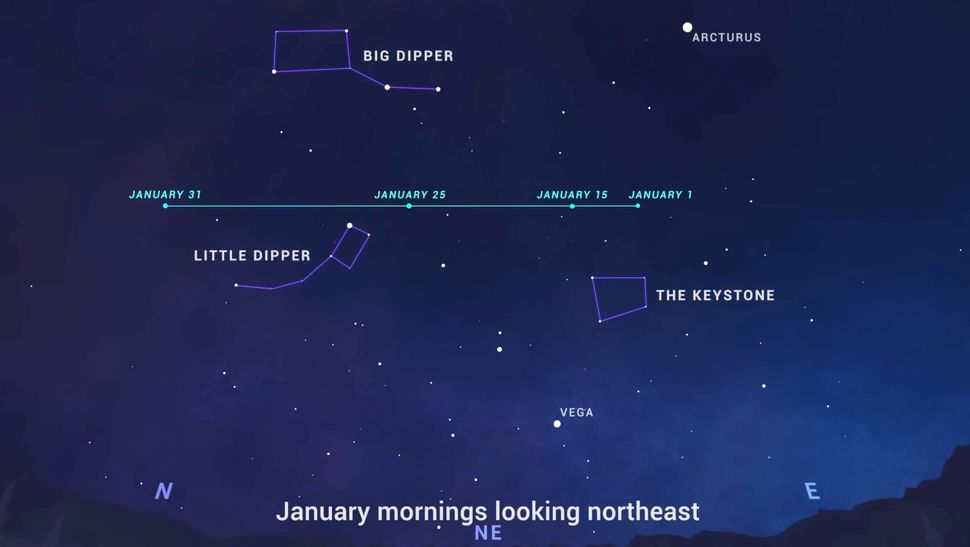 This NASA sky map, released by the Jet Propulsion Laboratory in Pasadena, California, shows the approximate location of Comet C/2022 E3 (ZTF) in the predawn sky in January 2023.
The comet at the time was in the northeastern sky, but still not visible to the unaided eye. It was set to make its closest approach to the sun on Jan. 13 and closest approach to Earth on Feb. 2.
This still from a NASA video released by the Jet Propulsion Laboratory offers a glimpse of the path Comet C/2022 E3 (ZTF) takes through the solar system.
On Feb. 2, 2023, the comet will make its closest approach to Earth, coming within 26.4 million miles (42.5 million kilometers) before heading back out into the outer solar system for another 50,000 years.