Insane Black Friday Deal! Save $1400 on Unistellar eVscope eQuinox
News
Contributions from
published
Huge price drop! Unistellar eVscope eQuinox is now almost half-price at $1599! For a smart telescope deal, that's an incredible Black Friday saving.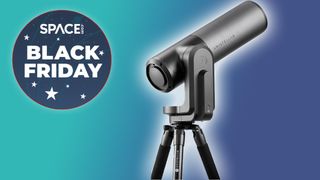 (Image credit: Unistellar)
If you're looking to save big on a smart telescope in the Black Friday deals, boy do we have an insane deal for you. The Unistellar eVscope eQuinox is now a whopping $1400 off in this Black Friday deal at Amazon — that's almost half price! It's by far the cheapest we've ever seen it, so make sure you snap up this deal while you can.
The $1400 discount comes at a time when many are trying to save money where they can and it's unlikely you'll see anything like this kind of discount on many other telescopes. We love this telescope, and it used to feature in our best telescopes guide before the Unistellar eVscope eQuinox 2 replaced it.
If you're in the market for more great discounts then be sure to check out our best telescope deals guide to see what else you can save on.
One of the great things about the Unistellar eQuinox is that it's a smart computerized telescope making it quick to set up and easy to use, even if you have no prior knowledge of the night sky. Unistellar excels in making some of the best telescopes for deep space in our opinion and if you want to check out fantastic online telescope deals, you can always read our round-ups of telescopes on Amazon, and telescopes at Walmart.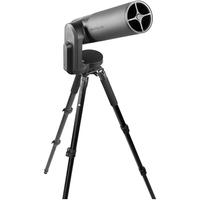 Unistellar eQuinox Computerized Telescope $2999 now $1599 from Amazon.
Save $1400 on a sophisticated computerized telescope that makes viewing galaxies, stars and nebulas easy and fun. Up to 400x digital magnification, auto-detection, light pollution reduction system and an app with a database of 5000 objects means you know exactly what you're looking at. You can also conduct citizen science alongside professionals and you can stream your viewing experience with connected devices.
There's a lot to like about the Unistellar eQuinox telescope, and not just the fact you can now save $1400. It comes with technology and a database that can locate and view targets in a matter of moments, is highly powerful, allows for citizen science among the Unistellar Network, is ready to use in minutes (there's no complicated set-up or calibration) and is surprisingly portable for a telescope of this power.
The eQuinox isn't a traditional telescope, in that it has no complex setup procedure, no eyepiece and it doesn't require any knowledge of the night sky for star alignment. Instead, it has a digital magnification of up to 400x (although 150x is the recommended maximum), an optical magnification of 50x and a focal length of 450mm. That means faint deep-sky objects like star clusters, galaxies and nebulas will be clearly visible and the highlight of your stargazing experience.
When linked to the smart app via Wi-Fi it can be used to capture photographs of the stars without having to buy a separate camera, purchase adapters, or fiddle with shutter speeds. The autonomous field detection feature means the telescope instantly recognizes night sky targets in its field of view and has automated pointing and tracking for ease of use. There's also light pollution reduction software built-in to partner an app with a 5000-object database, so you know exactly what you're looking at.
One of the more impressive features is the community that comes with this telescope and the option of citizen science. Thanks to Unistellar's international community, users can interact with professional astronomers and conduct genuine scientific observations, including looking out for hazardous asteroids.
Key Specs: 50x optical magnification, up to 400x digital magnification, Sony Exmor sensor, 450mm focal length, access to app with a 5000 object database, 19.8 lbs (9kg) including tripod.
Consensus: It's a highly powerful bit of tech that is sure to please any tech lover. It's easy to set up and use and it doesn't require any knowledge of the night sky.
Buy if: You're a tech lover and can afford it.
Don't buy if: You're a traditionalist or you're on a strict budget.
Alternative models: If you can push your budget, go for the newer Unistellar eVscope eQuinox 2. It's suitable for use in light polluted cities and we named it as the best smart telescope in our best telescopes buying guide. To keep costs down, the Celestron NexStar 4SE would be a great choice, especially for beginners.
Get the Space.com Newsletter
Breaking space news, the latest updates on rocket launches, skywatching events and more!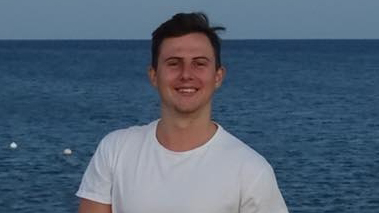 STAFF WRITER, E-commerce — Alex joined Space.com in June 2021 as staff writer covering space news, games, tech, toys and deals. Based in London, U.K. Graduating in June 2020, Alex studied Sports Journalism in the North East of England at Sunderland University. During his studies and since his graduation, Alex has been featured in local newspapers and online publications covering a range of sports from university rugby to Premier League soccer. In addition to a background in sports and journalism, Alex has a life-long love of Star Wars which started with watching the prequel trilogy and collecting toy lightsabers, he also grew up spending most Saturday evenings watching Doctor Who.