If you've recently spent some time looking through the telescopes at Walmart, then it's likely that you'll already know that the retailer stocks a huge number of models. This can be somewhat overwhelming, which is why we pulled together this page. We regularly search through the online site to spot the best deals - which you'll find below.
At the moment, you'll find that a lot of the best telescopes for kids and the best telescopes for beginners are discounted. This is great news for anyone hoping to surprise budding astronomers with a telescope for Christmas. But if you're looking to shell out for one of the absolute best telescopes this year, with all of the top specs, then you'll likely have to pay full price for now.
Need more advice on which telescope at Walmart you should buy? Scroll down to find some easy tips on what to look for when buying a telescope. And if you're after something cheaper than all of the below, have a scroll through our list of the best budget telescopes under $500, or search through our regularly updated round-up of the best telescope deals from across the internet.
Related: Celestron telescope deals | Sky-Watcher telescope deals | Meade telescope deals | Orion telescope deals
Telescopes at Walmart: Best deals
Buying advice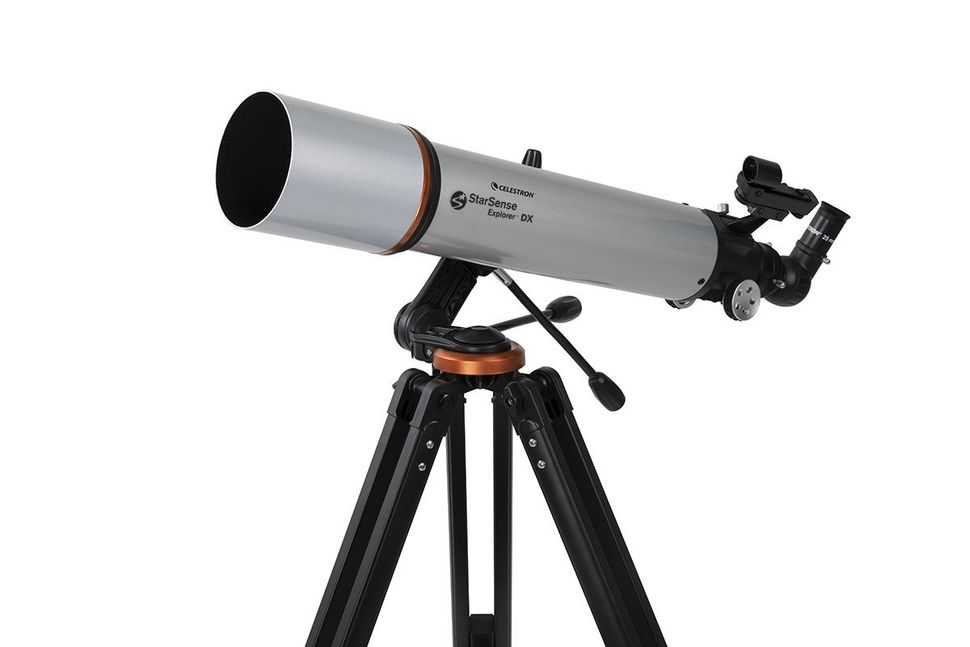 Think carefully about what type of telescope you'd like to buy. There are three main types: refractors, reflectors and catadioptric telescopes.
Refractors are really popular with beginner astronomers, as they are easy to maintain and they're often mounted to a straightforward alt-azimuth mount. These mounts are cheap to manufacture, so the price of refractors tends to be quite low because of this. They are particularly good at giving highly magnified, high-contrast images, which is why they're best for focusing on specific targets like the moon and planets.
Reflector telescopes tend to have larger apertures and are better for low-magnification targets like nebulas and galaxies. You get two types of reflector telescope: Dobsonians and Newtonians, although there's some crossover between these. In brief, though, Dobsonians are easier to maintain and often found attached to the alt-azimuth mount. Newtonians are more commonly affixed to equatorial mounts, which allow you to follow the rotation of the night sky more accurately, but they require more upkeep.
Finally, catadioptric telescopes fix issues found in both of the above types of scope – such as chromatic aberration and the coma effect – and they are typically equipped with a GoTo system. These systems are essentially mini computers that align your telescope to particular night sky objects. You get two types of catadioptrics, the Schmidt-Cassegrain and the Maksutov-Cassegrain. As a general rule, the Maksutov-Cassegrain is better for viewing planets, while the Schmidt-Cassegrain models are a little more versatile and feature bigger apertures, so they're preferred by astrophotographers.