Pre-production has begun on the third season of Disney+'s "Star Wars: The Mandalorian," according to Variety.
The already completed second season is announced to debut this October — still five months away — however the Hollywood trade reports that season three is already in the works with an unnamed source stating that showrunner Jon Favreau had been writing for season three "for a while," and executive creative director Doug Chiang has been creating concepts for the season "for the past few weeks."
"We've just started pre-production and are looking into further adventures for the Mandalorian in Season 3," an unnamed source said to be close to the production told Variety.
No specific premiere date, beyond October, has been announced for "The Mandalorian" season 2.
Originally published on Newsarama.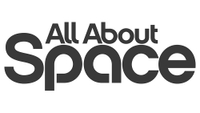 (opens in new tab)