Rosario Dawson has been cast as a live-action version of longrunning "Star Wars" animated character Ahsoka Tano – Anankin Skywalker's Clone Wars-era Padawan – for season two of "The Mandalorian" on the streaming service Disney Plus, SlashFilm reports (opens in new tab).
Citing "independent sources," SlashFilm states Dawson will appear in the role in "The Mandalorian" season two. Ahsoka's co-creator Dave Filoni directed two episodes of season one, and has signed on to direct at least one episode of season two, currently in pre-production.
Dawson has been a fan-favorite casting choice to Ahsoka Tano since 2017, when a viral tweet from a fan outlining the dream casting made it to Dawson herself (opens in new tab), who later discussed her desire to take the role on Good Morning America.
Disney and Lucasfilm have not commented on the reported casting.
Originally published on Newsarama.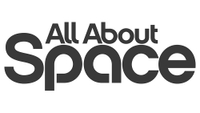 (opens in new tab)