Simply put, the Canon EOS R5 is one of their best cameras to date, if not the best Canon camera. This fantastic mirrorless camera excels at pretty much anything you throw at it, and not only did we rate it incredibly high in our Canon EOS R5 review, but we've also featured it in our best cameras and best mirrorless cameras guides, taking third and second place, respectively. For professionals who make money from photography or amateurs with deep pockets, this is a deal you don't want to miss — Amazon have slashed a whopping $500 off the price of the R5, the lowest we've seen.
With a 45MP full-frame sensor, the ability to record 8K video and one of the best autofocus systems we've seen, it's no wonder the Canon EOS R5 is a favorite among professional photographers. It excels at sports & action photography, landscapes and commercial portrait & wedding photography — it really can do it all.
We also found it to be incredibly impressive in low-light situations, it can practically see in the dark. In fact, it's so feature-packed and capable that one of our only complaints was that it might actually be overkill for many photographers. Still, this price is the lowest we've ever seen on Amazon, so this deal is definitely worth taking advantage of while it's hot.
---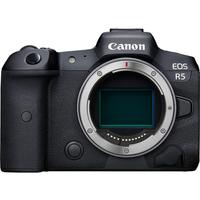 Canon EOS R5 was $3899 now $3399 at Amazon.
Save $500 on the Canon EOS R5 in the Amazon Prime Day deal — this absolute powerhouse of a camera can produce 45MP still images and capture 8K video recording, plus up to 20FPS burst shooting with IBIS and incredible tracking and subject detection. We think it's a must for any professional photographer.

---
While a $500 saving certainly isn't to be sniffed at, there's no getting around the fact that the Canon EOS R5 is still an expensive camera. That said, for a camera of this caliber, that's to be expected. You're still going to be dropping a lot of money on this camera ($3399, to be exact), but that's still $500 less than what it usually costs, so we think this saving is still a good one. And hey, as this deal is just for the camera body, you could always put that $500 towards one of the best lenses for astrophotography or best zoom lenses to pair with it.
What you'll get with this camera is a 45MP full-frame sensor, 8K video capabilities, in-body image stabilization, two card slots, a world-class autofocus system with highly accurate face, eye and head detection, a fully articulating touch screen and up to 20FPS burst shooting, among many other features. If you do decide to invest in this camera, it'll leave you wanting for nothing and we think it'll be a reliable shooting partner for years to come.
Don't forget, if you want to make the most of Amazon Prime Day 2023, check out our Amazon Prime Day hub for a roundup of the best discounts and deals on telescopes, binoculars, cameras, star projectors, drones, lego and much more.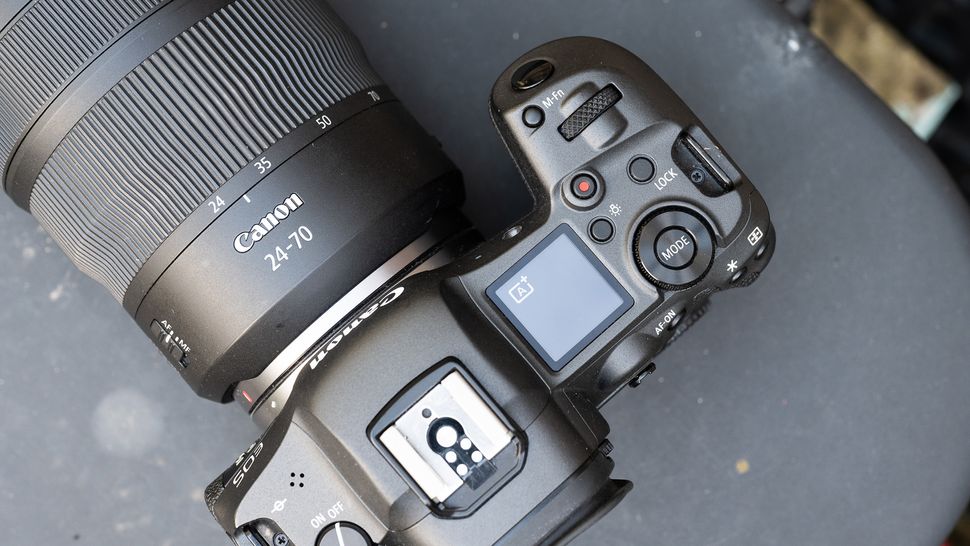 Key Specs: The Canon EOS R5 is packed full of impressive specs, including a 45MP sensor, IBIS, 20FPS burst shooting and 8K video recording. We noted in our review that there were reports of overheating, but with recent firmware updates that seems to no longer be an issue.
Consensus: A great camera for pros, but perhaps a bit much for casual users. Still, it's a great deal and would deliver fantastic results in the hands of anyone, regardless of their skill level.
Buy if: You're a professional photographer (or an aspiring professional) wanting to earn money for photography and invest in a camera that can do everything.
Don't buy if: You're a beginner or hobbyist, or have a tight budget. There are many cheaper alternative models that do a great job for half the cost, and the R5 may be too much for many users.
Alternative models: If you want to stick with Canon but don't want to spend that much, consider the EOS R6 instead. It still features good specs, although not quite as impressive as the R5, but it's half the cost of the R5 and we were still impressed with its performance in our Canon EOS R6 review.
If it's specs you're after, you could go for the Sony A7R IV to rival the Canon EOS R5. It actually beats the R5 in terms of resolution (the Sony has 61MP), but you'll only really notice that if you plan on producing large prints. In our review of the Sony A7R IV we thought it excelled in basically every single shooting situation that we tested it in.