Owning an authentic piece of Hollywood history from one of our favorite sci-fi franchises like "Star Wars" or "Star Trek" is the ultimate dream of any fan, even if the reality of laying down a winning bid during any major movie and TV memorabilia auction is a remote possibility.
Nevertheless, it costs nothing to fantasize (unless you've just won the lottery) about the chance to take home a coveted screen-used prop, costume, weapon, or accessory worn by some famous star in a favorite geeky film or television series.
Julien's Auctions and Turner Classic Movies just took the wrapper off their exclusive gathering of more than 1,400 enticing collectibles with deep connections to Hollywood past and present for the "Legends: Hollywood & Royalty" auction taking place live from Sept. 6 to Sept. 8 in Beverly Hills, California.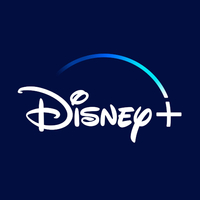 Watch Star Wars on Disney+: $7.99/month or $79.99/year
Sign up to Disney+ to watch Lando Calrissian in the Star Wars Skywalker saga movies, along with all the other Star Wars movies and TV shows on there, plus loads of other Disney, Marvel, and Nat Geo content too.
Fans can experience this dazzling collection in person via exclusive exhibitions, events, catalogs, on-air and online programming on the companies' channels and social media platforms, prior to the first lots coming across the auction block.
In the sci-fi arena, besides the auction featuring William Shatner's maroon Starfleet officer's jacket worn by William Shatner as Admiral James T. Kirk in "Star Trek II: The Wrath of Khan" (estimate: $100,000 - $200,000) and an original Borg cube studio model constructed by Industrial Light and Magic for "Star Trek: First Contact" (estimate: $50,000 - $70,000), let's target some desirable "Star Wars" lots for sale.
Highlights include Princess Leia's sexy production made slave costume from "Star Wars: Return of the Jedi" (estimate: $20,000 - $30,000); Han Solo's DL-44 heavy blaster (estimate: $15,000 - $20,000); and Chewbacca's bowcaster from "Star Wars: The Force Awakens" (estimate: $40,000 - $60,000).
Pedro Pascal's trusty IB-94 blaster pistol from "The Mandalorian" (estimate: $10,000 - $20,000) will also be a hot item, as well as Don Post C-3PO and R2-D2 display statues.
Julien's Auctions is located at 257 N. Canon Drive, Beverly Hills, CA. A free pre-auction public exhibition will occur from Aug. 28 to Sept. 1, and Sept. 5 from 11 a.m. to 5 p.m. PT. Registration is open.
The "Legends: Hollywood & Royalty" auction begins at 10 a.m. PT (1 p.m. EDT/1700 GMT) each day starting on Sept. 6 and running through Sept. 8.