Authentic screen-used "Star Wars" props, masks, weapons, models and costumes are some of the most prized mementos in the entire collector kingdom, and the sky's often the limit for bids dropped for the final hammer price in major Hollywood memorabilia auctions.
"Star Wars" fanatics with deep pockets, or recent lottery winners, might want to check out Propstore's upcoming live event featuring more than 1,400 pieces of rare and valuable film and TV memorabilia, which happens June 28 to June 30 in Los Angeles. One of the marquee items crossing the auction block from a galaxy far, far away is Princess Leia's (Carrie Fisher) Ceremonial Dress Costume from "Star Wars: A New Hope."
The certified screen-and-photo matched Ceremonial Dress Costume was worn by Fisher in the classic 1977 sci-fi film's climactic medal presentation scene in the vast hall inside the rebel base on Yavin IV following the obliteration of the Death Star by Luke Skywalker in his trusty X-wing starfighter. Pre-sale estimates for the elegant white garment are currently running between $1 million and $2 million.
Related: The 'Star Wars' movies in chronological order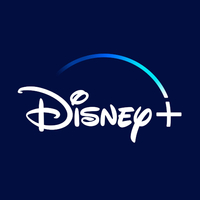 Watch all things Star Wars on Disney+: $7.99/month or $79.99/year
Sign up to Disney+ to watch Return of the Jedi, along with every other Star Wars movie and TV shows on there too including The Mandalorian, Obi-Wan Kenobi, and more.
"The original Princess Leia Ceremonial Dress worn by Carrie Fisher is an amazing piece of film history," Propstore Chief Operating Officer Brandon Alinger told Space.com.
"The dress was worn in the last scene of the original 'Star Wars' film, and in fact is the very last thing you see on screen before the credits roll," he added. "The scene is incredibly memorable for any 'Star Wars' fan, and Fisher, dressed in this gown, was the center of it all. Hundreds of extras watched as she adorned Luke (Mark Hamill) and Han (Harrison Ford) with their medals. When fans see the dress, they feel a strong connection to the character Leia, and the actress Fisher, who meant so much to them.
"The film positioned her as a global superstar and set her on a path to being one of the most beloved actresses of her generation. When Carrie Fisher was honored with a Walk of Fame star May 4, 2023, a photo of her in this dress was on display at the event. It's amazing that 47 years after the scene was shot, this gown is still existence, and is still inspiring fans around the world."
Propstore is one of the planet's premiere film and TV memorabilia firms, dealing in a variety of entertainment-based ephemera and collectibles. Bids can be placed online, over the phone or via absentee bidding. In-room bidding for the Princess Leia ceremonial dress will be open to the public at The Petersen Automotive Museum on the first day of the event, June 28. You can register here. Online proxy bids can be submitted from May 31.
A special preview exhibition of 80 various lots will also be held at Propstore's office facility in Valencia, California by appointment only from May 29 to June 20.