As officially announced last week, actress Carrie Fisher, known around the world as "Star Wars'" Princess Leia Organa and later as Gen. Leia Organa, will be honored posthumously by the Hollywood Chamber of Commerce on "Star Wars" Day, which occurs every year on May 4.
Carrie Fisher's star will shine as the 2,754th on the Hollywood Walk of Fame in the Motion Pictures category, and will be unveiled beside the grand El Capitan Theatre at 6840 Hollywood Boulevard. This special dedication for the late icon, who passed away on Dec. 27, 2016, will take place on Thursday (May 4), starting at 2:30 p.m. EDT (1830 GMT) and can be streamed live exclusively at walkoffame.com.
"Star Wars" royalty Mark Hamill immediately responded to the good news on Twitter with a simple but heartfelt message: "Long overdue & so well-deserved."
Related: 'Star Wars:' Summary of the franchise and its effect on space technology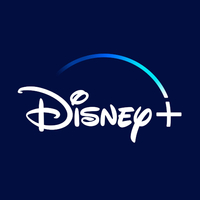 Watch Return of the Jedi on Disney+: $7.99/month or $79.99/year
Sign up to Disney+ to watch Return of the Jedi, along with every other Star Wars movie and TV shows on there too, plus loads of other Disney, Marvel, and Nat Geo content.
Fisher's ceremony will be attended by her daughter, Billie Lourd, who will accept the much-delayed star on her mom's behalf. iHeartMedia personality and Walk of Famer Ellen K will serve as the event's emcee.
"Fans will be over the moon to know that their favorite movie princess, Carrie Fisher, will be honored with her star on the iconic Hollywood Walk of Fame!," Ana Martinez, producer of the Hollywood Walk of Fame, said in a press release.
"Carrie will join her 'Star Wars' co-stars and fellow Walk of Famers Mark Hamill and Harrison Ford on this historic sidewalk," Martinez said. "I am happy to add that her star is just a few feet away from the star of Mark Hamill and across the street from the star of her legendary mother Debbie Reynolds!"
The process by which celebrities apply for and are chosen for a coveted star on the Hollywood Walk of Fame is a complicated one. If your memory insists that Fisher already had a star on the famous sidewalk, you'd be partially correct, as the Hollywood Walk Board approved her inclusion back in June of 2021 as part of the 38-person Class of 2022.
The rule book surrounding applications for a spot on the legendary Hollywood walkway states that her family had to wait a number of years after Fisher's death before being eligible to apply for the star in her name.
Other honorees in Fisher's class included such showbiz industry names as Francis Ford Coppola, Macaulay Culkin, Willem Dafoe, Salma Hayek, James Hong, Helen Hunt, Regina King, Ray Liotta, Ewan McGregor, Adam McKay and Jason Momoa.
Follow us @Spacedotcom, or on Facebook and Instagram.