Little lightsabers will be crackling when Lucasfilm and Disney+ pull the wrapper off their fresh Star Wars show meant for the youngest segment of their audience yet, the younglings!
Star Wars: Young Jedi Adventures is a sugary-sweet, vividly-conjured animated series. It's crafted specifically for the preschool and early-grade crowd for their very first introduction to the infinite wonders of the magical Star Wars universe.
For seemingly the longest time, Star Wars has always been aimed at a broad chunk of the general demographics curve that, for some reason, never manifested into a proper preschool translation. Although animated shows like Star Wars: The Clone Wars, Star Wars Rebels, Star Wars: The Bad Batch, and Star Wars: Tales of the Jedi all have their admirers, those shows skewed much older.
But that's all about to change! The creative team at Lucasfilm led by James Waugh, Jacqui Lopez, and Josh Rimes teamed up with Puppy Dog Pals writer Michael Olson to forge the perfect "aged-down" entry point alloy for a Star Wars series formatted just for young children and families.
Strap in and blast into our prelaunch checklist of everything you need to know about this candy-colored CG offering from Lucasfilm and Disney+ coming this week.
WHEN IS THE STAR WARS: YOUNG JEDI ADVENTURES RELEASE DATE?
There's only one suitable calendar date for this new preschooler's show starring Jedi younglings and that's May 4, 2023 (AKA Star Wars Day). Prepare to get a good night's sleep to also catch the premiere of Star Wars: Visions Vol. 2 and all the day-long Star Wars salutes and special events.
The first seven Young Jedi Adventures episodes launch on Disney+ on Star Wars Day, with a two-episode Disney Junior debut, with new chapters following weekly for the subsequent 5 weeks.
HOW TO WATCH STAR WARS: YOUNG JEDI ADVENTURES?
Star Wars: Young Jedi Adventures will be exclusively available for viewing on Disney+ and Disney Junior on May 4, 2023.
The entire series consists of 25 total shorts chronicling the adventures of these fledgling space wizards as they go hopping around the galaxy far, far away.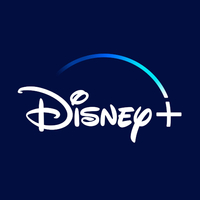 Watch Star Wars: Young Jedi Adventures when it launches on Disney+: $7.99/month or $79.99/year
Sign up to Disney+ to watch Star Wars: Young Jedi Adventures, along with all the other Star Wars movies and TV shows on there, plus loads of other Disney, Marvel, and Nat Geo content too.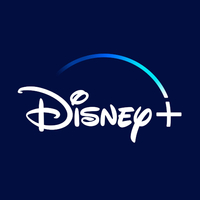 Disney+ Bundle (Disney+, Hulu (No Ads), & ESPN+: $19.99/month
Get even better value with the Disney+ bundle which also comes with Hulu (No Ads) and ESPN+ too.
WHAT IS THE PLOT OF STAR WARS: YOUNG JEDI ADVENTURES?
The trick here was to deliver a bright, colorful Star Wars series to imaginative tykes with a collection of simpler tales that they can understand and relate to.
The plot is focused around a small gang of Jedi younglings endeavoring to absorb the mysterious ways of the Force at a sacred Jedi temple outpost on the planet Tenoo. All this all takes place during the High Republic era which is 200 years prior to the Skywalker Saga. This exotic new world with its treetop settlements was actually inspired by a vintage drawing from the legendary concept artist Ralph McQuarrie.
Led by the teachings of Master Yoda, these mini "Jedis in Training" zoom around the galaxy meeting a menagerie of alien citizens and creatures along the way. It's an optimistic, adventurous outing filled with basic stories layered with gentle themes of compassion, friendship, loyalty, bravery, truth, and teamwork while still providing that trademark Star Wars spirit and style.
STAR WARS: YOUNG JEDI ADVENTURES TRAILERS
Heroes they were born to be! The official full release trailer recently dropped at Star Wars Celebration on April 10, 2023 and it's an eye-popping preview of all the colorful characters, worlds, and creatures that young kids and their parents will be encountering when the series debuts.
Prior to the main trailer, four bite-sized Young Jedi Adventures shorts have arrived on the Disney Junior and Star Wars Kids YouTube channels since March 27.
These types of introductory 'toons were also used as quick character meet-and-greets for Star Wars Rebels before the series premiere. These new sneak peeks are titled Meet the Young Jedi, Lys' Creature Caper, Kai's Daring Droid Rescue, Nubs & the Flower Fiasco, Nash's Firehawk Frenzy, and Taborr's Pirate Showdown. These shorts reveal the main stars of Master Yoda, Kai Brightstar, Nash Durango, Lys Solay, RJ-83, and Nubs.
All these 6 shorts will appear on YouTube (and then Disney+) before the main series' premiere on May 4.
STAR WARS: YOUNG JEDI ADVENTURES CAST
Recalling the timeless vocal casting of classic TV shows and movies featuring the Peanuts gang, Young Jedi Adventures nails the ideal tone and pitch of these pint-sized padawans. It's a delicate art matching the right performer with the correct character and we're happy to tell you that these pairings precisely reflect each junior Jedi's spunky personality to a tee.
The main cast members include Jamaal Avery Jr. as ambitious youngling Kai Brightstar, Juliet Donenfeld as the Pantoran youngling Lys Solay, Dee Bradley Baker as the adorable blue Pooba youngling Nubs, Emma Berman as their gearhead pilot friend Nash Durango, Jonathan Lipow as Nash's co-pilot droid RJ-83 (a nod to Return of the Jedi's 40th anniversary this year), and Piotr Michael as the aged Master Yoda.
Superstar vocal performer Dee Bradley Baker is well known for voicing all the clone troopers in both Star Wars: The Clone Wars and Star Wars: The Bad Batch, as well as Klaus in American Dad, Ra's al Ghul in Batman: Arkham City, Kevin the Sea Cucumber in Spongebob Squarepants, and others across the animation and gaming worlds.
STAR WARS: YOUNG JEDI ADVENTURES DIRECTORS, WRITERS, & CREW
Young Jedi Adventures is packed with talent across the board and a tremendous amount of care and attention went into crafting a Star Wars kids' show that would engage, teach, and entertain. Lucasfilm's James Waugh is the series' executive producer in partnership with Jacqui Lopez and Josh Rimes.
This preschool Star Wars starter show was created by Lucasfilm Animation for Disney+ and Disney Junior, with Canada's Icon Studios handling the beautifully rendered CG animation. Twenty-year children's TV veteran Michael Olson (Puppy Dog Pals) is attached as head writer, showrunner, and executive producer, with Elliot Bour acting as the series' supervising director.
Bour began his Disney career as an animator on major projects like Beauty and the Beast, Aladdin, The Lion King, and Mulan before moving into directing, most recently on Disney children's programs like The Chicken Squad and Elena of Avalor.
Star Wars: Young Jedi Adventures enters our galaxy May 4, 2023 on Disney+ and Disney Junior.