Using one of the 10 best camera gifts for astrophotography and videography can help those new to astro imaging, especially if you've recently got a new camera or lens for the holidays.
Buying equipment for your astrophotography adventures is daunting. Not only is there a plethora of equipment to choose from many believe that Astro-gadgets come with an astronomical price tag. Rest assured this guide disproves that convention especially when utilizing New Year sales.
This guide features equipment for experienced and beginner astrophotographers with the added benefit of being multi-purposeful (astro and nature photography). We have gifts like backpacks and headlamps usable in many cases. We promise to bring a smile to your faces whilst alleviating your wallet this New Year.
We have gladly ranked and given a small summary of the gifts below to make your after-holiday spending easier. Dive into the great selection of gift ideas we have compiled ready for you to grab a bargain this New Year.
10 best camera gifts for astrophotography and videography 2023
An intervalometer is a key to taking unblurred time lapses or star trail photos. The pixel remote control is available for most camera brands including Fujifilm, Sony, Nikon and Canon.
The remote allows you to control the shutter remotely. You can program your camera to take bursts of photos (up to 99 photos) in intervals which you can set too! The remote also allows you to lock your shutter for long exposure shots.
The intervalometer can be set up wireless up to 80m or wired. Although the number of features can be overwhelming when mastered, this is an essential piece of equipment in any astronomer's arsenal and a great gift choice.
---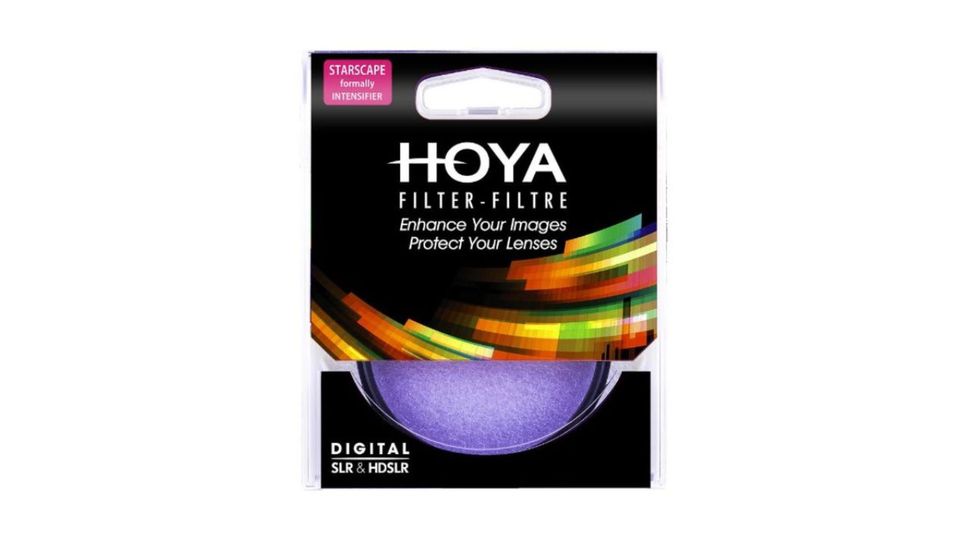 The Hoya light pollution filter is a must for your city-based astronomy enthusiast friends and family. It filters out light pollution whilst preserving neutral and white tones. This limits the amount of editing needed to correct your photos. The result is an image of the night sky untarnished by the unnatural glow of the city. The Starscape light pollution filter is available in a range of filter thread diameters (49-82 mm) which makes it viable for a wide range of lenses. Although ideal for astrophotography it is also doubly useful for increasing color contrast and tonal saturation.
---
Often astrophotography means cold nights. When your lens is left in this state dew and condensation are likely to ruin a beautiful shot of the starry night sky lens. An easy fix to this is a lens heater. A lens heater wraps around the end of your lens and gently heats the lens, maintaining your camera at a reasonable temperature.
The COOWOO lens warmer is simple yet effective and equipped with a USB connector making it easy to plug into most power banks. The simple neoprene band fits lenses up to a maximum of 41cm in circumference. Surprisingly, it also comes in handy if you need to warm up a water bottle or can act as a knee/wrist strap which helps keep warm.
---
This no-frills power bank and is our choice for outdoor charging. Although, it comes with no additional features like a hand warmer or a flashlight and is not the smallest option. It is able to charge three devices at once and boasts an impressive charging capacity. Respectively, it can charge phones and laptops up to nine and three times. It comes with 10 LED lights on the top to indicate current levels of charge.
Compatible devices (most iOS and Android) charge 85% faster with the Qualcomm advanced quick charge 3.0 technology. This benefits long nights.
With the PowerCore+ 26800 you get a micro USB-C cord, travel pouch, welcome guide, an 18-month warranty and customer service from one of the most reputable brands in a power bank.
---
The Celestron lens cleaning kit is crafted by one of the most reputable astrophotography brands so expect a quality gift. The kit's contents wipe away dust, dirt and fingerprints. This kit is perfect for not just your telescope but binoculars, camera lens, computer screens and phone screens.
The kit features a synthetic retractable fiber brush; pre-moistened lens wipes; a branded black microfiber cloth; lens cleaning solutions as well as a black woven branded pouch with compartments to organize the above cleaning paraphernalia. This item will go very nicely next to any astrophotographer's arsenal of equipment in the field.
One thing to note is that it should be used to clean the corrector lens of Schmidt-Cassegrain telescopes only and not the primary and secondary mirrors.
---
This backpack snugly fits cameras and lenses and keeps your equipment safe with durable and waterproof material. Along with the camera/telescope inventory space, it has more capacity for your growing equipment list.
Vanguard is a reputable brand and this award-winning backpack won't disappoint. It fits a pro-DSLR camera, 6-8 lenses and a 13-inch laptop. There are multiple pockets to store smaller items that may be a part of your setup. The best part of this bag is that it has rear space to store your tripod.
This bag comes in grey or black with reflective stitching to illuminate you during evening photo sessions. Finally, this bag has an ergonomic design to be incredibly comfortable with an inbuilt airflow system to help you stay cool.
---
Preserving night vision is key to star gazing. Any white light hitting the retinas will mean waiting another 30 minutes or so for your eyes to adjust to the dark. This compact and handy headlamp comes with CORE Lithium-ion rechargeable batteries giving you up to 130 hours of use depending on which settings you choose. We recommend this headlamp so highly we gave it five out of five stars in our Petzl ACTIK CORE 450 headlamp review. Alternatively, you can use regular AAA batteries but this sacrifices the burn-to-brightness ratio.
Not only is it suitable for night sky imaging, the Petzl ACTIK CORE 450 is also usable for other outdoor activities such as camping and wildlife observation. Although it is slightly waterproof (IPX4) it won't fair well submerged or under heavy rain pours.
---
If you or that special someone in your life has a telescope or binoculars, you can purchase a smartphone adapter. This allows you to take pictures with most smartphones (Apple and Android) and share those photos instantly.
You can be assured that Celestron will produce a durable product thanks to its extensive reputation in the telescope market. Using this smartphone adapter is easy. Simply, secure the adapter in front of the eyepiece and watch as the cosmos open up in front of your camera screen.
To make sure your telescope or binoculars are compatible with the adapter simply measure your eyepiece and if it falls in the 29-45mm range you are ready to go. This is a perfect gift for you and your socialite astronomer friends.
---
Lenses are central to any astrophotography setup and enhance your view of the cosmos. The Meike MK 50mm f/1.7 lens has a wide aperture of f/1.7 which drinks in the dim light from distant galaxies and stars. It's a great budget option for anyone who wants to dip their toe into astrophotography and videography and also requires a lens to double for more generalist photography such as portraiture, landscapes and more.
The lens has a multi-layered coating to minimize flare and ghosting and maximizes contrast and color accuracy. A focal length of f/2.8 and below is necessary while photographing dim objects. Lenses in the 50mm range are very good at capturing conjunctions, constellations and vast areas of the night sky. Although, a star tracker will most likely need to be used for long-exposure shots to eliminate trailing from the earth's rotation.
---
The Sandisk Extreme Pro is our choice for a memory card. It ranges from 32 GB all the way up to 1TB. If you aren't sure which size you need we'd recommend heading for around 128GB to encompass photos and videos taken at night. It boasts fast read/write speeds, too which makes it better at taking stills and video images but also helps data transfer to a desktop computer or laptop for editing.
For those who want to shoot timelapse video the impressive 90Mb/s write speed will keep up with most cameras' buffers. It also impressively supports 4K video capture as denoted by the V30 mark on the card.
Although it is not the cheapest SD card on the market we think it's worth the money thanks to SanDisk's reputation for reliable memory cards.