The latest release in Sony's Alpha range of APS-C cameras is the A6600. Released just months after its predecessor, the A6500 (a revolutionary camera), you must wonder why they released two cameras in the same range so close together. You would expect the A6600 to have some fantastic new features that Sony just couldn't wait to share.
The Sony A6600 utilizes professional features in an APS-C body. It has the same class-leading features we've come to expect from Sony. It's robust, solidly built and has a full frame feel.
Does the A6600 live up to the high standard set by its predecessor? How does it stack up against other best cameras for low light photography? We put it to the test to find out.
Sony A6600: Design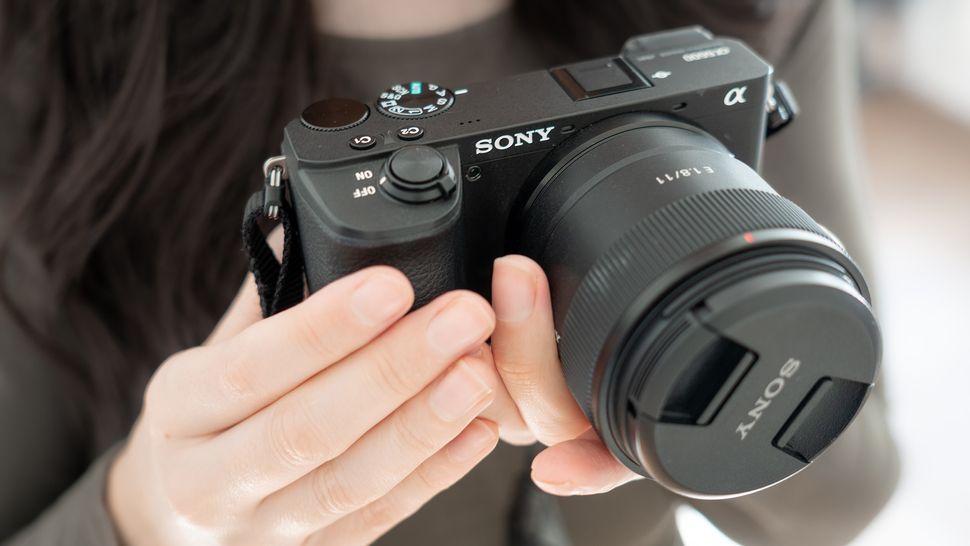 Excellent build quality
Lightweight but big enough to grip easily
Some strange design decisions
The Sony A6600 is powered by the high-performance Z battery, a first for APS-C cameras. The upgraded battery has over twice the capacity of the previous FW50 battery. To accommodate the larger Z battery, Sony has made the grip on the A6600 much bigger than any of their previous models — holding this camera in your hands an absolute joy. The biggest improvement in design is the bigger grip allowing comfortable handling and greater stability.
The design looks the same overall until you get it in your hands. We compared it directly to the A6300; the difference is night and day. Alongside being easier to grip, it feels more robust and rugged than many of their previous models in this range.
Specifications
System: Mirrorless
Sensor: APS-C
ISO range: ISO100-3200
Burst shooting:- 11 fps
AF: 425 phase-detect autofocus points
Video: 4K/30p video recording
Storage: UHS-I SD (1 slot)
Screen: Tilting 3" touchscreen
Dimensions: 4.72 x 2.63 x 2.73" / 120 x 66.9 x 69.3 mm
Weight: 1.11 lbs / 503g
There are three custom buttons, and each button on the back is more pronounced, making them easier to find (especially in the dark) and press. The tilting screen is excellent for vlogging or taking selfies.
There's no denying this is a great camera, but there are a few design niggles that Sony could've easily solved — particularly given how expensive this camera is. In our opinion, the video record button is still in a strange place. The front grip is just begging for a dial to make changing settings on the go that much easier, and we would have loved a joystick on the back.
The increase in grip size would have allowed the addition of a second card slot, or alternatively, an upgrade to the existing card slot, making it compatible with faster cards would have been advantageous. There is no USB-C port, but it does have a headphone jack allowing you to listen to audio during recording — a valuable feature for video. Sony also could have included a higher-resolution viewfinder. One strange design decision is the removal of the pop-up flash that they replaced with…literally nothing. We can't fathom why they removed it. There is a hot shoe to attach an external flash, but even the cheapest one will add cost.
Sony A6600: Performance
Accurate eye tracking
Incredibly intuitive
Great in low light
While this camera isn't revolutionary, there are still areas where it outclasses the competition — the autofocus and tracking, where Sony is lightyears ahead. Sony's real-time tracking is lightning fast and highly accurate. It identifies the focal point and seamlessly switches between subjects.
To put the eye tracking and autofocus through its paces, we used 'The Black Cat Test.' Black cats are notoriously difficult to photograph as most cameras don't pick up the cat's face in the frame. Overall, the autofocus feature of the A6600 did a good job of tracking the eyes, provided the lighting was good and the subject was looking at or facing the camera. Once the subject looked away, it didn't switch to face tracking; this is a feature we'd love to see on this camera. Once the subject looked back towards the camera, it quickly recognized and started tracking the eyes again. There were instances when it struggled to detect the eyes, though we were shooting in unfavorable conditions — inside on a dull day.
The camera auto-selected an ISO of 6400 in this indoor setup, giving some minor noise in the images, but nothing that can't be fixed in post-processing. The images were incredibly sharp, and when it did get the autofocus correct — it was spot on.
This camera is terrific for astrophotography using longer shutter speeds on a tripod. You can afford to ramp the ISO right up before you start to see any noise. Sony cameras are so good in low light; you can get away with lower ISO levels when paired with one of the best lenses for astrophotography and still get incredible detail.
In terms of video, this camera is good, but it's not a camera that's designed with videographers in mind. That said, it performs well enough for decent vlogging and as a general video camera for documentary or casual travel videos. Although it has built-in cinematic modes, it doesn't have the fastest video rates.
Sony A6600: Functionality
Image stabilization
The sensor is showing its age
Incredible autofocus
The A6600 is one of the few crop sensor cameras with in-body stabilization (the other being the A6500). This is a great feature for an APS-C camera, but there haven't been any improvements to the stabilization since the previous model, and it isn't anything revolutionary. That said, the A6600 is still king when it comes to in-body stabilization and autofocus, making it better than most crop sensor options from many other brands.
We'd have loved for Sony to improve the sensor in this camera. The A6600 isn't an inexpensive camera, so why does it still have the same sensor as its predecessor? There's nothing necessarily wrong with the sensor; it delivers rich colors, natural skin tones and crisp details. A new processor helps the camera deliver better-quality images, but in our opinion, Sony should have upgraded the sensor in this model to 26MP. If they do bring out another camera in this range, this would be a welcome addition, especially if it's going to have a similar price point.
Even with its drawbacks, the tracking and autofocus on this camera are untouchable. That said, this is becoming the norm with Sony cameras. Aside from that, not many features differ between all Sony camera models. You could argue that once you've used one Sony camera, you've used them all.
Should you buy the Sony A6600?
Upon its release, there was a lot of negativity surrounding this camera. Everyone loved the A6500 as there was nothing else like it at the time, the only major improvements are the real-time tracking autofocus, in-body stabilization and a bigger battery. Sadly, due to the lack of innovation, the A6600 didn't come with as much of a wow factor as Sony would have liked.
One big issue with this camera is the price. As the camera is nothing ground-breaking, you must wonder whether it's worth the huge price tag for just the body alone. Would you be better off just paying a little bit more and purchasing an older full frame camera? It may not be worth upgrading from your current camera, but with that said, if you are looking for a fantastic APS-C camera with in-body stabilization, flawless tracking and have the budget for it, the A6600 is a great option. However — you could get the same specs for much cheaper — consider the A6400 or the A6100 for a better bang for your buck.
If the Sony A6600 isn't for you
If the Sony A6600 doesn't seem like the right camera for you, check out these worthy alternatives.
First there's the Fujifilm X-T3. It's the main rival of the Sony A6600. Sony's only advantage over the X-T3 is real-time tracking and in-body stabilization. Otherwise, the X-T3 is a better all-round camera in this same APS-C class for the same price. For a few extra hundred dollars, you could also consider the X-T4.
Next we have the high-resolution Canon EOS M6 Mark II. A great APS-C option, with a 32.5MP sensor and a capability of 14fps continuous shooting. This camera has face and eye tracking, making it great for shooting portraits and it even works when recording 4K video. This is a great, lightweight, and portable camera that's a whole lot cheaper than the Sony.
Finally, an alternative for professional photographers would be the full frame Sony A7C. It's not much more expensive than the Sony A6600 (a few hundred dollars) and the specs are about the same. It's incredibly light and compact — it's currently the world's smallest and lightest full frame camera. If you are considering professional photography, this could be a better long-term investment.