Marvel Comics' "Star Wars (opens in new tab)" series is currently exploring the post-"Empire Strikes Back" period, and in May, writer Charles Soule and artist Jesús Saiz will send Luke Skywalker on a quest to replace his father's lightsaber, lost on Bespin - and it looks like he'll find a new, yellow-bladed replacement (opens in new tab).
The new yellow lightsaber debuts in this cover from R.B. Silva. It's safe to assume it's a stopgap before Luke builds the green lightsaber seen in "Return of the Jedi" - but it could have a deeper connection to Star Wars mythos, with Rey wielding a yellow lightsaber at the end of "Rise of Skywalker."
Star Wars #6 is due out in May. Look for Marvel Comics full May 2020 solicitations right here on Newsarama later this month.
Originally published on Newsarama.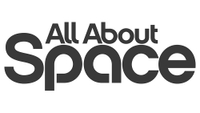 (opens in new tab)