We love the Celestron SkyMaster 25x100s — so much so they sit as one of our favorite binoculars for astronomy and stargazing, and have done for a long time (we gave them Editor's Choice way back in 2015 for large astronomy binoculars).
We usually consider them good value for money, so with a saving of $108.19, that's 21% off the original price, it would be criminal to not share this deal.
They certainly aren't a pair of generalist or everyday use binoculars and there's no way you'll be taking them out on a hike anytime soon as they are 15.3 inches long and weigh almost 4kg. What they're great for, is mounting on a sturdy tripod (something like the Manfrotto 190 Go!) to explore the night sky in amazing detail. In the right conditions, you'll be able to see the atmospheric belts of Jupiter as well as dense star fields including Messier 24.
---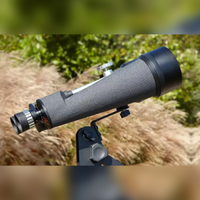 Celestron SkyMaster 25x100: was $499.95 now $391.76 at Amazon.
Save 21% on these mammoth binoculars for one day only. Once you have them secured on a tripod they will give you decades of incredible stereoscopic star-hopping.
---
The field of view is 3-degrees, so you won't see much of the sky at once, but that isn't the point. The point is to get closer to celestial subjects to examine them in detail. At full price, though we think they are great value, it is a big expense if you're only going to use them for star hopping or planespotting. But at half price, it's a much more reasonable investment.

Don't forget, if you want to make the most of Amazon Prime Day 2023, check out our Amazon Prime Day hub for a roundup of the best discounts and deals on telescopes, binoculars, cameras, star projectors, drones, lego and much more.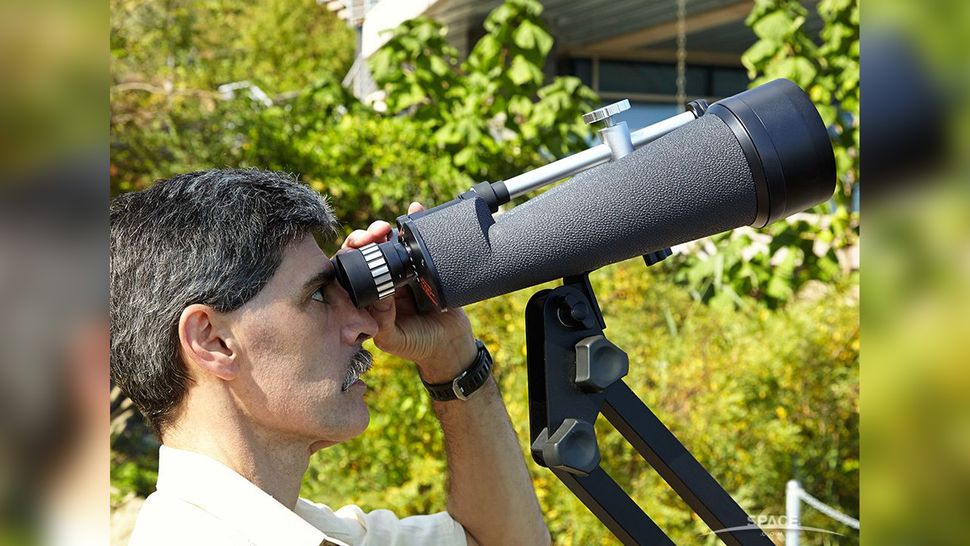 Key Specs: These binoculars have a huge 25x magnification and a lens diameter of 100mm. This large aperture will drink in loads of light. They are very heavy at almost 4kg, so you'll need to ensure your tripod can handle them. The eye relief is 15mm, which is ok for spectacle wearers but not ideal.
Consensus: You can read our feedback on these binoculars in our hands-on Celestron SkyMaster 25x100 review. We liken the experience of looking into these binoculars to looking through two 100mm refractor telescopes (with image-erecting prisms) side by side. You set the focus of the eyepieces independently; there is no central focus knob.
Buy if: You have a sturdy tripod and want a pair of binoculars that you'll use mainly for stargazing. Of course, you could use them in other situations, like at sporting events or on a wildlife safari, but you'll need to be aware of the bulk and plan accordingly.
Don't buy if: You're looking for a lightweight or portable pair of binoculars. Plenty of models are available that offer high power (magnification) that aren't this huge. You'll also need a tripod; if you don't have one or plan to buy one, steer clear of this model.
Alternative models: There are plenty of recommended models to choose from on our best binoculars guide. Though these binoculars have the largest power (magnification) on the list, this isn't everything. If you have the money to invest in what we think are simply the best binoculars for stargazing, consider the Canon 10x42 IS WP binoculars. They feature built-in optical stabilization technology which gives the illusion they are mounted on a tripod when they aren't! If you still want to push for a larger magnification, there is an 18x50 version. If you have the cash, go for it, you won't regret it! For a more affordable pair, consider the Celestron SkyMaster 15x70 we reviewed last year, available today for less than $80, and excellent for low light and long-range conditions. They are also available as a bundle with a Smartphone adapter for basic astrophotography.