Update, Dec. 8: Blue Origin announced on Wednesday that due to high winds, the launch of its next crewed flight would occur no earlier than Saturday (Dec. 11), with blastoff scheduled for 9:45 a.m. EST (1445 GMT).
---
Laura Shepard Churchley is bringing more than just memories of her father on her upcoming Blue Origin launch into space. As the eldest daughter of the United States' first astronaut, Churchley has packed a stash of special items that not only made the trip before, but went further — to the moon and back.
Churchley was 14 years old when her dad, Alan Shepard, lifted off on NASA's first human spaceflight, Mercury-Redstone 3, on May 5, 1961. Now 74, Churchley is not only following in her father's footsteps, but his trajectory, too. The suborbital flight path that Blue Origin's aptly-named "New Shepard" rocket will fly is slightly lower than the one Shepard trailblazed 60 years ago.
"I know we are going to get training so I will know what to expect, but it looks like the same thing that Daddy did, just about five minutes shorter," Churchley said in an interview with collectSPACE.com.
One major difference will be the "space" that is available inside Churchley's ride. Shepard's Mercury capsule, "Freedom 7," had barely enough room for its pilot, let alone anyone or anything else. Blue Origin's New Shepard seats six. Churchley's NS-19 mission crewmates will include four paying passengers (Dylan Taylor, Evan Dick and Lane and Cameron Bess) and "Good Morning America" anchor Michael Strahan.
Freedom 7 was so tightly packed that Shepard only had one piece of memorabilia with him on his history-making 15-minute flight: a 23-by-36-inch (58-by-91 cm) American flag that was rolled up and stuck within a wiring bundle in the spacecraft.
By comparison, Churchley and her five fellow Blue Origin fliers each have a small pouch to pack with mementos.
"I have a silver dollar of his that he took to the moon for my grandmother and I have his Naval Academy ring that he wore on that mission," she said, referring to Shepard's second spaceflight, Apollo 14, during which he became the fifth person to walk on the moon. "I have some enamel Apollo 14 pendants and I have my opal pendant that Daddy took to the moon for me in 1971, so I am going to send that up again."
Churchley also packed a piece of heat shield and a South African Krugerrand that previously flew into space with her father.
"I'm taking that gold coin up for coin collectors," she said.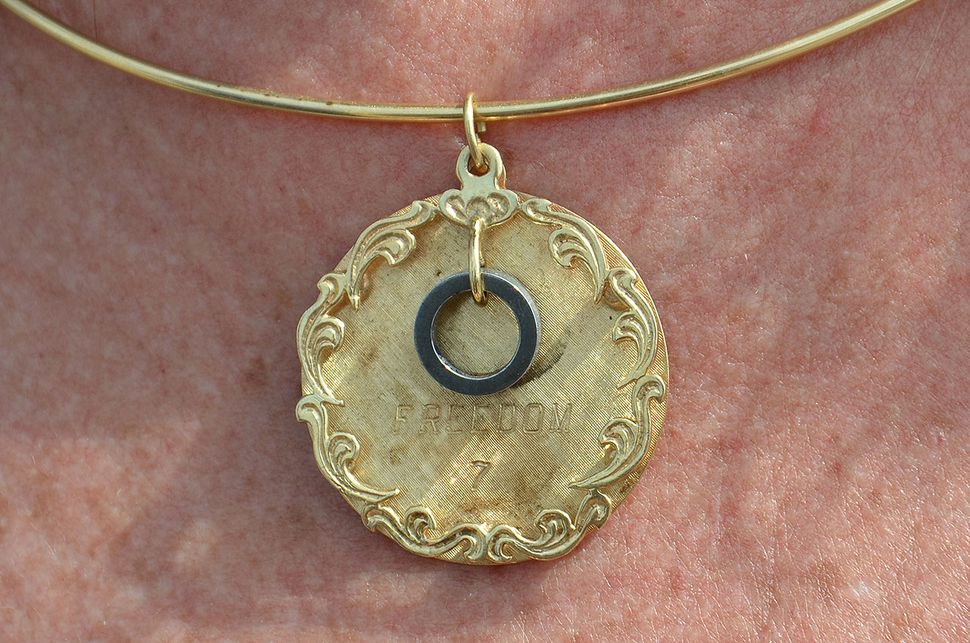 Churchley is also taking a piece of Freedom 7. Though Shepard only flew with the one flag, he later gifted Churchley with a small washer that was removed from his Mercury spacecraft post-flight. The metal ring suspended from a gold pendant will now add a few more minutes floating in space to its history.
"I am also taking a tennis ball for my grandson and a couple of golf balls for my husband and some friends," Churchley told collectSPACE.
Shepard famously became the first person to hit a golf ball off the moon, a feat Churchley does not expect she will be able to mimic on her flight. Among other concerns, the New Shepard capsule is outfitted with what Blue Origin promotes as the largest windows ever launched into space.
"Well, we could probably take a golf ball and just gently throw it to each other," she joked.
Churchley has also packed two items for the Astronaut Scholarship Foundation (formerly, Mercury 7 Foundation), a non-profit co-founded by her father which she now helps lead as the chair for its Board of Trustees.
"I am taking an American flag that went to the moon with Daddy. I'm taking that in my bag. And then I'm taking his Apollo 14 patch that also went to the moon so they can make a display at their home office in Orlando," said Churchley. "They have already asked me to give a talk next year, so I'll be happily helping them out."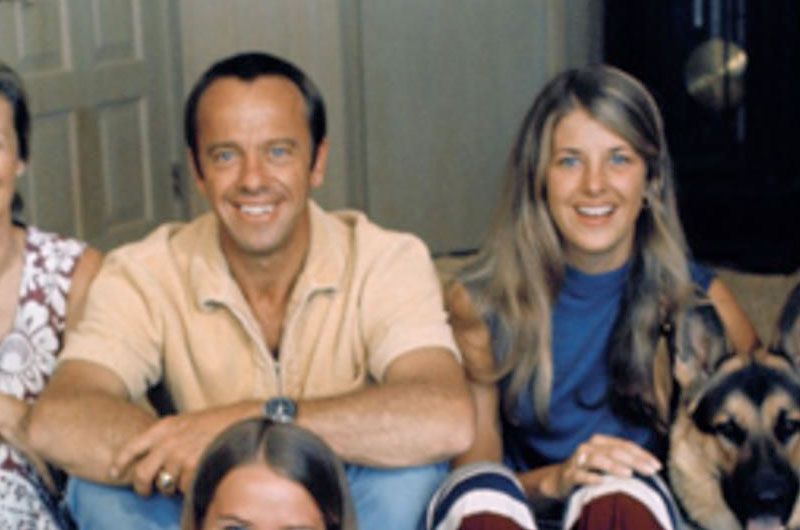 Churchley's New Shepard-19 (NS-19) mission is scheduled to lift off Thursday morning (Dec. 9) from Blue Origin's Launch Site One near Van Horn, Texas. Although she does not place much importance on titles, she said that she is proud that she will soon become the first daughter of an astronaut to fly into space.
"I like becoming the first father and daughter to fly," she said, "just because I like my father."
collectSPACE is thankful to RR Auction for sponsoring coverage of Blue Origin's New Shepard-19 (NS-19) mission. The auction house is based in New Hampshire, Alan Shepard's home state, and was behind the $28 million sale of the first seat on Blue Origin's New Shepard launch vehicle.
Follow collectSPACE.com on Facebook and on Twitter at @collectSPACE. Copyright 2021 collectSPACE.com. All rights reserved.