NASA's Artemis 2 mission: Everything you need to know
Artemis 2 will be the first mission to carry humans to the moon's vicinity since 1972.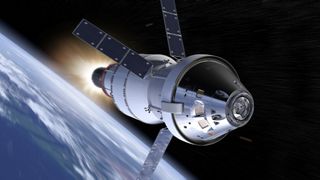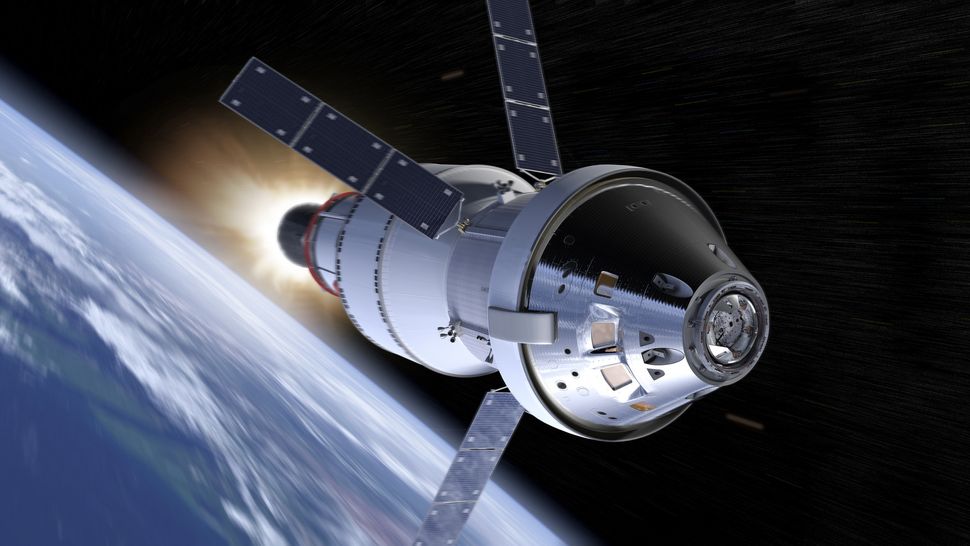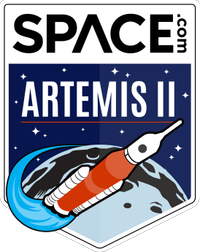 (Image credit: NASA)
Artemis 2 is the second scheduled flight of the Artemis program and the first crewed Artemis mission.
Artemis 2 will include three astronauts from NASA and one from the Canadian Space Agency. NASA commander Reid Wiseman, NASA pilot Victor Glover, NASA mission specialist Christina Koch and CSA mission specialist Jeremy Hansen will fly around the moon before returning to Earth. The roughly 10-day-long mission is tentatively scheduled to launch in November 2024.
Artemis 2 will use the huge Space Launch System (SLS) megarocket and Orion spacecraft to launch the crew on the lunar flyby mission. The astronauts and mission controllers will collect data on Orion and the crew's performance to assess how ready the Artemis program is to send people to the moon's surface.
The inclusion of a CSA astronaut is due to Canada's commitment to supply Canadarm3, a robotic arm that will service the NASA Gateway space station. In exchange, CSA will receive astronaut seats and science slots aboard some future Artemis missions, including Artemis 2.
Related: NASA's Artemis 1 moon mission explained in photos
Elizabeth Howell, Ph.D., is a staff writer who has reported on the Canadian space program since 2003. She attended the Artemis 2 crew announcement in Houston on April 3, 2023 that included the selection of a Canadian Space Agency astronaut. Elizabeth's on-site reporting includes two human spaceflight launches from Kazakhstan, three space shuttle missions in Florida, and embedded reporting from a simulated Mars mission in Utah.
Artemis 2 launch date
The Artemis 2 launch date is tentatively set for November 2024, but that depends on the readiness of a few items.
NASA continues to evaluate the data collected from Artemis 1 to make changes, as required for Artemis 2. Artemis 1 successfully launched Artemis 1 at 01:47 a.m. EST (0647 GMT) on November 16, from Launch Complex 39B at NASA's Kennedy Space Center in Florida. The mission collected radiation data and engineering data to assess the SLS and Orion spacecraft's readiness to carry humans.
The crewed Artemis 2 mission requires new spacesuits that are built to endure the cislunar environment, which has more radiation than inside low Earth orbit where astronauts receive more protection. Spacesuit maker Axiom Space revealed its prototype spacesuit in March 2023 but has provided no significant development updates since.
As of June 2023, NASA is assembling key elements of the Artemis 2 hardware in anticipation of doing testing and integration later in the process. The biggest mission change from Artemis 1 will be the availability of an environmental system to provide oxygen to the astronauts, as the previous uncrewed mission did not require that.
Who will fly on Artemis 2?
The Artemis 2 crew was announced on April 3, 2023, during an event held at Ellington Field, home to NASA's aircraft operations located near the Johnson Space Center in Houston.
"Reid, Victor, Christina, and Jeremy, each of these adventurers has their own story. But together, they represent our creed: E pluribus unum — out of many, one," said NASA Administrator Bill Nelson. "Together, we will usher in a new era of exploration for a new generation of star sailors and dreamers — the Artemis Generation."
Briefly, the four astronauts include:
NASA commander Reid Wiseman: Wiseman is an aviator with the U.S. Navy who was a test pilot and project officer at Naval Air Station Patuxent River in Maryland when selected by NASA in 2009. Artemis 2 will be Wiseman's second mission. He has 165 days of space experience on Expedition 41, which flew to the International Space Station between May and November of 2014.
NASA pilot Victor Glover: Glover will be the first Black astronaut to fly around the moon. In his first spaceflight mission, Glover, a Naval aviator, piloted aircraft in the U.S., Italy, Japan and the Middle East. He was selected by NASA in 2013 and Artemis 2 will be his second space mission. On his first, he served as the pilot on the Crew-1 flight of SpaceX's Crew-1 capsule that launched Nov. 15, 2020. Crew-1 was the first operational commercial crewed mission to the ISS.
NASA mission specialist Christina Koch: Koch is a scientist and engineer, having previously worked at NASA's Goddard Space Flight Center (GSFC) and the Johns Hopkins University Applied Physics Laboratory on various missions as well as serving in Antarctica at the Amundsen-Scott South Pole Station and Palmer Station. She was selected by NASA in 2013. On Koch's previous mission, she flew a female record-setting 328 days in space on the ISS while participating in the first all-female spacewalk.
CSA astronaut Jeremy Hansen: Hansen is a fighter pilot with the Royal Canadian Air Force whose previous work has included efforts with NORAD (North American Aerospace Defense Command) and in the Arctic. He was selected by the CSA in 2009 and due to Canada's small contributions in space, is not yet flown. That said, he has extensive experience with the space program working in remote environments and has held many senior management positions. Large projects include managing the training schedules of the entire 2017 astronaut class (Canadians and Americans alike, a first for Canada), advising Canadian politicians and policy-makers on the country's space planning projects, and creating the spacewalk sequence for the complex refurbishment of the Alpha Magnetic Spectrometer instrument on the ISS.
What will Artemis 2 do?
Artemis 2 will be the first major test of the SLS and Orion spacecraft systems with humans on board. The mission will aim to hit four major metrics of readiness, according to the Canadian Space Agency: mission planning, system performance, crew interfaces and guidance and navigation systems.
The mission path will see Orion take an orbit around Earth known as "hybrid free return," which will see the spacecraft orbit Earth twice to pick up speed for the trans-lunar injection. Orion will then swing around the moon on a "free-return trajectory" to make a direct return back to our planet, NASA has said.
The mission is expected to last between eight and 10 days, but may be extended to as many as three weeks depending on the mission objectives. The four astronauts on board Artemis 2 will be the furthest people to fly from Earth after 1970's Apollo 13, assuming the new mission reaches its expected maximum altitude of 5,523 miles (8,889 km) above the moon's surface.
The European Space Agency says the mission will need to achieve the following milestones:
Launch from NASA's Kennedy Space Center's Launch Pad 39B to low-Earth orbit.
A maneuver in Earth orbit to raise the perigee, or the lowest point of the orbit, roughly 40 minutes after liftoff. This will be performed with the SLS Interim Cryogenic Propulsion Stage (ICPS).
A burn to raise the apogee, or highest part of the orbit, again using the ICPS.
A system check at 42 hours after the mission begins to ensure the orbit is correct, ranging from (112 miles) 185 km at the closest point to Earth and 1,616 miles (2,600 km) at its highest point.
The ICPS will be disposed and Orion will do a translunar injection to fly to the moon. The trip to the moon will take four days and have a maximum altitude of 5,523 miles (8,889 km) above the moon's surface.
The spacecraft will return home. Once the spacecraft is close to Earth, the crew module will separate from the European Service Module and the crew module adapter, allowing for splashdown in the Pacific Ocean.
Training for the mission will take approximately 18 months, according to NASA. Ascent training will include "prelaunch operations around the launch pad, and give the crew a deep understanding of major milestones leading up to and during launch, as well as the first few hours in orbit."
Preparing for a return to Earth will include "how to monitor and execute entry operations, how to communicate with recovery teams, and how to handle different post-splashdown scenarios they could face as they await recovery on the ocean surface."
The coasting, moon-circling and Earth-orbiting phase will include mission activities, science experiments and contingency training. The astronauts will be asked to do a "rendezvous and proximity operations demonstration" in Earth orbit to simulate docking with NASA's forthcoming Gateway station.
The astronauts will also receive specific training to the Orion and Space Launch System for a range of normal and emergency situations, as well as learning how to communicate with Mission Control from deep space, among other things.
What comes after Artemis 2?
Investigators working with Artemis 2 will spend several months at the least analyzing data. The next mission in line is a landing mission called Artemis 3, which will land on the surface of the moon in 2025 if all goes to plan.
NASA's Office of the Inspector General has expressed skepticism about that timeline. There have been delays in getting the human landing system ready, which will use SpaceX's Starship, due to technical and legal reasons. In addition, there were development delays in the spacesuits that NASA was creating; the agency has pivoted to commercial suppliers to fill the gap.
Starship has faced various development challenges, including environmental permits and a failure during its debut launch to space in April 2023. SpaceX has pledged to refly Starship quickly. But approval from the Federal Aviation Administration and other factors may push the Artemis 3 landing to at least 2026.
Whenever Artemis 3 lands on the surface, it will be at least 53 years since the last touchdown by humans since NASA's Apollo 17 in 1972. NASA's Apollo program saw 12 individuals, all white men, land on the moon between 1969 and 1972. NASA has pledged the first landing mission (and future landing missions) will include a woman and a person of color.
Joe Acaba is a former educator who has flown three times to space, including two long-duration missions on board the ISS. In February 2023, he was named chief of the NASA Astronaut Office at NASA's Johnson Space Center in Houston. Acaba is the first person of Hispanic heritage to hold the role.
How will Artemis 2 inform future space missions for the Artemis program and Gateway?
Now that we have humans in the capsule, we're going to have a life support system that we have not yet tested out. So that of course is a big step. Of course, we want to get our crew members back safely. And then we take that and then we look at Artemis 2, and Artemis 3 and subsequent.
What's next after Artemis 2?
When we go down to the surface (on Artemis 3), we need to know how this capsule behaves. When Gateway gets (to the moon), we're going to have a mission on how do we rendezvous and dock to the Gateway. All of these are just small steps, and the order may change around a little bit.
What kind of traits will each of the astronauts bring to the Artemis 2 crew?
You can see that they're all individually very talented, but when you select a crew it's how do they work together — that is what a team is all about. (For example) Victor's a great pilot, and Jeremy's a great pilot, and they can use those piloting skills. (More generally) you can imagine living in a capsule for more than 10 days, it doesn't matter how technically capable you are, it's how are you as a human.
This Q&A is based upon an exclusive Space.com interview with Joe Acaba on April 3, 2023, hours after the Artemis 2 crew's identities were made public.
Additional resources
You can read more about the Artemis program on the NASA Artemis website. If you want a deep dive into Artemis 2, consult this European Space Agency Artemis 2 site.
Bibliography
Canadian Space Agency. (2022, April 17). "The Artemis program: Humanity's return to the moon." https://www.asc-csa.gc.ca/eng/astronomy/moon-exploration/artemis-missions.asp
European Space Agency. (n.d., accessed 2022, Aug. 17.) "Artemis II." https://www.esa.int/Science_Exploration/Human_and_Robotic_Exploration/Orion/Artemis_II
NASA. (2023, May 15.) "NASA gears up to train Artemis II crew for moon mission." https://www.nasa.gov/feature/nasa-gears-up-to-train-artemis-ii-crew-for-moon-mission
NASA. (2021, Dec. 14). "Artemis II." https://blogs.nasa.gov/artemis/tag/artemis-ii/
Get the Space.com Newsletter
Breaking space news, the latest updates on rocket launches, skywatching events and more!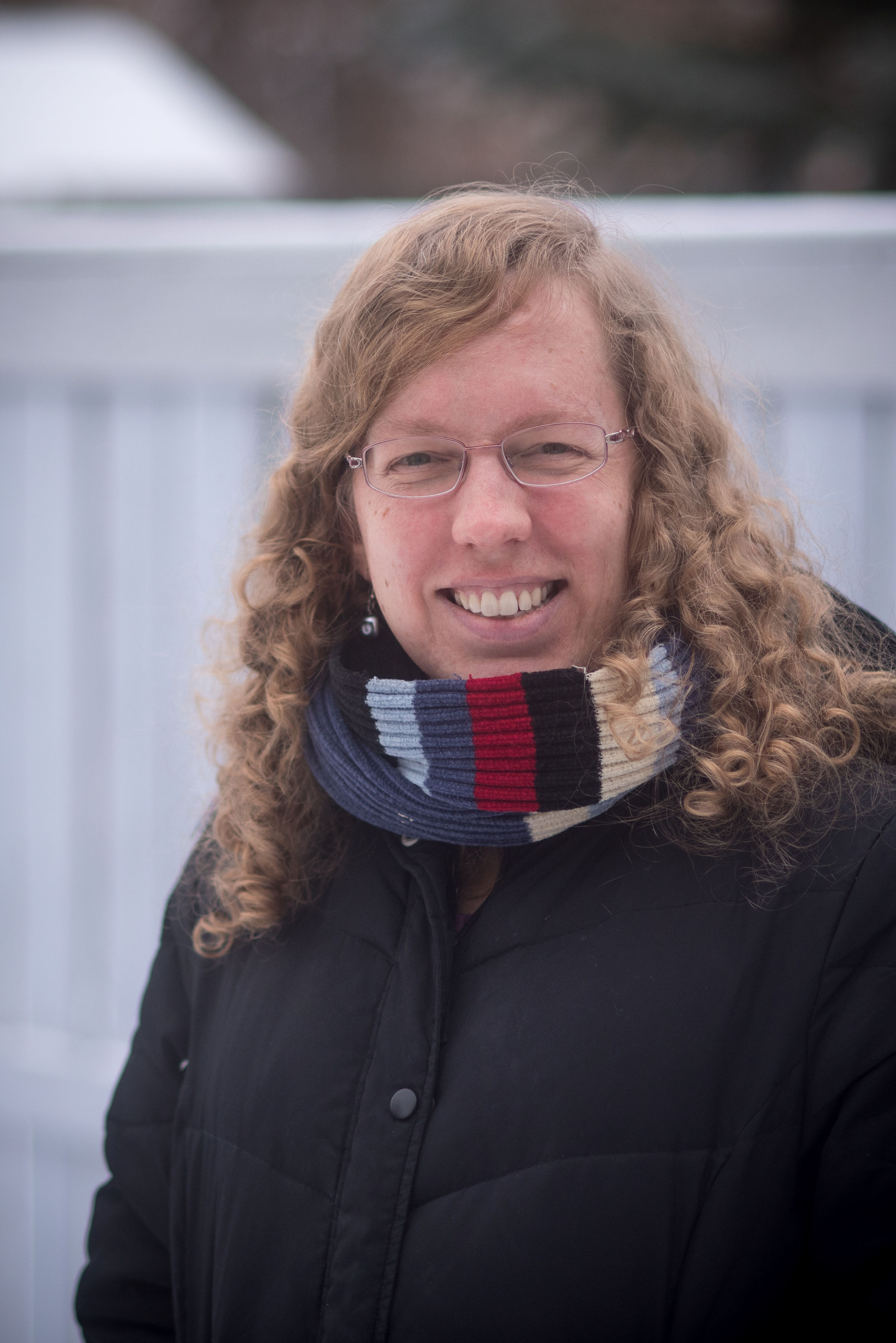 Staff Writer, Spaceflight
Elizabeth Howell (she/her), Ph.D., is a staff writer in the spaceflight channel since 2022 covering diversity, education and gaming as well. She was contributing writer for Space.com for 10 years before joining full-time. Elizabeth's reporting includes multiple exclusives with the White House and Office of the Vice-President of the United States, an exclusive conversation with aspiring space tourist (and NSYNC bassist) Lance Bass, speaking several times with the International Space Station, witnessing five human spaceflight launches on two continents, flying parabolic, working inside a spacesuit, and participating in a simulated Mars mission. Her latest book, "Why Am I Taller?", is co-written with astronaut Dave Williams. Elizabeth holds a Ph.D. and M.Sc. in Space Studies from the University of North Dakota, a Bachelor of Journalism from Canada's Carleton University and a Bachelor of History from Canada's Athabasca University. Elizabeth is also a post-secondary instructor in communications and science at several institutions since 2015; her experience includes developing and teaching an astronomy course at Canada's Algonquin College (with Indigenous content as well) to more than 1,000 students since 2020. Elizabeth first got interested in space after watching the movie Apollo 13 in 1996, and still wants to be an astronaut someday. Mastodon: https://qoto.org/@howellspace