Orbital ATK Cygnus Mission Delayed to Mid-April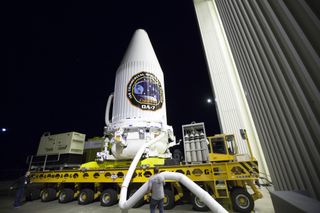 (Image credit: Leif Heimbold/NASA)
WASHINGTON — A Cygnus cargo mission to the International Space Station delayed because of booster problems will not fly until at least the middle of April, a NASA official said March 28.
In a presentation to the NASA Advisory Council's Human Exploration and Operations Committee here, Robyn Gatens, deputy director of the ISS division at NASA Headquarters, said the delay will also push back a spacewalk planned to take place on the station next week.
The Orbital ATK Cygnus, on a mission designated OA-7, was scheduled to launch in mid-March on a United Launch Alliance Atlas 5, but was delayed several days, first by a hydraulics issue with the rocket's first stage and later by a problem with ground support equipment.
ULA announced March 22 that the launch would be postponed again, this time because of "a different issue with a booster hydraulic line," according to a company statement. No new launch date was announced.
Gatens said NASA was now expecting the Cygnus to launch to the station no earlier than the middle of April. "The Orbital launch, the next launch, has slipped due to an investigation of a hydraulic leak in the booster engine compartment that's in work," she said. "There are some components being replaced. The investigation is going on and we're currently targeting no earlier than, probably, a mid-April launch."
ULA spokeswoman Jessica Rye said March 28 that a new launch date has not been set yet for the mission. "Additional information will be provided once testing to resolve the booster hydraulic issue is complete," she said.
Among the cargo on the Cygnus is an avionics box that astronauts Thomas Pesquet and Peggy Whitson planned to install on the exterior of the ISS during a spacewalk scheduled for April 6. That spacewalk, Gatens said, will be postponed until after the Cygnus arrives as the ISS, adding that it is not critical to station operations or research. "We don't have a new date for that," she said of the spacewalk. "A team is currently assessing when that can be planned."
The delayed Cygnus mission comes during a busy time for space station operations. A Soyuz carrying NASA astronaut Shane Kimbrough and Roscosmos cosmonauts Sergey Ryzhikov and Andrey Borisenko is scheduled to leave the station and return to Earth April 10. A new Soyuz, with NASA astronaut Jack Fischer and Roscosmos cosmonaut Fyodor Yurchikhin on board, will launch to the ISS April 20.
A SpaceX Dragon mission, designed SpX-11 by NASA, is scheduled to launch to the station in May, Gatens said. She did not give a specific launch date, but Paul Hertz, director of NASA's astrophysics division, said during a presentation at the National Academies' Space Science Week here March 28 that the launch is currently scheduled for May 14. Among the payloads on that mission is an astronomical instrument, the Neutron star Interior Composition ExploreR (NICER), which will be installed on the station's exterior.
"Everything's on track for this mission," Gatens said of the SpX-11 mission. She also confirmed that this mission will be the first to use a previously-flown Dragon capsule.
This story was provided by SpaceNews, dedicated to covering all aspects of the space industry.
Get the Space.com Newsletter
Breaking space news, the latest updates on rocket launches, skywatching events and more!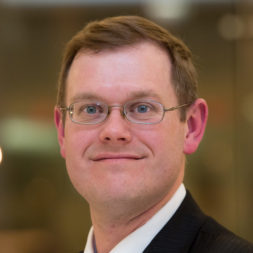 SpaceNews Senior Staff Writer
Jeff Foust is a Senior Staff Writer at SpaceNews, a space industry news magazine and website, where he writes about space policy, commercial spaceflight and other aerospace industry topics. Jeff has a Ph.D. in planetary sciences from the Massachusetts Institute of Technology and earned a bachelor's degree in geophysics and planetary science from the California Institute of Technology. You can see Jeff's latest projects by following him on Twitter.