Space Walk of Fame Renames Florida Facility 'American Space Museum'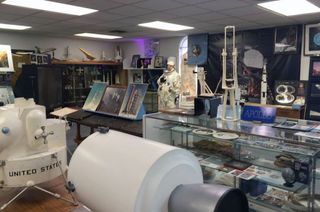 (Image credit: Space Walk of Fame Foundation)
A Florida museum led and supported by spaceflight pioneers, community leaders and former space program workers now has a new name to better reflect its mission.
The U.S. Space Walk of Fame Museum, founded in 2001, has been renamed the American Space Museum.
"The name change was a logical next step in our evolution as it gives visitors a better idea of what they'll experience at our facility," said Tara Dixon Engel, the American Space Museum's executive director, in a statement. [Most Extreme Human Spaceflight Records of All Time]
The 6,100-sq. foot (570-sq. m) museum, which moved into its current Titusville building in 2014, displays artifacts and collectibles donated by astronauts and space workers who were involved in U.S. program since its start in the 1950s. The museum's exhibition hall devotes galleries to NASA's Mercury, Gemini and Apollo programs, as well as the more recently-retired space shuttle program.
One of the museum's most popular exhibits offers visitors the chance to experience the sounds and sensations of an actual rocket countdown and launch. The Cape Canaveral Room features a sequencer from Launch Complex 16 at the Cape Canaveral Air Force Station that had been used to launch Titan II missiles, as well as consoles from Pad 36A, which were last used in 2005 to launch Atlas-Centaur rockets.
Over the past year, the museum has been the focus of an extensive "refresh," including implementing new collection practices, creating interpretive signage and redesigning the facility's galleries and public areas.
The U.S. Space Walk of Fame Foundation still oversees the American Space Museum, as well as four monuments erected to honor the workers behind the Mercury, Gemini, Apollo and space shuttle programs at Space View Park in Titusville and a new digital Space Workers Hall of Honor.
"Now that [Titusville] maintains the monuments while our foundation manages the engraving process, we are able to focus more on the form and function of the museum," said Dixon Engel.
"We have been upgrading and improving our processes and the overall visitor experience," she said. "Our purpose has never changed; we are here to honor America's space pioneers, preserve our nation's space history and inspire a new generation of dreamers and doers."
"That's the constant for our monuments and our museum."
The new name was adopted to better convey that goal to visitors, who have sometimes confused the museum with the nearby U.S. Astronaut Hall of Fame.
"Or they thought we were a facility dedicated to those who had walked in space," Dixon Engel stated. "By becoming the American Space Museum, we tell visitors exactly what they can expect from us."
In addition to continuing to refresh its artifact displays, the American Space Museum also offers a space education program, a STEAM Shop offering science and technology gifts, and soon, a new "makerspace," providing the use of 3D printers, LEGO toy sets and other hands-on projects.
The American Space Museum, located at 308 Pine Street in Titusville, is open to the public six days a week, Monday through Saturday, from 10 a.m. to 5 p.m.
Follow collectSPACE.com on Facebook and on Twitter at @collectSPACE. Copyright 2016 collectSPACE.com. All rights reserved.
Get the Space.com Newsletter
Breaking space news, the latest updates on rocket launches, skywatching events and more!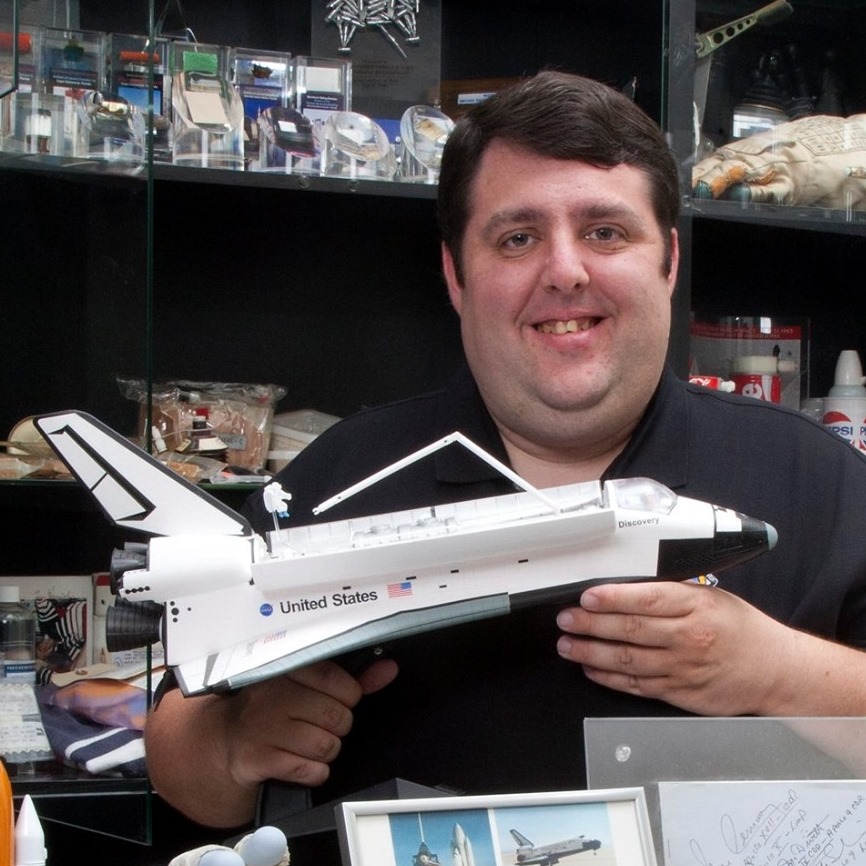 collectSPACE.com Editor, Space.com Contributor
Robert Pearlman is a space historian, journalist and the founder and editor of collectSPACE.com, an online publication and community devoted to space history with a particular focus on how and where space exploration intersects with pop culture. Pearlman is also a contributing writer for Space.com and co-author of "Space Stations: The Art, Science, and Reality of Working in Space" published by Smithsonian Books in 2018. He previously developed online content for the National Space Society and Apollo 11 moonwalker Buzz Aldrin, helped establish the space tourism company Space Adventures and currently serves on the History Committee of the American Astronautical Society, the advisory committee for The Mars Generation and leadership board of For All Moonkind. In 2009, he was inducted into the U.S. Space Camp Hall of Fame in Huntsville, Alabama. In 2021, he was honored by the American Astronautical Society with the Ordway Award for Sustained Excellence in Spaceflight History.