Space pictures! See our image of the day
The brilliance of a nighttime launch takes center stage in this spectacular photo from SpaceX of Starlink satellite fleet launch.
Mobile Launcher on a Roll
Friday, June 28, 2019: NASA's mobile launcher arrives at NASA's Launch Complex 39B at the Kennedy Space Center in Florida for final tests in preparation for its launch of the Space Launch System (SLS) megarocket and Orion spacecraft. The mobile launcher will be used for the launch of Artemis 1, the first planned mission of NASA's new moon exploration program. It arrived at the pad on June 27 and will remain there for the rest of the summer as NASA gears up for the historic uncrewed test flight around the moon. — Hanneke Weitering

Strawberry Moon Seen from Space
Thursday, June 27, 2019: The full moon of June, also known as the Strawberry Moon, looms above Earth's horizon in this photo taken by an astronaut at the International Space Station. The image was captured on June 17 as the space station was orbiting 254 miles (409 kilometers) above the Pacific Ocean northeast of Guam. — Hanneke Weitering

Liftoff of the Falcon Heavy
Wednesday, June 26, 2019: SpaceX's Falcon Heavy rocket fires its engines for a spectacular nighttime liftoff from NASA's historic launch pad 39A at Kennedy Space Center in Florida. The mission, which launched early Monday morning, carried payloads for the U.S. Air Force's Space Test Program, NASA, NOAA and the Planetary Society. — Hanneke Weitering

Astronauts Return to Earth
Tuesday, June 25, 2019: A Soyuz crew capsule carrying three crewmembers home from the International Space Station parachuted down to Earth under the first-quarter moon on Monday night (June 24). NASA astronaut Anne McClain, Russian cosmonaut Oleg Kononenko and Canadian Space Agency astronaut David Saint-Jacques touched down southeast of the town of Dzhezkazgan on the steppe of Kazakhstan at 10:47 p.m. EDT (0247 GMT or 8:47 a.m. local time on June 25). — Hanneke Weitering

'Galaxies With a Chance of Asteroids'
Monday, June 24, 2019: Several asteroids "photobombed" this Hubble Space Telescope image of galaxies in deep space. The composite shows the curved trails of 20 different asteroids, some of which were undiscovered until they appeared in Hubble's field of view. This picture, which was first originally in 2017, shows the parallel field for the galaxy cluster Abell 370. It is being revisited as part of the European Space Agency's new "Hubble Asteroid Hunter" citizen science project. — Hanneke Weitering

Hubble's 'Hidden Treasure'
Friday, June 21, 2019: Countless stars fill the cosmic void around the irregular galaxy IC 10 in this deep-space image from the Hubble Space Telescope. Located 2.2 million light-years from Earth in the constellation Cassiopeia, IC 10 is the closest known starburst galaxy, or a galaxy that is undergoing rampant formation of new stars. It is a member of the Local Group, a collection of more than 50 galaxies that includes the Milky Way. This image won 10th place in the Hubble Hidden Treasures competition, which called on the public to help sift through Hubble's enormous collection of images to find the most beautiful ones that did not receive the fanfare they deserved. — Hanneke Weitering

'The Boot' Spotted from Space
Thursday, June 20, 2019: A new photo of Earth from space offers a clear view of southern Italy, a peninsula commonly referred to as "the boot," and the island of Sicily. The northern part of the country is obstructed by a blanket of clouds that stretches as far as the eye can see. An astronaut at the International Space Station captured this view of Italy as it was passing over the Mediterranean Sea on June 9. At the time, the space station was orbiting at an altitude of 255 miles (410 kilometers), which is more than high enough to be able to see the curvature of the Earth. — Hanneke Weitering

Triple Cubesat Sendoff
Wednesday, June 19, 2019: Outside the International Space Station, the Japanese Small Satellite Orbital Deployer ejects three small cubesats into low Earth orbit for the BIRDS-3 mission, which is part of a program to help countries build their first satellites. This batch of cubesats includes Nepal's first satellite, NepaliSat-1, and Sri Lanka's first satellite, Raavana-1. The third is a Japanese cubesat called Uguisu. All three arrived at the space station in April on board a Cygnus cargo spacecraft, and the Expedition 59 crew released them into space on Monday (June 17). — Hanneke Weitering


Happy Anniversary, LRO!
Tuesday, June 18, 2019: Ten years ago today, NASA's Lunar Reconnaissance Orbiter (LRO) soared into space atop an Atlas 5 rocket, together with the agency's Lunar Crater Observation and Sensing Satellite (LCROSS). The rocket with the two spacecraft lifted off from Launch Complex 41 at Cape Canaveral Air Force Station in Florida on June 18, 2009, at 5:32 p.m. EDT (2132 GMT). LCROSS intentionally crashed into the moon a few months later, but LRO is still going strong today. — Hanneke Weitering

Milky Way Sparkles Over ALMA
Monday, June 17, 2019: The arc of the Milky Way galaxy stretches over the Atacama Large Millimeter/submillimeter Array (ALMA) in northern Chile in this panoramic shot by European Southern Observatory photo ambassador Petr Horálek. Also visible in the night sky here are the Crux constellation (also known as the Southern Cross), located above and to the right of the nearest antenna, and the Carina Nebula, a reddish-pink emission nebula to the right of the Southern Cross. — Hanneke Weitering

A Falcon in the Clouds
Friday, June 14, 2019: A SpaceX Falcon 9 rocket pierces through a layer of clouds after lifting off in the thick morning fog at Vandenberg Air Force Base in California on Wednesday (June 12). The rocket successfully delivered three Earth-observing satellites into Earth orbit for the Canadian Space Agency before returning to Earth to stick a landing. — Hanneke Weitering

Cloudy Sunset Seen from Orbit
Thursday, June 13, 2019: A sheet of clouds blankets the sky over the Pacific Ocean as light from the setting sun reflects off the surface of the water in this view from the International Space Station. An Expedition 59 astronaut captured this photo on Tuesday (June 11) when the space station was flying into the sunset about 650 miles (1,050 kilometers) off the coast of San Francisco. — Hanneke Weitering

Satellite Flare Over VLT
Wednesday, June 12, 2019: A satellite flare lights up the sky over the European Southern Observatory's Very Large Telescope (VLT) array on Paranal mountain in Chile in this sparkling image by ESO photo ambassador Roger Wesson. The four main unit telescopes that make up VLT are pictured here. Not pictured are the array's four smaller auxiliary telescopes. — Hanneke Weitering

A Jovian Abyss
Tuesday, June 11, 2019: NASA's Juno spacecraft spotted this dark, eerie hole at the center of a cloud vortex in Jupiter's atmosphere. The dark spot, located in a Jovian jet stream, is surrounded by bright high-altitude clouds that appear brighter as they swirl in the sunlight. Juno captured this image on May 29 when the spacecraft was about 9,200 miles (14,800 kilometers) above Jupiter's cloud tops. — Hanneke Weitering

Southern Lights Seen from Space
Monday, June 10, 2019: Lime-green auroras shimmy over the South Pole in this view from the International Space Station. "Years ago at the South Pole, I looked up to the aurora for inspiration through the 6-month winter night," NASA astronaut Christina Koch tweeted from space. "Now I know they're just as awe inspiring from above."
In the foreground of the image, two Russian spacecraft are docked to the orbiting lab: the Soyuz MS-12 crew spacecraft and the Progress 72 cargo vessel. — Hanneke Weitering

New Crater Spotted on Mars
Friday, June 7, 2019: A fresh crater on the surface of Mars shows darker shades of Martian soil that became exposed after an impact kicked up the loose dirt on top. NASA's Mars Reconnaissance Orbiter captured this color-enhanced image of the crater using its High Resolution Imaging Science Experiment (HiRISE) camera on April 17. Scientists believe the crater formed sometime between September 2016 and February 2019. — Hanneke Weitering

Saturn Gets Psychedelic
Thursday, June 6, 2019: Saturn's strange north polar vortex looks like a psychedelic cyclone in this view from NASA's Cassini orbiter. Citizen scientist Kevin Gill processed this image using data Cassini collected during a close flyby of Saturn on Nov. 27, 2012. Cassini's 20-year mission came to an end in 2017 when the aging spacecraft plunged into the planet's atmosphere. — Hanneke Weitering

Messier 59
Wednesday, June 5, 2019: This brilliant and diffuse object glowing in deep space is the elliptical galaxy NGC 4621, also known as Messier 59. Located about 50 million light-years from Earth, it is one of the nearly 2,000 galaxies in the Virgo Cluster. The Hubble Space Telescope captured this new view of the galaxy using its Advanced Camera for Surveys. — Hanneke Weitering

'Giant Snowmen'
Tuesday, June 4, 2019: A snowman-like figure protruding from the top of a layer of clouds makes Earth's atmosphere look like a weird winter wonderland in this photo from the International Space Station. "Like giant snowmen," Canadian Space Agency astronaut David Saint-Jacques wrote when he tweeted the photo from space on Saturday (June 1). — Hanneke Weitering

Colors of the Cosmos
Monday, June 3, 2019: A colorful night sky sparkles over the La Silla Observatory in Chile's Atacama Desert in this cosmic shot by European Southern Observatory photo ambassador Petr Horálek. As bright-green airglow looms near the horizon, red emission nebulas decorate the Orion constellation overhead. One of them is Barnard's Loop, which forms an arc around the Orion Molecular Cloud Complex. — Hanneke Weitering

Get the Space.com Newsletter
Breaking space news, the latest updates on rocket launches, skywatching events and more!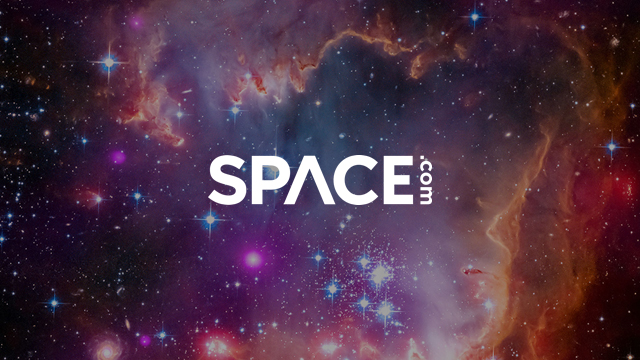 Space.com is the premier source of space exploration, innovation and astronomy news, chronicling (and celebrating) humanity's ongoing expansion across the final frontier. Originally founded in 1999, Space.com is, and always has been, the passion of writers and editors who are space fans and also trained journalists. Our current news team consists of Editor-in-Chief Tariq Malik; Editor Hanneke Weitering, Senior Space Writer Mike Wall; Senior Writer Meghan Bartels; Senior Writer Chelsea Gohd, Senior Writer Tereza Pultarova and Staff Writer Alexander Cox, focusing on e-commerce. Senior Producer Steve Spaleta oversees our space videos, with Diana Whitcroft as our Social Media Editor.