Space Images from the 223rd American Astronomical Society Meeting (Gallery)
Hubble Frontier Field Abell 2744
This long-exposure Hubble Space Telescope image of massive galaxy cluster Abell 2744 is the deepest ever made of any cluster of galaxies. It shows some of the faintest and youngest galaxies ever detected in space. [See full story.]
Hubble Frontier Field Abell 2744-Parallel
This long-exposure Hubble Space Telescope image of massive galaxy cluster Abell 2744 is the deepest ever made of any cluster of galaxies. It shows some of the faintest and youngest galaxies ever detected in space. Abell 2744, located in the constellation Sculptor, appears in the foreground of this image. It contains several hundred galaxies as they looked 3.5 billion years ago. The immense gravity in Abell 2744 acts as a gravitational lens to warp space and brighten and magnify images of nearly 3,000 distant background galaxies. [See full story.]
Will NASA's Ailing Planet-Hunting Kepler Spacecraft Get New Mission?
A crucial deadline looms for the team that hopes to get NASA's hobbled Kepler space telescope back in the planet-hunting game. [See full story.]
Hubble Finds Sea of Ancient, Faint Galaxies
Using the Hubble Space Telescope and the light-bending properties of the massive galaxy cluster Abell 1689, astronomers have captured images of the faintest galaxies in the early universe. [See full story.]
Hubble, Spitzer Find Ultra-Bright Young Galaxies
Four unusually bright galaxies (circled) from approximately 500 million years after the Big Bang light up the deep field survey taken by NASA. [See full story.]
Ultra-Precise New Measurement of Universe's Scale
An artist's concept of the latest, highly accurate measurement of the universe from the Baryon Oscillation Spectroscopic Survey. The spheres show the current size of the "baryon acoustic oscillations" (BAOs) from the early universe, which have helped to set the distribution of galaxies that we see in the universe today. BAOs can be used as a "standard ruler" (white line) to measure the distances to all the galaxies in the universe. [See full story.]
Get the Space.com Newsletter
Breaking space news, the latest updates on rocket launches, skywatching events and more!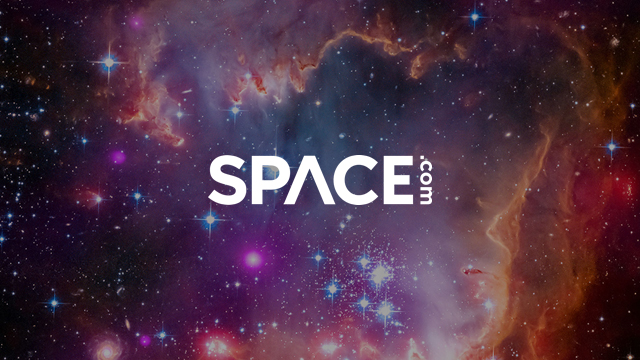 Space.com is the premier source of space exploration, innovation and astronomy news, chronicling (and celebrating) humanity's ongoing expansion across the final frontier. Originally founded in 1999, Space.com is, and always has been, the passion of writers and editors who are space fans and also trained journalists. Our current news team consists of Editor-in-Chief Tariq Malik; Editor Hanneke Weitering, Senior Space Writer Mike Wall; Senior Writer Meghan Bartels; Senior Writer Chelsea Gohd, Senior Writer Tereza Pultarova and Staff Writer Alexander Cox, focusing on e-commerce. Senior Producer Steve Spaleta oversees our space videos, with Diana Whitcroft as our Social Media Editor.