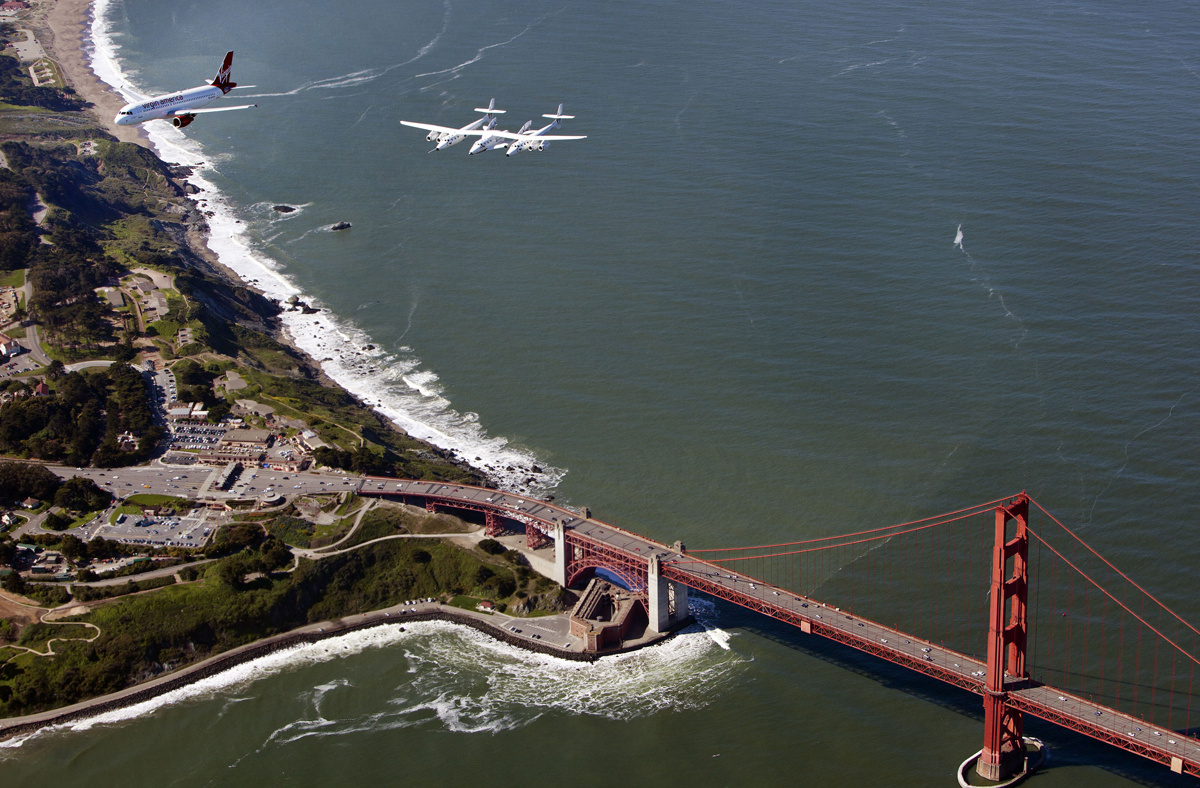 NASA retired its iconic space shuttle fleet in 2011, leaving the United States without a homegrown way to get its astronauts and cargo to space. But that should change soon.

A new generation of American private spaceships is on the horizon, with their sights set on both orbital and suborbital space. Here's a look at 10 of the most promising crew-carrying commercial craft in development today.

FIRST STOP: XCOR's Lynx Space Plane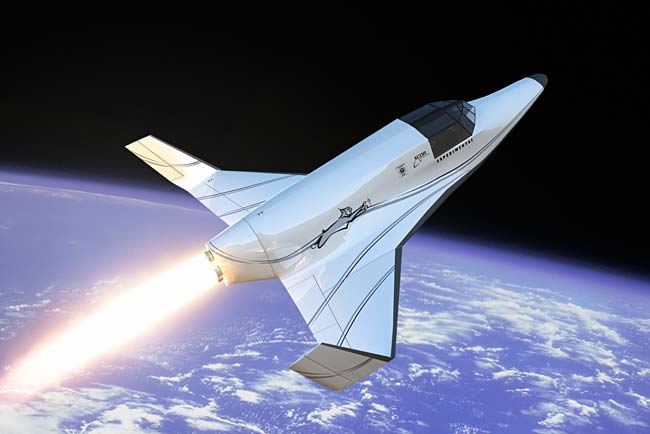 XCOR Aerospace's Lynx is a two-person suborbital space plane designed to take off and land on a conventional airport runway. In addition to flights with paying passengers, the rocket-powered vehicle is being designed to carry scientific experiments on brief research flights.

XCOR has already signed a deal with the Southwest Research Institute, a nonprofit organization based in Boulder, Colo., to fly some of its scientists and experiments to suborbital space.

The Lynx could be in flight-test operations by the end of 2012, accoring to XCOR officials. The company plans to charge $95,000 per seat when the space plane is up and running.

NEXT STOP: Virgin Galactic's SpaceShipTwo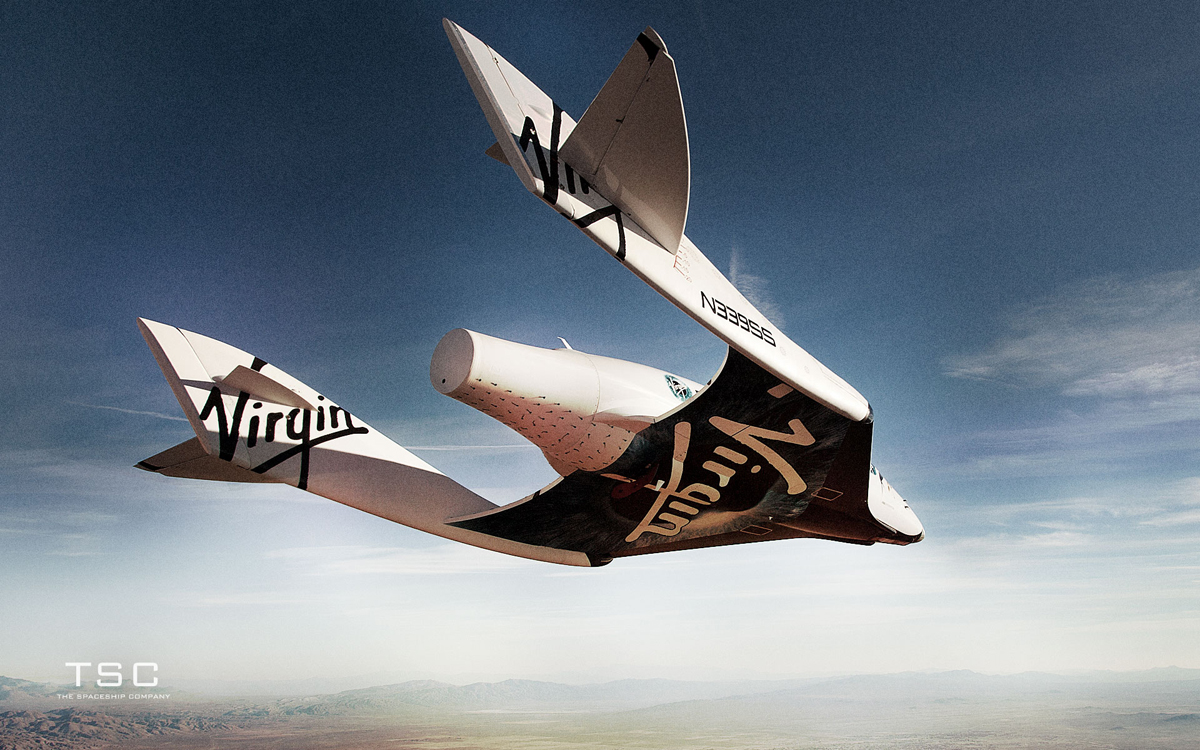 The six-passenger SpaceShipTwo is Virgin Galactic's entry into the suborbital spaceflight field. Like Lynx, SpaceShipTwo is designed to ferry tourists, researchers and their experiments. And like XCOR, Virgin also holds a contract with the Southwest Research Institute for scientific flights.

SpaceShipTwo will be carried to an altitude of about 50,000 feet (15,000 meters) by a mothership known as WhiteKnightTwo. At that point, the spacecraft's rocket will kick on, boosting SpaceShipTwo up to 62 miles (100 kilometers) or so above Earth's surface.

Virgin Galactic has already collected deposits from more than 500 customers willing to pay $200,000 for a seat aboard SpaceShipTwo. Virgin officials say they hope to begin rocket-powered flight tests of SpaceShipTwo later this year, with commercial operations perhaps starting in 2013 or 2014.

NEXT STOP: Armadillo Aerospace's Vertical Lander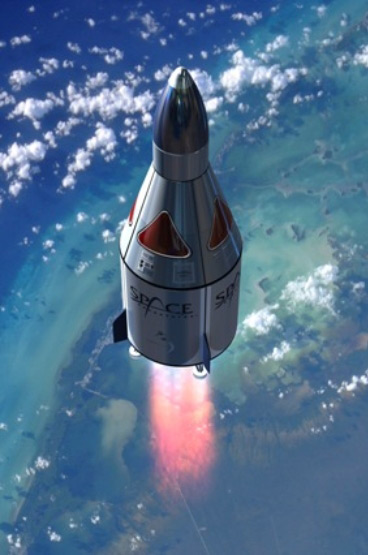 Armadillo Aerospace, a Texas-based company founded by computer game entrepreneur John Carmack, is developing a vertically launched spaceship for suborbital flights.

Armadillo's spacecraft will have room for two passengers. The space tourism firm Space Adventures is booking seats on the craft for $110,000 each. An Arizona man recently won a free flight on the vehicle in a contest sponsored by Space Adventures and Seattle's Space Needle, though the date of his trip has yet to be set.

NEXT STOP: Bigelow Aerospace's Private Space Labs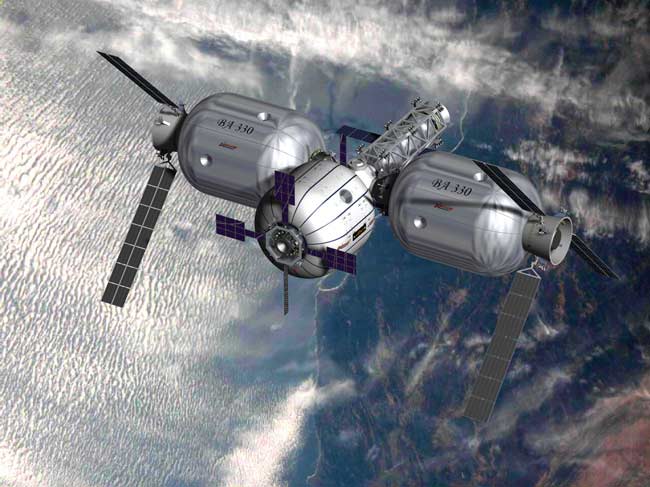 The Nevada-based Bigelow Aerospace designs and builds large, expandable habitats that it aims to link up in orbit, creating private space stations.

Bigelow has already launched two prototype test habitats into orbit, one in 2006 and one in 2007. The company's current module, the six-person BA 330, provides about 11,650 cubic feet (330 cubic meters) of usable volume. Bigelow envisions joining at least two BA 330s together in space.

The company has separate partnerships with Boeing and SpaceX, whose craft would ferry passengers to and from Bigelow's huge space hotels. Potential clients include space agencies, government departments and research groups.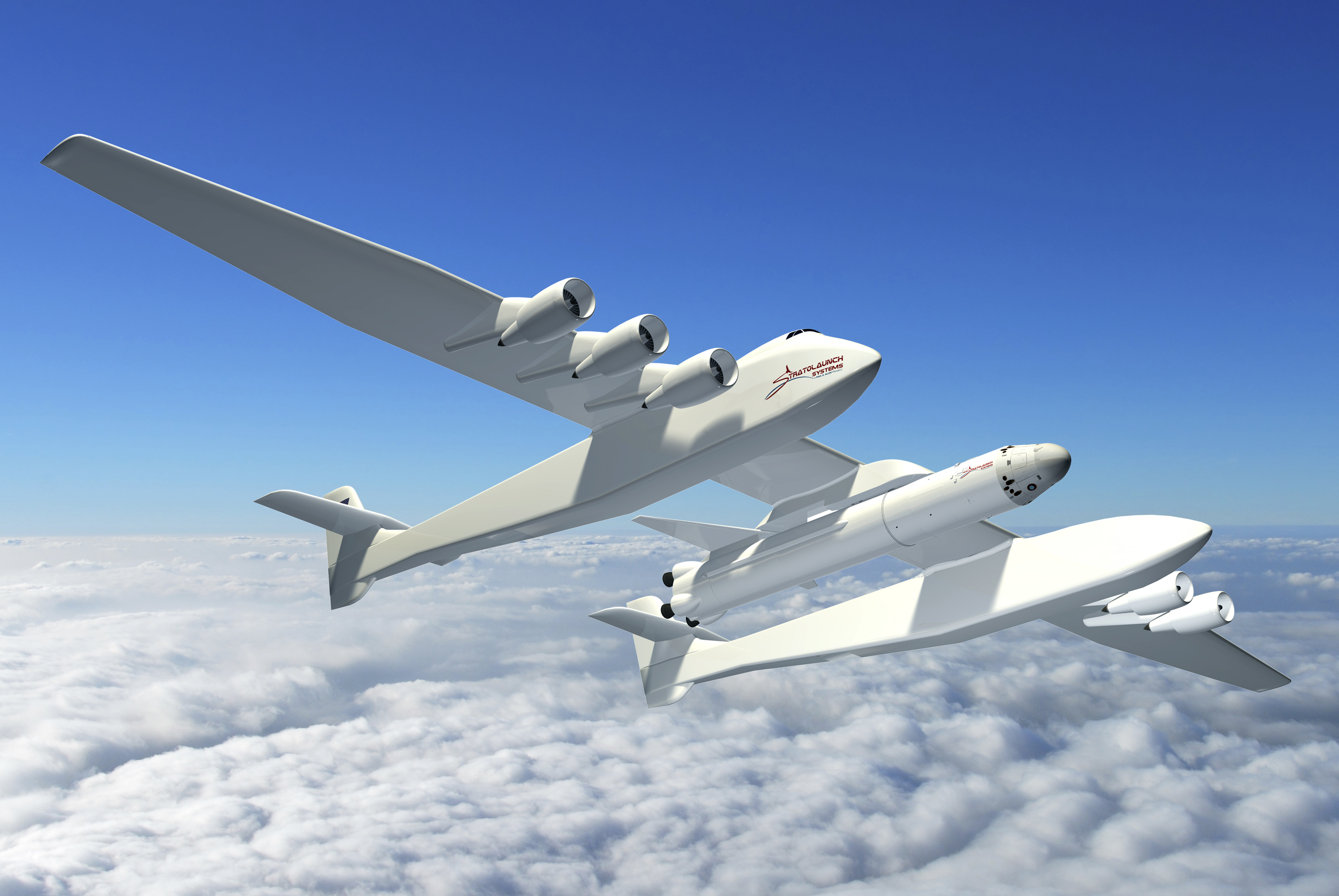 Microsoft co-founder Paul Allen recently teamed up with pioneer aerospace engineer Burt Rutan on a venture called Stratolaunch Systems. The company plans to launch rockets into space from a carrier plane that would be the biggest aircraft in history, with a wingspan of 385 feet (117 meters).

Stratolaunch aims to send cargo and satellites into space initially, but it hopes to launch astronauts eventually as well. The firm is aiming for an initial test flight in 2015, with a first operational launch coming in 2016.

NEXT STOP: Liberty Rocket and Capsule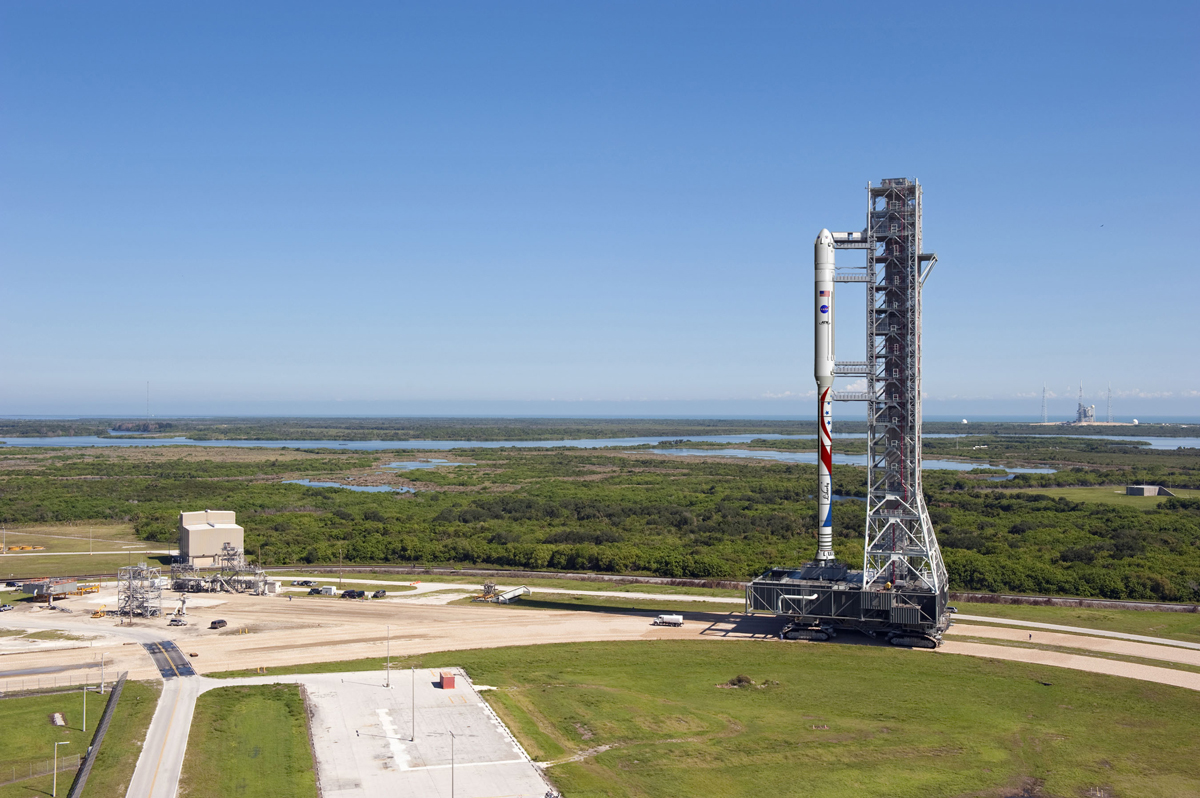 ATK, the company that built the solid rocket boosters for NASA's space shuttle fleet, is developing its own launch system to fly astronauts to and from low-Earth orbit.

The company is teaming up with Lockheed Martin and European aerospace firm Astrium on the venture, which would use the 300-foot-tall (91-meter) Liberty rocket to blast a seven-passenger capsule into orbit.

ATK is aiming to begin test flights of the Liberty system in 2014, with the first manned mission expected to occur in late 2015, officials said. If all goes well, Liberty could be available to NASA and other potential customers by 2016.

NEXT STOP: Blue Origin's Secret Spaceship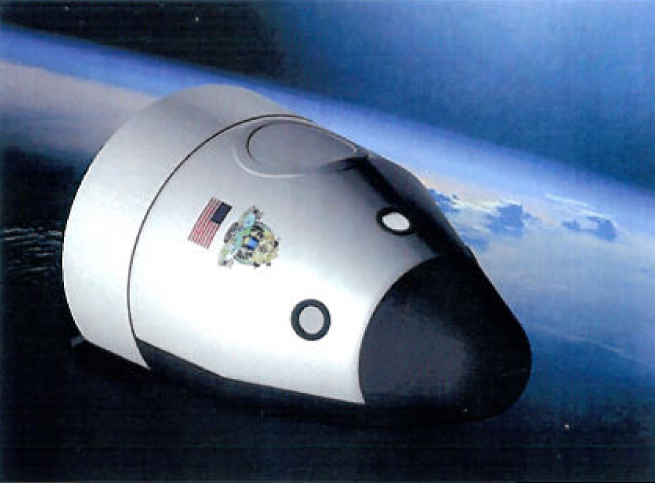 Blue Origin, a secretive company set up by Amazon.com founder Jeff Bezos, hopes to win a NASA contract to ferry astronauts to and from the International Space Station with its Space Vehicle.

The Space Vehicle is a biconic craft designed to carry seven passengers, or a mix of cargo and crew. Blue Origin is developing a reusable first-stage booster to help get the Space Vehicle to orbit relatively cheaply.

Company officials have said the Space Vehicle should be ready to begin commercial operations between 2016 and 2018. Blue Origin is also working on a suborbital spacecraft called New Shepard, which would be launched by a reusable propulsion module.

The company has received more than $25 million over the last two years from NASA's Commercial Crew Development (CCDev) program to help its efforts along.

NEXT STOP: Dream Chaser Space Plane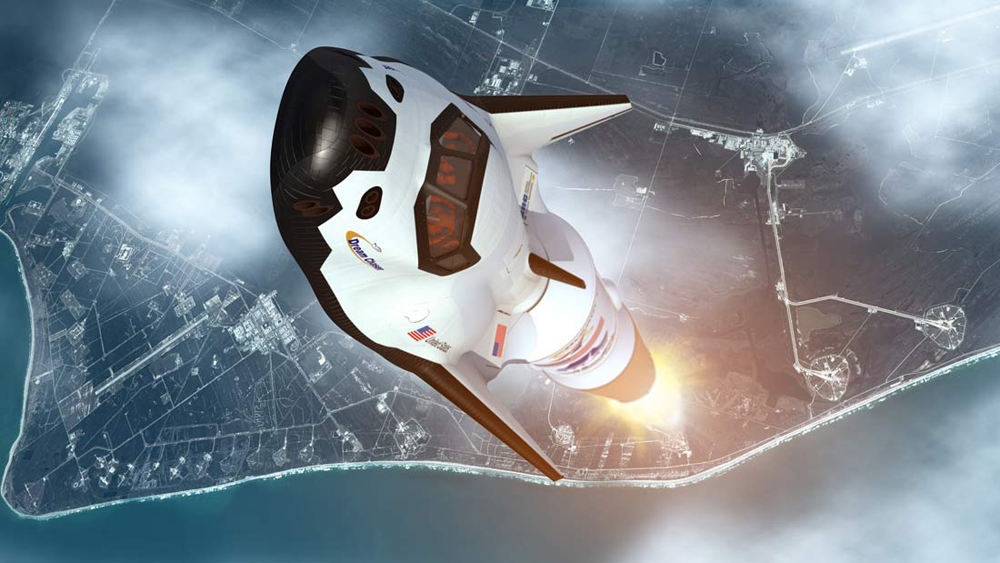 Sierra Nevada's Dream Chaser is a small space plane designed to carry seven astronauts to and from low-Earth orbit. The spacecraft, which is based on a NASA concept vehicle from the 1980s called the HL 20, will launch vertically atop a rocket but land on a runway like an airplane.

NASA's CCDev program granted Sierra Nevada more than $100 million in the past two years to aid in the Dream Chaser's development. Company officials say the space plane should be ready to begin operations by 2016.

NEXT STOP: Boeing's CST-100 Capsule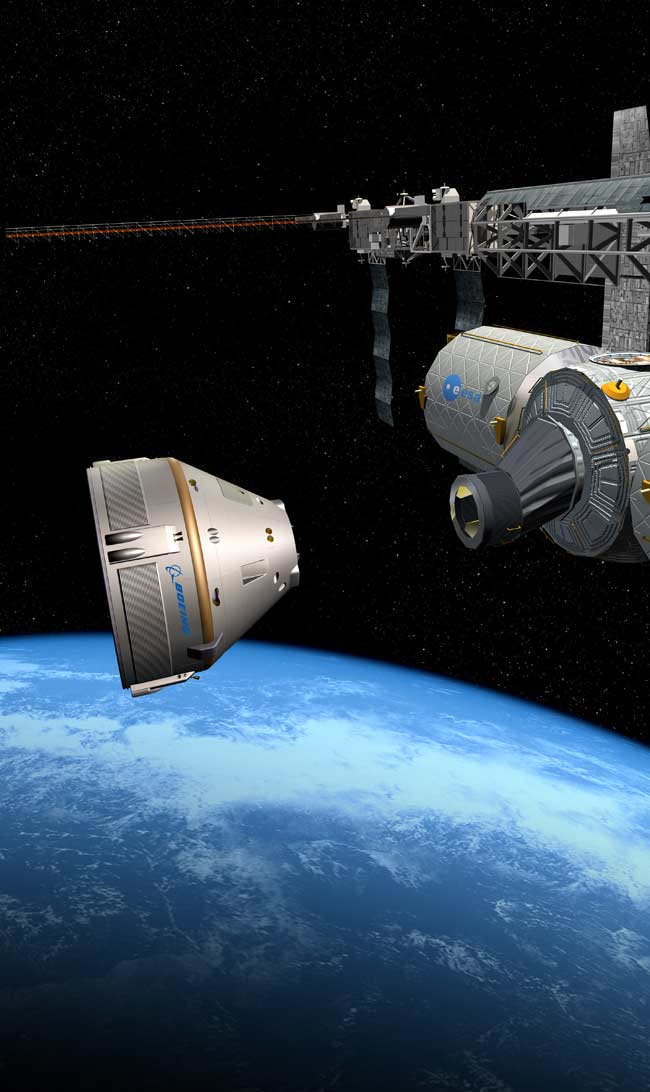 Aerospace giant Boeing is developing a space capsule called the CST-100 to ferry astronauts to and from the International Space Station and other destinations in low-Earth orbit.

NASA's CCDev program has invested roughly $120 million in the CST-100, which is designed to seat up to seven passengers. The capsule, which measures 14.8 feet (4.5 meters) across at its widest point, utilizes proven technology from NASA's Apollo and space shuttle programs, Boeing officials have said.

The CST-100 is expected to make ground landings, though it will also be capable of splashdowns in emergency situations. Each capsule is designed to make 10 spaceflights, and the CST-100 could be operational by 2016.

NEXT STOP: SpaceX's Manned Space Dragon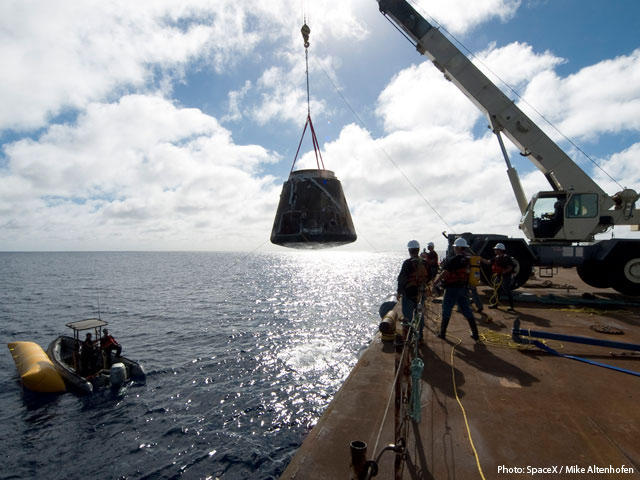 California-based SpaceX is developing its Dragon capsule to carry cargo and crew to low-Earth orbit and beyond.

The company is planning to launch an unmanned version of Dragon to the International Space Station this Saturday (May 19). The flight is a demonstration mission to see if Dragon and SpaceX's Falcon 9 rocket are ready to begin a series of 12 contracted robotic cargo runs to the station for NASA.

SpaceX is also working on a crewed version of Dragon, which would carry up to seven astronauts to the orbiting lab or deep space destinations such as Mars. SpaceX CEO Elon Musk has said he founded the company with the primary goal of helping make humanity a multiplanet species.

Last year, NASA's CCDev program gave SpaceX $75 million to help the company upgrade Dragon to carry crew.