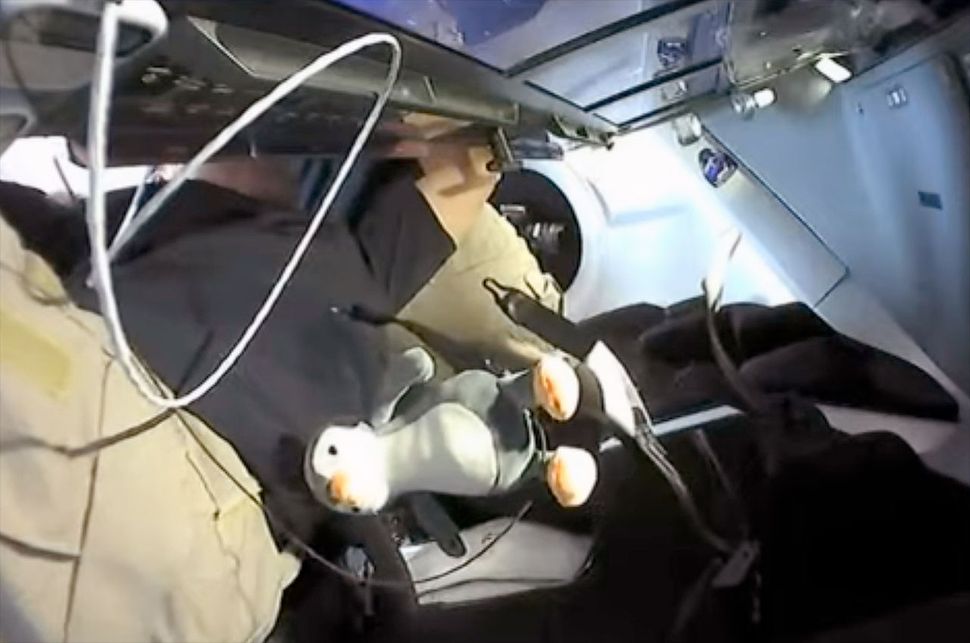 The astronauts on board SpaceX's first twice-launched Crew Dragon spacecraft revealed another first after they entered orbit: a flying penguin.
Shane Kimbrough and Megan McArthur of NASA, European Space Agency (ESA) astronaut Thomas Pesquet and Aki Hoshide of the Japan Aerospace Exploration Agency (JAXA) introduced their normally-flightless companion during a video tour of their "Endeavour" capsule following their launch on Friday (April 23).
"We have a fifth crew member and he can actually fly!" announced Hoshide. "It is a penguin that our boys chose and his name is 'GuinGuin.' Welcome GuinGuin to space!"
Live updates: SpaceX's Crew-2 astronaut mission for NASA
The 7-inch-tall (18-cm) gray and white plush penguin toy is the Crew-2 mission's "zero-g indicator." When Endeavour reached orbit about nine minutes after leaving the ground at NASA's Kennedy Space Center in Florida, GuinGuin began to float, providing a visual clue that the astronauts were now in the weightless environment of outer space.
Live video from inside the spacecraft showed the penguin bouncing around at the end of a tether.
"It was really cool seeing GuinGuin start flying after we hit zero-g," Kimbrough, the mission's commander, said in the video.
The toy, which by custom was picked out by some of the crew's children, is the latest entry in a decades-long tradition that began aboard Soviet and then Russian space missions. Even before launching its first astronauts, SpaceX borrowed the practice and flew a plush Earth on its first Crew Dragon demonstration flight to the International Space Station in March 2019.
That was followed by a sequined dinosaur ("Tremor") and a plush doll of "Grogu," the child (or "Baby Yoda") from the Disney+ Star Wars series "The Mandalorian," on SpaceX's first flight of Endeavour, the Demo-2 mission, and the Crew-1 flight on Crew Dragon "Resilience," respectively, in 2020.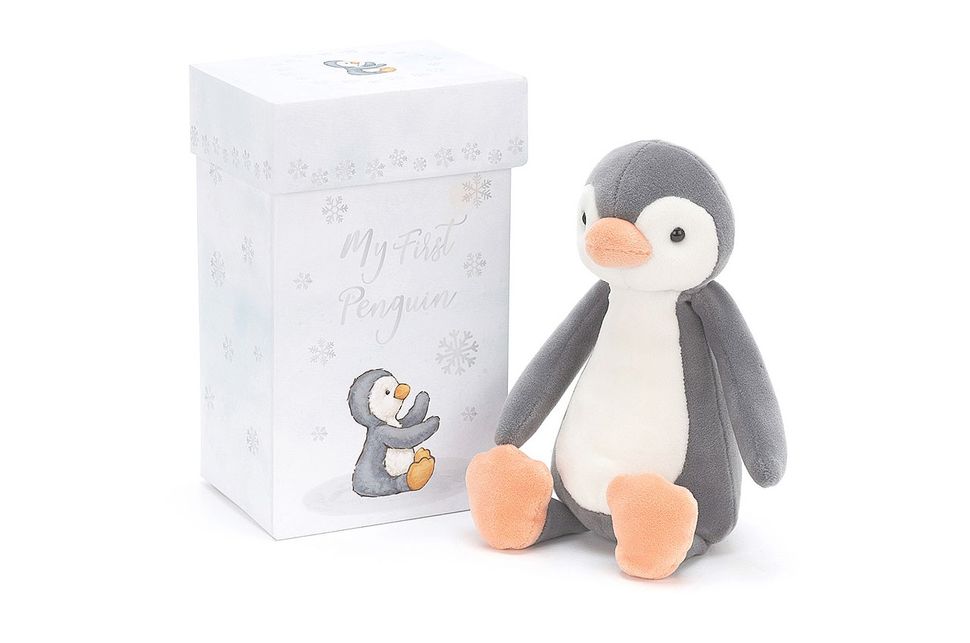 "The zero-g indicator this time was a cute fluffy penguin called 'My First Penguin,'" Elon Musk, SpaceX CEO, said in a post-launch press conference, referencing the doll by its brand name. "It is this cute fluffy penguin that is floating around in zero-g right now."
Made by the London-based soft toy company Jellycat, My First Penguin is sold as a doll for newborns.
"Hidden amongst the snowflakes, My First Penguin is poised to jump out and say hello!" Jellycat wrote about the doll on its website. "Velvety soft in grey and cream fur with super soft orange feet, this Antarctic adventurer is the perfect gift."
Within an hour of Musk revealing the make of the toy, the $18.50 doll was sold out from Jellycat and its online retailers. A similar demand was seen for the earlier zero-g indicators after they were first revealed, including Celestial Buddies' Earth and Ty's Tremor Apatosaurus.
In photos: space station astronauts bond with little Earth 'Celestial Buddy'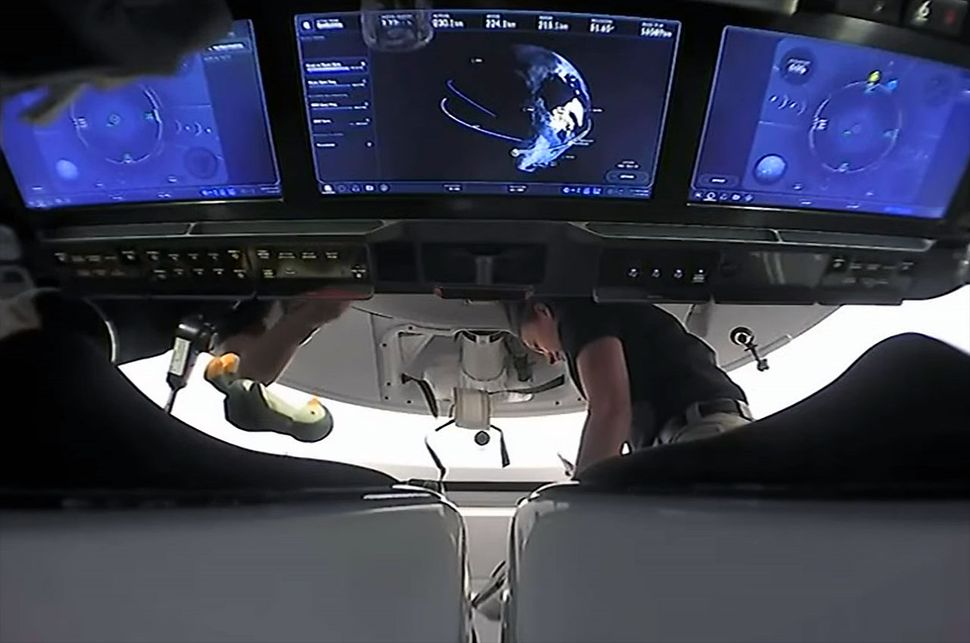 "It is kind of cute," Musk said of the penguin.
Back in space, GuinGuin was not the only "bird" learning how to move in zero-g.
"I am kind of re-learning," said McArthur, whose last spaceflight was in 2009. "I am like a baby bird here, re-learning how to move around in microgravity."
"It feels really good but it feels a little weird, too. Fortunately, [the Dragon] is a nice small space so I can learn again how to move around," she said.
Follow collectSPACE.com on Facebook and on Twitter at @collectSPACE. Copyright 2021 collectSPACE.com. All rights reserved.