Get ready for Starfield with $60 off the Xbox Series S
Xbox Series S is 60% smaller than the Series X and is now $60 off on both Walmart and Microsoft, in time for the release of Starfield.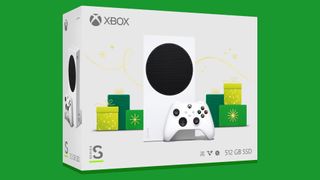 (Image credit: Microsoft)
Are you looking for an affordable entry point into next gen gaming? Maybe you want to experience Starfield when it's released? Either way, you can now save $60 on the Xbox Series S.
You can save $60 on the Xbox Series S and that's a pretty impressive discount given the console is already an affordable entry point into next gen gaming, not to mention Starfield will soon be released. This deal is available at both Walmart and Microsoft.
This console is ideal if you're looking for a gaming console at a discount, don't have a lot of storage space or if you're just wanting something cool to play with. It relies on being an all-digital console so every game you can play is available to download online, thus saving on space.
If you're looking for more great gaming experiences you can check out our round-ups of the best space games & the best space games on Xbox Games Pass.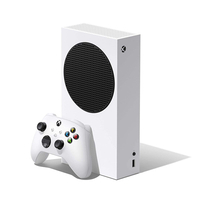 Xbox Series S was $299 now $239.99 At Walmart.
Save $60 on the most compact next gen console to date. The Xbox Series S achieves this by being totally digital, meaning you download games from Xbox's Games Pass online library, rather than buying discs. You still get quality with 512GB internal storage, 3D audio, 1440p picture resolution, can play up to 120FPS and of course, a controller is included.
Note: This deal is also available at Microsoft.
The $60 discount is one thing, but the specs and the value on offer make the Xbox Series S worth getting. 512GB of internal storage and 10GB of memory means you can download plenty of games from the online library and play them with a gaming resolution of 1440p. It also offers 3D audio, a controller, a one year warranty and can play up to 120 frames per second.
As mentioned, this deal comes in time for the release of Starfield. From Bethesda studios (responsible for the Elder Scrolls and Fallout game series) comes a new free-to-roam RPG game with space exploration at its core. It's going to be released in the first half of this year and will feature procedurally generated planets to allow for countless quests, vehicles, characters and more to explore. It's definitely one of the top upcoming space games.
Because the deal is available on both Microsoft's website and at Walmart, it's always worth checking around in case one is out of stock or the deal expires on one of the sites. Let's not forget you can also play titles including Halo infinite on the Xbox Series S, so when you put together the compact design, the internal storage, the visuals on offer and the price, you get pretty good value for money with this deal.
If you're looking for some even more immersive gaming experiences, check out our guides to the best VR headsets and VR headset deals.
Follow Alexander Cox on Twitter @Coxy_97Official. Follow us on Twitter @Spacedotcom and on Facebook.
Get the Space.com Newsletter
Breaking space news, the latest updates on rocket launches, skywatching events and more!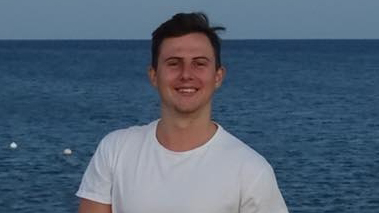 STAFF WRITER, E-commerce — Alex joined Space.com in June 2021 as staff writer covering space news, games, tech, toys and deals. Based in London, U.K. Graduating in June 2020, Alex studied Sports Journalism in the North East of England at Sunderland University. During his studies and since his graduation, Alex has been featured in local newspapers and online publications covering a range of sports from university rugby to Premier League soccer. In addition to a background in sports and journalism, Alex has a life-long love of Star Wars which started with watching the prequel trilogy and collecting toy lightsabers, he also grew up spending most Saturday evenings watching Doctor Who.