NASA Contractors Support Artemis Cost Estimate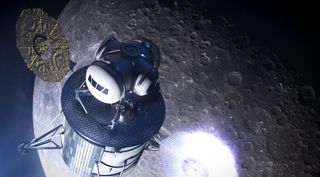 (Image credit: NASA)
WASHINGTON — Companies involved in NASA's exploration program agree with a recent estimate by the head of NASA that landing humans on the moon by 2024 will require an additional $20 billion to $30 billion for the agency.
NASA Administrator Jim Bridenstine gave that cost estimate in a June 13 interview with CNN, saying that spending would take place over the next five years on top of existing NASA budget projections. He didn't elaborate on what that cost estimate covered or how it was developed. NASA has not provided additional details about that cost estimate or answered media inquiries about it.
At a panel discussion here June 20 organized by the Space Transportation Association, executives with several companies involved in various aspects of what NASA now calls the Artemis program said that overall cost estimate appeared to be reasonable.
Related: Trump Proposes Extra $1.6 Billion for NASA's 2024 Return to Moon
Frank Slazer, vice president for strategy and business development at Aerojet Rocketdyne, noted that many major elements of Artemis, including the Space Launch System, Orion and the lunar Gateway, are already included in those earlier projections. "One element that has not been in the budget so far was the lunar lander," he said.
Development of the lander, he said, would likely require most of that additional funding Bridenstine estimated was needed. "The lunar lander, if you go back to the Apollo era, was about $30 billion" in president-day dollars, he said. "So that's probably about right if you want to think about developing a lander capability."
A recent study published by The Planetary Society, examining the historical costs of the Apollo program, estimated that the Lunar Module developed for Apollo cost about $23.4 billion to develop in 2019 dollars.
So far, NASA had requested only $1.6 billion in additional funding for Artemis for fiscal year 2020. Of that, $1 billion was earmarked for lunar lander work, with the rest going to SLS, space technology and science missions. That budget amendment, released May 13 but not yet taken up by Congress, cut several hundred million dollars from the Gateway program, reflecting the decision to develop only a "minimal" Gateway for supporting the initial 2024 landing.
Others noted that, besides the total amount of funding needed for Artemis, there's the question of how it will be spread out over five years. "The phasing of this is important," said Tony Antonelli, mission director at Lockheed Martin for the second flight of the Orion, formerly known as EM-2 and now called Artemis-2. Development programs usually have a funding profile that rises and then falls, although SLS and Orion have instead operated under much flatter funding profiles.
"We didn't follow the optimum funding phasing profile through development, so it took us longer and probably cost more to get to here," he said, adding the company was finalizing a production contract with NASA for future Orion spacecraft. "But we're here now, so we can get to this production phase."
The panel came a day after a Government Accountability Office report that warned additional delays in the first SLS/Orion launch, Artemis-1, are likely. That launch is scheduled for June 2020 but the report said there is as much as 12 months of schedule risk to that date, which if realized would push the launch to June 2021. That could affect later launches, including the Artemis-3 mission in 2024 that NASA currently foresees as the one carrying astronauts to the Gateway, from which they would board a lander to go to the lunar surface.
Bill Beckman, director of NASA programs at Boeing, said that the company was making good progress on the SLS core stage, with the engine section now complete and undergoing testing. "We're still driving towards a 2020 launch" of Artemis-1, he said.
Antonelli said Lockheed has already received long-lead items needed for production of the Orion spacecraft for the Artemis-3 mission. "We're well on our way to keep the third mission of Orion, which will land folks on the moon, on schedule," he said.
This story was provided by SpaceNews, dedicated to covering all aspects of the space industry.
Get the Space.com Newsletter
Breaking space news, the latest updates on rocket launches, skywatching events and more!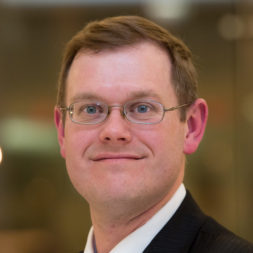 SpaceNews Senior Staff Writer
Jeff Foust is a Senior Staff Writer at SpaceNews, a space industry news magazine and website, where he writes about space policy, commercial spaceflight and other aerospace industry topics. Jeff has a Ph.D. in planetary sciences from the Massachusetts Institute of Technology and earned a bachelor's degree in geophysics and planetary science from the California Institute of Technology. You can see Jeff's latest projects by following him on Twitter.