There's lots of internet buzz about a purported moon "hut" imaged by China's farside lunar rover, Yutu 2.
Before you request a reservation at the so-called "Mystery Hut," as it was tagged in a Chinese Yutu 2 drive diary (opens in new tab), take note:
It's just a rock on a crater rim north of the rover's last night parking location, advised Philip Stooke, professor emeritus and adjunct research professor in the Department of Geography and Institute for Earth and Space Exploration at the University of Western Ontario.
"Yutu 2 will be a bit further on by now, moving towards that crater," Stooke told Inside Outer Space. The rock is just visible in imagery snapped by NASA's Lunar Reconnaissance Orbiter (LRO).
Related: The latest news about China's space program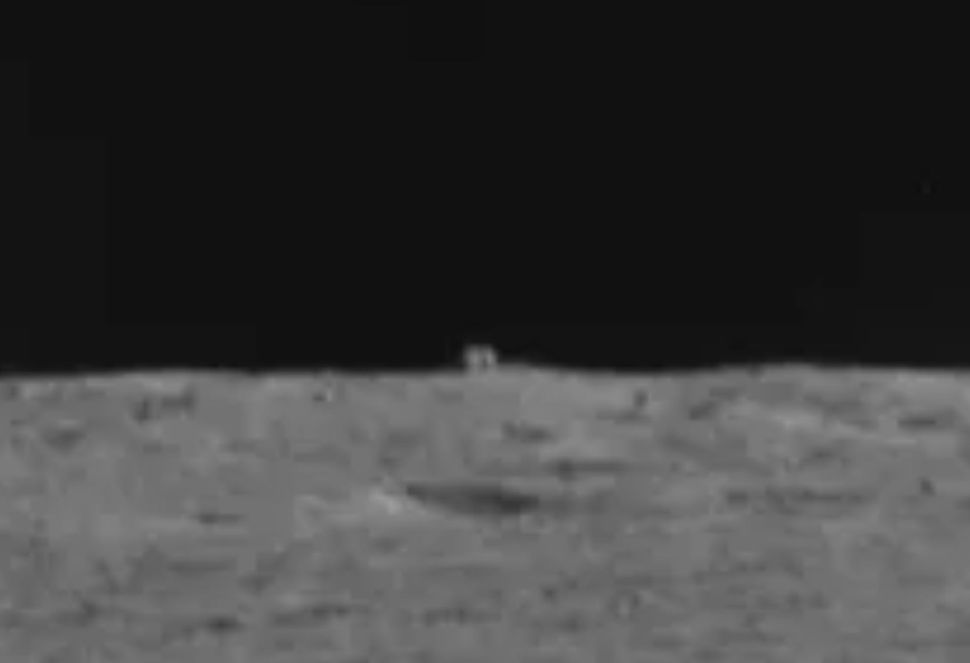 Just lunar clickbait
"Chinese media are very eager to find all sorts of strange things on the moon. We tend to think they are all tightly controlled and just repeat the party line, but there is a ton of stuff spinning every news item into a sensational headline … alien bases, millions of tons of priceless metals or unspecified substances, conspiracies about western interests in space and everything else," Stooke added.
China did recently issue a serious story about carbonaceous chondrite material discovered in a small crater, the same crater reported as harboring a "gel-like substance" two years ago, Stooke said.
Apart from serious stories, there have been lots of headlines about alien substances (or even aliens) found on the moon, the lunar expert said, all adding up to nothing more than clickbait.
"So I am not surprised that a rock which, in low-resolution images, looks roughly square and is played up as a hut or other type of building," Stooke said. "Scientifically, the rock could be interesting, and I expect it or nearby rocks on the crater rim to be studied in detail when they reach it early in 2022. But it won't look like a hut."
Leonard David is author of the book "Moon Rush: The New Space Race (opens in new tab)," published by National Geographic in May 2019. A longtime writer for Space.com, David has been reporting on the space industry for more than five decades. Follow us on Twitter @Spacedotcom (opens in new tab) or on Facebook (opens in new tab).