Apollo astronaut Alfred Worden, who performed the first-ever spacewalk in deep space while on his way home from the moon in 1971, has died at the age of 88.
Worden's death was announced by his family on Wednesday morning (March 18). He recently had developed an infection that led to a collapse at his home in League City, Texas, for which he received care at the Medical Center in Houston. He was moved to a convalescent home in Sugar Land, Texas prior to his death.
"'Al died in his sleep last night. The family thank [sic] you all for your kindness, thoughts and prayers," a statement posted (opens in new tab) to Worden's Twitter account read.
Video: Apollo 15 astronaut Al Worden remembered by NASA
Related: Apollo 15 in photos: a moon landing and the 1st lunar car
"NASA sends its condolences to the family and loved ones of Apollo astronaut Al Worden, an astronaut whose achievements in space and on Earth will not be forgotten," NASA Administrator Jim Bridenstine said. "We remember this pioneer whose work expanded our horizons."
Chosen by NASA with its fifth class of astronauts in 1966, Worden made his first and only spaceflight as the command module pilot of Apollo 15, the fourth mission to land humans on the moon. Launched on July 26, 1971, Worden remained in lunar orbit on board the Apollo 15 command module "Endeavour" while his two crewmates, David Scott and James Irwin, spent almost three days exploring the moon's Hadley Rille.
"Only 24 humans have left Earth orbit and journeyed to the moon. I'm one of them," wrote Worden in his 2011 autobiography, "Falling to Earth (opens in new tab)," written with author Francis French. "It's an exclusive club so small that I am still surprised they let me in."
Alone in orbit around the moon — in 2015, Guinness World Records recognized Worden as the the "most isolated that any human has been from another person," having reached a distance of 2,235 miles (3,600 kilometers) from Scott and Irwin on the lunar surface — Worden was not without a mission of his own. He spent the same three days keeping the command module running and on course, while operating science experiments and collecting imagery of the moon below.
"I was on my own solo science mission now," wrote Worden. "The spacecraft would be in sunshine, in shadow, in and out of radio contact with Earth. I needed to use the sextant, the windows and the SIM [Scientific Instrument Module] Bay, each of which would need to be pointed in different directions for different tasks. But I couldn't just turn the spacecraft any time I felt like it: my fuel was precious, and finite."
Worden deployed booms tipped with instruments to measure the moon's very thin atmosphere and to search for radiation emitting from the lunar surface. He also used a panoramic camera to capture sweeping vistas, including uncharted areas on the moon's far side.
"The camera was a modified version of the device used by the U-2 spy plane and Air Force spy satellites," Worden described. "That camera was a phenomenal instrument — the lens and film moved together in one precise motion to image a huge swath of landscape. Using over a mile of film, I took over 1,500 photographs, capturing details only a few feet across."
"When we returned to Earth, I found I'd even captured the shadow of [the lunar module] 'Falcon' on the moon and the disturbed lunar dust around the spacecraft where Dave and Jim had walked," he wrote.
Worden felt his work in orbit was just as important as his crewmates' exploration down on the lunar surface.
"The [moon] rocks collected on the surface would be the ground truth, an important part of the puzzle," Worden wrote. "We could then compare them to the data I would collect of the whole area from orbit and work out a system where the two sets of data agreed with each other."
To return that data to Earth, Worden needed to exit the Apollo 15 spacecraft and retrieve film cassettes from the mapping and panoramic cameras mounted on the outside of the service module. After reuniting with Scott and Irwin from the moon's surface and leaving lunar orbit, Worden made history by performing the first deep space extravehicular activity (EVA) on Aug. 5, 1971. For 39 minutes and 7 seconds, he floated in the vacuum of space at a distance of more than 196,000 miles (315,500 km) from Earth.
"I realized I had a unique viewpoint: I could see the entire moon if I looked in one direction. Turning my head, I could see the entire Earth. The view is impossible to see on Earth or on the moon. I had to be far enough away from both. In all of human history, no one had been able to see what I could just by turning my head. It was incredible," Worden said.
Two days later, Apollo 15 splashed down in the North Pacific Ocean. Worden had logged 12 days, 7 hours and 11 minutes on his journey from the moon and back.
Born on Feb. 7, 1932, in Jackson, Michigan, Alfred "Al" Merrill Worden graduated from the U.S. Military Academy at West Point, New York, in 1955. He earned his masters in astronautical and aeronautical engineering, as well as instrumentation engineering from the University of Michigan in 1963.
That same year, Worden reported to the instrument pilots instructor school at Randolph Air Force Base in Texas, prior to graduating from the Empire Test Pilots' School in Farnborough, England in February 1965. He then graduated from the Air Force Test Pilot School at Edwards Air Force Base in California in September 1965 and was serving there as an instructor — training some of his future fellow astronauts — when he was recruited by NASA.
Before launching on Apollo 15, Worden served on the support crew for Apollo 9 in 1968 and was backup to command module pilot Richard Gordon for Apollo 12, the second moon landing mission, in 1969.
After returning from the moon, Worden became embroiled in a congressional investigation over some of the mementos that were flown on the Apollo 15 mission to the moon. At issue were a set of 100 envelopes that were flown for and subsequently sold by a German stamp dealer, who had compensated Scott, Irwin and Worden for the service.
Although the deal for the flown envelopes (or "covers") was not illegal nor was it unprecedented within the astronaut corps, the resulting scandal effectively ended Worden's spaceflight career. In 1972, he was reassigned to Ames Research Center in California, where he served as chief of the systems study division until his retirement from NASA in 1975.
"I had been involved in something wrong and I knew it," Worden wrote in 2011. "I had ended up at this low point simply because I had nodded my head at a social evening and agreed to go along with a plan that I had no part in creating."
After departing the space program and retiring from the Air Force with the rank of colonel, Worden served as vice president of Goodrich Aerospace. In 1982, he ran an unsuccessful campaign for the U.S. House of Representatives for Florida's 12th District but lost in the Republican primary. He later served as the chairman of the Astronaut Scholarship Foundation, an organization founded by the Mercury astronauts.
In 2019, Worden partnered with Kallman Worldwide to establish the Astronaut Al Worden Endeavour Scholarship to reward "aspiring young space explorers" and their teachers with training experiences at U.S. Space Camp in Alabama.
In addition to his 2011 autobiography, Worden published a collection of his poetry, "Hello Earth: Greetings From Endeavour," and a children's book, "I Want to Know About a Flight to the Moon" in 1974. Between 1972 and 1975, he made seven guest appearances on "Mister Rogers' Neighborhood" and in 2018, he served as the on-set technical consultant for the feature-length Neil Armstrong biopic, "First Man."
Worden was honored by NASA with its Distinguished Service Medal in 1971 and Ambassador of Exploration Award in 2009, the latter featuring a moon rock that he placed on display at the Kennedy Space Center Visitor Complex in Florida. He was inducted into the International Space Hall of Fame in 1983, the U.S. Astronaut Hall of Fame in 1997 and the International Air & Space Hall of Fame in 2016.
Worden was married to his first wife, Pamela Vander Beek, from 1955 to 1969, with whom he had two daughters, Merrill and Alison. He married Jill Lee Hotchkiss (d.2014) in 1982 and adopted her daughter, Tamara.
Follow collectSPACE.com on Facebook and on Twitter at @collectSPACE. Copyright 2020 collectSPACE.com. All rights reserved.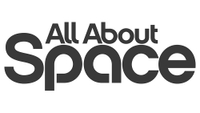 (opens in new tab)