SyFy has released a trailer for its TV adaptation of "Vagrant Queen," (opens in new tab) Magdalene Visaggio and Jason Smith's creator-owned Vault Comics title.
Scheduled for 10 episodes, the series follows Elida, a child queen who goes on the run from her own kingdom as she grows older. It's described as a "fun, violent, snarky, space opera."
"Vagrant Queen" premieres March 27 on SyFy.
Originally published on Newsarama (opens in new tab).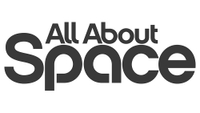 (opens in new tab)