NatGeo launches first look at new Disney Plus Mercury 7 series 'The Right Stuff'
The series premieres this fall.
National Geographic offered a first look at its recreation of the first American spaceflight on the same day 59 years ago that NASA astronaut Alan Shepard demonstrated that he had "the right stuff" to launch into the new frontier.
In a trailer released on Tuesday (May 5) — the anniversary of Shepard's 1961 mission — National Geographic premiered clips from its upcoming Disney Plus series, "The Right Stuff." The 90-second video on YouTube includes scenes replicating Shepard's Mercury-Redstone 3 rocket poised on its Cape Canaveral launchpad, as well as the control center from where NASA's original astronaut flights were managed.
"We might just be a part of history here tonight; this is quite a moment for the entire human race," says actor Patrick Adams, portraying astronaut John Glenn.
Related: The Mercury 7 astronauts: NASA's first space travelers
Based on Tom Wolfe's 1979 book of the same title, National Geographic's "The Right Stuff" chronicles the selection of the Mercury 7 astronauts, the training they went through to lift off into history and, as the series' synopsis describes, "what would become America's first 'reality show.'"
"These guys all had their own specific kinds of adversity, but ultimately all of them achieved their own version of success," says Mark Lafferty, executive producer and showrunner, in the behind-the-scenes preview.
The eight-episode, scripted series, which will premiere on the Disney+ streaming service this fall, primarily focuses on the rivalry between Adams' Glenn and Jake McDorman's Shepard as they compete to become the first astronaut to launch into space.
Joining them are the other five Mercury astronauts, including Gordon Cooper, portrayed by Colin O'Donoghue; Wally Schirra, portrayed by Aaron Staton; Scott Carpenter, played by James Lafferty; Deke Slayton, portrayed by Micah Stock; and Gus Grissom, played by Michael Trotter.
"This true story of scientific innovation and human perseverance could not be more timely," Courteney Monroe, president of National Geographic Global Television Networks, said in a statement. "National Geographic's 'The Right Stuff' is an aspirational story about exploration, ambition, determination and resilience and reminds us that human beings can achieve the extraordinary when united by a common purpose."
"'The Right Stuff' evokes the wonder and awe of the moment we first escaped the bounds of our only home and ventured into the unknown," said Lafferty. "But the show is as much about who we are today as it is about our historic achievements."
In addition to showcasing the series' re-staging of Shepard's launch, the trailer also provides glimpses of the 1959 press conference where the Mercury astronauts were announced to the world, and the roles of Bob Gilruth (Patrick Fischler) and Chris Kraft (Eric Ladin) in leading NASA's Space Task Group. Other scenes also show some of the astronauts' wives, including Nora Zehetner as Annie Glenn, Eloise Mumford as Trudy Cooper and Shannon Lucio as Louise Shepard.
Produced by Leonardo DiCaprio's Appian Way and Warner Horizon Scripted Television, National Geographic's "The Right Stuff" includes scenes shot on location at the Cape Canaveral Air Force Station and NASA's Kennedy Space Center in Florida, where the real events played out almost 60 years ago. Originally slated to air on the National Geographic Channel, the series was announced as moving to Disney+ on Tuesday.
"We believe the true-life heroism of the Mercury 7 will showcase the tenacity of the human spirit and inspire a new generation to reach for the stars," said Ricky Strauss, president of content and marketing at Disney+. "The wonderful team of storytellers at National Geographic, Warner Horizon Scripted Television and Appian Way have crafted a compelling and entertaining tale, and we are honored to give it a global home as the first scripted Disney+ original series from National Geographic."
"Tom Wolfe's book brilliantly captured a critical moment in American history that really resonated with all of us at Appian Way and Nat Geo," said executive producer Jennifer Davisson. "Disney+ is the perfect partner to bring forth this story of what it takes to truly achieve something extraordinary, but also the personal costs of that ambition."
Follow collectSPACE.com on Facebook and on Twitter at @collectSPACE. Copyright 2020 collectSPACE.com. All rights reserved.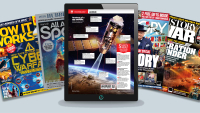 Get the Space.com Newsletter
Breaking space news, the latest updates on rocket launches, skywatching events and more!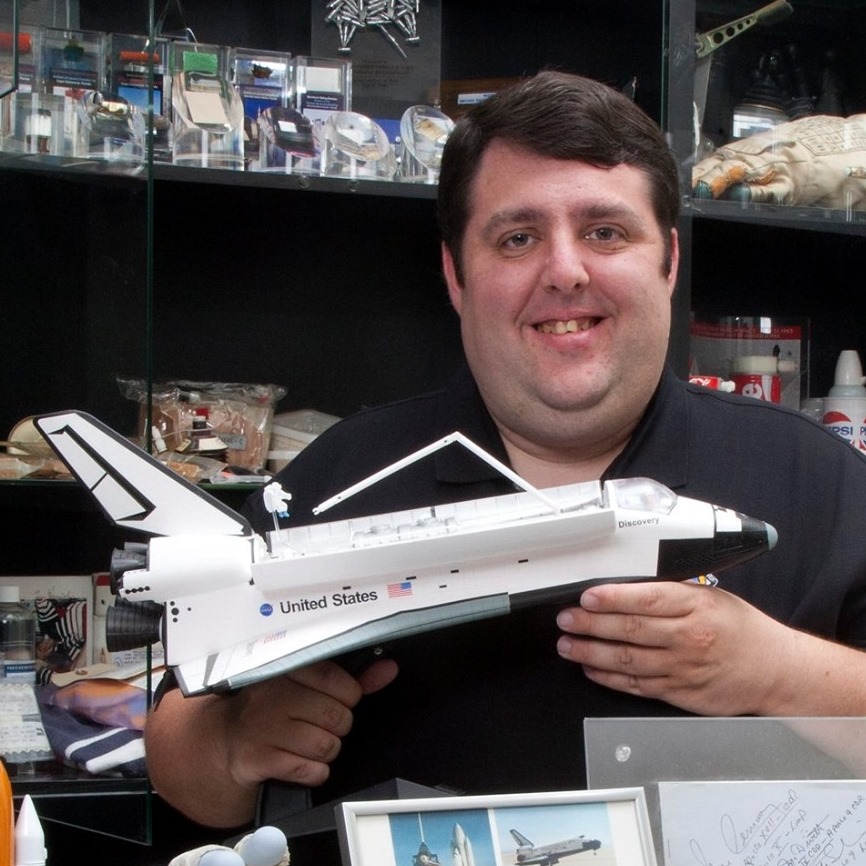 collectSPACE.com Editor, Space.com Contributor
Robert Pearlman is a space historian, journalist and the founder and editor of collectSPACE.com, an online publication and community devoted to space history with a particular focus on how and where space exploration intersects with pop culture. Pearlman is also a contributing writer for Space.com and co-author of "Space Stations: The Art, Science, and Reality of Working in Space" published by Smithsonian Books in 2018. He previously developed online content for the National Space Society and Apollo 11 moonwalker Buzz Aldrin, helped establish the space tourism company Space Adventures and currently serves on the History Committee of the American Astronautical Society, the advisory committee for The Mars Generation and leadership board of For All Moonkind. In 2009, he was inducted into the U.S. Space Camp Hall of Fame in Huntsville, Alabama. In 2021, he was honored by the American Astronautical Society with the Ordway Award for Sustained Excellence in Spaceflight History.