Undeniably meant for the eco-conscious consumer — we think it's a great back-to-basics, well-made headlamp with good environmental credentials. It's also competitively priced.
Pros
+

Hybrid battery design

+

Made from hemp and 100% recycled plastics

+

Intelligent lighting
Cons
-

No lock function

-

Light colored band

-

One-button operation not for everyone
Celebrating its 90th anniversary this year, the brand 'Silva' was responsible for creating the first liquid-filled compass (the liquid stops the needle from swinging and helps it to 'settle' quickly) to make navigating easier and more accurate. Their first headlamp was created in 1935, and since then there have been numerous landmark inventions, predominantly products used for orienteering and advances in their headlamps such as 'flow light' and even an incredibly strong 10,000-lumen headlamp!
Key specifications
LED Color: White and Red
Brightness (Lumens): 350 lumens
Runtime: 5.5 hours on max/ 32 hours on min
Weight: 2.96 oz/ 84g
Waterproof Rating: IPX5
Battery Type: 3 x AAA (or Silva Hybrid battery)
While that is impressive, it's the more affordable and more day-to-day use Terra Scout XT we're interested in. While searching for the best headlamps, we came across this award-winning model, triumphing for its innovative choice of materials and the future sustainability ambitions of the company as a whole.
As this is the first headlamp in our guide that is in there largely thanks to its green credentials, we thought it was important to put it to the test. There's no point in developing a sustainable product if it doesn't perform.
Silva Terra Scout XT headlamp review
Silva Terra Scout XT headlamp: Design
Made from hemp & recycled polymer biocomposite
Wide headband
Single button operation
The first thing to discuss is the materials used to develop this product, purposefully chosen to be sustainable. Both the lightweight unit casing and the adjustable bracket are made from recycled plastic, which Silva states has a 90% lower CO2 footprint compared with using standard non-recycled plastic. The appearance of each headlamp will differ slightly because recycled materials are used, making every unit unique.
The headlamp comes in an easily recyclable cardboard box. It's refreshing to receive a product with no plastic packaging or plastic 'window.' The wide headband is made from hemp, a strong and organic natural plant fiber and it is comfortable and simple to adjust with a sliding buckle. As you can see in the photo above, the lamp mount is curved so it sits comfortably against the curve of your forehead, it also helps prevents 'bounce.' We found it to be very comfortable to wear, and you soon forget you're wearing a headlamp. The only slight concern we have with the headband is that the light grey color will soon start to look dirty.
There is one large glove-friendly button that turns the lamp on and adjusts the brightness (simply, high or low). From being off, turn it once to turn on the white LED, or give it a two-second long press to turn on the red LED. There is a risk that if you don't 'long press' for long enough you could accidentally turn the white light on. We have got into the habit (with all headlamps) of holding the lamp face down in our palm as we turn it on so if this happens you will do minimal 'damage' to your night vision.
Silva Terra Scout XT headlamp: Performance
Positioning flexibility
Intelligent light feature
Lights as bright as specified
All Silva headlamps utilize what Silva calls 'Intelligent Light.' It claims to optimize the light by creating beams that are adapted to how your eyes work in the dark. The harsh contrast between light and dark is reduced, the light 'fades out' into dark at the edges. This allegedly gives you better control, improved balance, and less fatigue. These are useful factors if you're using the headtorch for activities such as running and cycling in the dark. Not particularly useful for skywatching activities but it's useful if you're looking for a multi-use headlamp.
The emitted light distances seem accurate to the description in the marketing material — this is 65m / 213ft on the max 350 lumens and 30m / 98ft on 50 lumens. The red light isn't bright enough to help you navigate dark terrain, but it is sufficient for navigating your equipment at close range.
The lamp can tilt in the bracket a full 90 degrees and holds in the position you want. Now this is something that is very useful for us. Tilt the torch straight down when you're adjusting your equipment, swapping eyepieces, setting up your best tripod, or looking at your star charts.
Silva Terra Scout XT headlamp: Functionality
Lacks a lock function
Back-to-basics operation
Optional power cell
One of the neatest things about this headlamp is the hybrid power design, much like the Petzl Actik Core has. You can use 3 x AAA batteries or purchase a reasonably priced Silva Hybrid Battery that charges via USB-C, saving money on batteries. The 'Terra Scout H' is the same product as the Terra Scout XT but with the Silva battery included as standard.
Though we have come to expect a 'lock function' which prevents the headlamp from being accidentally turned on while in transit, we were disappointed to find that there isn't one. If you're careful, you can pack your kit away to avoid anything pushing on the power button, but you need to be mindful so you don't get left in the dark!
The Terra Scout XT will operate in temperatures from -20C to 60C (-4F to 140F), which should be sufficient to accommodate all of your sky-watching sessions.
The waterproof rating is IPX5 which is better than the IPX4 rating of some of the other well-known brand models in our buying guide. The headlamp will be fine should it be subjected to a lower-pressure water stream; it will be protected even in heavy rain.
Should you buy the Silva Terra Scout XT?
If you're an eco-conscious shopper, actively looking for a product made from recycled and sustainable materials, that's looking for a 'back-to-basics' headlamp without the bells and whistles, the well-made Silva Terra Scout XT might just be the headlamp for you. It has won awards for its sustainable credentials and the more demand there is for such a product, the more Silva and other companies are likely to develop and follow suit.
If the Silva Terra Scout XT isn't for you
We're assuming you're looking at this review because you're an eco-conscious shopper looking to buy from companies with a mission to 'do good.'
With that in mind, we can recommend the BioLite HeadLamp 425 which we reviewed. BioLite has a vision and a mission to create affordable and durable products to improve the lives of 'off-grid' households. Their impact statement boasts some very impressive figures. By buying a BioLite product, you are helping them to fulfill their mission. We also think the headlamp is fantastic and gave it five stars in our review.
If you like the hybrid power functionality, check out our Petzl ACTIK CORE 450 review. Like the Silva Terra Scout XT, it utilizes single-button operation, has a comfortable headband and has good battery life. One advantage over the Terra Scout XT is that it has a lock function to avoid accidentally turning on your headlamp in your kit bag.
Another one of our favorite headlamps is the unique-looking Knog Bilby 400 we previously reviewed. Though overkill for many, the novelty of being able to create your own lighting designs is a fun function. It's 100% waterproof and the silicone headband won't absorb moisture from rain or sweat. It can be wiped clean, more convenient than washing a fabric headband. You also don't need to remember any cables to charge it up, the lamp itself plugs straight into a USB-A outlet. For more headlamp inspiration check out our best headlamps guide.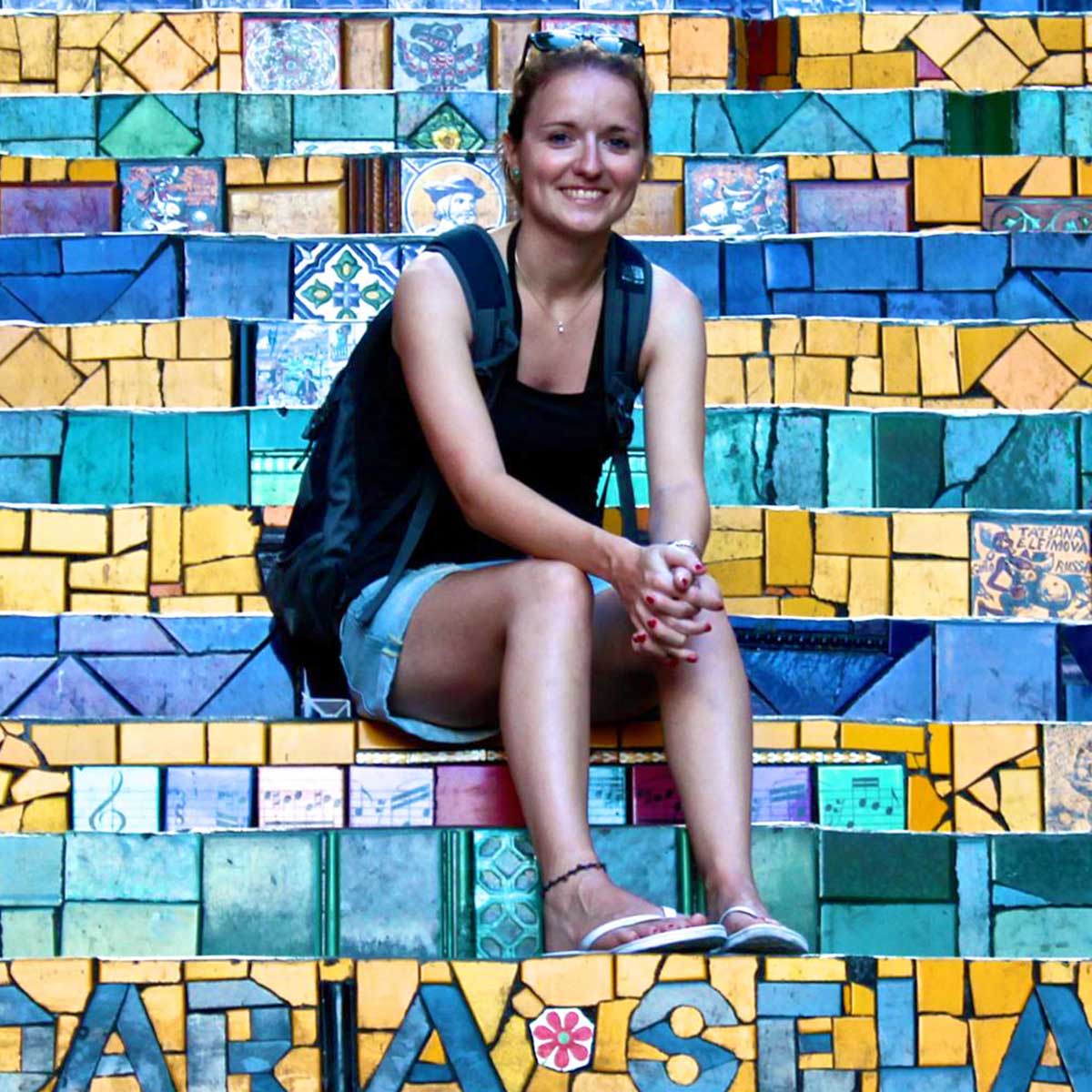 Tantse Walter is a photographer and adventurer that's spent seven years facilitating global adventurous expeditions. She loves getting into the nitty-gritty of sourcing and planning trips. Whether that be for astrophotography location scouting, or just for the love of exploration. Tantse enjoys taking creative, bright and bold photos of people, places, animals and the night sky. Tantse's photos have been purchased by notable companies such as Ford and Cross Country Trains as well as an upcoming book about the songs, rituals and musical history of Capoeira.