The Nikon D850, which we gave four and a half out of five stars in our Nikon D850 review is a versatile and powerful DSLR camera that is designed for professional photographers and it's now $200 off. The D850 comes with a lot of amazing features including a 45.7-megapixel back-illuminated sensor that delivers high-quality images with exceptional detail and sharpness. This bundle from B&H also gives readers an additional $180 worth of free photo gear, including a 128 GB SanDisk Extreme Pro memory card, Corel PainShop Pro 2021 image editing software and a shoulder bag to carry all your new equipment.
This camera also supports 7FPS continuous shooting, making it ideal for capturing fast-moving subjects and action. It can also shoot at ISO 64 — one of the lowest ISO options out there and even goes up to 25,600 ISO.
More Great Cameras and Discounts
One of the standout features of the D850 is its advanced autofocus system. With 153 focus points, including 99 cross-type sensors, it provides fast and accurate focusing in a wide variety of shooting conditions. This, combined with the camera's 8K time-lapse capabilities, makes it a great choice for nature, wildlife and sports photographers.
On top of this camera quality, there's three additional items worth over $180 collectively. There's a rugged shoulder bag, PaintShop Pro for windows software and a 128GB Extreme Pro memory card, to make this better value for money.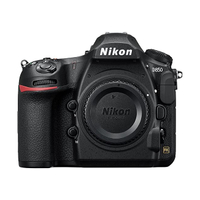 Nikon D850: was $2996.95, now $2796.95 with an extra $170 worth of equipment From B&H Photo Video.
Save $200 on a powerful DSLR camera that includes a huge free $180 bundle including: An additional 128 GB SanDisk Extreme Pro memory card, Corel PainShop Pro 2021 image editing software and a shoulder bag to carry all your new equipment.
The D850 also offers impressive video capabilities, with support for 4K UHD recording and slow-motion recording up to 120FPS in full HD. It also has a 3.2-inch touch-sensitive LCD screen that tilts and rotates for easy composition and shooting from high and low angles. Additionally, the D850 is built with a durable, weather-sealed body that is resistant to moisture and dust, making it an excellent choice for outdoor photography.
One of the downsides of the D850 is its price. It is one of the more expensive DSLR cameras on the market, and it may not be a practical option for amateur photographers or those on a budget even with the deal. However, its impressive features and quality make it a great investment for professional photographers who need a reliable and high-performing camera. Moreover, with the deal, you save an additional $180 on equipment paramount to your photography experience.
In conclusion, the Nikon D850 is an exceptional camera that delivers top-notch image quality and versatility. Its advanced autofocus system, 8K time-lapse capabilities, 4K UHD video recording, weather-sealed body, and other impressive features make it a great choice for professional photographers. Navigate the link above if all of this sounds up your alley.
Join our Space Forums to keep talking space on the latest missions, night sky and more! And if you have a news tip, correction or comment, let us know at: community@space.com.