New Russian Cargo Ship Launches Toward Space Station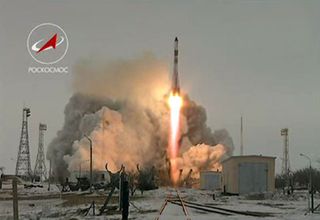 (Image credit: Russian Federal Space Agency (Roscosmos)/Vesti.)
An unmannedRussian cargo ship launched into space early Tuesday carrying a fresh load ofcoffee, chocolate and other vital supplies for astronauts aboard theInternational Space Station.
Theautomated space freighter Progress 32 lifted off atop a Russian-built Soyuzrocket at 12:49 a.m. EST (0549 GMT) from the Central Asian spaceport ofBaikonur Cosmodrome in Kazakhstan. Packed aboard the disposable spaceship arenearly 2 1/2 tons of traditional supplies like clothes, fresh fruit andequipment, as well as some special requests for the space station?s crew.
?Of coursechocolate,? space station flightengineer Sandra Magnus, an admitted chocolate fan, told SPACE.com inan interview last week via a space-to-ground link. ?Coffee. The boys like to drink coffee, so we asked forsome of that as well.?
Magnus andstation commander Michael Fincke, both of NASA, said they and fellow crewmateYury Lonchakov of Russia were eagerly looking forward to Progress 32?s arrival on Friday.
Progress 32is due to arrive at thespace station at 2:19 a.m. EST (0719 GMT) on Friday morning, when it docks at anEarth-facing berth on the outpost?s Russian-built Pirs docking compartment.Packed aboard the spacecraft are more than 1,910 pounds (866 kg) of propellantfor the space station?s engines, 110 pounds (50 kg) of oxygen and air for itsastronaut crew, as well as 2,860 pounds (1,297 kg) of dry cargo, such as food,clothing, experiment hardware and other supplies. The spacecraft is also reportedly carrying a new Russian-built spacesuit, according to Russian wire reports.
Progress 32 replaces the older Progress 31 cargo ship, which launched to thespace station last November and undocked last week to ultimately burn up in theEarth?s atmosphere in a fierydisposal on Sunday.
The Russian Federal Space Agency?s Progress cargo ships aresimilar in appearance to the agency?s crew-carrying Soyuz TMA spacecraft. Bothhave three modules, one of which is a propulsion and instrumentation section.But instead of a crew capsule and orbital module, which take the top two spotson Soyuz vehicles, Progress ships have a propellant tank to refuel the spacestation in the center and a cargo-packed orbital module on top.
Also knownas Progress M-66, the Progress 32 cargo ship is Russia?s second to last spacefreighter in the 300 series that uses an older analog control system, accordingto Russian wire reports. The spacecraft is due to be replaced with the updated400 series, which features a new onboard computer and telemetry systems, theyadded.
NASAwill broadcast the docking of Progress 32 at the International Space Stationlive on NASA TV on Friday beginning at 1:30 a.m. EST (0630 GMT). Click here for a link to SPACE.com?s liveNASA TV feed and space station mission updates.
New Video - Shaky Space Station
Video - Space Station Acrobatics
Get the Space.com Newsletter
Breaking space news, the latest updates on rocket launches, skywatching events and more!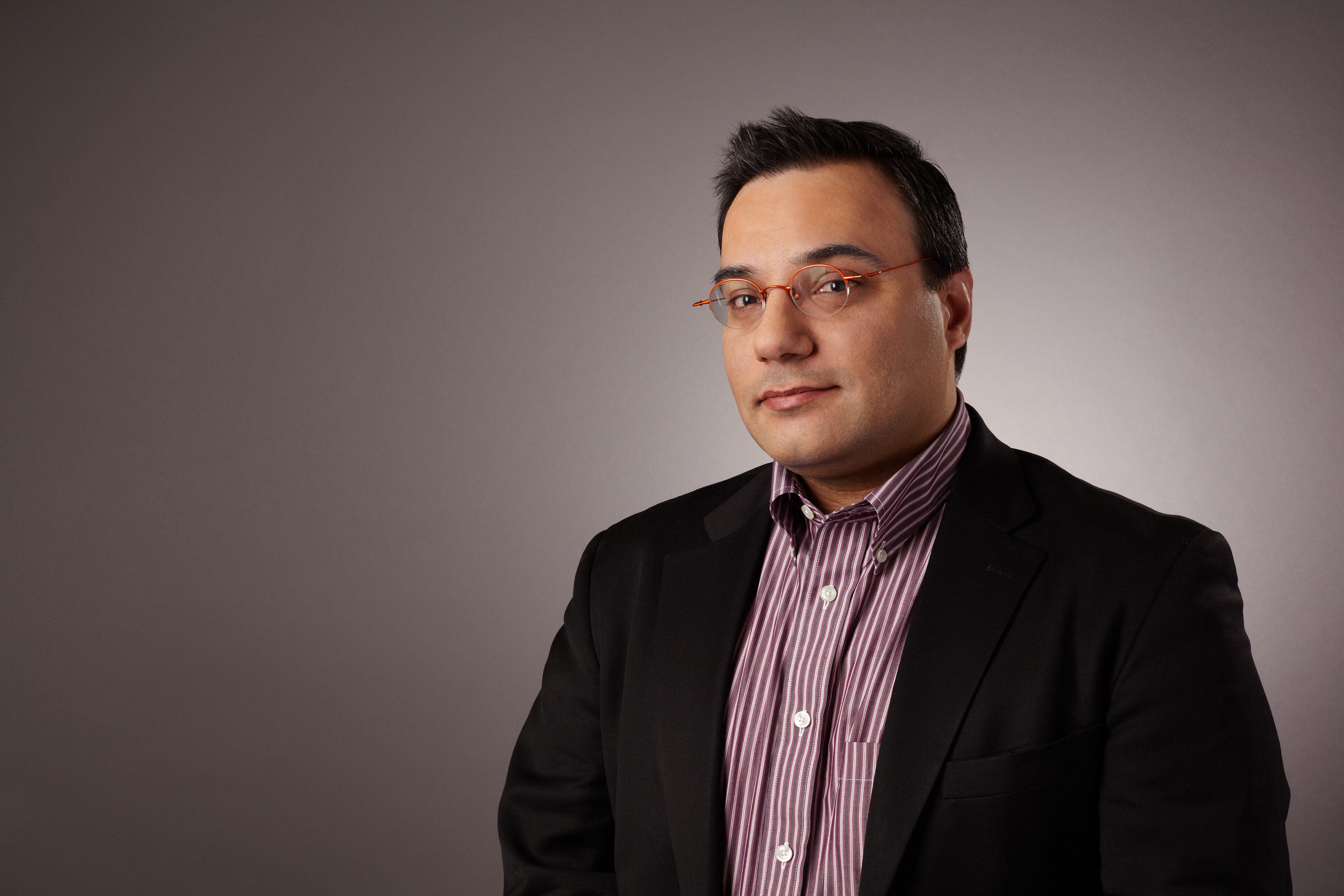 Tariq is the Editor-in-Chief of Space.com and joined the team in 2001, first as an intern and staff writer, and later as an editor. He covers human spaceflight, exploration and space science, as well as skywatching and entertainment. He became Space.com's Managing Editor in 2009 and Editor-in-Chief in 2019. Before joining Space.com, Tariq was a staff reporter for The Los Angeles Times covering education and city beats in La Habra, Fullerton and Huntington Beach. In October 2022, Tariq received the Harry Kolcum Award for excellence in space reporting from the National Space Club Florida Committee. He is also an Eagle Scout (yes, he has the Space Exploration merit badge) and went to Space Camp four times as a kid and a fifth time as an adult. He has journalism degrees from the University of Southern California and New York University. You can find Tariq at Space.com and as the co-host to the This Week In Space podcast with space historian Rod Pyle on the TWiT network. To see his latest project, you can follow Tariq on Twitter @tariqjmalik.