NASA Shortens Spacewalk For Shuttle's Earth Return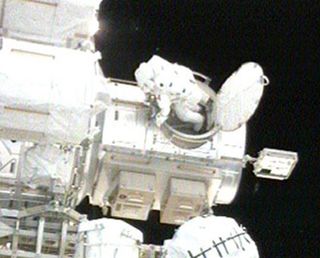 (Image credit: NASA TV.)
HOUSTON --Two spacewalking astronauts helped prepare the International Space Station(ISS) for future shuttle missions Saturday, though NASA shortened their orbitalwork as Hurricane Dean edged closer to the Gulf Coast.
AstronautsDave Williams and Clayton Anderson ended their spacewalk early to help prepare thespace shuttle Endeavour for a possible Tuesday landing -- one day earlier thanplanned -- should Hurricane Dean threaten NASA's Mission Control center here atthe Johnson Space Center (JSC).
"Whoo man, you can't miss that," Williams said as the ISSpassed 214miles (344 kilometers) above Dean during the five-hour and two-minute spacewalk."That's impressive."
"It'sonly impressive when they're not coming to you," said Anderson, an ISSflight engineer, said of the storm.
As of earlySaturday, HurricaneDean was a category four storm and growing, with maximum wind speeds of 150miles per hour (240 kph) as it heads toward the Mexico's Yucatan Peninsula.
Spacewalkerswere initially scheduled spend about 6.5 hours installing a shuttle inspectionboom stand and other equipment outside the ISS. But NASA scaled back the work dueto Hurricane Dean's approach to the Gulf Coast, where it may impact coastalTexas early next week.
Stormpreparations
NASA isdrawing up plans to shift its shuttle Mission Control operations in Houston toa backup site at the Kennedy Space Center in Cape Canaveral, Florida should thestorm force an evacuation at JSC and its surrounding area. Space stationMission Control would transfer to Russia's Federal Space Agency operationscenter outside Moscow.
Endeavour iscurrently slated to land on Wednesday, but its STS-118 astronaut crew isexpected to shut hatches between the orbiter and space station at about 5:01p.m. EDT (2101 GMT) today in preparation of a possible Tuesday Earth return.
Astronautsaboard Endeavour and the ISS worked today to complete hauling supplies and equipmentbetween their two spacecraft to clear the way for tonight's hatch closure. Teacher-turned-astronautBarbara Morgan, who served as NASA's backup for Teacher in Space ChristaMcAuliffe for the ill-fated 1986 Challenger launch, is overseeing the cargotransfer.
NASAmission managers are expected to decide later today whether to allow Endeavourto remain at the ISS until Monday as planned or press ahead with an earlierdeparture on Sunday for a Tuesday landing.
HurricaneDean is the latest worry for NASA after shuttle mission managers clearedconcerns over a deep divot in Endeavour's heat shield on Thursday.
Shortenedspacewalk
Williamsand Anderson began their spacewalk at 9:17 a.m. EDT (1317 GMT) to install ashuttle inspection boom stand atop the station's Starboard 1 truss and tightena series of stubborn bolts to secure an antenna mount into place.
The antennamount is due to return to Earth during an October shuttle flight. Meanwhile, astronautsplan to store a shuttle inspection boom at the ISS during a February mission toawait another orbiter crew.
The twospacewalkers took care to avoid any regions with sharp edges outside the ISSand checked their spacesuit gloves frequently for any signs of wear or damage.The added measures came after their fellow crewmate Rick Mastracchio found asmall hole through two of the five layers of his own spacesuit glove on Aug. 15,cuttinghis spacewalk short.
"Mygloves look like they just came off the showroom floor," Anderson saidafter the spacewalk.
Williamsand Anderson also attached a wireless sensor system antenna outside the ISS andretrieved a pair of suitcase-like material exposure experiments, but left somemisaligned debris shields for later astronauts to wrangle into place.
A firealarm sounded inside the space station's Unity connecting node during thespacewalk, but the orbital laboratory's crew found no signs of smoke andMission Control deemed it a false alarm.
Saturday'sspacewalk marked the third for Anderson, who now has a total of 18 hours and 11minutes of orbital work under his belt.
Williams, aveteran Canadian Space Agency astronaut, set a new national record during theactivity to become Canada's first spaceflyer to perform three spacewalks for atotal time of 17 hours and 47 minutes during his STS-118 excursions.
"It'sa real honor and pleasure to do it," Williams said.

The spacewalk was the fourth and last planned for Endeavour's crew, which spenta total of 23 hours and 15 minutes working outside the ISS. It also marked the 92nddedicated to ISS assembly or maintenance and the 64th staged from the orbitallaboratory itself.

NASA is broadcasting Endeavour's STS-118 mission live on NASA TV. Click here for mission updates andSPACE.com's NASA TV feed.
VIDEO: STS-116 Mission Profile: Fourth Spacewalk
VIDEO: Endeavour Shuttle Tile Damage
Complete Space Shuttle Mission Coverage
?
Get the Space.com Newsletter
Breaking space news, the latest updates on rocket launches, skywatching events and more!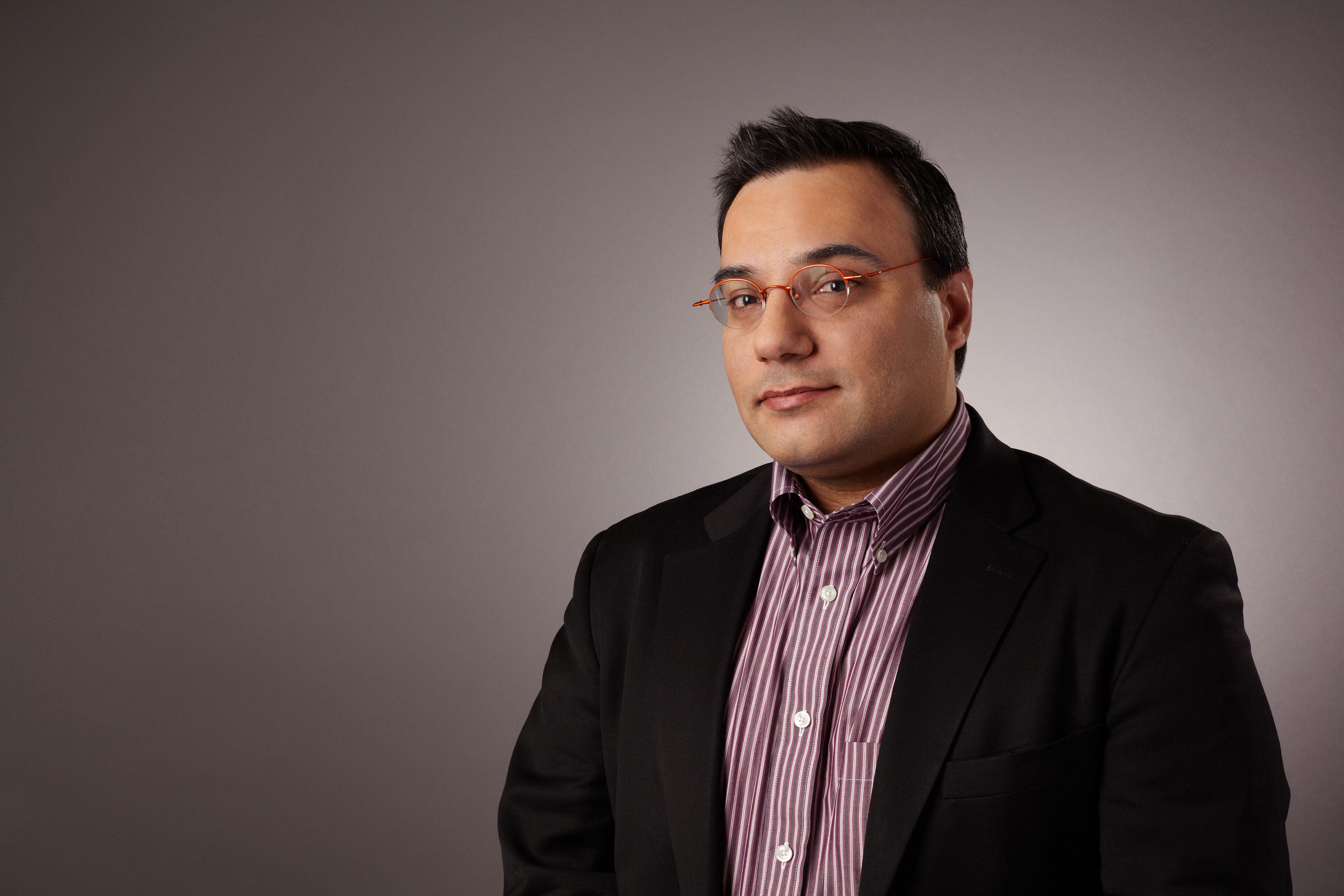 Tariq is the Editor-in-Chief of Space.com and joined the team in 2001, first as an intern and staff writer, and later as an editor. He covers human spaceflight, exploration and space science, as well as skywatching and entertainment. He became Space.com's Managing Editor in 2009 and Editor-in-Chief in 2019. Before joining Space.com, Tariq was a staff reporter for The Los Angeles Times covering education and city beats in La Habra, Fullerton and Huntington Beach. In October 2022, Tariq received the Harry Kolcum Award for excellence in space reporting from the National Space Club Florida Committee. He is also an Eagle Scout (yes, he has the Space Exploration merit badge) and went to Space Camp four times as a kid and a fifth time as an adult. He has journalism degrees from the University of Southern California and New York University. You can find Tariq at Space.com and as the co-host to the This Week In Space podcast with space historian Rod Pyle on the TWiT network. To see his latest project, you can follow Tariq on Twitter @tariqjmalik.